WWE's 10 Greatest Canadian Wrestlers of All Time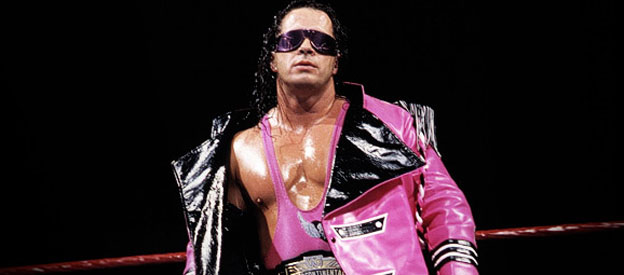 A countdown of WWE's greatest Canadian wrestler's of all time.
There is a rich history of Canadian professional wrestling that goes back nearly a century when Maple Leaf Wrestling opened its doors in 1930 and produced a player like future WWF on-screen President, Jack Tunney.  Maple Leaf made way for Stu Hart's Stampede Wrestling out of Calgary in 1948 and out of Hart's acclaimed Dungeon came some of the best wrestlers's the world has ever seen.
Gauging the talent north of the border, in 1984 Vince McMahon dipped into the field and bought Stampede, ushering in numerous Canadian stars including The Hart Foundation, Rick Martel, The Rougeau Brothers, and Dino Bravo.  This influx of talent and prestige turned the WWF into what it is today.  After selling the company back to Stu Hart after purging the top wrestlers, Stampede remained strong until closing its doors in 2008.  These two promotions made it possible for pro wrestling to flourish in the Great White North as there are currently well over 50 active promotions producing live shows yearly.
To this day, Canada is still very well represented in the industry as the likes of Kevin Owens, Sami Zayn, Eric Young, Bobby Roode, Tyler Breeze, and Tye Dillinger all currently compete in the WWE.
The following list of Canadian wrestlers turns out to be some of the very best workers to ever grace the squared circle.  This list is based on in-ring skill, success, longevity, and impact on the sport.
Ahead we countdown the top 10 greatest Canadian wrestlers of all time.
10. Rick Martel
Without question one of the most colorful personalities of the 80's, Quebec's Martel had a solid, if not spectacular WWF career.  He first arrived in the company in 1980 and quickly won two tag team championships with legend Tony Garea.  After 2 years in the WWF, Martel left for the American Wrestling Association and that's where he seemed to blossom into a star, carrying that promotion's world heavyweight championship for 19 months.
His ascent in the AWA did not go unnoticed and Martel was once again hired to the WWF in 1986, quickly striking up a tag team with Tom Zenk known as the Can-Am Connection.  After that team fizzled out, he partnered with Tito Santana.  Strike Force as they'd be known as, would turn out to be much more successful as the duo captured the WWF tag team titles at Wrestlemania IV from The Hart Foundation.
Martel's success in babyface tag teams was no surprise.  He had unlimited charisma and that perfect come back energy that can energize any crowd.  So it actually comes as a surprise when Martel turned heel, labeling himself "The Model" and playing the role of a self-centered, narcissistic pretty boy.  But you know what?  This worked too as Martel quickly became one of the most hated villains in the entire company.
"The Model' gimmick lasted until 1995 when Martel left the WWE.  He may possibly go down as a bust but Martel had a very solid career and he takes number 10 on this list.
9. Trish Stratus
The only woman to grace this list, Trish Stratus is a superstar who proved that with hard work, dedication, and the right attitude, pro wrestling dreams can come true.  Signed to the WWF in 2000, the Ontario native had no experience in wrestling.  Let's call it what it is.  She was hired for her looks, as she had spent the previous few years as a model and fitness competitor.  She began her career as a manager and a host of some various shows before deciding to take a run at becoming a full-time wrestler.
At first, the results weren't pretty, well, wrestling-wise at least.  Trish was clunky and botched more than a handful of spots.  But gradually Trish got better.  In fact, she seemed to look better each time she performed and by 2004 she was arguably the best female wrestler on the roster.  Her biggest competition was Lita, and the two carried what was a pretty stagnant division and opened the door for future female wrestling in the WWE.
How Trish compares to the current crop of women wrestler's is open to argument but the proof of Trish's impact was evident.  She captured 7 women's titles, the most in the company's history and proved the theory that she was just a pretty girl who got lucky wrong.
8. Kevin Owens
Although very new to the WWE as opposed to the rest of this countdown, "KO" has already made his mark.  In just over two years with the company, Owens has already captured the NXT Championship, two Intercontinental Championships, and is the current Universal Champion for the RAW brand.  Not bad for a guy who most believed would never make it to the WWE based on his appearance.
Another Quebec native, Owens is a 16 year veteran of the sport and at 32 years old means he's dedicated half of his life to the wrestling business and it shows.  He's perfected his craft as a vicious, conniving heel and supplements that with outstanding mic skills.  He's come a long way to get to the WWE, wrestling all over the globe, and he's making the most his opportunity and then some.
"The Prize Fighter" has given himself a legitimate chance of being one of the top guys in the company for a very long time.  If this list were written 5 years from now, Owens might be in the top 3.
7. "Rowdy" Roddy Piper
Born in Saskatoon, Saskatchewan, the recently deceased "Hot Rod" was truly an innovator of the sport.  Piper was signed to the WWF in 1984 and within a year became involved in a feud with megastar Hulk Hogan which culminated in a tag team main event match at Wrestlemania I.  Hogan, the megastar baby face matched up with the maniacal Piper was a perfect fit and helped hype their first ever pay per view immensely.
Piper had the ability to basically do anything in the business,  He could work as a heel, cutting seething promos on his weekly Piper's Pit, while even taking the liberty of caving in Jimmy Snuka's head with a coconut on one show.  He could work as a fan favorite, battling Adrian Adonis through 1986 and 1987 with the crowd rallying around him.  He could wrestle with the best of them, no more apparent than in his scintillating Wrestlemania VII classic with fellow Canadian, Bret Hart.  But man, could he talk.  Piper was undoubtedly one of the best mic workers in pro wrestling history.
The "Rowdy" one was clearly before his time.  He was the heel everyone loved to hate and then eventually the legend everyone revered.  And although he didn't accomplish the championship gold that many other on this list did, he undoubtedly left his mark on this sport which was recognized when he was inducted into the WWE Hall of Fame in 2005.  Others have tried to emulate but there could just possibly never be another Roddy Piper.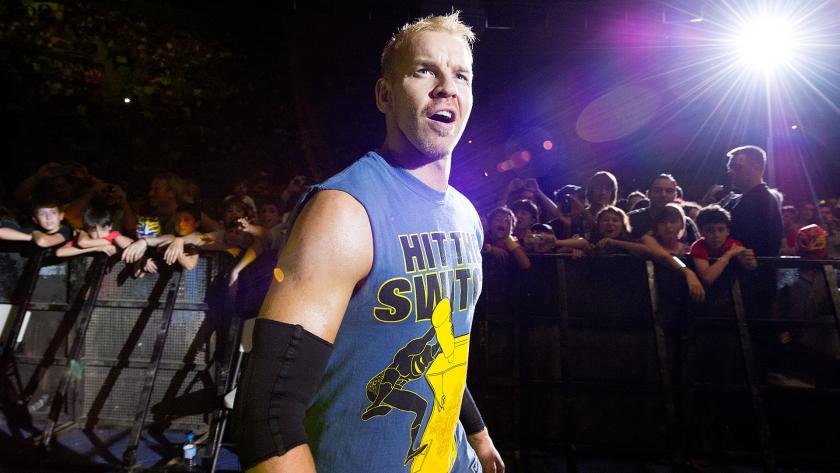 6. Christian
Hitting the list at number 6 is one of the most underrated superstars that the WWE has ever had.  Christian has one the best WWE resumes of any retired wrestler, capturing 20 championships in his tenure, 2 of them World Heavyweight Championships, while also becoming just the 12th Grand Slam Champion.  "Captain Charisma" had it all.  The Ontario native had a great look, was a terrific in-ring worker, and he was an absolute riot on the microphone.
Starting off his WWE career as in a tag team with Edge, the duo would go on to win 9 tag team titles, etching themselves as one of the best tag teams of all time along the way.  But Christian's singles career is where the slight disappointment lies.  As mentioned earlier, he was a two-time World champion.  But in reality, Christian was a guy who deserved to be a 6 or 7-time champion, minimum.  Now it didn't help that he left the WWE for the rival TNA promotion for 3 years during his prime, but at the end of the day, Christian was one of the best and most consistent guys in the locker room.  His 2011 feud of the year with Randy Orton over the WHC was proof of that.
Christian's career was unfortunately cut short by injuries but his impact on the WWE was huge.  He was a guy that could do it all in the sport and did it all as far as accomplishments.  With a little better booking, he could've been higher ranked, but "Captain Charisma" is undoubtedly still one of the best Canadian wrestlers of all time.
5. Edge
On the subject of Christian, Edge, his best friend was on the other end of world championship success in the WWE.  The Rater R-Superstar all in all won a staggering 32 championships in his career along with a Royal Rumble, a Money In The Bank, and a King of the Ring.  He was an 11-time world champion and just seemed to be a guy that was always near the title picture and constantly putting on instant classic matches.
Also born in Ontario, Edge met the WWE with immediate success, winning his first championship, the Intercontinental title in just over a year after joining the roster.  For the next 12 years, Edge would be one of the most recognizable superstars in the entire company.  His success would pay off in spades when he finally got to do what every WWE star dreams off, main event Wrestlemania.
At Wrestlemania 24, Edge took aim at The Undertaker's legendary streak.  And although unsuccessful, he proved that he could be the top draw in the WWE as he and Taker tore the roof off of The Citrus Bowl in Orlando that night.  After Wrestlemania 24, he would go on to main event 11 more pay per views before ultimately retiring at just 38 years old due to injury.
Edge had his fair share of detractors for a number of different reasons, but no one can deny what he brought to the wrestling world.  Championship-wise he was the most successful wrestler in WWE history and was then a no doubt first ballot hall of famer.
4. Chris Benoit
Yes, Chris Benoit did an absolutely vile thing that ended with him taking 2 lives as well as his own.  No excuses.  But if we're just focusing on the wrestler, Benoit was without question one of, if not the best technical wrestler to ever step in a WWE ring.  "The Crippler" was a master tactician, blending hard-hitting brutality with beautiful technique.  What Benoit lacked in personality, he made up for with pure intensity and it seemed like every time he worked a match, it had the potential for 5-star brilliance.
Hailing from Montreal, Benoit spent his first 10 years in the business traveling from country to country cultivating his craft.  He found permanent success in the WCW from 1995-2000 before jumping ship to the WWE where he engaged in epic feuds with the likes of Chris Jericho, Kurt Angle, and The Rock to name a few and cemented his legendary status with a World Heavyweight Championship victory in the main event of Wrestlemania XX.
That would be Benoit's only world title win in the WWE but he also captured the Intercontinental title 4 times, the tag titles also 4 times, and the United States title 3 times.  "The Crippler" was one of the best of all time and his execution was nearly perfect.  There was only one person to be better in that category and he also happens to be Canadian.  But we'll get to that.
3. Owen Hart
Undoubtedly the most heartbreaking story in the history of the WWE is that of Owen Hart.  At 34 years old his life came to a tragic end when his safety harness malfunctioned and he plummeted to the ring underneath at the Over The Edge pay per view in May of 1999.  It was a sickening blow to the entire professional wrestling world as a young man was struck down in what seemed like the prime of his career.
Owen, unsurprisingly trained at the aforementioned Dungeon run by his father Stu in Calgary, Alberta, spent the first five years of his career training and working the independent circuit before joining brother Bret in the WWF permanently in 1991.  From there he found success as a tag team specialist before broadening his horizons and challenging Bret for the WWF title through the first half of 1994.  Their matches to this day still stand up as some of the best of all time.  When it was all said and done, Owen won 2 Intercontinental titles, 4 tag titles, a European title, and a King of the Ring.
Before his death Owen was widely regarded as one of the best in-ring workers in all of the then WWF and the rumor was that he was destined for bigger things.  In the years since his passing rumors speculated that Triple H's eventual "The Game" gimmick was supposed to be for Owen.  Had that been the case and with still 6 years before turning 40, the sky may have been the limit for "The Lionheart".  All we can do is now is speculate and reflect on the genius that was Owen Hart.
2. Chris Jericho
At 46 years old, Chris Jericho is still going strong.  Not born in Canada but still spending the majority of his youth in Manitoba, Y2J is currently pulling out some of his best stuff while being a member of the RAW brand.  From his friendship Kevin Owens, to the "List Of Jericho", to the "stupid idiot" angle, Jericho is about as over as anyone in the WWE right now.
But as good as Jericho is currently, and it could be the most entertaining he's ever been, we all have to remember that Chris has been doing this at a very high level in the WWE for over 17 years.  In that span, he has become one of the most successful titlists in the company's history, compiling 25 title wins including 6 world championships.  The guy is just an everything man for the WWE, carrying the company when he needs to while putting over young stars repeatedly.
One of the craziest and impressive traits about Jericho is his ability to leave, come back, and still get over with the WWE fans.  He takes time out to tour with his band, Fozzy, but never forgets the WWE, and they never forget him.  He's truly a once in a lifetime talent.
Now as good as Jericho has been with a mic in his hand, he's been equally as good between the ropes, although he has slowed a bit.  He's always been one of the best technical wrestlers in the world and now even pushing 50 he's still getting it done.  Does Y2J have one more world title run in him?  Can he do enough to project himself into the number one spot of Canadian wrestlers?  Only time will tell with both but one thing is clear, if this is Jericho's final run in the WWE he might saving his best for last.
1. Bret Hart
Simply put, Bret Hart is the best pure wrestler to ever step inside a WWE ring.  His moniker, "The Excellence of Execution" was just a nickname, but it was the perfect description of the "The Hitman".  Ever thing he did between the ropes was precise, exacting, and brilliant.  He could work any type of match and make it work and was involved in some of the best matches all time, most notably (in my opinion) the best wrestling match in WWE history when he battled StoneCold Steve Austin at Wrestlemania XIII.  That match set the landscape for the next decade of pro wrestling as it propelled Austin to super-stardom while turning Bret into a villainous heel.
Growing up in Calgary, Alberta, Hart like his brother, trained in their Dad's dungeon.  He was signed to the WWF in 1985 and his first 6 years were spent tag teaming with his brother-in-law, Jim Neidhart.  The duo won two tag titles together and was one of the best teams of the 80's.  But by the end of that decade, it began to look very clear that Bret was destined for bigger things.  In 1991 he became a singles wrestler and won 5 world titles while being consensus best wrestler on the planet for the following 9 years before retiring due to a head injury.
"The Hitman" personified what it meant to be a professional wrestler.  He could work equally well as a heel and a babyface and he was severely committed to his craft.  As mentioned in the opening slide, there is plenty of potential for another Canadian superstar to emerge, but it would extremely difficult for any of them to ever come close to matching the legendary Hitman.
This article originally appeared on