Chyna: A Renaissance woman gone too soon, an appreciation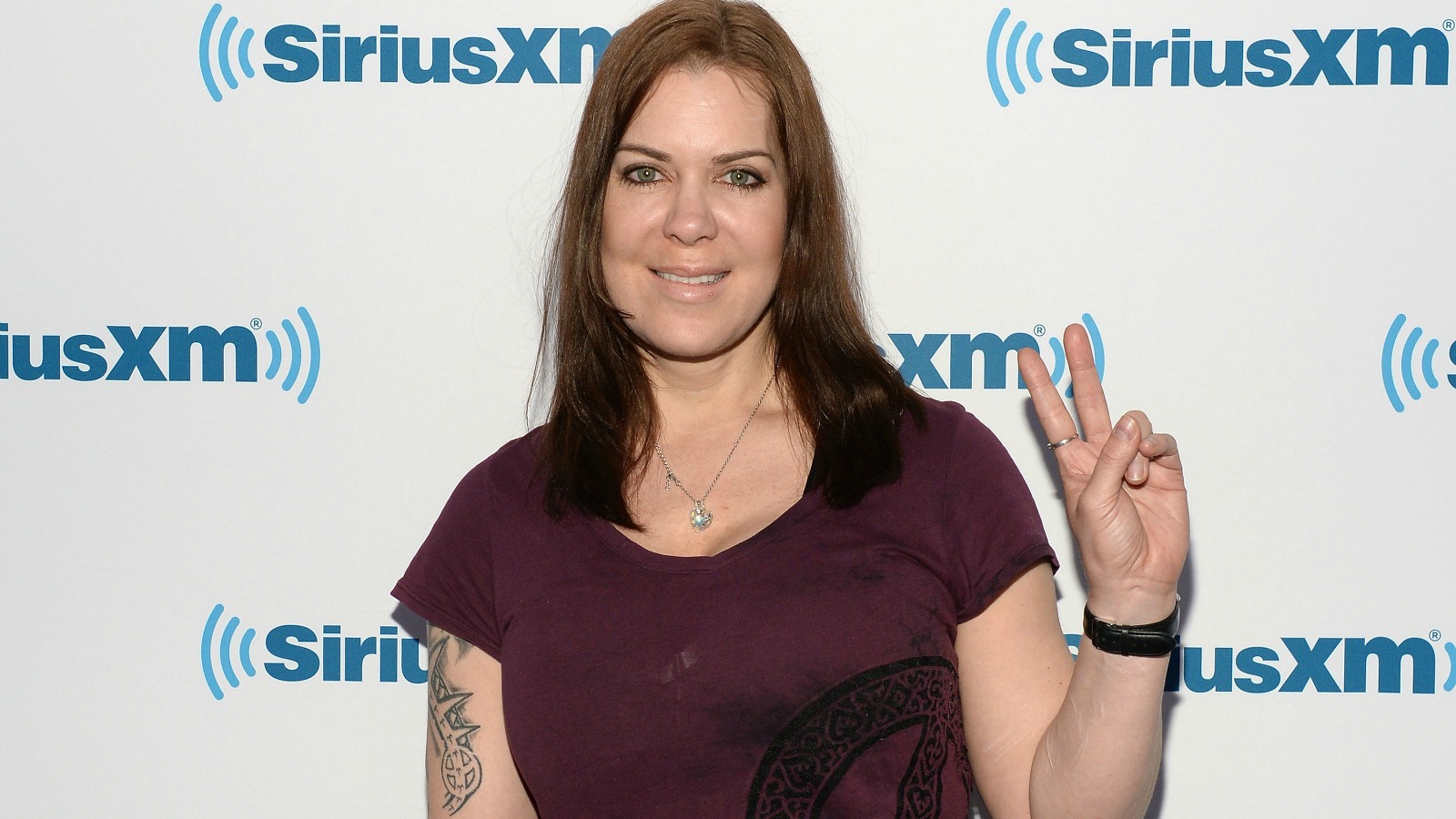 Someone who wasn't afraid to blaze her own trail & create a path for those who would follow. A pioneer whose star shined bright. #RIPChyna

— Triple H (@TripleH) April 21, 2016
22
Just when it seemed Joanie Lauer was getting her troubled life back together, the "9th Wonder of the World" was suddenly taken from her friends and fans at the age of 45. The cause of death has yet to be determined but foul play has seemingly been ruled out. The former WWE star was found in her apartment in Redondo Beach, Ca.
No female and few men were more influential to the WWE Attitude Era than the former bodybuilder who signed a contract with the company in 1996 and became a major star beginning in 1997 through her emotional departure in 2001.
As the person who was charged with the responsibility of putting the Attitude Era talent roster together, I can assure you that no female added more to the presentation than Joanie, thanks to the manner in which she was presented plus an incredible "look" that separated her from everyone on the roster.
Joanie was close to six feet tall and tipped the Toledos at a stout 200 pounds. She wrestled men at the highest level, including becoming the first female to win the Intercontinental Title. She also competed in the King of the Ring tournament and Royal Rumble, also firsts for her gender.
After meeting HHH and Shawn Michaels after a WWE live event in Massachusetts, Joanie was thrust onto the WWE radar as the Superstars wanted her to join them on WWE TV. They lobbied Vince McMahon and others, including yours truly, to bring Joanie onto the team. Having two influential stars such as Triple H and HBK touting her potential was more than enough to get her hired. That began an amazing and unduplicated journey in the WWE, where she became a global Superstar.
Joanie's WWE debut was impactful. She came out of the ringside seat area unannounced to interfere in the Goldust vs HHH bout on the Feb. 16, 1999, In Your House PPV where she "woman handled" Goldust's real life wife and TV partner Terri Runnels aka Marlena. That memorable visual displayed the larger than life female's size and power in a shocking manner that launched one of the most unique careers in WWE history.
Her intergender matches against such stars as Jeff Jarrett and Chris Jericho were significant moments. Chyna defied traditional, pro-wrestling thinking to present believable performances with both men in major storylines.
Joanie's contributions to the faction known as DX are certainly Hall-of-Fame worthy in the eyes of many.
Many fans remember Chyna's on-camera relationship as the late, Eddie Guerrero's "Mamacita" that produced some amazingly entertaining vignettes and bouts that saw the duo go from being TV villains to mega-popular fan favorites.
Joanie endured elective surgery to reconfigure her jaw that softened her appearance to the degree that she finally achieved her long-desired more feminine look that catapulted her onto the pages of a wildly popular issue of Playboy Magazine in November 2000.
I had many long talks with Joanie about a litany of topics, including her desire to not want to compete with other women in WWE. We finally convinced her to try, albeit she never was totally sold on the concept. Chyna won the WWE Women's Title from Ivory — aka Lisa Moretti — at WrestleMania 17 in the Houston Astrodome.
Joanie was a Renaissance woman inasmuch as she was a college graduate from the University of Tampa, an accomplished musician in violin and cello, spoke fluent French and German, and had an incredible knowledge of nutrition and exercise.
Recently, Joanie was teaching English to Japanese children while living in Tokyo before returning to the States, where she was busy making appearances at various pro wrestling themed functions.
In 2001, after breaking up with her then-longtime boyfriend Levesque, Joanie and I spent many hours talking about that situation and her future in WWE as her contract was soon to expire. It was mutually agreed that Chyna would not renew her WWE contract and would exit the company to explore other options that she wanted to experience.
That set a chain of unique life experiences in motion for the "9th Wonder of the World," including issues with drugs and alcohol and a brief tenure in adult films. All the while to those that knew her well, Joanie would always be a gentle soul with a heart of gold who simply wanted to be loved and to find a committed relationship that would add a degree of normalcy to her life that she never experienced as a child or young adult.
Joanie and I had been communicating on a somewhat regular basis the past several weeks as we were discussing her being a guest on my Ross Report Podcast. We were discussing potential dates and were planning on doing a two-part interview as she was anxious to discuss her life and career, including her overwhelming desire to be inducted into the WWE Hall of Fame. Joanie, by her own admission wasn't exactly where she wanted to be but she was closer than she had been in a long while, and she thought she could help others who had personal demons in their lives as did she. She had rediscovered her sense of humor and she started finding the "good" in more areas of her life, which resulted in us having some enjoyable discussions in recent months.
Joanie wasn't totally "home" but she was certainly back in a more comfortable neighborhood, which was great news for those of us who were supporting her as much as she would allow.
That's why Wednesday's announcement that Joanie Lauer had died was so shocking and disheartening as she seemed to be in full comeback mode. The distinctive athlete was to WWE what Ronda Rousey has been to UFC but underneath that amazing exterior was that of a woman who never stopped seeking love and acceptance in a normal world.
RIP Joanie until we meet again.