Sting announces his retirement during WWE Hall of Fame induction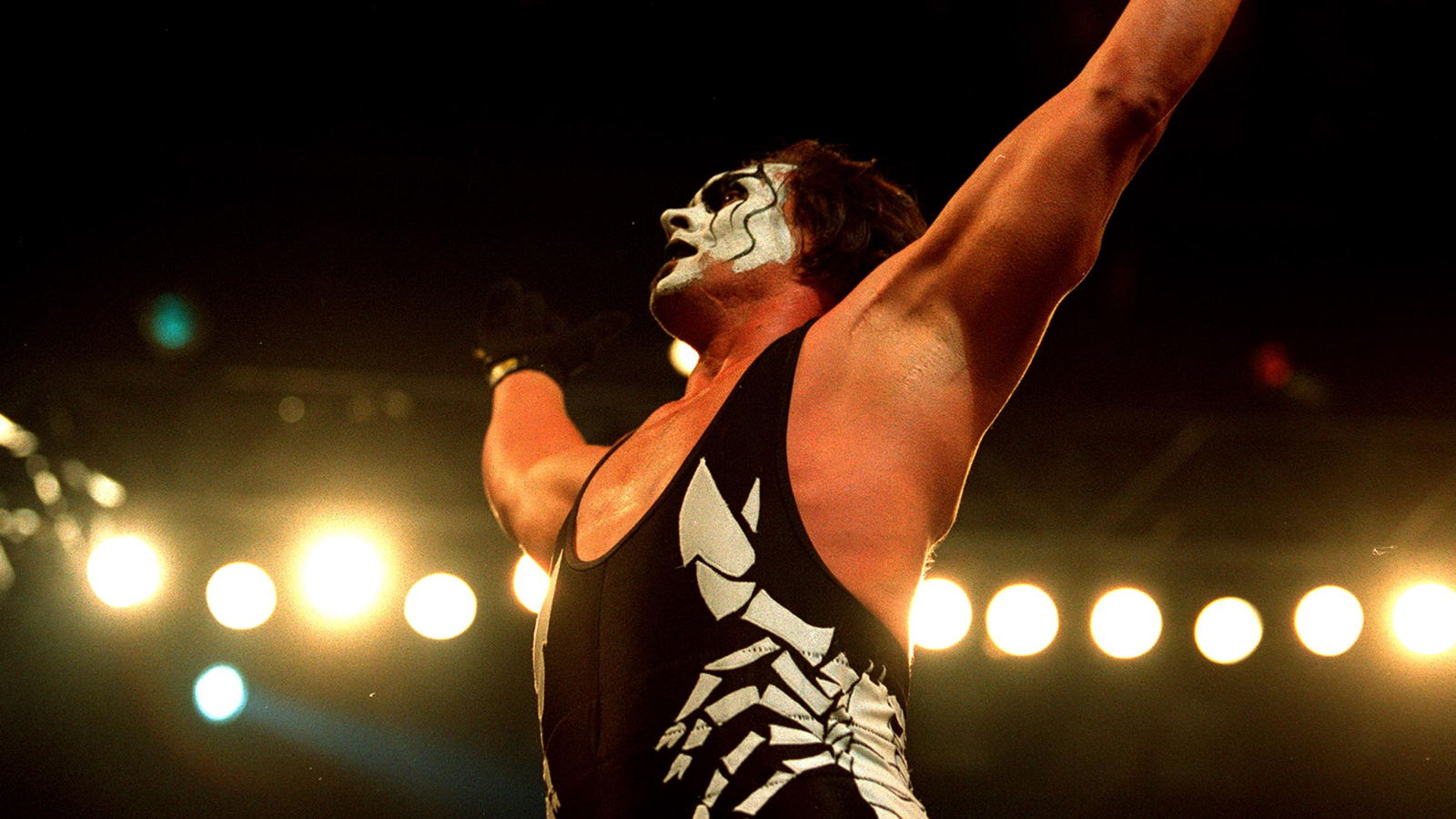 Following his induction into the WWE Hall of Fame on Saturday night, Sting officially announced his retirement from professional wrestling.
Sting was part of an honoree class that included fellow legends The Fabulous Freebirds and Big Boss Man at a ceremony held in Dallas ahead of WrestleMania 32.
"You've heard me say it before, you've heard me say it for years that the only thing that is for sure about Sting is nothing is for sure. Until now," Sting said to a captive audience.
"On this very night at this very moment I'm going to finish my wrestling career under the WWE umbrella and I am so proud of that. I am officially going to retire tonight. I just want you to know this isn't goodbye, it's just see you later."
Newly inducted into the @WWE Hall of Fame, @STING announces his retirement from the ring. #WWEHOF #ThankYouSting https://t.co/5ru7YswgVI

— WWE (@WWE) April 3, 2016
Starting his wrestling career in the mid-1980s alongside Jim Hellwig, who eventually became known as The Ultimate Warrior in WWE, Sting had tons of charisma and athletic ability as he began his ascension toward greatness.
In 1988, Sting engaged in a famous match against "The Nature Boy" Ric Flair at an event called "Clash of Champions" that was his introduction to the big time, as he went for 45 minutes straight against one of the most iconic wrestlers of all time.
That single moment shot Sting into superstardom and his career never slowed from there, highlighted by a 1990 match in which he finally defeated Flair to become the world heavyweight champion.
Sting's career took a dramatic turn years later with the introduction of the New World Order, as he abandoned his famous blonde-haired surfer look and instead adopted an outfit similar to that of "The Crow" comic book character.
#ThankYouSting for all the memories.#WWEHOF @Sting pic.twitter.com/Pod0ZCSKOs

— WWE (@WWE) April 3, 2016
Sting was a stalwart of World Championship Wrestling and one of the few names who never left the promotion to test the waters at WWE. His career continued in WCW until the promotion was bought out by WWE and he briefly retired before eventually turning up in TNA Wrestling, where he stayed for several years.
In 2014, Sting made his first appearance in a WWE ring before wrestling for the promotion at WrestleMania 31 a year go. Sting had one more match against former heavyweight champion Seth Rollins before a neck injury sidelined the legendary wrestler once and for all.
Sting retires as the most famous face to compete in World Championship Wrestling and one of the most well respected and admired performers in the business.
At 57, Sting leaves the squared circle for the last time as a multi-time world champion, a legend and now a WWE Hall of Famer.