Chris Jericho opens up on his altercation with Brock Lesnar at SummerSlam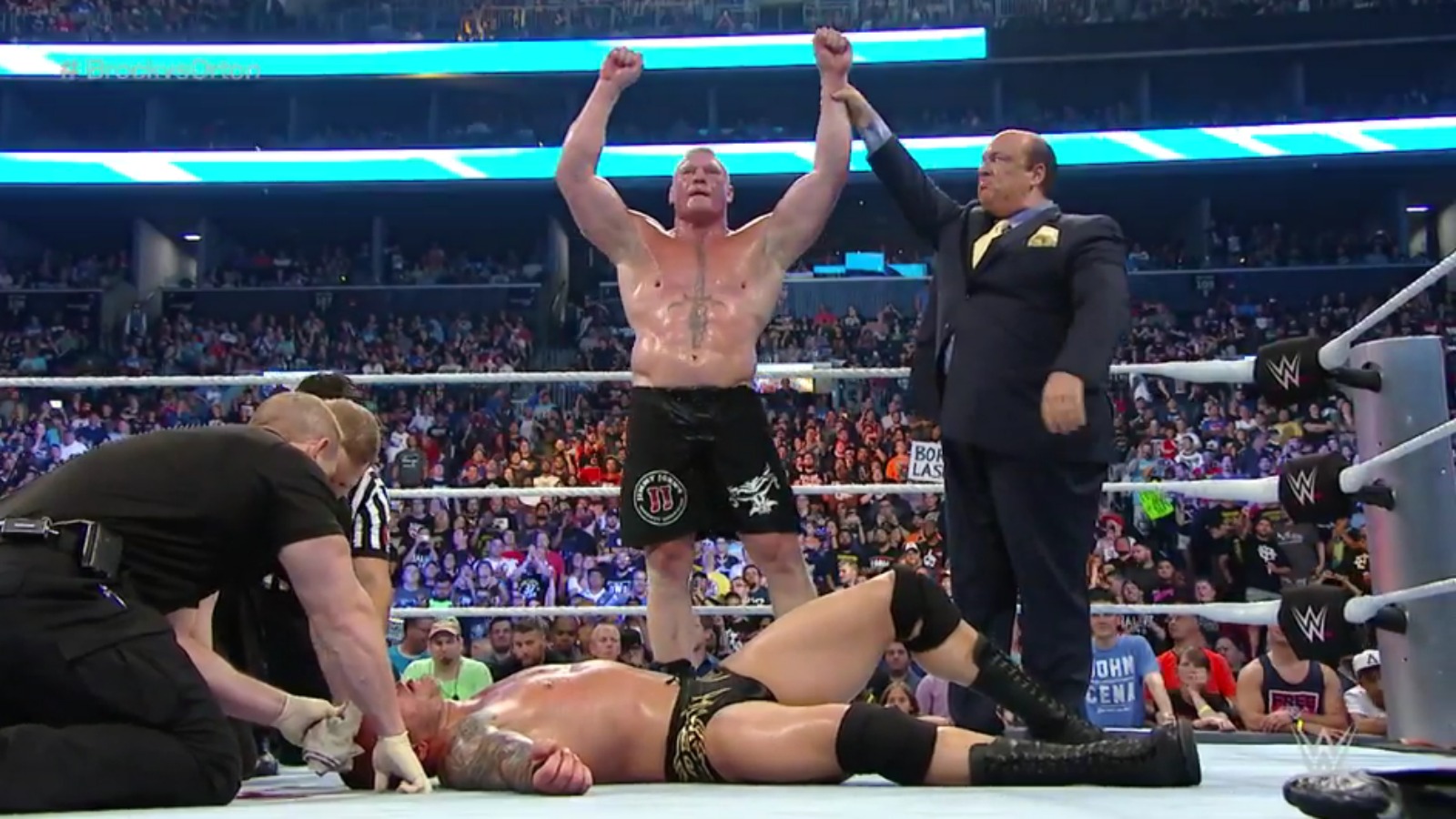 Brock Lesnar busted open Randy Orton in the main event at SummerSlam and beat him by TKO after raining down a series of brutal elbow shots to the face. Many fans felt that Lesnar may have gone too far in trying to finish off Orton, and reports surfaced after SummerSlam that WWE veteran Chris Jericho was involved in a backstage altercation with Lesnar after he came back from the ring.
Jericho joined Chael Sonnen's podcast Wednesday and spoke about the incident, calling it a "brouhaha." You can listen to the full interview here.
Via PodcastOne:
Jericho: "Well, you know, anytime something like that happens there's always a lot of rumors and a lot of stories being told. Not to get into specifics… it was basically between me and Brock, but we did have a little bit of a brouhaha, shall we say.
I think that happens when you get guys that are in a sport such as ours – half-entertainment, half-real, half-not…. I just thought the finish of that match was very brutal and very violent, and I just didn't know if Randy was OK. I was checking on Randy, my friend. We've always been pretty close.
I said something and he said something and next thing you know we're nose to nose kind of yelling at each other. And [it] diffused fairly quickly.
Listen, let's make no bones about this, Brock is a trained fighter, and he's a beast. I'm not the type of person to back down from anybody – to my detriment. Hot head fire off and we were in each other's face and that happens sometimes. I guess I kind of have a reputation for it too, I never back down. In the case of guys his size, they think people are just going to wilt, and most people do.
… I'm glad he didn't eat me. Basically, there was a face-to-face confrontation and I'll leave the rest between the two of us."
Jericho also seemingly confirmed reports that Orton suffered a concussion in the match, which would explain why he was unable to participate in his match against Bray Wyatt at Backlash.
Sonnen: "I've got to ask you, does it make you a mark? Did you mark out? Because didn't Orton tell you 'hey that is the way it was supposed to go.'"
Jericho: "Afterwards, yeah, but it doesn't make me a mark to go check on my friend. I wasn't saying 'what the hell is going on with this finish?' I was saying 'is Randy OK?'
First of all, 26 years of being in the business, I can do whatever the [expletive] I want…. Listen, whatever the finish is is none of my business. Whatever they're doing or whatever happens, listen man, that's the way it is. It's not my business, it's not my responsibility or my call – but, when I see a friend of mine lying in a pool of his own blood, whether it's a work or not, that's real blood. That's a real concussion that he suffered."