Ex-UFC fighter Caros Fodor and the cruel transition from soldier to civilian
It was a routine convoy, a movement of military vehicles through the dark Iraq desert. But what is really routine about combat in a foreign land?
On this night, the Marines heard enemy fire. So they did what they've been taught to do, what they'€™ve trained to do -€" what has been drilled into their very psyches from the first bead of sweat that poured down their foreheads at boot camp.
They fought back.
But nothing is quite the way it seems in the middle of the night in a strange country, when the difference between living and dying is boiled down to inches and seconds.
There was no insurgent threat that night. Just a family. Children. A little girl didn'€™t make it.
"War,"€ Caros Fodor said sullenly, "€œisn'€™t like it is in the movies."
***
Caros Fodor graduated high school near Seattle in 2001. Six days later, he enlisted in the United States Marine Corps.
Long before his days as an MMA fighter with Strikeforce and then the UFC, Fodor planned on making a career out of the military. Things didn'€™t go anything like he envisioned.
While he was in boot camp, America was attacked by terrorists. The Twin Towers fell in New York. The Pentagon was in ruins. Fodor knew it then -€" he was going to war.
"€œI was scared s***less,"€ Fodor said. "Oh man, I though, what are the odds?"
A year and a half later, he was in Iraq. Fodor was part of the invasion of Baghdad. He saw appalling things, things no one should ever see.
To this day, he has trouble verbalizing exactly what went on there — the chaos, the blood, the devastation, the killing.
Yeah, Fodor was a Marine -€" he was tough and strong and skilled and smart. He was also just a kid, only a year out of high school. Nothing in the previous 18 years could possibly prepare him for the things he would experience as a soldier.
"I got to see things I wasn'€™t really cool with,"€ Fodor said. "€œThere were a lot of civilian casualties. An entire country was torn apart."€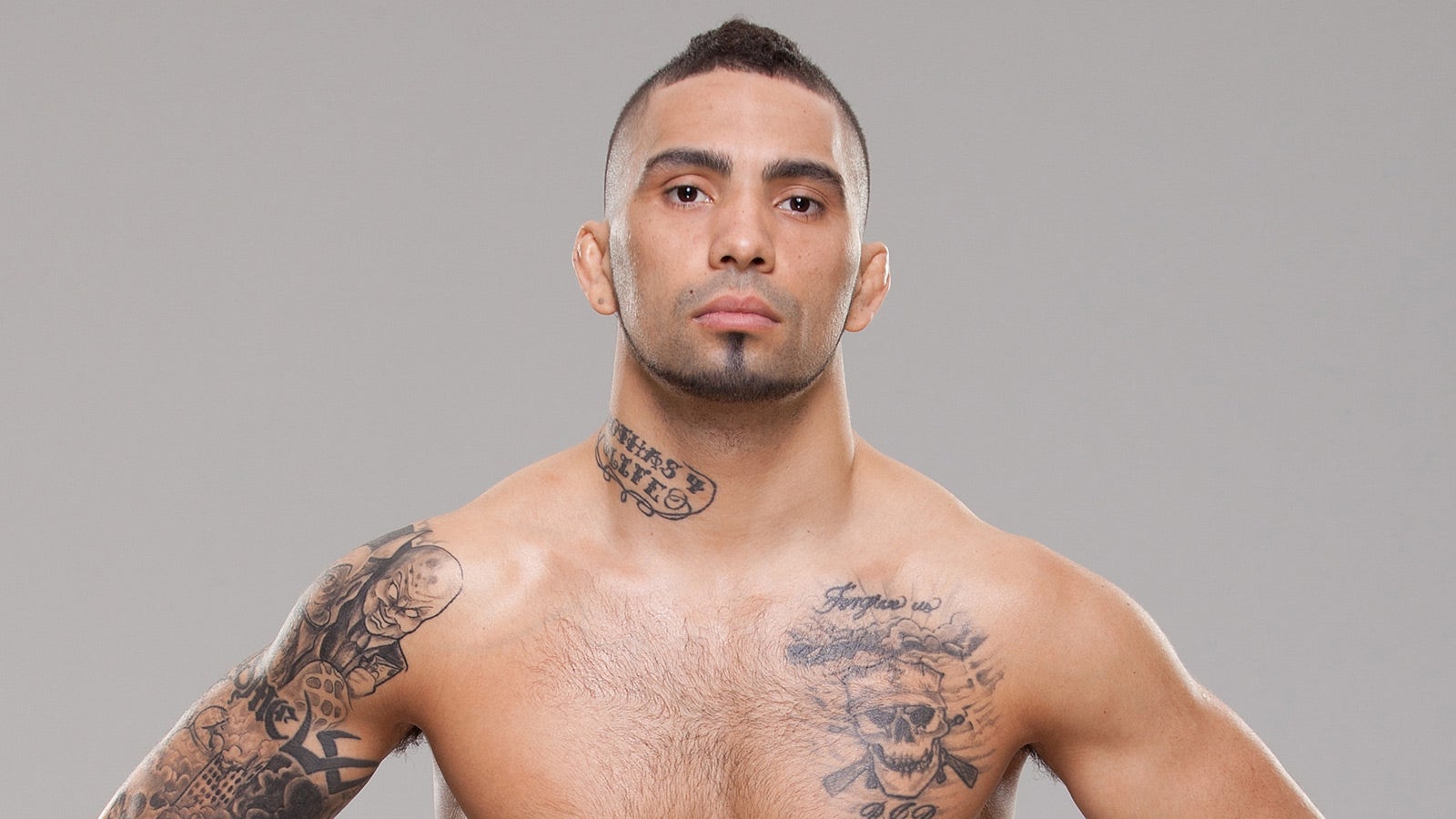 Fodor wouldn't go back and change anything -€" the Marine Corps, he says, shaped his life, for better or worse. That doesn'€™t make dealing with everything that happened any easier.
'€"Our military is really effective at destroying s***," Fodor said, "but it's not always military targets."
***
Fodor was one of the lucky ones. Not only did he get to come home in the summer of 2003. He didn't have to go back.
The war didn't stop for Fodor when he got back to Seattle, though. He might have been back in the U.S., but his mind was one still consumed with battle. How can you go from killing other human beings one day to shopping for groceries the next?
There'€™s a disconnect and Fodor turned to alcohol. Getting drunk was a necessity overseas for a Marine; back home, it became a crutch.
"You're pissed off in general,"€ Fodor said. "A lot of troops turn to alcohol or drugs or violence. Everybody turns to something. I turned to the bottle."€
Fodor thinks he might have had post-traumatic stress syndrome, but he isn't sure. He never was formally diagnosed.
"€œMy mentality back then was those guys going to get help were p*****s," Fodor said.
A regular night consisted of Fodor and his friends going out to a bar or to a party. Binge drinking would follow and then a fight would almost always end the night. Fodor said he never got into one fist fight growing up. When he got back from Iraq, he was involved in 20 – '€"real, legit fights'€" -€" within the first year he was home.
"€œHe definitely was not himself,"€ said Fodor's adopted mother Susan. "€œYou could tell that he was troubled or whatever it was. He didn't talk a lot about it. [The war] definitely changed him."
Nothing about Fodor's story surprises Todd Vance. The founder of Pugilistic Offensive Warrior Tactics (POW) in San Diego, Vance trained more than 250 former soldiers who have returned to the states from being stationed overseas. He, himself, was an Army infantryman.
"€œWhen you get back you'€™re looking for that adrenaline rush, that risky behavior," Vance said. "That gets a lot of guys in trouble. They'€™re looking for that rush. When they'€™re drinking, that turns off their cognitive thoughts. 'Maybe I shouldn't do this'€™ goes out the window."€
Fodor and his boys were getting into so many fights -€" and enjoying them -€" that they decided they wanted to get better. They started taking kickboxing classes and in 2005 a few were referred to the well-known AMC Martial Arts gym in Kirkland, Mass., run by legendary former fighter Matt Hume.
Immediately, Fodor realized this was no street fight. He met guys like Josh Barnett, Ivan Salaverry and Hume.
"They completely humbled me in the gym,"€ Fodor said. "€œI thought I was a tough guy and they just destroyed me."€
All of Fodor'€™s drinking buddies gave up a few weeks in. It'€™s hard to be hung-over and grapple with Josh Barnett. But Fodor stuck around and put his drinking on hold. He had found a new outlet.
"€œBeing in a tough place in life is only about your choices at that time,"€ Hume said. "He made the choices to keep coming in, where his friends didn't."€
Fodor cannot overstate it -€" he believes MMA turned around his life.
"€œBeing around the coaches at AMC, the guys there, giving me such a positive outlook, I couldn't ask for anything better,"€ he said. "€œEveryone in there is such a good person. The gym breeds good people. They taught me how a responsible grown man is supposed to act."€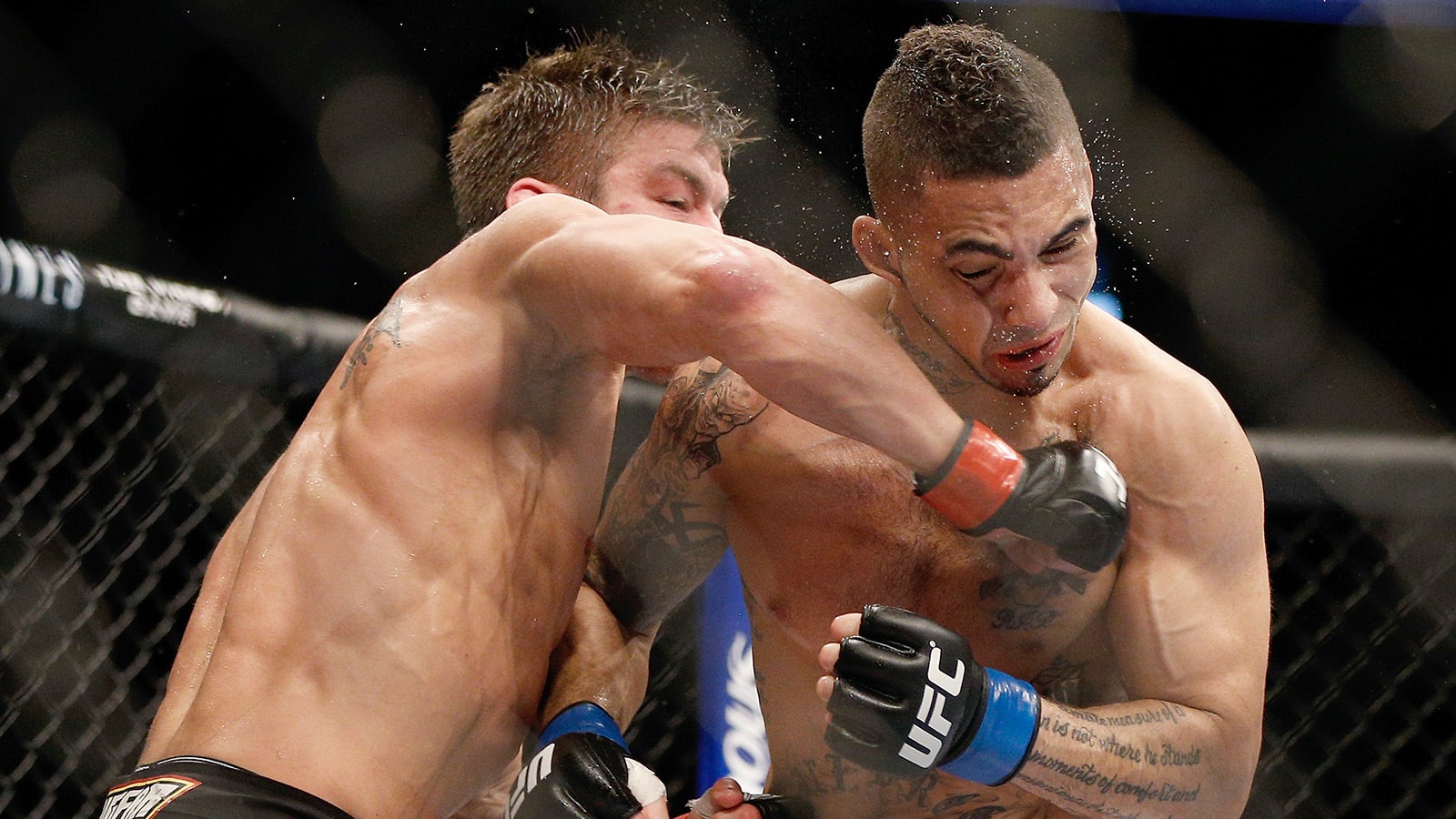 Vance saw training in MMA take the place of self-medicating for former troops literally hundreds of times.
"€œIt'€™s not an uncommon for guys to come back and end up in jail, end up with assaults on their record,"€ Vance said. "€œIt'€™s a pretty easy fix. It happens by raising awareness and giving them a place where they feel like they belong. That's one step. Giving them an outlet for their anger is another step."
***
Fodor is a changed man now. He stayed in the reserves until 2007 and was honorably discharged as a sergeant. In 2009, he became a pro MMA fighter.
Fodor was a rising star in Strikeforce before a loss to Pat Healy last year derailed him. When the UFC absorbed Strikeforce's fighters, Fodor got a bout with Sam Stout, which many think he won. The judges thought otherwise and gave Stout a split decision.
Fodor, a lightweight (155 pounds), got his one chance in the UFC and was given his walking papers. It came and went that quickly. But he's happy where he is now. Through Hume, he was connected with ONE FC, an organization that is doing big things in Asia. Hume, who has fought and worked in Asia for decades, is a vice president for the growing company.
In September, Fodor won his first fight for ONE FC, defeating Yang Seung Ho by decision. He'€™ll face Vuyisilie Colossa on Dec. 6 in Manila and Hume believes a win could earn him a title shot against Japanese legend Shinya Aoki.
"€œI think he has a good chance to beat anybody and everybody in ONE FC right now," Hume said.
Fodor doesn'€™t care whether he stays in ONE FC or ends up back in the UFC one day. His nickname is '€œThe Future'€ and, at age 29, a decade after he returned home from Iraq, things are looking as bright as ever.
"[MMA] was a huge part," Fodor said. "€œIf I hadn'€™t found that, I don'€™t see much changing in the direction I was going."