5 Reasons to Watch UFC on FOX: Werdum vs. Browne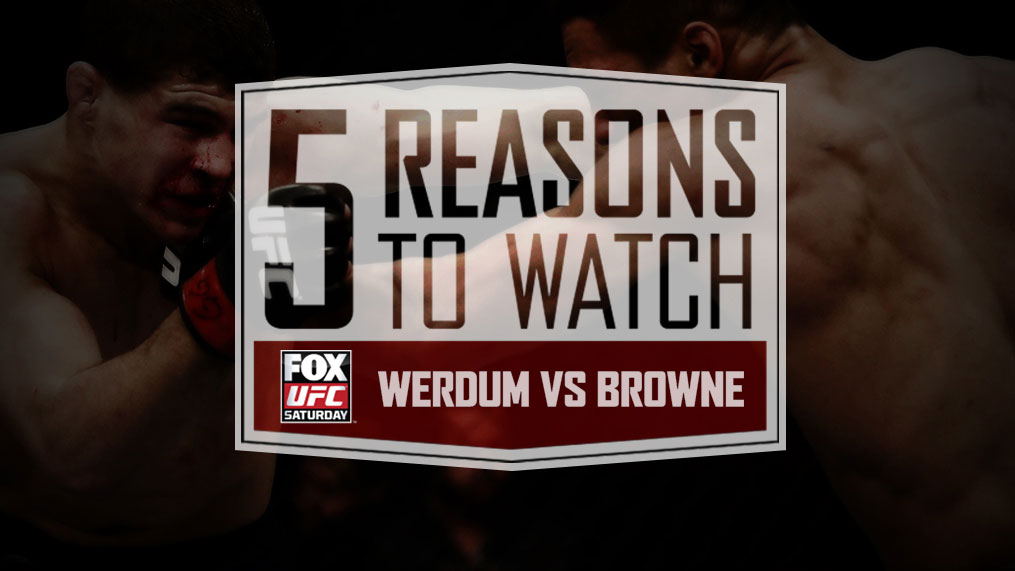 How good is Saturday's UFC on FOX fight card in Orlando?
It's so loaded with intriguing fights and quality match-ups that the co-main event bout between former title challengers Miesha Tate and Liz Carmouche isn't going to be mentioned beyond this sentence.
Sorry ladies, but there are too many pivotal fights and compelling stories to cover this time around. Next time—promise.
With that kind of set up, why delay any longer—here are 5 Reasons to Watch UFC on FOX: Werdum vs. Browne.
Heavyweight Title Eliminator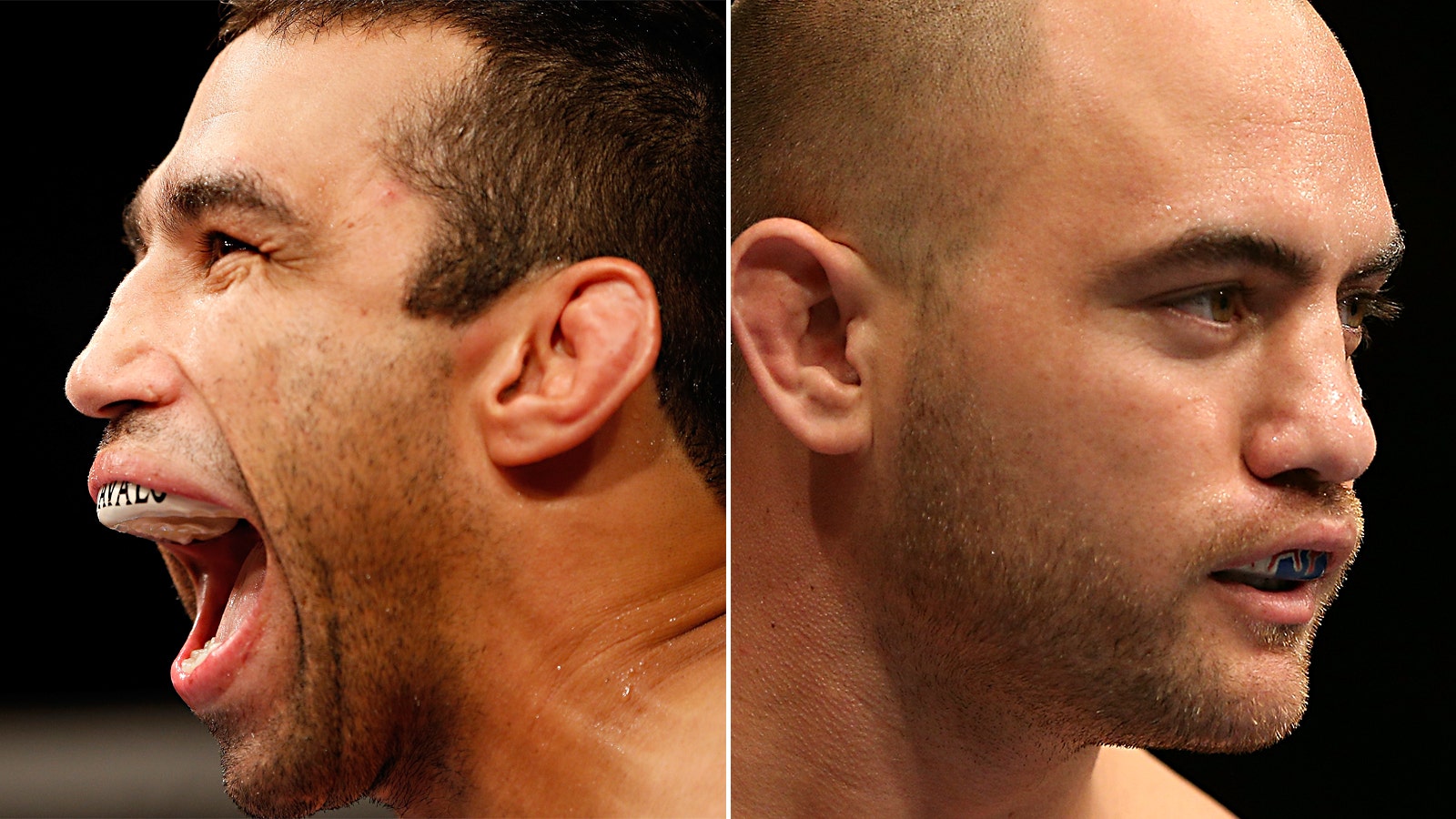 There's no need to find a snappy title for this initial reason because the reality of the situation sells it easily enough:
Fabricio Werdum and Travis Browne are going to step into the Octagon and beat the brakes off each other in order to secure a spot opposite Cain Velasquez, fighting for the UFC heavyweight title.
This isn't one of those "maybe the winner gets a shot" scenarios—whoever emerges from this one will welcome the champion back to the cage on pay-per-view later this year. That fight will be great, and this one has the potential to be even better.
Werdum has looked great since returning from Strikeforce, posting three consecutive dominant wins, but he's slipped to the shadows a little trying to wait out a title shot. In that time, Browne has been a force of nature, earning three straight first-round finishes over Gabriel Gonzaga, Alistair Overeem, and Josh Barnett.
The Brazilian has the edge in the grappling department and experience in big spots, while Browne has significantly greater power and impressive athleticism for the division.
You're not going to want to miss this.
Potential Violence Meter: HIGH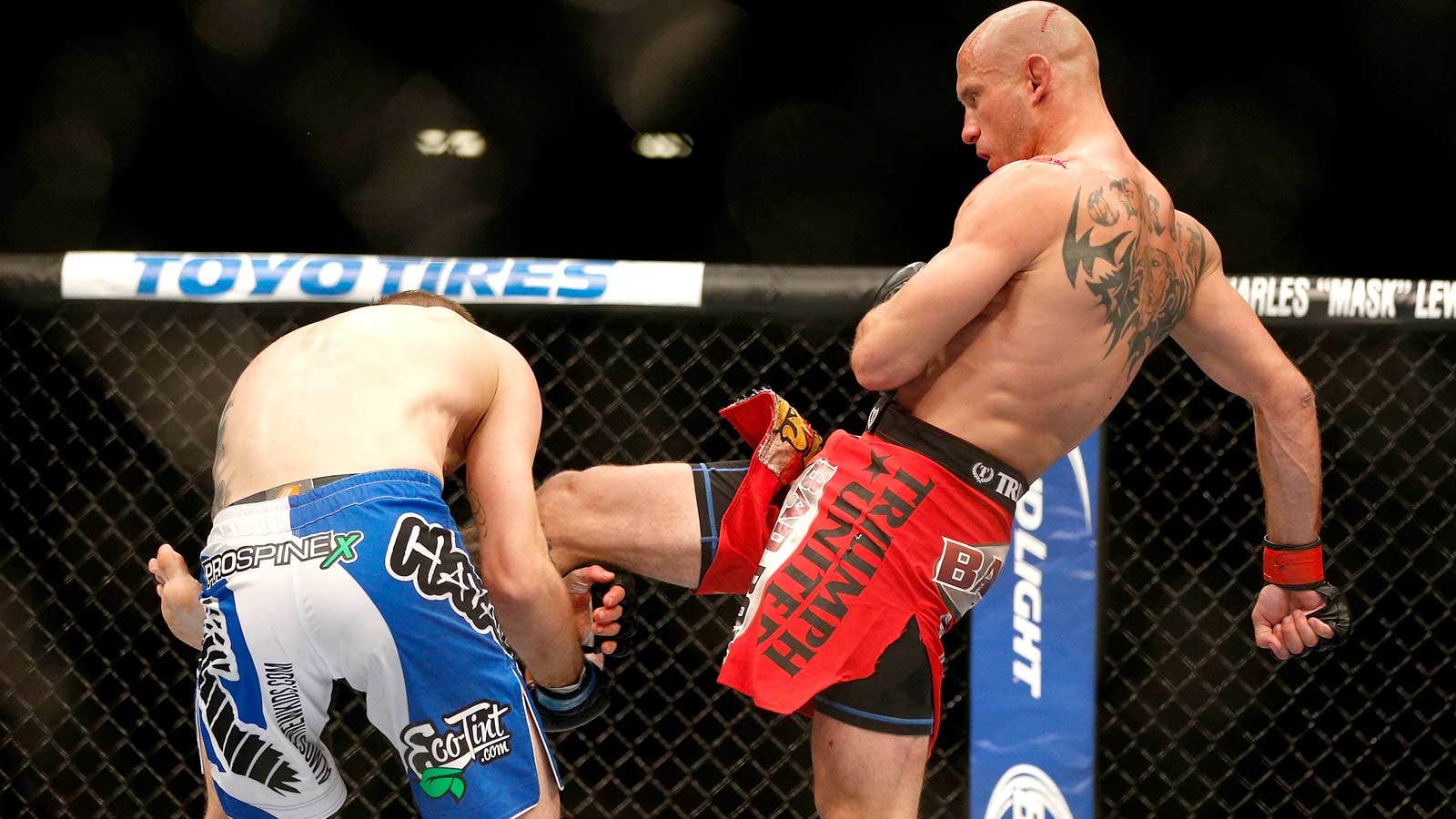 Donald Cerrone is a must-watch whenever he fights, full stop.
After visiting with him in Albuquerque earlier this month, it's clear he's enjoying things again, and that's when he's most dangerous, so that automatically cranks up the watchability factor of this fight another notch, and that's without even considering the other half of this lightweight pairing.
On "Cowboy" alone this is can't miss viewing.
Then you have to factor in that he's facing Edson Barboza, who is basically the Brazilian doppelganger, minus the penchant for extreme sports and Budweiser.
Barboza still holds down top spot on the all-time "Holy S@%$!" knockout list for his wheel kick win over Terry Etim at UFC 142. It never gets old. A dozen years from now, it's still awesome.
Since then, Barboza got upset by Jamie Varner, ran through two fellow Brazilians, and rallied to edge out Danny Castillo in a bout where "Last Call" followed the Varner blueprint for how to beat him.
What's the likelihood of Cerrone taking the same approach? Slim, at best.
This is going to be two tremendous strikers trading sharp kicks in high volume. The thing that raises the bar even higher is that both men have shown that they can finish and be finished, which means this could turn into a race to see who lands the nastiest headkick first.
And that should have fight fans salivating.
Middleweight Middle Men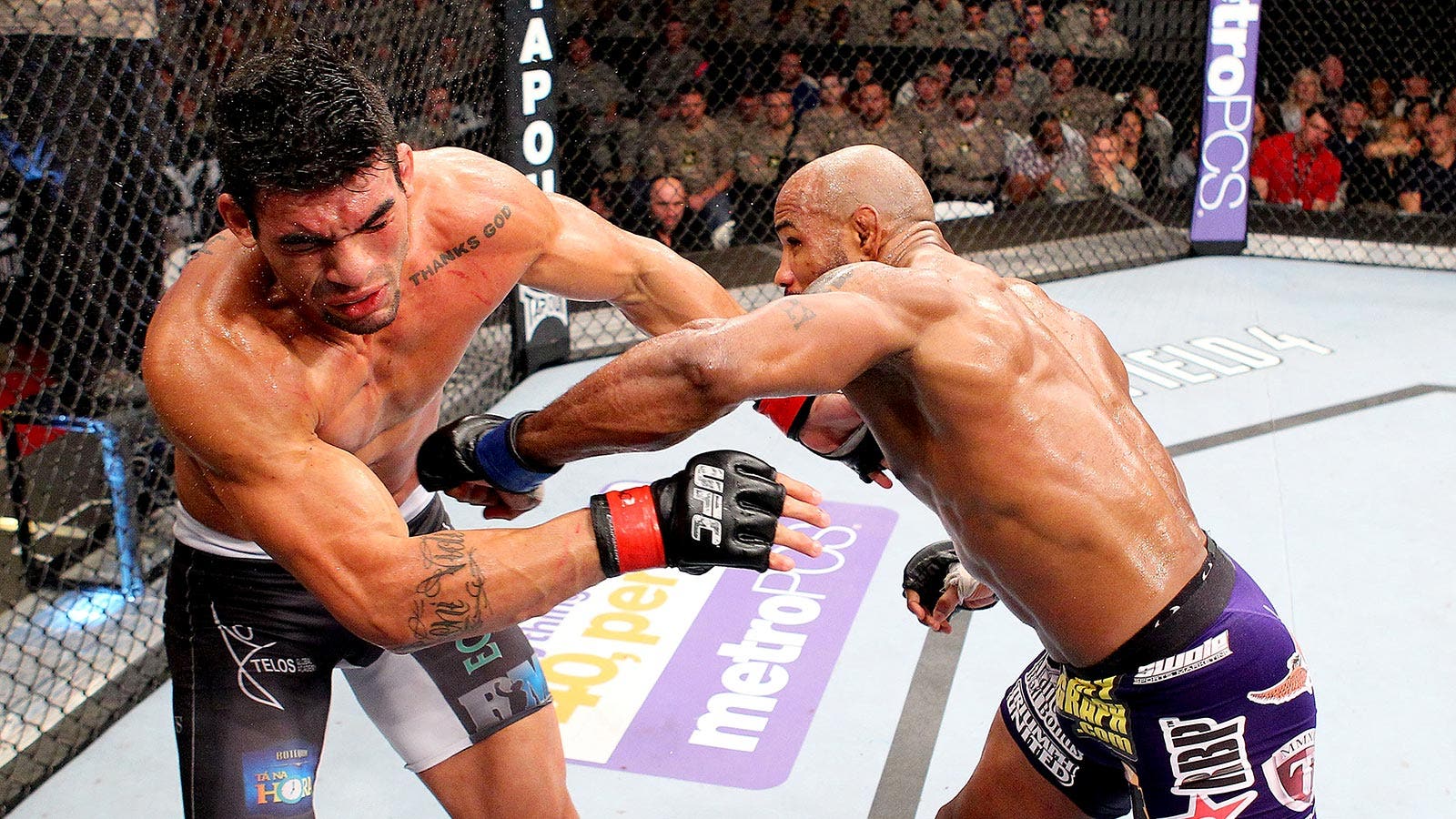 Right now, Brad Tavares and Yoel Romero stand on the fringes of contention in the middleweight division—partially relegated to that address because the weight class has become surprisingly deep in the last year or two, but also because neither have been afford this kind of opportunity in the past.
They get it here and the winner will move into a major fight in the 185-pound ranks later this year, which makes this a bout you can't sleep on.
Here's the thing: combined, they've won eight straight in the UFC—Tavares with five consecutive wins to Romero's three—and they've looked good in there own way throughout that run.
Romero has sudden power—the kind of power that turns a fight around on a dime. Ask his last two opponents, both who had leads heading into the third, only to get stopped. An Olympic silver medalist in freestyle wrestling, he's focused on striking throughout his career (seven wins, seven finishes), so it's scary to think what he could do if he gets his wrestling going.
Tavares, meanwhile, has quietly developed into a clean, technical, high volume striker, and he's work hard to upgrade his takedown defense as well. While he's collected decisions in each of his last five fights, there has been no reason for the Hawaiian to stray from what he does best—land two to his opponent's one each and every time.
They're not the biggest names, but they're solid talents that deserve this chance to bask in the spotlight a little. Here's hoping they make the most of this opportunity.
The Non-Names You Need to Known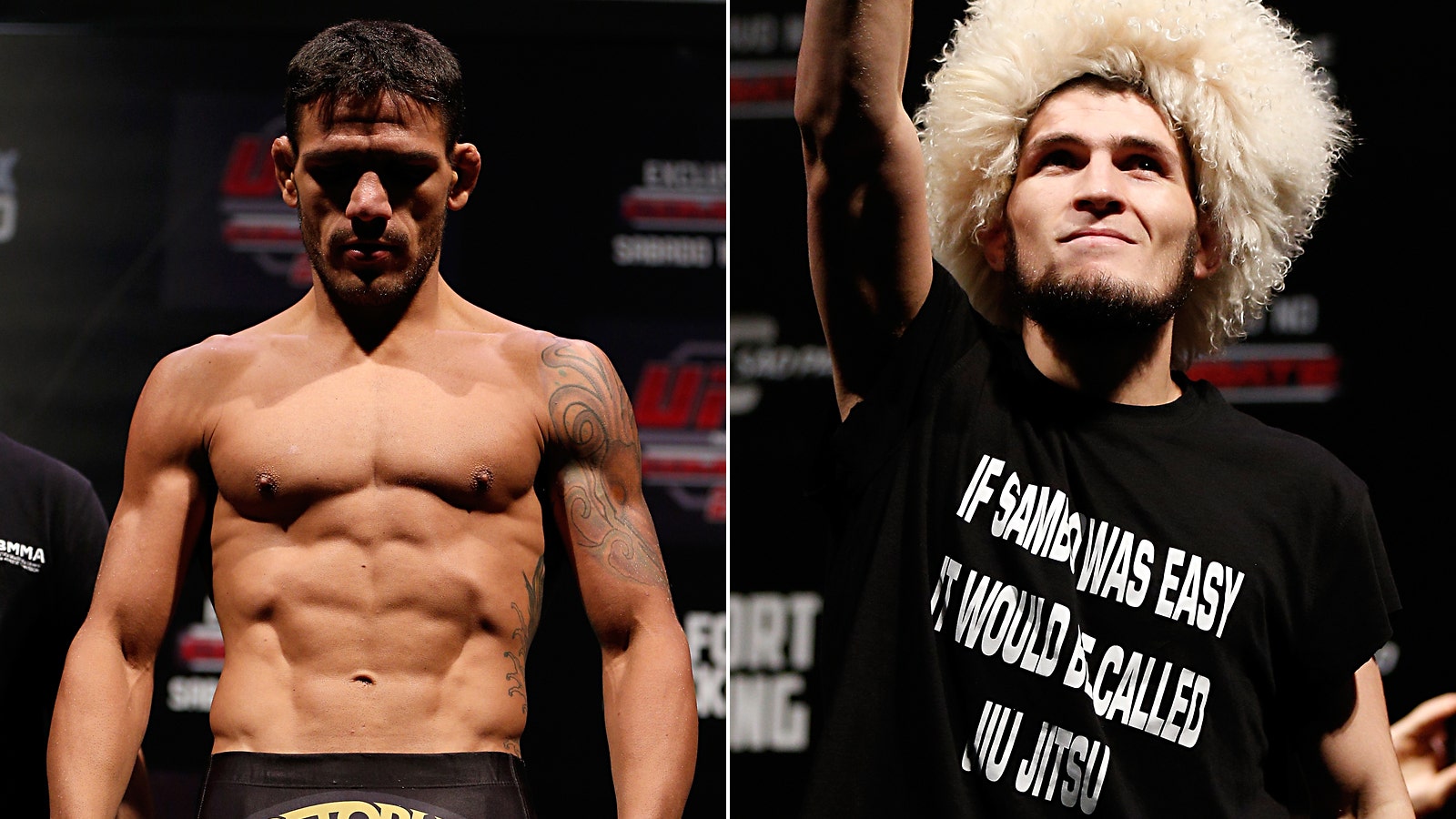 Since Rafael dos Anjos and Khabib Nurmagomedov are miles away from being household names, they've been relegated to the preliminary portion of this card. It's unfortunate, because outside of the main event, these two are closer to title contention than anyone else that will step into the Octagon on Saturday.
Nurmagomedov is 21-0, with the last five of those victories coming in the UFC, and he's only 25-years-old. He keeps getting better with each fight and has the kind of swagger that makes you either love him or hate him. Dude is a legit title threat and outside of the hardcore set, people aren't talking about him, and that's a shame.
And dos Anjos is a picture of development and steady improvement, which should be easy for everyone to appreciate. After losing his first two fights in the UFC—one in highlight reel fashion—he's gone 9-2, having rattled off five straight victories heading into this one, including a dominant win over Donald Cerrone last time out.
If the lightweight title wasn't tied up until December, this could be a title eliminator—that's the kind of fight this is. Those types of fights don't belong on the prelims, but at the same time, it also tells you how incredibly loaded this event is.
Return of The Pitbull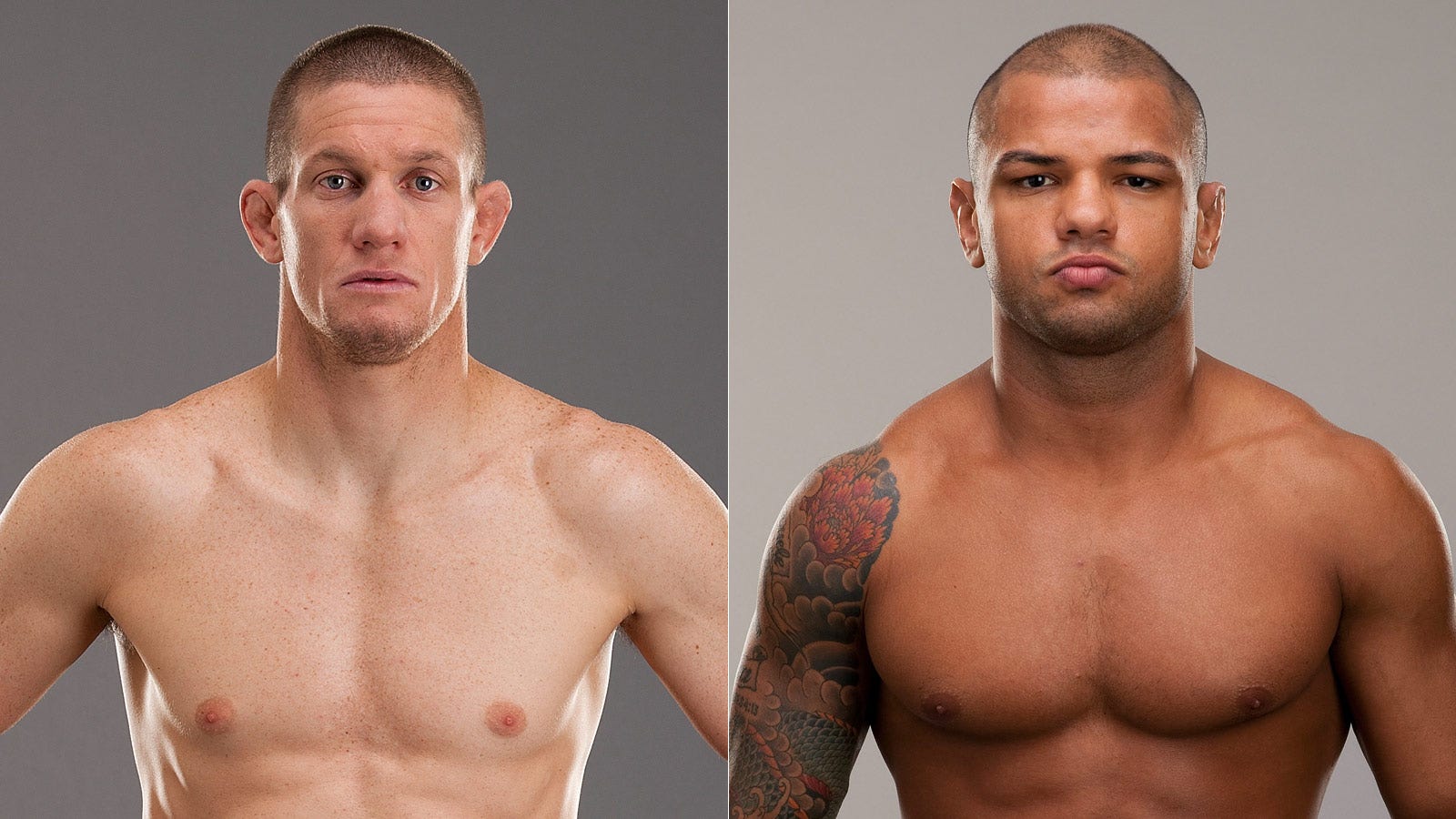 Okay—there are 963 guys with the nickname "Pitbull" in MMA, but the one in question is Thiago Alves.
Remember Thiago Alves?
After a two-year hiatus, the 30-year-old former title challenger finally makes his return to the Octagon, squaring off against TUF veteran Seth Baczynski.
This is one of those situations where you just toss the track record out the window and give the guy a fresh start. Going 2-4 over his last six bouts looks awful, but that stretch started at UFC 100 against Georges St-Pierre and that was almost five years ago.
Even his performance against Martin Kampmann in his last outing doesn't carry much weight at this point, because it was two years ago and his solid effort gets lost in the final result.
Here's the thing: if Robbie Lawler can return to title contention after sleepwalking through his time in Strikeforce, what's to stop Alves from having a similar Phoenix-like rising?
Whether it happens or not, it will be great to see him back in the cage.