5 Reasons to Watch UFC 175: Weidman vs. Machida
With two title fights and a who's who list of fighters competing at UFC 175 this weekend, there's any number of reasons to tune in and watch.
Can Lyoto Machida find a hole in Chris Weidman's game that no one else — not even Anderson Silva — could expose? Can Alexis Davis crack Ronda Rousey's invincibility and put an end to her reign as champion? Can Stefan Struve return from a 16-month layoff and get back to the top 10 in the heavyweight division?
So many questions and curiosities heading into this weekend and today we're going to give you five good reasons to tune into UFC 175: Weidman vs. Machida.
Chris Weidman is The Man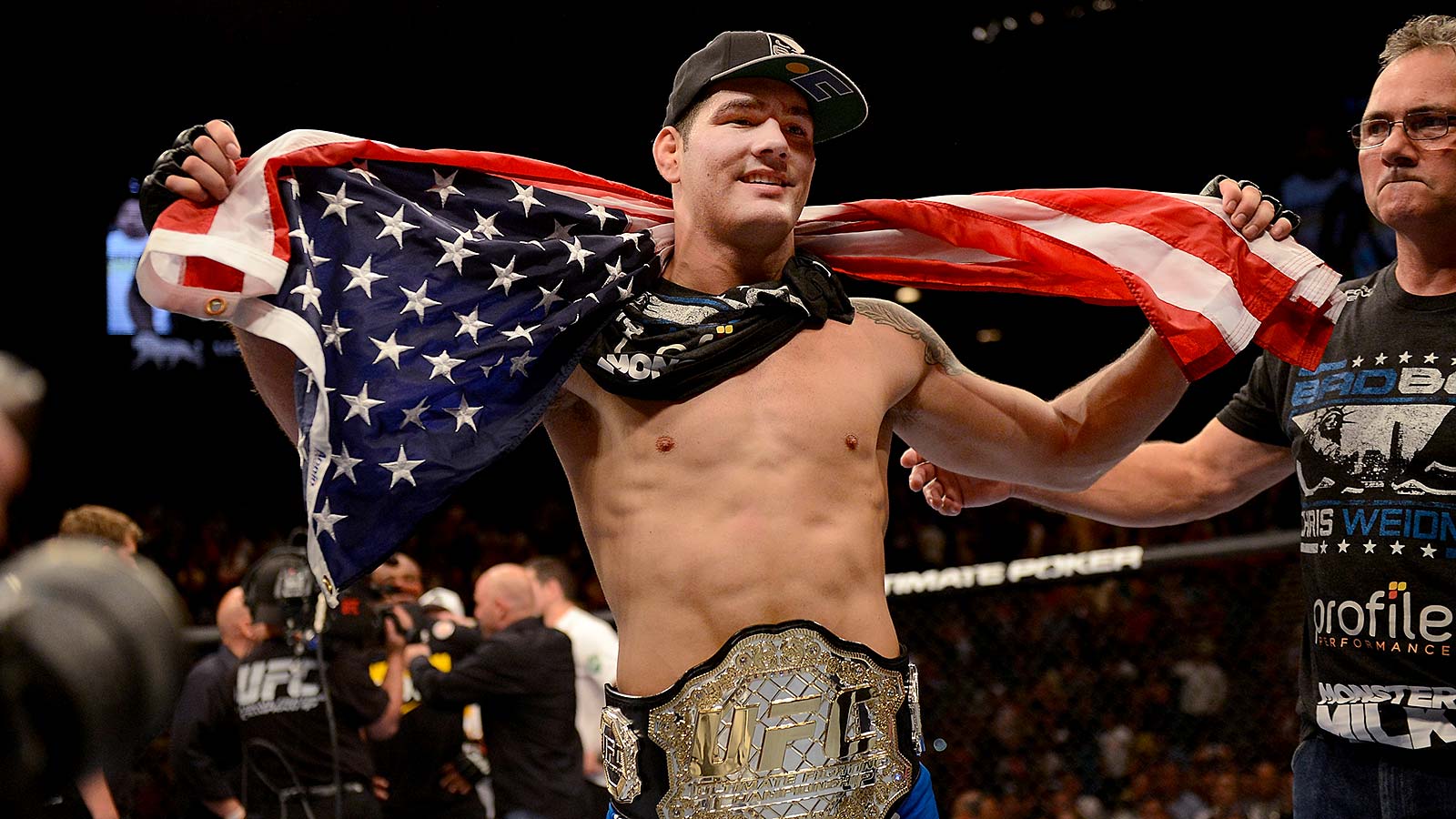 For seven years, Anderson Silva laid waste to anyone and everyone the UFC put in front of him. From former champions to fighters from higher weight classes, Silva's tear through the UFC was one of the most incredible runs that exceeds MMA — it was impressive by any standard in all of sports.
And Chris Weidman beat him. Twice.
"I think Chris Weidman is the man," UFC on FOX commentator Daniel Cormier said about the middleweight champion. "In order to be the man as 'The Nature Boy' (Ric Flair) says, wooo, you have to beat the man. And Chris Weidman did it twice. He was dominating him worse the second time."
How good is Chris Weidman? Well, Cormier believes he's already one of the best pound-for-pound fighters on the planet and should be in the same conversation as other champions already atop that list in the UFC.
"Not only at 185-pounds but I believe Chris Weidman is a tough out for anybody at 205-pounds. He's up there with (Jon) Jones and (Cain) Velasquez in my eyes," Cormier said.
Lyoto Machida is a Special Fighter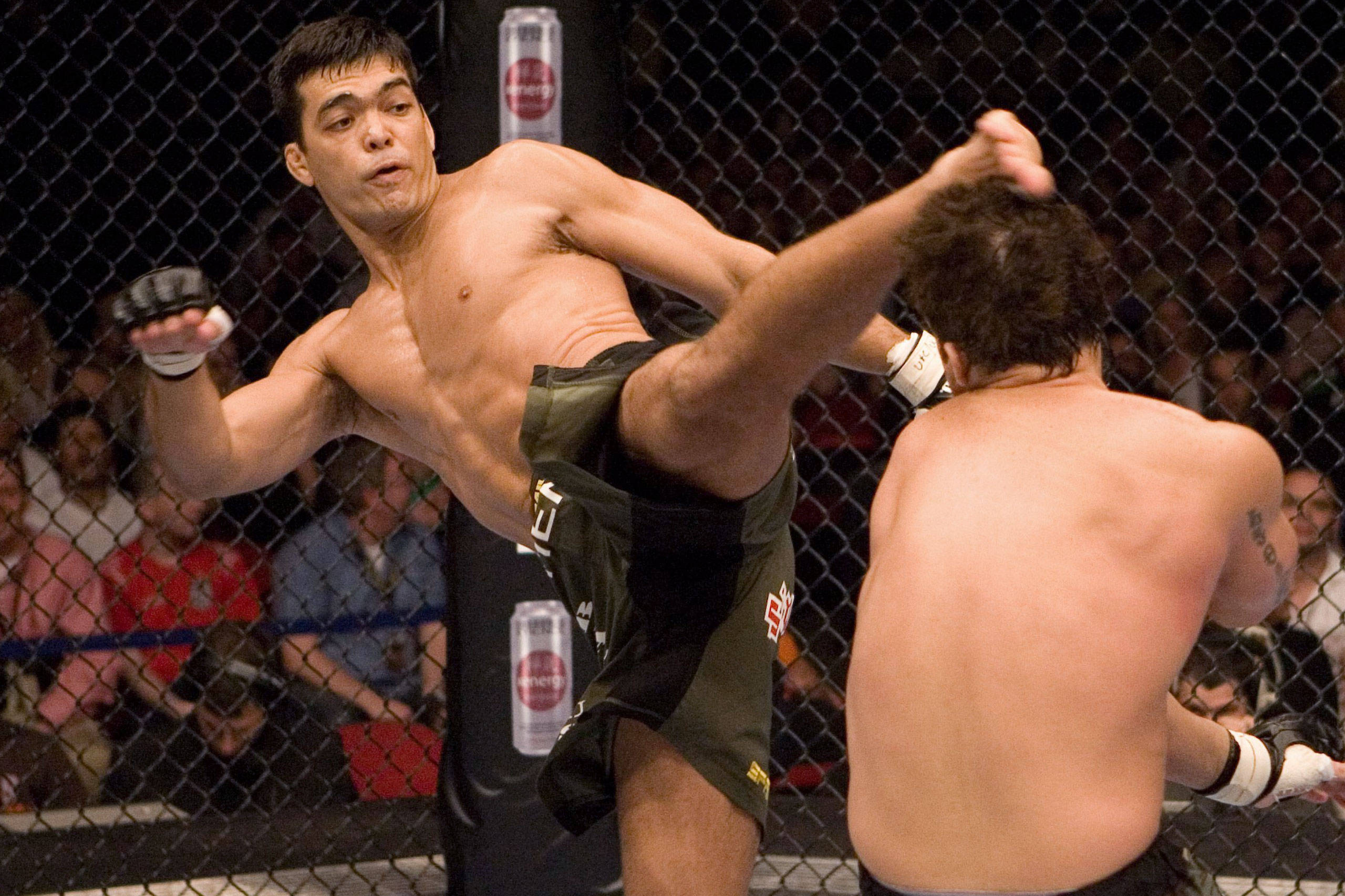 Anybody that grew up in the 80's remembers the classic film 'The Karate Kid' — most of us can still quote sections of that movie verbatim. Well, Lyoto Machida is the karate kid come to life as he's adapted his style of martial arts for the Octagon, and it's made him one of the most successful fighters over the last half-decade.
Machida's elusiveness and footwork while employing a karate style is something that never really seemed to work in MMA before he arrived. He was called a puzzle by UFC commentators over the years, and while he's tasted defeat on a few occasions, Machida is in the middle of a career renaissance as he now looks to terrorize the middleweight division.
"Lyoto was knocking out 205 pounders so what he's done at 185 shouldn't surprise anybody," Cormier said. "He's a special talent."
Can Machida's style frustrate and finish Weidman? Tuning in Saturday night is the only way to know for sure.
Alexis Davis Is a Grappler Like Ronda Rousey Has Never Faced Before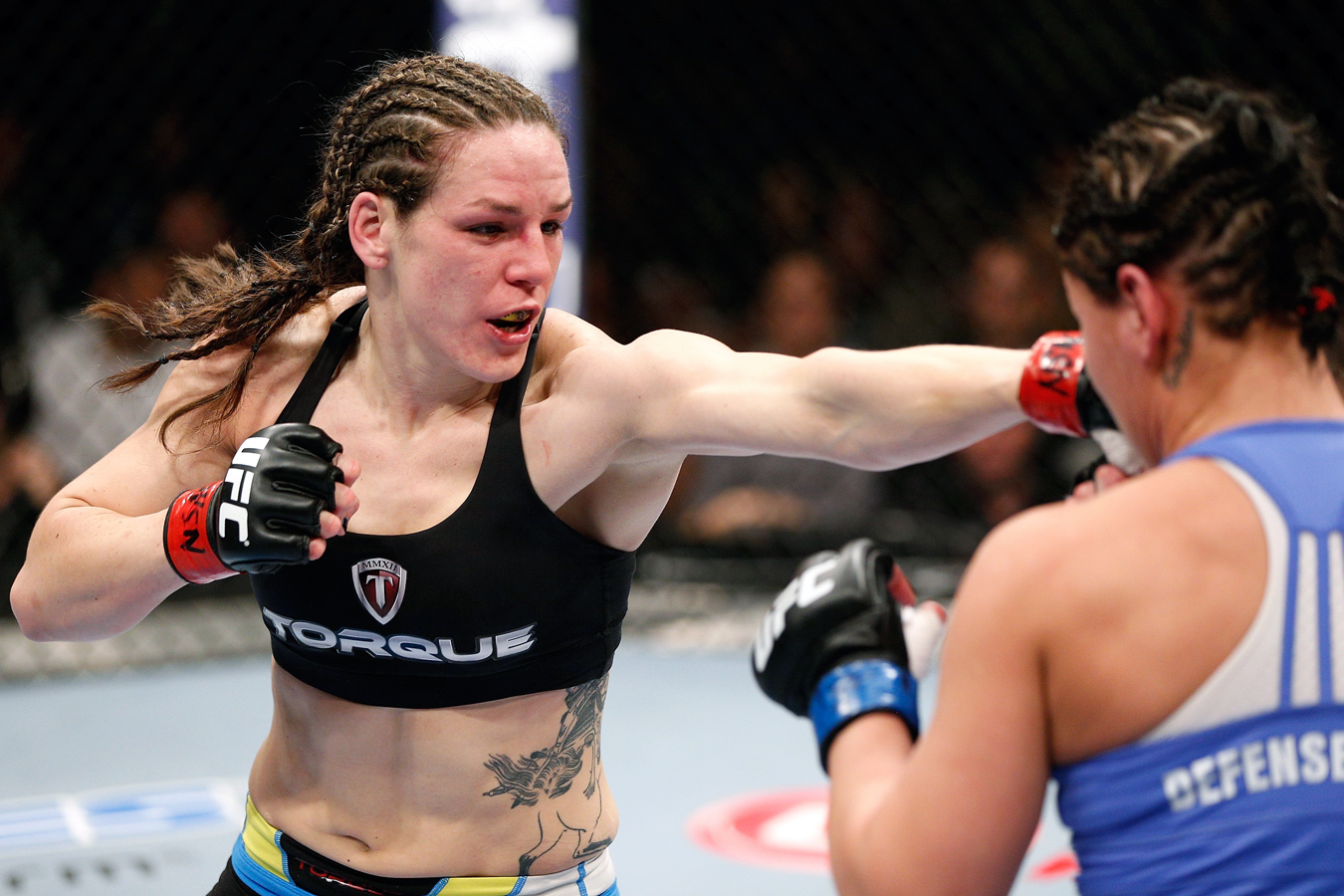 Ronda Rousey is a noted Judo practitioner, who has a bronze medal from the Olympics for her skills on the mat. She's developed an armbar that's finished every single opponent she's faced minus one. Rousey's ground skills have rarely been tested since she started doing MMA, but that all could change at UFC 175.
Canadian fighter Alexis Davis is a high-level grappler with a black belt in Brazilian Jiu-Jitsu. She's rolled in competition and survived grappling matches with the likes of Kyra Gracie, and Davis has no fear of testing her jiu-jitsu skills against anyone in the world. To prepare for Rousey, the former Strikeforce fighter took things to another level as she worked with the wrestlers at Team Alpha Male to get ready for the fight while also training with world class submission specialist Caio Terra.
"I think people need to understand that she's a very talented grappler," Cormier said about Davis. "Is she good enough to beat Ronda? I'm not sure anybody is right now. I thought Sara McMann was the girl, that was the fight where we'd see Ronda Rousey get tested. We didn't. She's getting better in overall skills and she finished Sara due to strikes. That's not something I expected to see her do this soon.
"Does Alexis Davis have the skills? I think she's as good as they come."
Stefan Struve Returns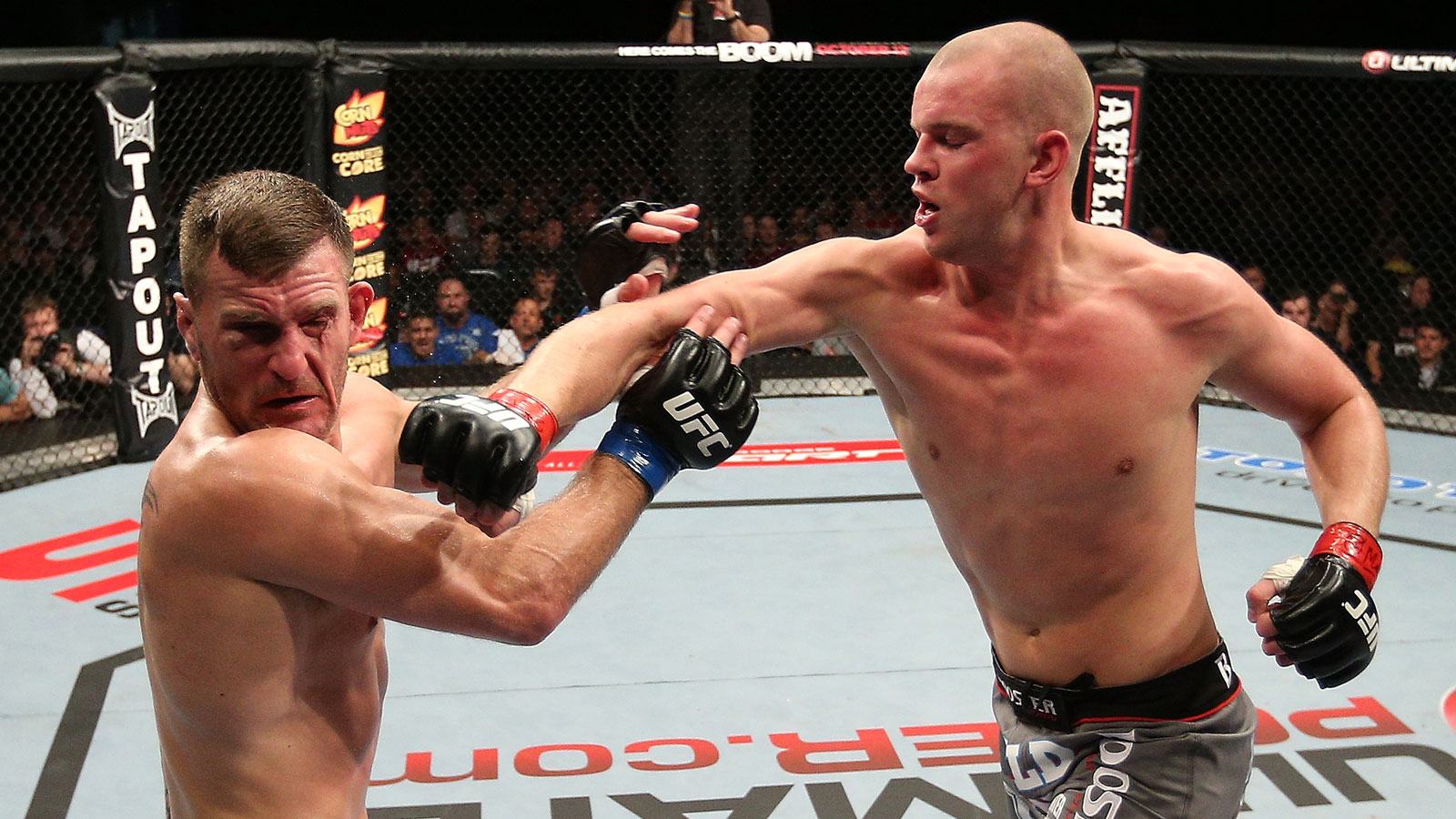 Following a 16-month layoff after he discovered he was afflicted with a congenital heart affliction, Stefan Struve returns to the Octagon to face Matt Mitrione.
Before he suffered his last loss to Mark Hunt and was forced out of the sport for over a year, Struve was on an incredible run with four wins in a row with none of them making it out of the second round. Struve was making a steady climb into the heart of the top 10 before he had to sit out due to his heart condition, but now that he's healthy and ready to return, it's good to have the 'Skyscraper' back.
Uriah Hall Because of This
No fighter can live on the hype behind one fight or one moment forever, but then again it is a chance to rewatch Uriah Hall decapitate Adam Cella from season 17 of The Ultimate Fighter. Of course it's not fair to expect that to happen every time Hall fights, but when he's on point, there's plenty of chance something like this could unfold.
Bonus Reason: Urijah Faber is on the Prelims!
The prelims on FOX Sports 1 airing directly before the pay-per-view are capped off by former WEC champion Urijah Faber as he takes on 'Bruce Leeroy' Alex Caceres in a pivotal matchup at 135 pounds.
Faber is coming off a loss in his last fight to former champion Renan Barao, but that key word 'former' is a big part of the reason why Cormier believes this is a brand new opportunity for one of the biggest stars in the UFC.
"This is a huge moment for Urijah. Because now the best thing that could have happened in the division for Urijah Faber happened — the belt got off Renan Barao," Cormier said. "Urijah now has new life in the 135-pound division because the belt is off of Barao."