2013's Fight of the Year: Jon Jones vs. Alexander Gustafsson
After a career built on domination, Jon Jones suddenly had a viable challenger, and it happened in real time on one fall night in Toronto, with little expectation of what was to come.
Sure, there was a curiosity about how Jones would respond to fighting a man with similar height and reach. But few understood just how good Alexander Gustafsson, who entered the night as a huge underdog, truly was.
The electricity didn'€™t take long to be generated. Just two minutes into the first round of the UFC 165 main event, Gustafsson shocked everyone by taking down Jones, who until that point, had a 100-percent career takedown defense rate. That sent a jolt through the Air Canada Centre that only intensified as the night went on.
As the minutes passed, it was clear that Gustafsson was not just a scrappy challenger, but a viable one, this in the fight that could give Jones a record sixth light-heavyweight title defense. Jones couldn'€™t take him down, and was struggling to corral Gustafsson due the Swede's footwork.
I'm very happy that I got to be a part of something special. The fight against Gus showed how much being a champion means to me.
After three rounds, Gustafsson was up on the scorecards, and for the first time, Jones was in danger of losing his title. But then in the fourth, he showed his championship character by wobbling Gustafsson with a spinning back elbow, and then he sealed it in the fifth by finally scoring his first takedown. But the result wasn'€™t completely clear until announcer Bruce Buffer read it, and while it led to some controversy, most were simply overwhelmed by the intensity and elite competition level on display for 25 minutes.
"It's a great fight that we had, some have said maybe one of the best ever in our sport. That's a very special fight to me (because) I broke the record on that fight,"€ Jones said. "I'm very happy that I got to be a part of something special. The fight against Gus showed how much being a champion means to me."
Gustafsson was heartbroken, unable to watch the replay until over a month later, but can earn another shot with a win in March. Knowing he had the best fight of 2013 was only a minor consolation.
"€œI'€™d feel much better if I had the belt around my waist,"€ he said, "€œbut I will have it soon enough."
HONORABLE MENTIONS: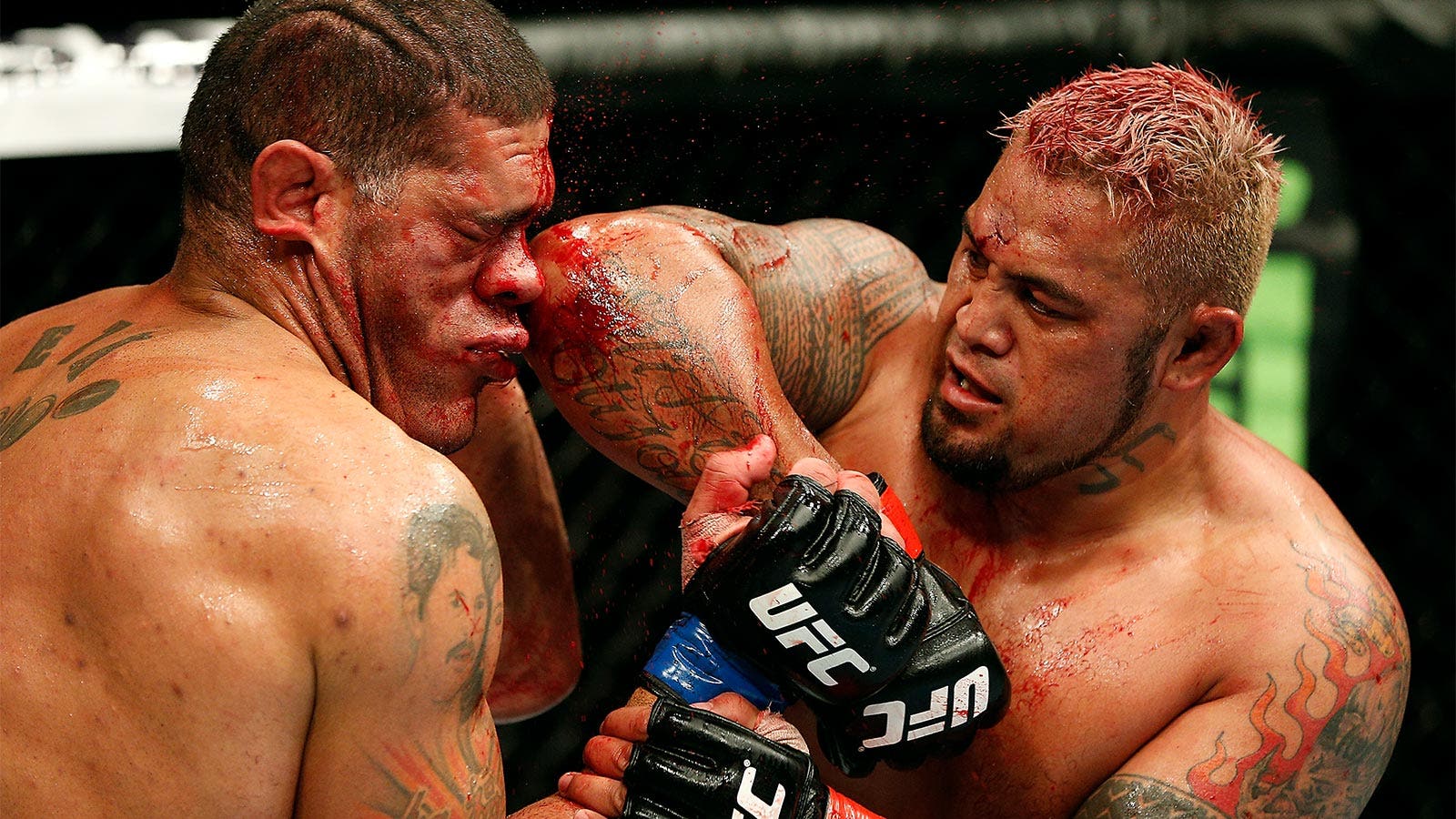 Mark Hunt vs. Antonio '€œBigfoot'€ Silva — UFC Fight Night, Dec. 7
A rollicking battle of big men set in the outback before a group of rabid Australians, Hunt and Silva seemed over and over to exhaust their tanks, only to find some hidden reserve of energy. How neither was knocked out at various points is a mystery for the ages. Silva'€™s failed drug test blemished it after the fact, but as it happened, the match was a rollercoaster ride of fun.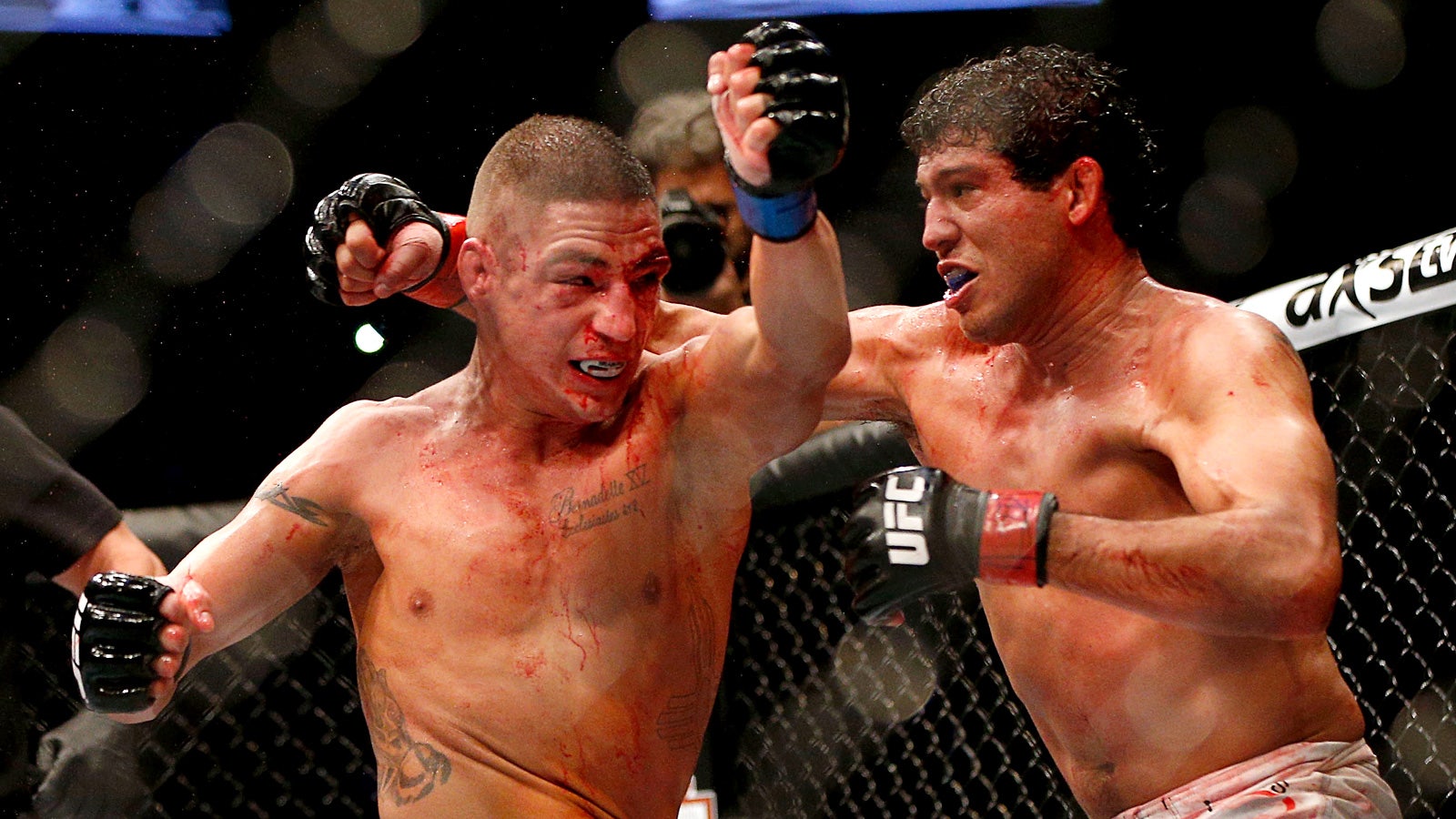 Gilbert Melendez vs. Diego Sanchez — UFC 166, Oct. 19
When the two were matched up, it was nearly a lock to produce a thriller, and it somehow exceeded expectations. While Melendez was the sharper of the two early, Sanchez just would not go away, leading into a third round filled with drama, tension and action.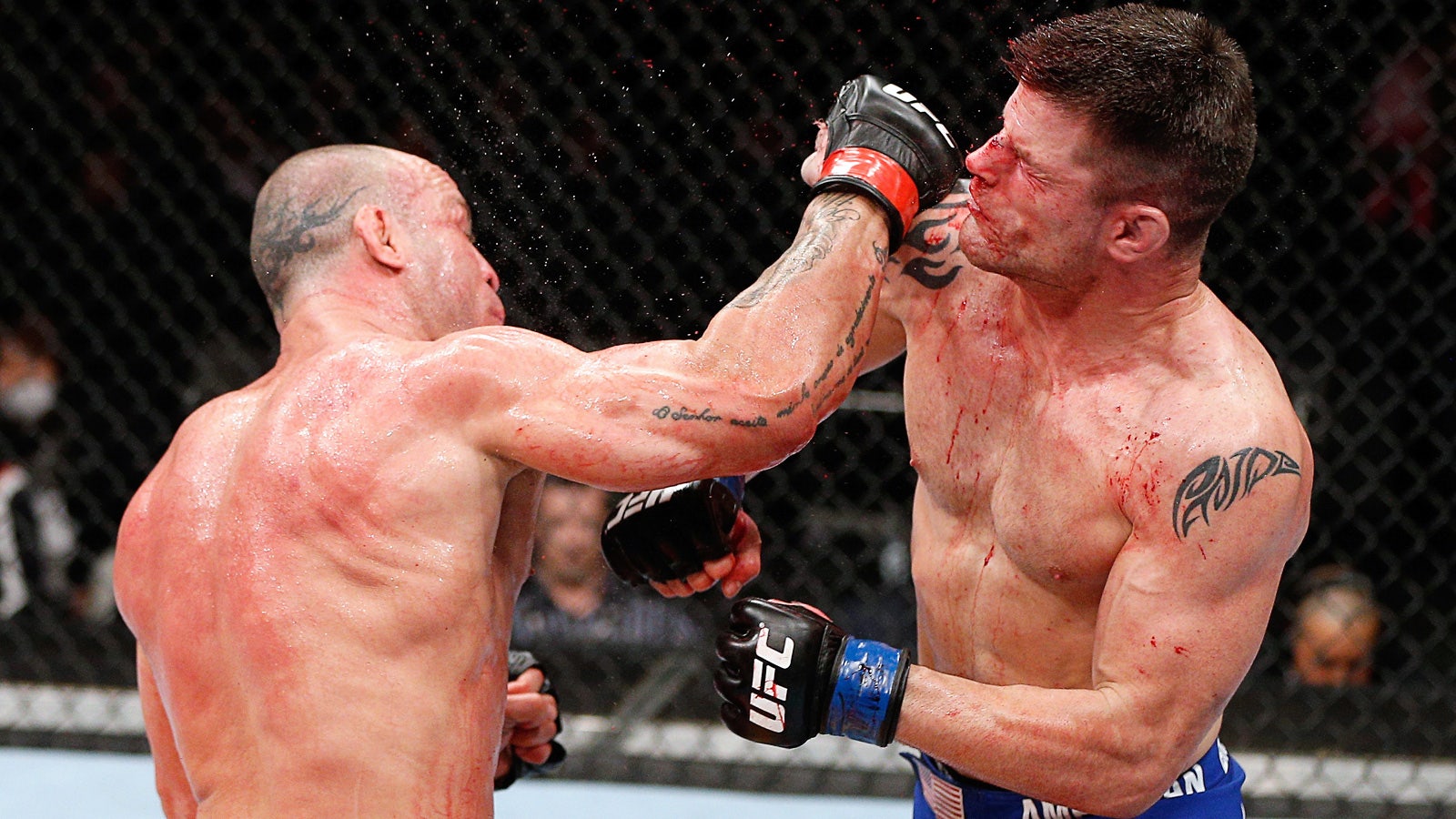 Brian Stann vs. Wanderlei Silva — UFC on FUEL 8, March 3
Beforehand, few believed that Silva could go in and win a firefight against the younger, seemingly more durable Stann, but the 'Axe Murderer'€ turned back the clock on a performance that reminded us of his PRIDE days, and Stann obliged him in a fight to the finish. Although Stann lost by second-round KO, it was somehow a fitting sendoff for a soldier.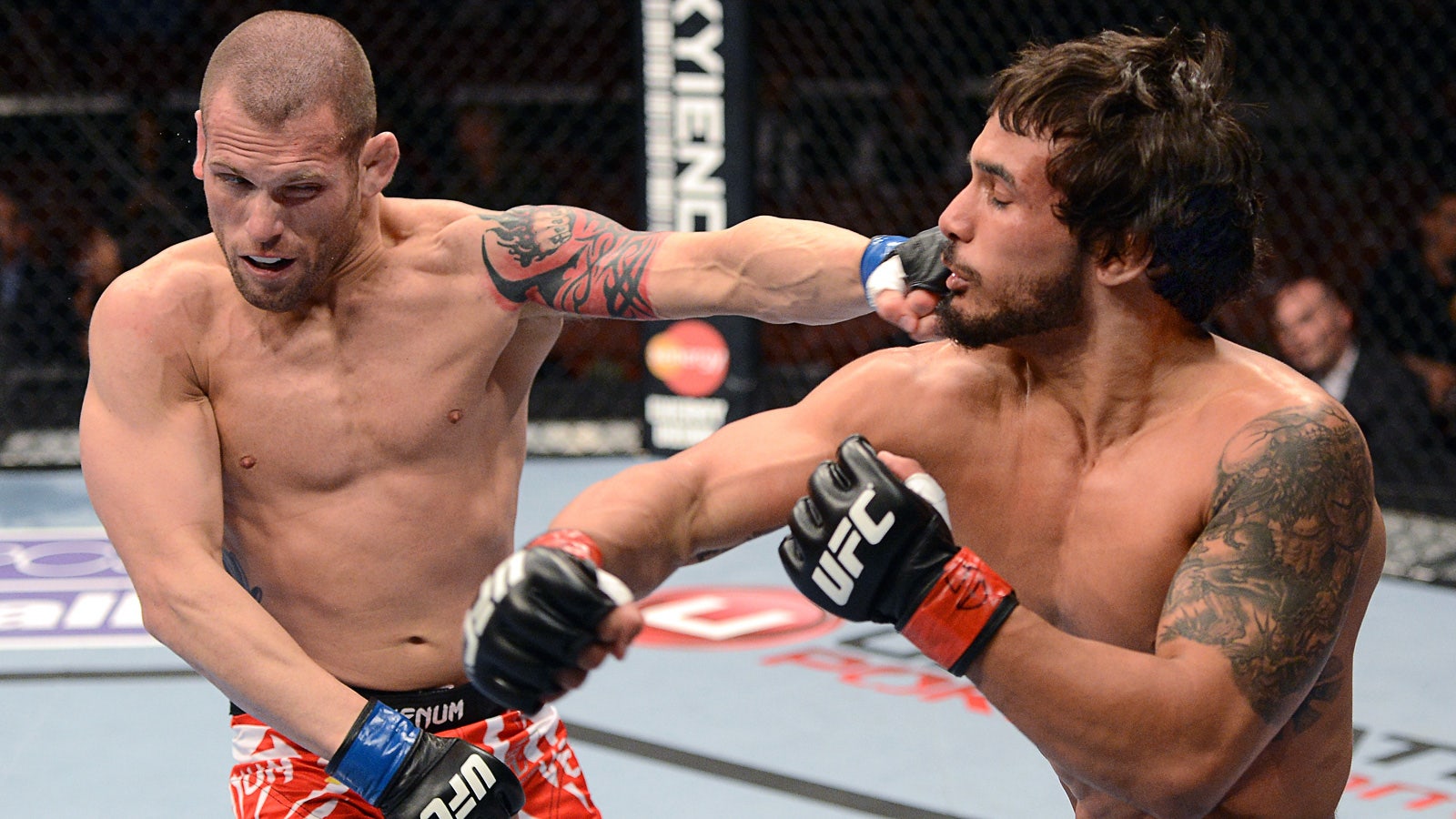 Matt Grice vs. Dennis Bermudez — UFC 157, Feb. 23
Short memories may have forgotten about this thriller that took place early in the year but Grice and Bermudez went 15 grueling minutes exchanging haymakers, knockdowns and enough momentum swings to require dramamine as a viewing aid.