Second serves: Transformation of Nadal-Federer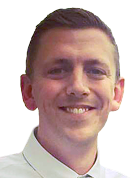 Roger Federer has lost five Grand Slam finals — always to Rafael Nadal, never like this.
The three French Open losses? It's OK, it's clay. The Wimbledon loss? Nadal was bound to get him eventually. But whatever slack we previously wanted to cut the great Swiss, there's none available for this defeat. The truth is out there in plain sight.
Shortly after midnight Monday morning, Melbourne time, Rafael Nadal became the greatest tennis player currently swinging a racket.
It wasn't the victory itself — a 7-5, 3-6, 7-6 (3), 3-6, 6-2 classic that wowed an Aussie crowd that had waited 20 years for a decent men's final — that makes Nadal the best. The quality of play was more or less equal from both players (Federer actually won more points in the match, 174-173). It was the way Federer lost it, unraveling into a tangled mess of physical errors and mental exhaustion. His fifth set was a jarring reminder of his humanity — filled with poor tennis, rushed decisions and outbursts of the kinds of emotions we're used to seeing his opponents display in the waning moments of another inevitable shortcoming.
That fifth set began with Federer challenging Nadal's first serve in the first game — a service winner down the middle that was proved good by the review. It was an omen of things to come. Federer continued to give points away in the set with sloppy errors. A backhand into the tape gave Nadal a break to go up 3-1. In the decisive game, a double fault gave Nadal a 0-30 lead, and — fittingly — it ended on a forehand error sent just past the baseline.
And when it was all said and done, Nadal collapsed to the court and then met Federer for a half-embrace at the net — a scene eerily reminiscent of the immediate moments after the conclusion of the '08 Wimbledon final. The big difference? Federer couldn't keep himself together this time.
At the customary post-match speech to the crowd, Federer broke into tears. ESPN2 camera shots cut to his girlfriend, Mirka Vavrinec, holding her hand over her mouth, stunned at the sight. More than just Federer's serve had been broken in this match, so had his resolve.
Federer knows he can beat everyone else on tour. He's starting to doubt he can ever beat Nadal again. How else to explain those tears?
"I didn't spend 4½ hours out there (not) believing it," Federer said after the match.
No great competitor would. But the full gravity of the situation wasn't apparent until that match point forehand sailed long and reality took hold.
Nadal was supposed to be tired in this match, a fact no commentator would let you forget. It had taken him 5 hours, 14 minutes to dispatch countryman Fernando Verdasco in the semifinals just two nights before — the longest match ever at the Australian Open. Federer had played his semifinal a night before that and thus had an extra night off.
Advantage: Roger. Right?
Not even close. Nadal — and the rest of us — discovered who he truly was in this match. Fatigue wasn't going to stop him. Nothing was going to stop him. You can't call him a clay-courter anymore. You can't brush off the Wimbledon win. He has won a Slam on all surfaces now, and all you can call him is the best.
One great champion ascended to new heights in the wee hours of a Melbourne morning. Another sunk to a strange new low. And that's the way it stands.
For right now, at least.
Hot and bothered
The wisdom of playing high-intensity tennis matches over a two-week span in a country known for having the most inviting conditions for the sun to kill a person is debatable, but it certainly wreaked havoc at the Aussie Open.
A rash of player retirements was most notable in two instances. Defending champion Novak Djokovic was forced to stop in his quarterfinal match against Andy Roddick, and Victoria Azarenka had eventual champion Serena Williams on the ropes before becoming woozy, stumbling around the court and ultimately relenting.
All week long we heard questions about the players' ability to handle the heat. Whether you buy into the "it's part of the game" theory or not, it's never a good thing to have a tennis match influenced by anything but the tennis. Sure, fitness is part of becoming a top player, but this was a heat wave that knocked out power throughout the country and forced on-camera talking heads to remove their sportcoats — the truest measure of a location's heat index.
That kind of weather should not have been messed with in a tournament where retractable roofs and air conditioning are available at the show courts.
You're so odd, Serena
Serena Williams' march to the Australian Open title — continuing her trend of winning there in odd-numbered years — was a microcosm of everything that's simultaneously compelling and confounding about her career.
She looked like the best player in the world in routing Elena Dementieva in the semis and Dinara Safina in the final, but it was no picnic to get there. Azarenka won the first set off her convincingly in the fourth round before wilting to an illness. Svetlana Kuznetsova also took the first set off Serena in the quarterfinals outside in hot temperatures. Then, the Rod Laver Arena roof closed and Serena seemed to get a second wind.
The younger Williams sister can be the greatest player and the most erratic all at the same time. She's back at No. 1 now, and a little consistency from her game would go a long way toward staying there.
The Associated Press contributed to this report.