Plum scores 32 as Washington stuns Maryland
Published
Mar. 21, 2016 11:19 p.m. ET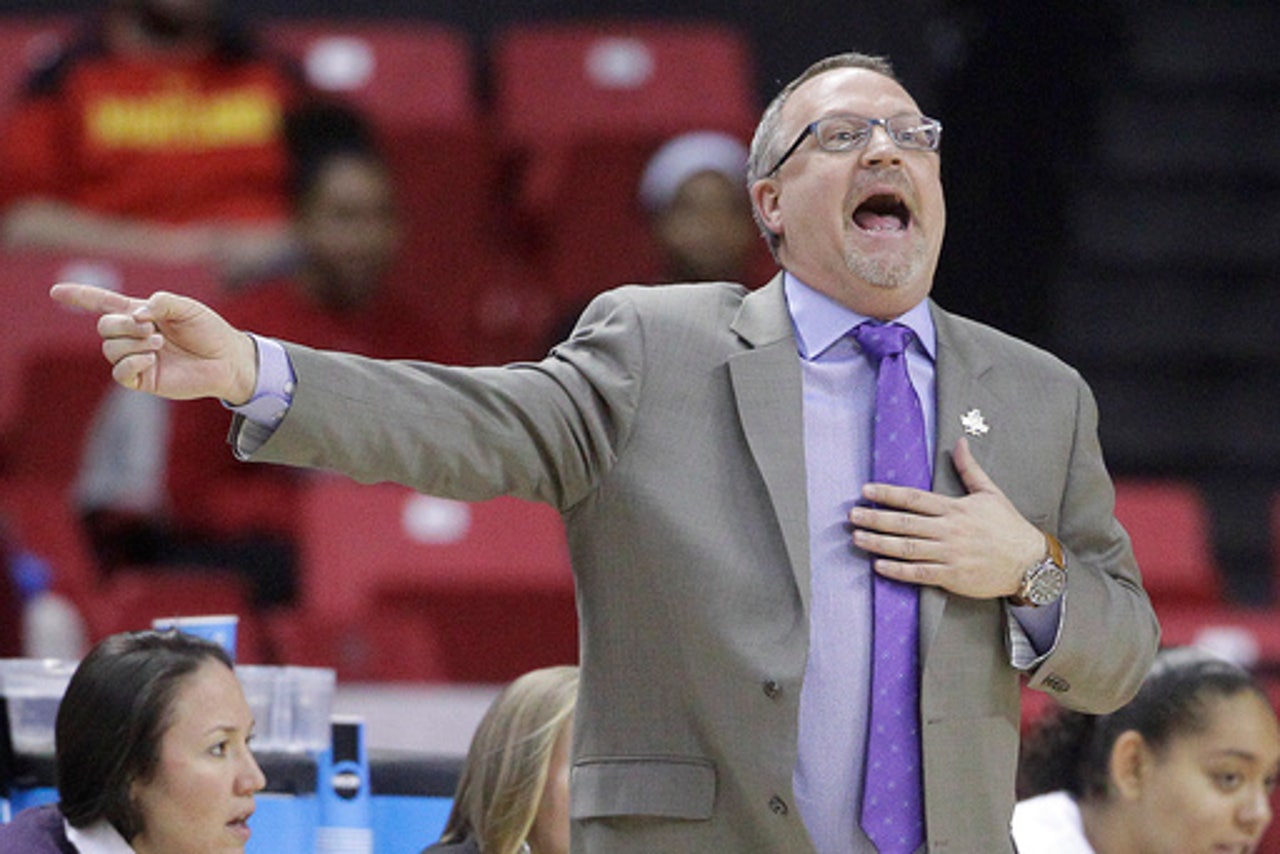 COLLEGE PARK, Md. (AP) Kelsey Plum scored 32 points, and Washington shocked second-seeded Maryland 74-65 Monday night to reach the Sweet 16 of the NCAA Tournament for the first time in 15 years.
Maryland (31-4) came in with a rich history of success in the postseason and a 10-game winning streak. The two-time Big Ten champions were also playing on their home floor.
None of that mattered to the seventh-seeded Huskies (24-10), who squeezed past Penn in the opening round for their first NCAA Tournament victory since 2006.
Washington led by eight points after the first quarter, gave the lead away by halftime but outscored Maryland 45-31 in the second half to eliminate a team looking for a fifth straight appearance in the Sweet 16 and, ultimately, its third successive trip to the Final Four.
The Huskies will next play on Friday in Lexington, Kentucky, against the winner of Monday night's game between Kentucky and Oklahoma.
Plum, the nation's third-leading scorer, went 8 for 24 from the floor and 13 of 14 at the foul line. Talia Walton chipped in with 20 points, including a huge basket from beyond the arc, and Chantel Osahor had 15 rebounds.
Shatori Walker-Kimbrough had 17 points and 11 rebounds for Maryland.
After a long 3-pointer by Plum as the shot clock expired put Washington in front 52-44 with 9 minutes left, an upset appeared to be a distinct possibility.
Maryland cut the gap to three points, but Osahor answered with a flat-footed 3-pointer, Plum sank two free throws and added a three-point play for a 60-49 lead.
Two straight 3-pointers by Walker-Kimbrough cut it to 60-55, but Walton drilled a 3-pointer with 1:25 remaining to short-circuit the comeback.
The last time Washington went to the Sweet 16 was in 2001. The program is currently in rebuilding mode under coach Mike Neighbors, who doesn't have a senior in his starting lineup.
After overcoming an early eight-point deficit to move in front at halftime, Maryland led 36-29 before the Huskies launched 16-2 run fueled by reserve Mathilde Gilling, who made three layups.
The Terrapins had three baskets and five turnovers in the third quarter while being outscored 20-8.
The Terrapins outscored Washington 23-10 in the second quarter to go up 34-29 at halftime.
Maryland opened the second period with an 8-0 run and closed it with seven straight points.
Plum had 11 points and Walton added 10 for the Huskies, who missed 11 of 14 shots from beyond the arc.
Maryland went 4 for 17 with five turnovers in the first quarter and trailed 19-11.
The Terrapins opened the game by applying pressure in the backcourt and focusing on Plum around the basket. But Maryland went cold after taking an 8-2 lead, missing 11 straight shots during a 13-0 run by Washington.
Plum had a hand in each of the Huskies' first seven baskets - three field goals and four assists.
TIP-INS
Washington: The Huskies improved to 3-0 versus Maryland. They also won in 1990 and 1993. ... Walton, the only other Washington player averaging in double figures, went 7 for 18 from the floor. ... Gilling left with an apparent left leg injury in the closing minutes.
Maryland: In her 14 years at Maryland, coach Brenda Frese is 30-11 in the NCAA Tournament (21-4 at home) and was seeking an eighth appearance in the Sweet 16. ... Several members of the Maryland men's team, just back from winning twice in Spokane, Washington, watched the game in seats behind the basket.
UP NEXT
Washington: Friday night in Lexington, Kentucky.
Maryland: Season over.
---