Houston Baptist Huskies
Houston Baptist Huskies
Column: Geno proves again winning is not a sometime thing
Published
Jan. 13, 2017 9:34 p.m. ET

Nobody wins all the time.
Geno Auriemma comes closer than just about anyone else, even if he gets only so much credit for it: nearly nine out of every 10 games UConn has played since he took over as coach at the start of the 1985 season are victories. Along the way, he's collected 11 NCAA championships, three Olympic golds, a spot in the Hall of Fame and so many record-book entries that the chapter on women's basketball looks like his resume.
He's likely to add another line Saturday, when the No. 1-ranked Huskies play at SMU with a chance to win their 91st game in a row and break a record they already own. It will draw in a considerably smaller audience this time than last. That says something about both Auriemma and the state of the sport.
The first time his program went 90 games without a loss - between 2008-10 - they wrested the Division I record of 88 straight from the UCLA men's basketball team and legend John Wooden. A women's college team going where no men had gone felt historic at the time. There was a national media swarm in tow and TV trucks clustered outside the last few stops.
This time, not so much.
Fans of the women's game hate seeing one of the most notable accomplishments in any sport fly so low under the radar. They argue - correctly - that if this were a men's team, say Kentucky, about to take the D-I record back from the UConn women, you'd need a stick to beat back the hype. Detractors, meanwhile, argue Auriemma faces only a handful of top-flight teams and rarely more than a dozen legitimate national title contenders every year. They liken it to him arm-wrestling with himself.
Auriemma, though, is tired of the comparisons. He didn't like them the first time around, even if he appreciated how it raised the sport's profile. This time, he sounds almost wistful about the lack of attention one minute - ''It was all the people coming out of the woodwork to complain we're not UCLA and you're not John Wooden'' - and eager to get out from under it in the next.
''Forget 91,'' Auriemma said, ''I had someone ask me before the game about 100 consecutive wins. I almost hope we don't get to that point so people will stop talking about it.''
One big difference this time is that no one - not even the seen-it-all, 62-year-old coach - saw it coming. Not after last season's team furnished the WNBA draft with its first three picks and this season's schedule opened with seven Top 25 opponents in the first dozen games.
The fact that the potential record-breaker is on the road is telling, too. What it says is that a 15-0 start was the furthest thing from Auriemma's mind when training camp opened.
''I don't know - there's something going on,'' he said after win No. 90 the other night in Hartford, just down the road from the Storrs campus. ''I don't know how long we can keep fooling them. But we are. So far, so good.''
The Huskies have four veterans who've been part of the program for all 90 wins, but no established star like Maya Moore or Breanna Stewart and a short bench. So the streak isn't the only thing people are overlooking. All the winning might be stealing the spotlight from what just might be Auriemma's best coaching job in a while.
The Huskies have been almost unbeatable for more than a quarter-century not just because they're better individually, or even because they're more disciplined as a unit - though both of these things are usually the case. That they're still hungrier, night in and night out, than every team they play is a testament to Auriemma's leadership.
Considering where the bar is set for every incoming UConn class, that's no small accomplishment. His players buy in because Auriemma sets the example and challenges them to match it.
Fresh off a gold medal in Rio last summer, he dropped in on San Antonio Spurs coach Greg Popovich to take in a few days of training camp perhaps pick up a few new tricks. He had no idea when - even if - he'd have a chance to put any of them into play.
Luck may favor the prepared. But it's that kind of devotion, at this stage of his career, that makes Auriemma almost unbeatable.
---
Jim Litke is a sports columnist for The Associated Press. Write to him at jlitke(at)ap.org and https://Twitter.com/JimLitke
---
---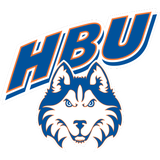 Get more from Houston Baptist Huskies
Follow your favorites to get information about games, news and more
---