Mississippi State Bulldogs
Mississippi State Bulldogs
McCowan powers No. 6 Mississippi St over SE Missouri 88-53
Published
Nov. 6, 2018 11:25 p.m. ET
STARKVILLE, Miss. (AP) — Teaira McCowan's first game of her senior season was one that filled the box score, including 24 points, 17 rebounds and a career-high seven blocked shots.
But there was also that air ball and a couple ugly line drives at the free throw line. The shots were still sticking in her head even after No. 6 Mississippi State easily beat Southeast Missouri 88-53 in Tuesday night's season opener.
"I'm going to work on those," McCowan said. "Tonight."
It was one of the few things the Bulldogs could complain about after a solid debut. McCowan, a 6-foot-7 returning All-American who is one of the nation's best post players, had her first double-double of the year by early in the second quarter. She had 29 double-doubles last season, which set a Southeastern Conference record.
She shot 7 of 11 from the field and made 10 of 15 free throws.
Jazzmun Holmes and Chloe Bibby both scored 11 points for the Bulldogs. Jordan Danberry added 10. The Bulldogs had a 54-26 rebounding advantage.
Southeast Missouri was led by Tesia Thompson, who scored 19 points. Taelour Pruitt added 15. The Redhawks shot 32.1 percent (17 of 53) from the field and had 20 turnovers. Even so, it was a competitive game through a big chunk of the first half.
"I thought they had a competitive spirit about them that I appreciate and we are trying to teach and grow in our program," Southeast Missouri coach Rekha Patterson said.
Mississippi State broke the game open with a 26-13 second quarter and took a 45-25 lead into halftime. The Bulldogs also scored 26 points in the third quarter before slowing down in the fourth.
"Back-to-back quarters with 26 points was good, you're doing some things really well," Schaefer said. "I thought our transition was great, we had 16 fast break points."
A DIFFERENT LOOK
Mississippi State's offense has a different look this season after losing last year's group of shooters that included Victoria Vivians, Blair Schaefer, Roshunda Johnson and Morgan William.
The Bulldogs probably won't be as good from 3-point range this season, but they do have a lot of speed, and Vic Schaefer said easy transition baskets will be crucial.
McCowan does most of her scoring on the low block, but doesn't mind when Mississippi State pushes the pace.
"I get the rebound and kick it up the court," McCowan said. "By the time I get to halfcourt, they've already laid the ball in so I just get back on defense."
MSU DEBUTS
Freshman Myah Taylor scored seven points and had six assists. She'll split time at point guard with Holmes this season. ... Another freshman Xaria Wiggins had four points and three steals.
BIG PICTURE
Southeast Missouri: The Redhawks stayed competitive for much of the first quarter, but were clearly overmatched, especially in the paint. All things considered, it wasn't a bad outing for a team that's predicted to finish fifth in the Ohio Valley Conference this season.
Mississippi State: The Bulldogs weren't very crisp, but didn't have much trouble pulling out the victory. As expected, Mississippi State is very good in the post and at point guard. The Bulldogs are still looking for more outside shooting threats beyond Bibby, who hit three out of the team's five 3-pointers.
UP NEXT
Southeast Missouri travels to Bradley on Saturday.
Mississippi State goes on the road to face Virginia on Friday.
---
---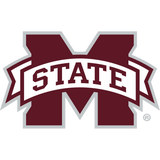 Get more from Mississippi State Bulldogs
Follow your favorites to get information about games, news and more
---