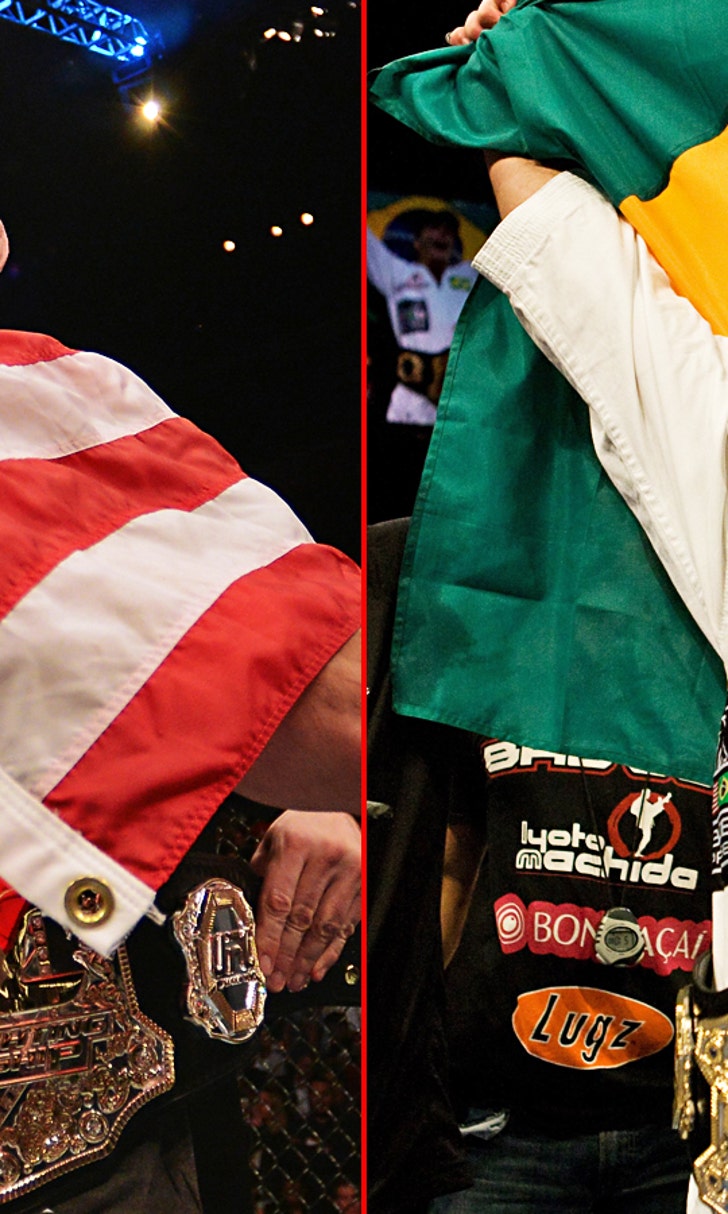 Vitor Belfort out; Lyoto Machida faces Chris Weidman in main event at UFC 173
BY Damon Martin • February 28, 2014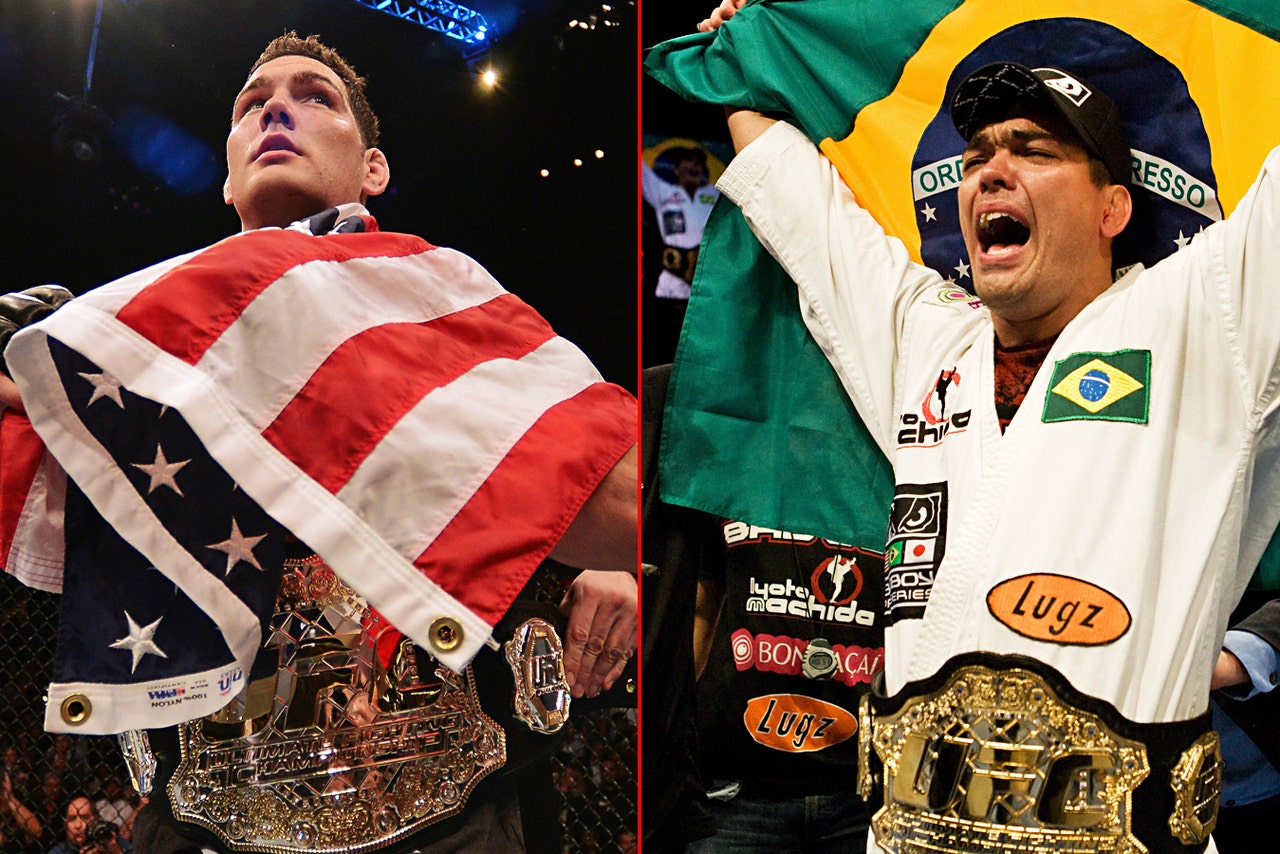 Following the historic announcement on Thursday that the Nevada State Athletic Commission has decided to ban testosterone replacement therapy (TRT) as well as remove any previously approved exemptions for athletes already using the treatment, the UFC has decided to make a monumental change to their upcoming fight card in May.
UFC officials announced on "FOX Sports Live" late Thursday night that Vitor Belfort will no longer fight at UFC 173 following the ruling on TRT and in his place the promotion will now pit Lyoto Machida against Chris Weidman in the main event with the middleweight title up for grabs.
Belfort has been a known user of TRT for the past few years, but it also landed him in the crosshairs of a lot of scrutiny because in 2006 he tested positive for steroids following his bout against Dan Henderson while under the PRIDE Fighting Championships banner in Las Vegas. Performance enhancing drug abuse can cause low testosterone in men so his use of TRT has caused quite a controversy ever since it was revealed that he was using the treatment.
Belfort had planned on applying for an exemption for his upcoming fight at UFC 173, but now with the commission handing down a complete ban on TRT the promotion has opted to remove him from the main event all together.
Because of the new rules handed down on Thursday, Belfort opted to drop out of the fight to allow himself time to come off his TRT treatments and prepare for a bout at a later date.
"The Nevada State Athletic Commission recently altered its policy and no longer will permit testosterone use exemptions, and will not permit a TRT program," Belfort said in a statement. "As other jurisdictions may follow suit, I am going to drop my TRT program and compete in MMA without it.
"Given the time constraints involved between now and my proposed next bout in May, I have determined not to apply for a license to fight in Nevada at this time."
Machida now steps into the main event at UFC 173 following two impressive performances since dropping down to the middleweight division last year. The former light heavyweight champion knocked out Mark Munoz in his 185-pound debut before winning a unanimous decision over former Strikeforce champ Gegard Mousasi earlier in February.
Ironically enough, Machida is also a training partner and good friend of former champion Anderson Silva -- the man Weidman beat to capture the belt in July 2013.
"I'm really excited for this opportunity to fight UFC middleweight champion Chris Weidman," Machida said. "I'm going to train hard and be prepared for this fight."
Weidman has been outspoken in his support of an outright ban on TRT, and now because of the change in Nevada it will also result in him getting a new opponent for UFC 173.
"Machida is a dangerous fighter and he knows what it takes to become champion," Weidman said.  "He's been on my radar since he drop to 185 pounds so I'm looking forward to defending my title against him at UFC 173 in May."
The UFC middleweight champion enters the fight with an undefeated record while looking for his second title defense since winning the belt last year. 
UFC 173: Weidman vs. Machida will go down May 24 from the MGM Grand Garden Arena in Las Vegas.  
---
---