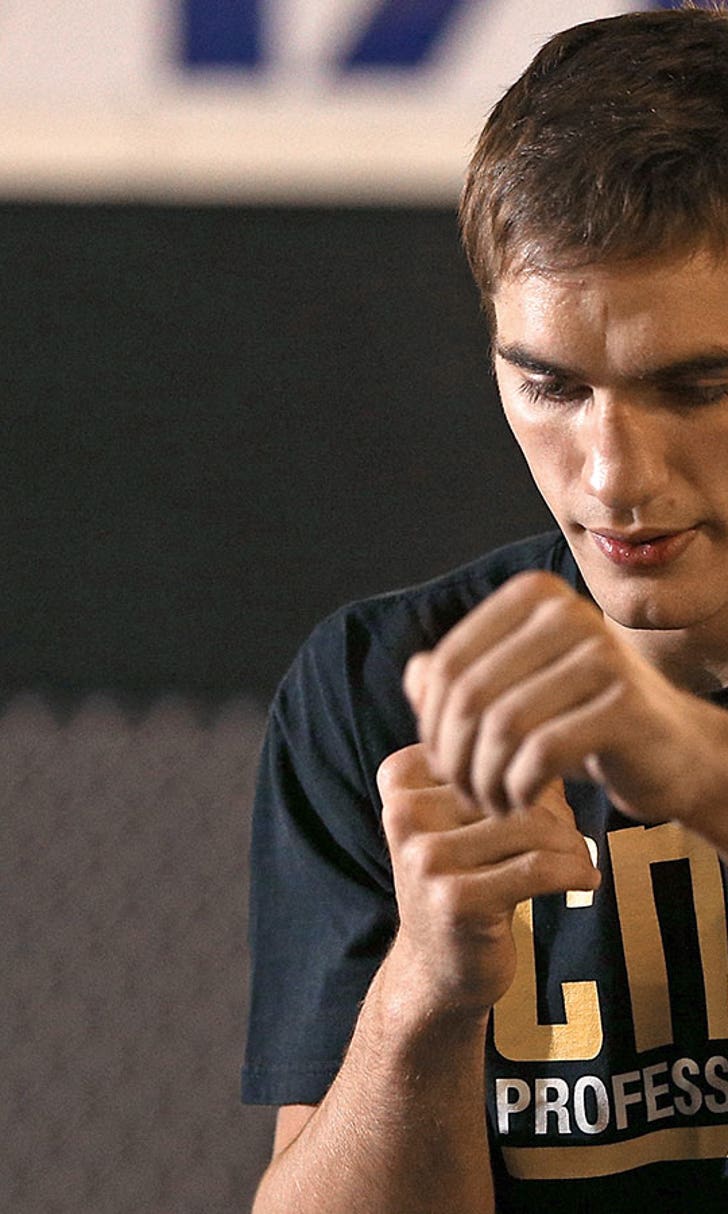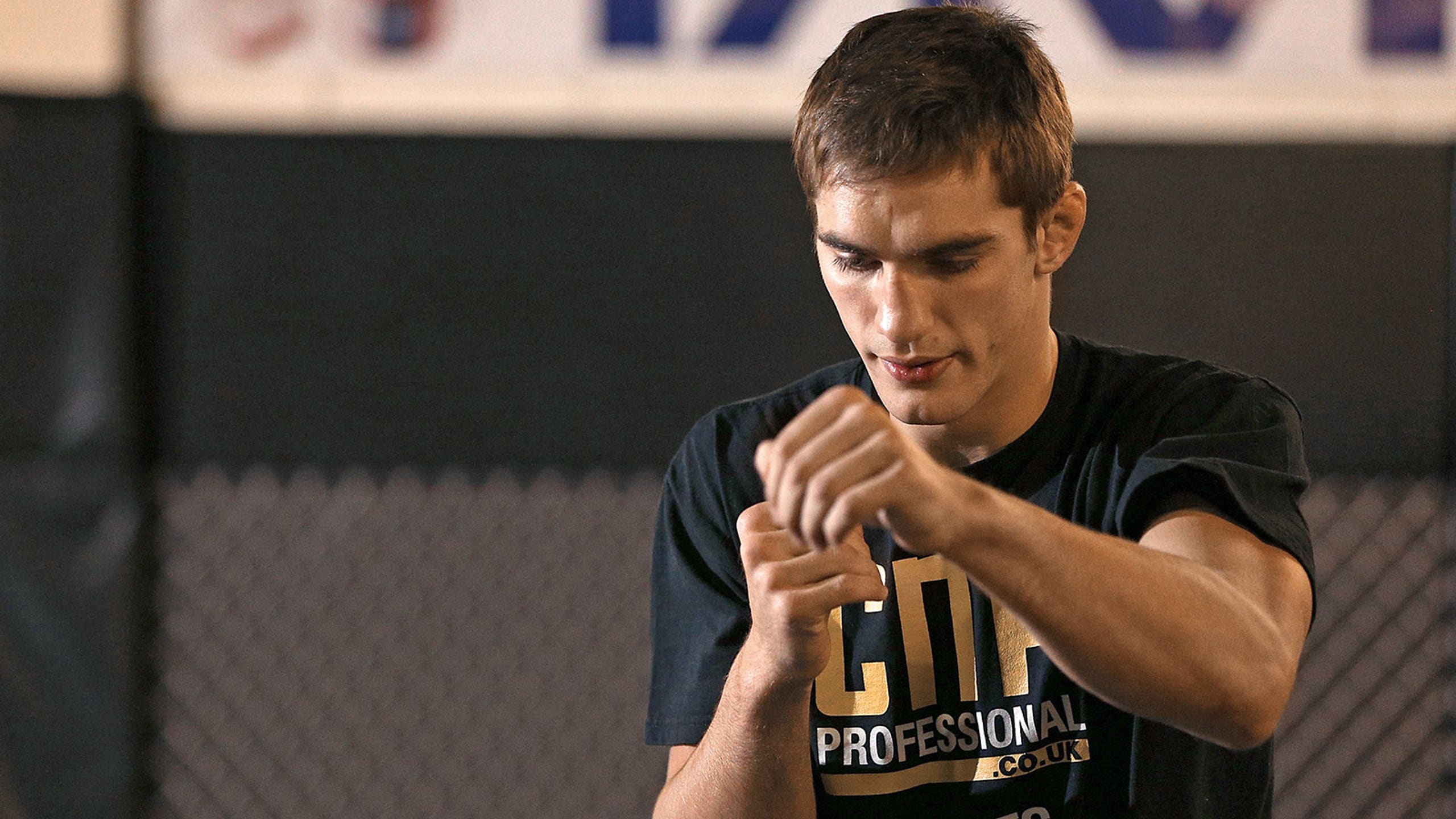 UFC's John Hathaway battling back from debilitating Crohn's disease
BY foxsports • February 27, 2014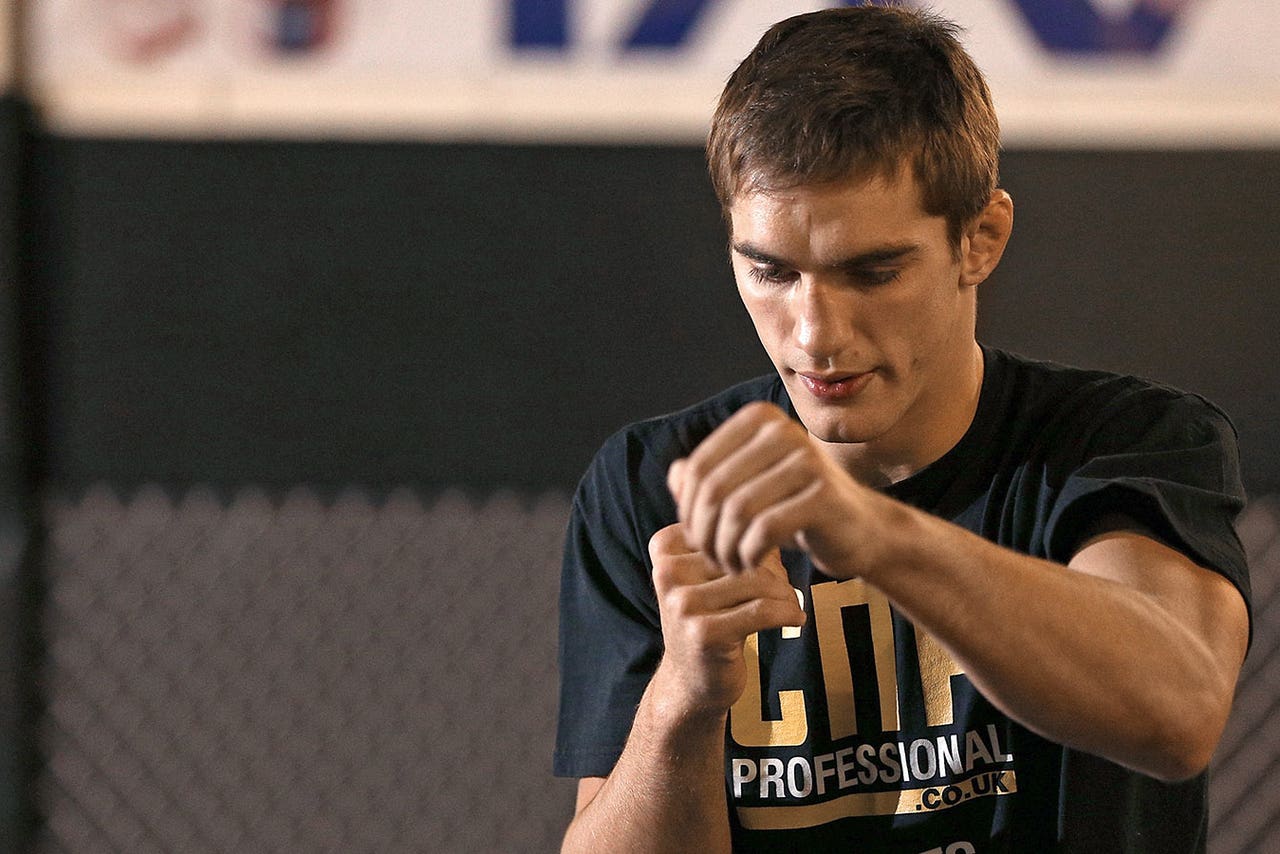 John Hathaway has seen some dark days. He would have gladly have taken the pain of a punch to the face rather than what he was going through.
For the past four years, Hathaway has struggled with Crohn's disease, an inflammation of the gastrointestinal system that can cause intense abdominal pain, vomiting, diarrhea and weight loss. The debilitating affliction, which came out of nowhere, has forced him to fight just three times since 2010. The last time Hathaway fought in the UFC was September 2012.
Crohn's comes and goes in episodes. There were times he felt fine and times he was completely miserable. Hathaway lost a ton of weight and at one point he was advised to just quit MMA altogether.
"A lot of doctors were very doom and gloom," Hathaway told FOX Sports. "They said maybe you should change your sport."
Hathaway never wavered, though. And now it seems like he's found the light on the horizon. Hathaway is in remission and was able to get through this training camp Crohn's free.
On Saturday, the England native will headline UFC Fight Night against Dong Hyun Kim in Macau. Hathaway (17-1) has won three in a row and has just one career loss -- which came after he suffered a Crohn's episode -- but few remember just how good he is because he hasn't fought.
"It sucks," Hathaway said. "I want to compete in this sport. I want to get to the top. I needed to get it under control."
It just isn't that easy, though. Hathaway, 26, has adjusted his diet and is taking medication to treat Crohn's, but there's no cure. Patients could have a flare-up at any time and there's really no telling when it could happen, according to Dr. Robert Klapper, an orthopedic surgeon at Cedars-Sinai in Los Angeles and the UFC Tonight sports medicine expert.
"They have episodes," Klapper said. "They'll go threw painful stomach cramps, diarrhea and whatnot. It's miserable. They'll go into remission for no apparent reason and then it'll come back again."
Surgery isn't necessarily helpful either, Klapper said. Alternative treatments like manipulating the diet, bowel cleansing and acupuncture can help keep it in check. Crohn's disease occurs when the immune system can't handle the body's natural bacterias in the gastrointestinal system.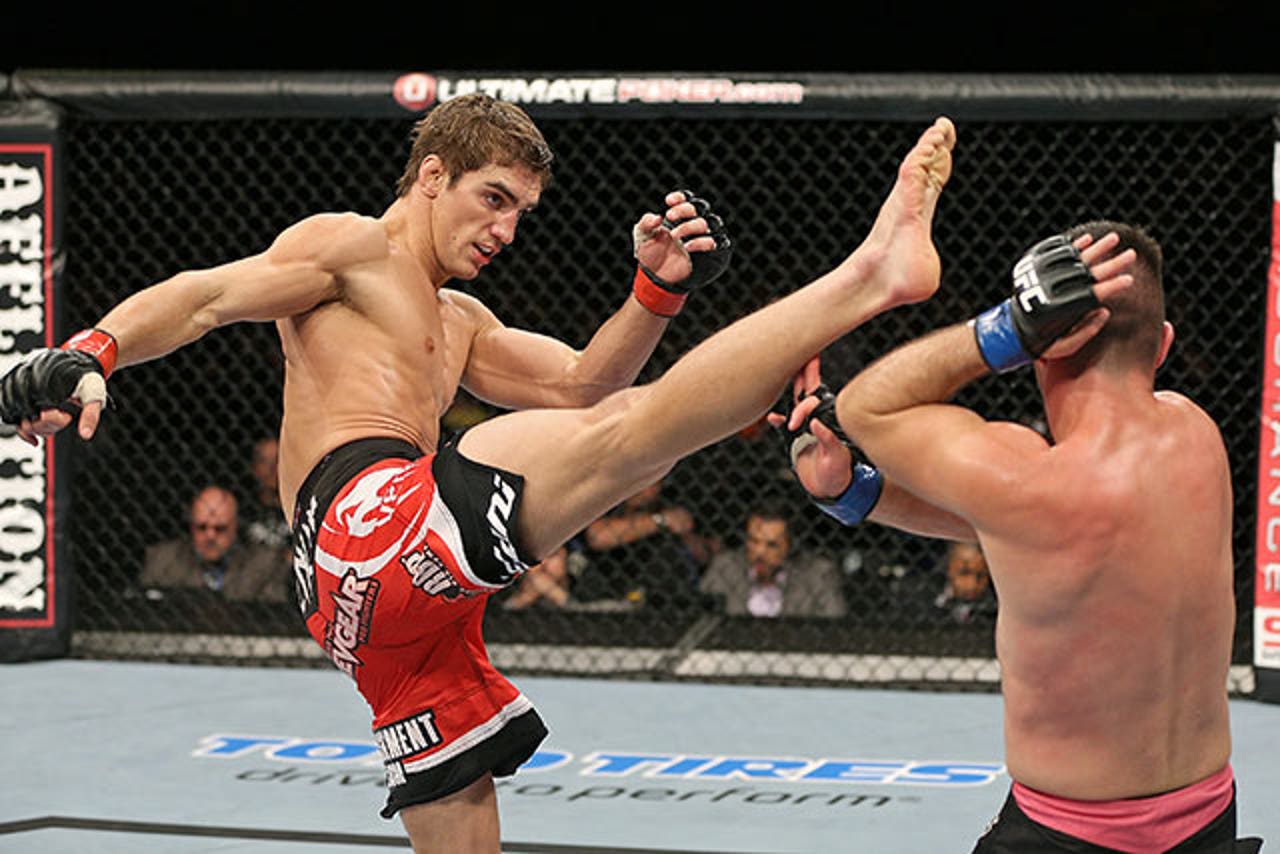 Hathaway (left) beat John Maguire by decision in his last UFC fight.
"It's a failure of your body to fight a simple thing," Klapper explained.
Hathaway said he lost a bunch of muscle mass and he wasn't able to train properly with Crohn's. He couldn't eat right, so working out correctly was out of the question, too. Plus, he was tired and fatigued all the time.
"It definitely wipes you out completely," he said.
The first time he had an episode was before his fight with Mike Pyle in October 2010 in London. It was his first career loss. Since then, he has gone 3-0 with wins over Kris McCray, Pascal Krauss and John Maguire. He pulled out of a fight with Erick Silva last June due to Crohn's and he's been on the shelf since.
Hathaway, who has a win over Diego Sanchez on his resume, understands how big this opportunity is for him against Kim, the 11th-ranked welterweight contender in the UFC. He knows a win can put him back on the title path. Hathaway is still young enough to be a prospect, but he gets that his time is right now.
"It's massive for me," he said. "I have a lot to prove."
Big and strong with good wrestling, Hathaway will be going up against a similar fighter in Kim, who is known for his suffocating grappling. Kim is a nightmare matchup for anyone, but Hathaway is embracing the challenge.
He's fighting a contender and -- most importantly -- he's actually fighting in the first place. Hathaway hasn't knocked out Crohn's yet, but he's definitely winning a decision at the moment.
"There's always some doubt in it," he said of the disease returning. "You just put it out of your head. You just train as hard as you can. Only you know what you have in the end."
---
---