Ultimate Fighting Championship
Ultimate Fighting Championship
UFC on FX: Johnson vs. McCall recaps
Published
Jun. 8, 2012 1:00 a.m. ET

MAIN CARD BOUTS
UFC flyweight title eliminator
Demetrious Johnson vs. Ian McCall
Round 1
Inside leg kick from Mighty Mouse. McCall is stalking Johnson and gets spun around the fence. There's an "Uncle Creepy" chant that breaks out as he gets dragged to the mat. Mcall rains down punches on the back of Johnson and moves back to his feet. "Uncle Creepy" drops his hands and as Johnson comes in, he tags him with two shots. Uncle Creepy is dropped with a right, but is able to scramble back to his feet. McCall gets Johnson on the run again. Good exchange by McCall and Johnson, as Johnson goes for a takedown, but McCall rolls through and they are both back on their feet and smiling. Body kick from Johnson to end the round.
10-9 Johnson
Round 2
McCall gets an early takedown on Johnson, but Mighty Mouse gets back to his feet right away. McCall hits a punch that staggers Johnson, but the ensuing flying knee misses. Good combination to the body from McCall as Johnson comes in for the clinch. Leg kicks from each fighter. Johnson eats a big groin kick that leads to a stoppage. Big takedown by McCall on the restart and he begins to work for Mighty Mouse's back, getting him with a big suplex. Johnson comes forward and presses the action, putting McCall against the cage. Spinning back elbow against the fence by McCall. McCall controls Johnson aginst the fence momentarily. Body shot from Johnson. Head kick from McCall is blocked, but he follows with a body shot. The round ends with the two clinched against the fence after a missed flying knee by McCall
10-9 McCall
Round 3
Johnson initiates an early clinch and is able to land a few strikes from the position. McCall has another head kick blocked and shoots for a takedown, but ends up pinning Johnson against the fence. Johnson is able to reverse and takes him to the mat, and when McCall gets back to his feet, the both miss on big shots. McCall gets a big shot and trip takedown at the midway point. Jumping knee against the fence for Uncle Creepy. Johnson is working the body with punches with two minutes to go. McCall Presses Johnson against the fence and they separate. Both fighters begin to pour it on with one minute to go and Johnson nails a good combination with 45 seconds to go. Johnson tries for one last takedown to end the fight.
10-9 Johnson and 29-28 for Johnson
Winner: Demetrious Johnson by unanimous decision (29-28, 30-27, 29-28)
---
Erick Silva vs Charlie Brenneman
Round 1
Brenneman goes for an early takedown and eats some shots from Silva as a punishment. Brenneman walks through a spinning backfist and takes Silva to the mat. Great grappling exchange in which Silva tries to take Brenneman's ankle and he retaliates with several punches. After a stalemate against the fence, the referee restarts them in the center of the cage. Brenneman once again gets a sweet power double, but Silva is able to get back to his feet this time. With Silva against the cage, Brenneman levels punches. After the referee separates them again, Brenneman eats two big kicks to the body. Silva sweeps him to the mat, takes his back, locks in a rear naked choke and Brenneman is forced to tap. That was pretty good from the young Silva.
Winner: Erick Silva by submission (Round 1, rear naked choke, 4:33)
---
Mike Pyle vs Josh Neer
Round 1
Leg kick from Pyle to start. Neer is coming in hard early on, looking to connect. Body shot from Pyle, who gets a takedown on the very next exchange. Good grappling exchange on the mat that sees Pyle maintaining control for the first two minutes of the bout. Long punches from half guard and Neer is able to fight his way back to his feet. Neer sees Pyle stumble across the cage and attacks with body shots. Just as we hear the clap to indicate that there are 10 seconds, Mike Pyle pulls out a big right hand that drops Neer unconscious.
Winner: Mike Pyle by knockout (Round 1, punches, 4:56)
 
Eddie Wineland vs Scott Jorgensen
Round 1
Wineland stalks across the cage like a frenetic hummingbird. Jorgensen looks focused in the meantime and ready to counter what Wineland has to offer. Jorgensen goes in for a takedown but Wineland fights it off. Big right from Wineland catches Jorgensen. Big left from Jorgensen. Wineland and Jorgensen are both doing a great job of cutting off the Octagon and getting good shots. As I write that, Wineland tags and drops Jorgensen, who tries for the takedown. Wineland controls on the mat until he's back up. Jorgensen is really eating punches back on his feet and if he's not hurt, I'd be shocked.
10-9 Wineland
Round 2
Early on, Jorgensen is coming forward again and working a cut that he opens on Wineland's face. Jorgensen and Wineland are earning the respect of the fans with this spirited bout. Wineland is covered in blood now, but refuses to be intimidated by the injury. It seems to have made him more aggressive. Big jab connects for Jorgensen. Wineland is counter punching like a champ now. Jorgensen goes for a takedown, but it's blocked by Wineland. Big right hand out of a combination rocks Scott Jorgensen and he drops to the mat. Two long punches later and the bout is stopped.
Winner: Eddie Wineland by TKO (Round 2, punches, 4:10)
---
PRELIMINARY BOUTS
Mike Pierce vs Carlos Eduardo Rocha
Round 1
Rocha is returning from elbow surgery, but looks crisp so far in answering Pierce's "any Brazilians" challenge. Pierce is controlling Rocha against the fence now and both fighters are landing knees to the body. Rocha pulls guard, but Pierce is able to stay on his feet. Head kick from each fighter misses in succession. Pierce presses Rocha forward to the cage for a takedown. Big elbow in the clinch from Pierce. Takedown by Mike Pierce, who is able to get back to his feet right away.
10-9 Pierce
Round 2
Faking two long shots, Pierce shoots forward for a takedown and presses Rocha to the cage. One-two and left high kick are all blocked by Pierce. Pierce now works for a takedown, but Rocha tries for a leg lock that Mike Pierce is able to slip free of. Good ground and pound against the fence from Mike Pierce. Rocha works back to his feet with under a minute to go in the round, but Mike Pierce continues to grind him into the fence.
10-9 Pierce
Round 3
Rocha needs this round and he knows it. Spinning back kick from Rocha barely misses. Pierce gets his arms around Rocha and presses him hard into the cage as the crowd boos loudly. They are getting tired of the lack of progress, it appears and they cheer when the referee restarts them. Slick single-leg from a caught kick by Pierce. Ground and pound to the midsection and legs from Pierce. Pierce continues to land those devastating leg punches. Yeah, that was sarcasm. Pierce finally starts to fight for the win with 15 seconds to go, almost TKOing Rocha as the round ends.
10-9 Pierce
Winner: Mike Pierce by split decision (27-30, 30-27, 30-27)
---
Seth Baczynski vs. Lance Benoist
Round 1
Benoist tries to take the neck of Baczynski early, but Seth pushes free. Both fighters earn solid combinations to start the round. With over three minutes remaining in the round, Benoist lands a slick trip takedown into the guard of Baczynski. A knee to the face of the kneeling Baczynski earns a stoppage for them both. Benoist is on his heels and he trips and falls down. Back on his feet, Benoist tries to pull guard, but cannot get Baczynski down. Benoist tries for his rolling takedown against, but Baczynski is ready and ends up on top of Benoist. Long strikes from Baczynski end the round.
10-9 Baczynski
Round 2
Body kick from Benoist lands early. Baczynski gets Benoist to the fence and there is a brief stoppage before both fighters resume striking in the center of the cage. Benoist gets a nice takedown in the center of the cage. Big upkick snaps the head of Benoist back. The two men take turns testing one another with small shots on the ground or from those long upkicks from Baczynski. Baczynski is able to wall walk and gets back to the center of the cage. Flying knee gets Benoist into a clinch but Baczynski takes control and ends up on top to end the round.
10-9 Benoist
Round 3
Good clinch against the cage and Baczynski ends up on the mat. Quick takedown for Benoist. Big takedown by Benoist. The two fighters are stood back up and Baczynski nails a big takedown to end the round.
10-9 Baczynski
Winner: Seth Baczynksi by split decision (27-30, 29-28, 29-28)
---
Leonard Garcia vs. Matt Grice
Round 1
How long until Garcia abandons any semblance of a gameplan? Grice misses with a big left. One-two combination doesn't find a home for Garcia. Good takedown by Grice into Garcia's closed guard. Grice is postured up in Garcia's half guard, raining down short blows. North-South position from Grice who tries to sink the submission, but it able to avoid the finish. Big elbows from Grice to the grounded Garcia. The round ends with Grice on top.
10-9 Grice
Round 2
Good early flurry to start after Garcia avoids a Grice takedown. Garcia misses a straight right and Grice ducks under for a big double-leg takedown. Strong ground and pound from Grice as he slips into half guard. Grice brutalizes and controls Garcia for the better part of the round; Garcia is unable to get back to his feet.
10-9 Grice
Round 3
Garcia needs to get loose in this round, but you can see that he's really worried about the takedown. A takedown is stuffed by Garcia and they resume striking in the enter of the cage. Garcia is charging in with two big shots and gets pushed back across the cage by a takedown attempt. Big left from Grice lands clean on Garcia's chin. Garcia telegraphs a punch and Grice gets a huge takedown with two minutes to go. Grice stands up to drop long punches and Garcia counters with an upkick that forces Grice into his guard. Garcia fights back to his feet and swings with a spinning wheel kick that misses. There's another quick takedown and the round ends.
10-9 Grice
Winner: Matt Grice by unanimous decision (30-27, 30-27, 30-27)
---
Dustin Pague vs. Jared Papazian
Round 1
Early leg kick lands for Pague. Papazian comes out swinging like a madman and is quickly tied up by Pague. Big trip takedown into mount from Papazian. Pague hangs on as Papazian rolls over and takes his back. Pague gets a tight chokehold and Papazian taps just past the mid-way point of the match.
Winner: Dustin Pague by submission (Round 1, rear naked choke, 3:21)
---
Tim Means vs. Justin Salas
Round 1
Tim Means swarms on Justin Salas early. Huge punches and several knees put the resilient Salas down. He's able to continue his way back to his feet but the fight is quickly stopped when Salas has a takedown stuffed and is pounded out while his face is mashed into the canvas.
Winner: Tim Means by TKO (Round 1, punches, 1:06)
---
Buddy Roberts vs. Caio Magalhaes
Round 1
Buddy Roberts out early with a shot that appears to daze Magalhaes. Magalhaes tries to take a leg, but Roberts is able to get free and back to the center of the cage. Big right hand from Magalhaes misses and Roberts walks him across with strikes. Magalhaes gets a takedown on Roberts, but Buddy is up on his feet right away. Good control against the fence by Magalhaes, but he slips up and allows Roberts out and to the center of the cage. Jumping front kick from Roberts just misses. Magalhaes pushes free and lands a leg kick. Big right hand and right high kick land for Roberts. Good first round.
10-9 Roberts
Round 2
Right hand tags Magalhaes above the left ear. Magalhaes catches a body kick and gets Roberts against the cage wall. After a prolonged takedown battle, Magalhaes hits a big spinning back kick to the ribs. Right hand finds a home for Magalhaes. Leg kick from Roberts slaps hard on Magalhaes' thigh. Right-left from Roberts lands on the hands of Magalhaes. Inside leg kick from Magalhaes lands. Both fighters throw big bombs to end the round.
10-9 Magalhaes
Round 3
Leg kicks open the round for Magalhaes. Front kick from Roberts connects on Magalhaes' chest. Left high kick is blocked by Roberts. Three minutes to go and Magalhaes shoots for a takedown and he's able to get Roberts up and to the mat before Roberts responds and gets back up. Another takedown right away and Magalhaes is into open guard. Buddy Roberts fights his way back to his feet and is swinging for a finish with a big right hand and left body kick. Right uppercut lands for Roberts. With 30 seconds to go, Roberts steps into a big left, but begins to work for a desperation finish that might not have been enough.
10-9 Robertsand 29-28 for Roberts
Winner: Buddy Roberts by unanimous decision (30-27, 30-37, 29-28)
---
Henry Martinez vs. Bernardo Magalhaes
Round 1
Magalhaes is stuff on an early takedown attempt. Martinez comes forward but thus far, has been met by good counter striking of Magalhaes. Martinez stalks his opponent around the cage. After several minutes of solid striking exchanges, Magalhaes gets a takedown that almost leads to a leg lock submission. Martinez, however, is able to get back to his feet. Takedown is stuffed by Martinez. Martinez stalks Magalhaes around the cage, throwing out combinations that are responded to. Good round.
10-9 Martinez
Round 2
One-two combinations from Magalhaes are landing early. Great first minutes of the second as both fighters take time circling and pressing forward. Body kick lands for Magalhaes. One-two misses from Martinez. More circling, but Magalhaes controls the round.
10-9 Magalhaes
Round 3
Leg kick lands for Magalhaes. Big knee from Magalhaes connects, but is countered by Martinez. Martinez lands cleanly with a combination by the cage. High kick from Magalhaes doesn't misses high. Martinez slips a strike and gets a jab in there. Leg kick from Magalhaes. Magalhaes goes for a takedown but Martinez is off his knees and back swinging in a moment. Big right hand lands for Magalhaes. He follows with a takedown attempt that Martinez fights his way out of. The round ends with big applause for both combatants.
10-9 Martinez and 29-28 for Martinez
Winner: Henry Martinez by unanimous decision (30-27, 29-28, 29-28)
---
Jake Hecht vs. Sean Pierson
Round 1
Hecht in right away and gets a takedown. Pierson tries to roll through and shakes free into closed guard. Pierson throws a big right hand from above that draws 'oohs' from the crowd. Pierson gets full mount, but Hecht is able to get back to his feet. Pierson has control of Hecht's neck, but he takes him to his back immediately. Back onto their feet, Sean Pierson is the aggressor, grinding Jake Hecht against the cage, leading to a trip takedown. Pierson steps out throws long bombs. He misses his second and Hecht uses it to get back to his feet. Back into the center of the cage, both fighters engage in some solid striking to finish up the final minute; Hecht with high kicks and Pierson with crisp jabs and straights.
10-9 Pierson
Round 2
Hecht misses on two head kicks early. Good grappling on the fence by Hecht leads to him in control against the far wall. Big left uppercut by Pierson. Big feint and one-two by Hecht. As Pierson releases Hecht from control against the fence, both fighters land big combinations to the jaw. Another left high kick is countered by a straight from Pierson. As Pierson tries for a trip takedown against the fence, Hecht gets free and both men swing violently.
10-9 Hecht
Round 3
Strong kicks from Jake Hecht to start. He has to think that he needs this round, as the goes for, and gets, an early takedown. At about 30 seconds, though, they are stood up by the referee. Back in the center of the cage we go. One-two combination doesn't connect and Hecht shoots in for a takedown with three minutes to go in the fight. Pierson is able to defend and they get back into the middle of the Octagon. Hecht shoots for a power double with just over a minute to go and gets Pierson against the fence. Pierson, however, is able to get clear. Superman punch into a right head kick for Hecht. Body kick from Hecht lands clean.
10-9 Hecht
Winner: Sean Pierson by unanimous decision (29-28, 29-28, 29-28)
---
---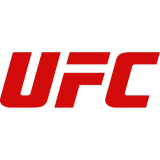 Get more from Ultimate Fighting Championship
Follow your favorites to get information about games, news and more
---