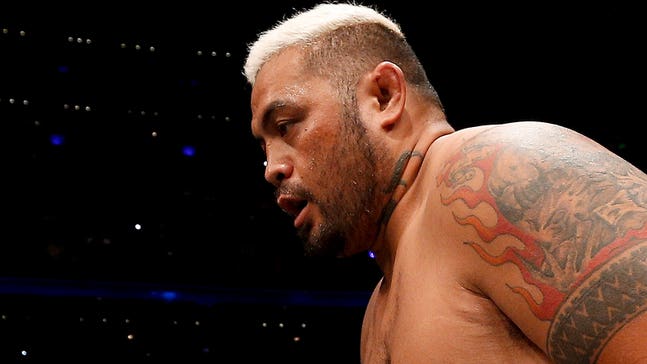 UFC heavyweight Mark Hunt decided to share story of abuse to help others
Published
Mar. 16, 2016 5:07 p.m. ET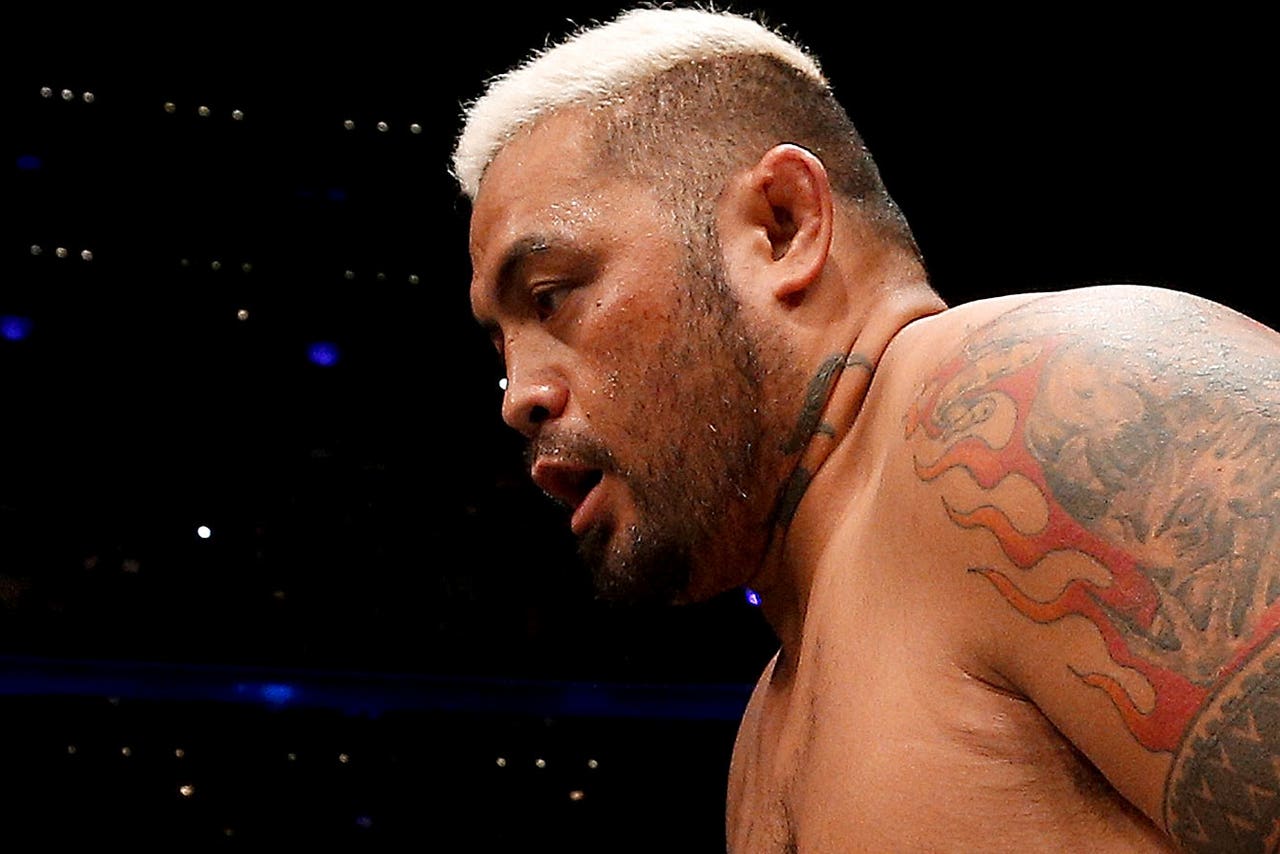 Mark Hunt hadn't a clue why she was bothering him, so. After all, why would anyone be that interested in his story?
Still, the book publisher persisted in asking Hunt to put his life's story down on paper. "I had the publisher bugging me for or five different times," he remembers, while speaking to FOX Sports. 
"I was kind of hoping she'd [expletive] off. It was annoying. Still, she sounded really nice so I spoke to her and asked her what she wanted. She told me, 'I want to do a book about your life.' I said, 'why?" 
Ultimately, Hunt was persuaded and he and his publisher put together the memoir "Born to Fight." Hunt had much more to tell than most anyone could have expected.
"Born to Fight" doesn't just detail his legendary fight career and chronicle how he got there from an early life filled with rabble-rousing. The memoir also revealed a life of horrific abuse in Hunt's family.
Hunt discusses that abuse, how he finally came to realize it was wrong, and how it affected he and his sister. The UFC heavyweight hadn't really ever publicly spoken about that past and he and his sister's struggles.
After consulting with her, however, he wrote them down in his book. Those stories, and the chance that they could possibly give heart to others going through or who have gone through it, are ultimately what convinced Hunt that it was worthwhile to write a book.
"It wasn't about money," he continues.
"What she got me with was that I could help others with my story. That was what got me. I don't think she understood what she was asking for, at the time. I hope that it can help people through the journey of life in some way."
Ending his own silence about the abuse in his family wasn't easy for Hunt, but the warrior got strength from conversations with his beloved sister. "I didn't really discuss any of that before because I don't like airing my [expletive] in public," he explains.
"But after me and my sister had our first talk about it, I thought it was easy. After that, it became easy."
---
---