Ultimate Fighting Championship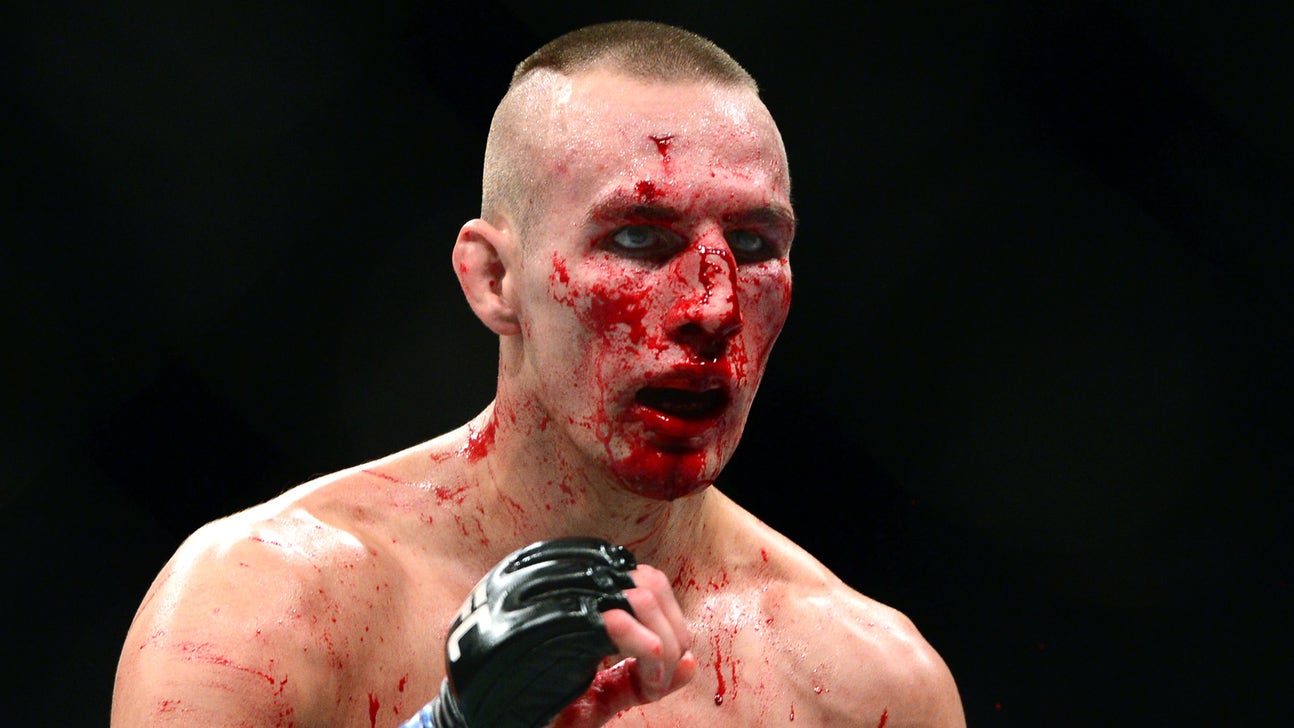 Ultimate Fighting Championship
UFC Fight Night: MacDonald vs. Thompson predictions
Published
Jun. 17, 2016 11:40 a.m. ET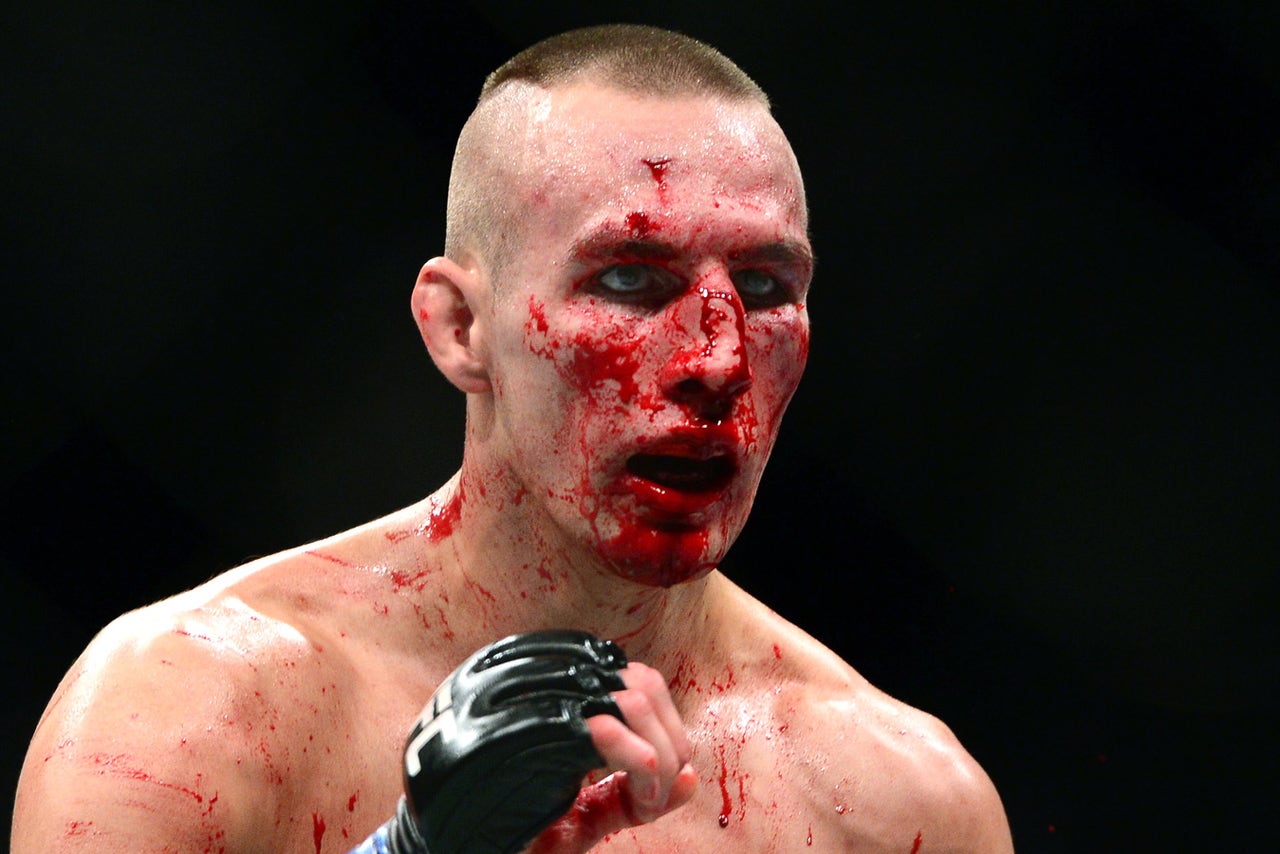 The UFC lands in Ottawa on Saturday night for a stacked card that will be capped off by a battle between the top two welterweight contenders in the division as Rory MacDonald takes on Stephen "Wonderboy" Thompson in a five-round main event.
MacDonald returns from nearly a year off after a grueling battle with welterweight champion Robbie Lawler as he looks to retain his top spot in the division and get another shot the title.
Thompson recently knocked out former champ Johny Hendricks, and if he can put MacDonald away there's little doubt he'll be challenging for the title before the end of 2016.
In the co-main event, Donald "Cowboy" Cerrone makes his second appearance at welterweight and has a very tough test standing in front of him as Canadian slugger Patrick Cote looks for his third straight knockout.
As we prepare for Saturday's fights, which will air live on FS1, let's take a look at the main card in our predictions for UFC Fight Night: MacDonald vs. Thompson.
Rory MacDonald vs. Stephen "Wonderboy" Thompson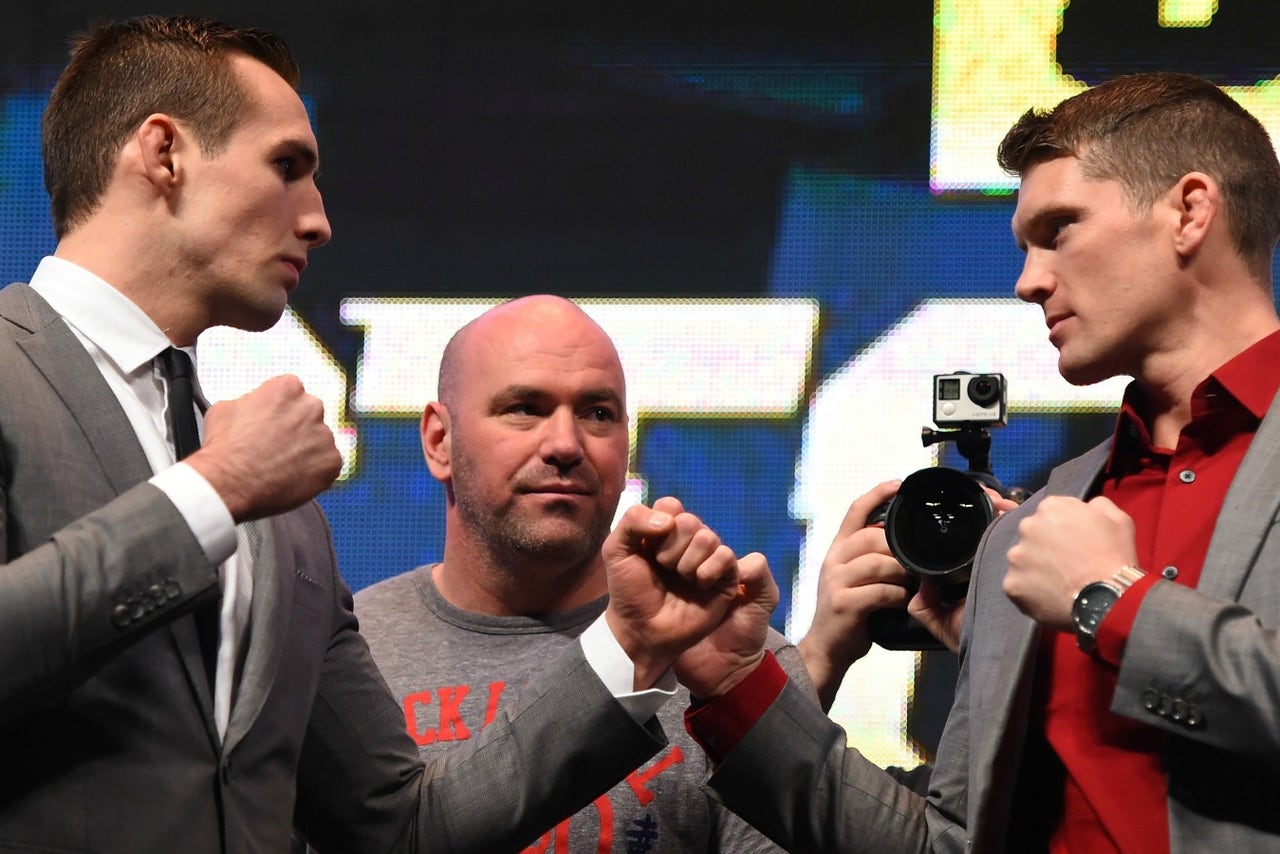 This bout between former training partners promises to be action-packed and everything a true No. 1 vs. No. 2 matchup should be. MacDonald is a gritty, tough-as-nails welterweight with one of the best overall skill sets in the division, and Thompson might just be the most technically proficient and dangerous striker at 170 pounds.
MacDonald is returning after a year away as well as recovering from a severely shattered nose that he suffered at the hands of Robbie Lawler last July. It wasn't the kind of jaw-rattling knockout that left MacDonald unconscious, but instead his nose was destroyed so badly that one last hit sent him crumbling to the mat in pain. It will be interesting to see how he adapts once he takes a first shot to the face Saturday night.
On paper, MacDonald has a path to victory over Thompson, and that involves a ground battle in which he takes the prolific striker to the mat and keeps him there for 25 minutes. It's not the most exciting kind of fight, but it's a way to win. Lately, however, MacDonald has been far more dependant on his striking, and if he allows Thompson to work at a distance he could get hurt in a hurry.
Thompson is a tactician from the outside, using his lead kick like a jab as he pokes and prods at opponents with his legs before unleashing his combinations in succession. Once Thompson gets comfortable and finds his range, his striking arsenal is lethal and he's unrelenting. He also has a ton of confidence coming into the fight after dishing out punishment to Hendricks while finishing the former champion in the first round.
So who has the edge?
MacDonald has more ways to win, but after nearly a year away and questions about how he bounces back from a title fight loss -- not to mention pending free agency in which a win or a loss could determine his future -- there's a lot of pressure on the Canadian. Thompson is the flashy new star at welterweight, but he's still a solid underdog. As long as he doesn't let the nerves of the moment get to him, he could add another spectacular KO to his resume.
Prediction: Stephen "Wonderboy" Thompson by TKO.
Donald "Cowboy" Cerrone vs. Patrick Cote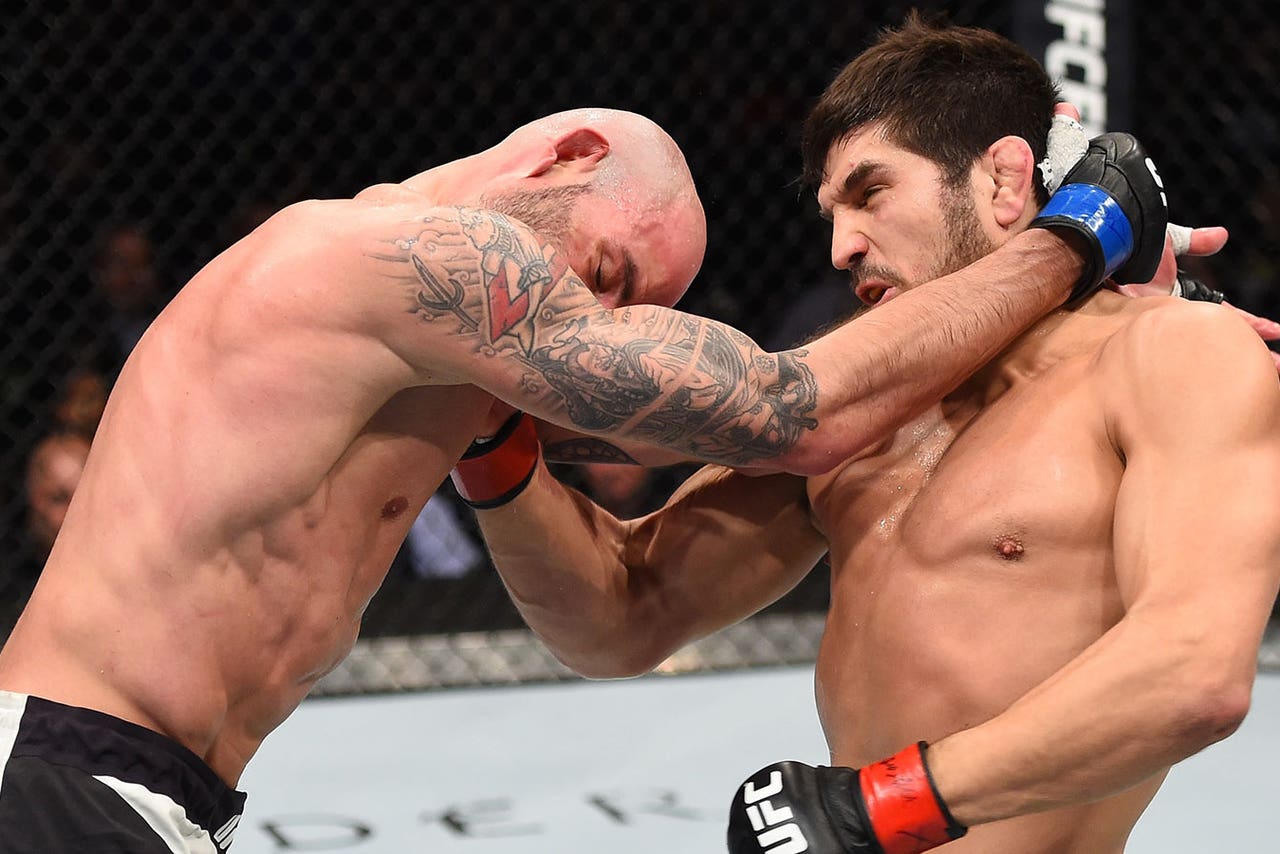 Cerrone made a very impressive debut in his first fight at welterweight back in February, but he's facing an entirely different kind of animal this weekend in Cote. Cote is a very heavy-handed striker with knockout power in both hands and a granite chin that seems to hold up against any kind of punch or kick.
Cerrone's best bet might be suckering Cote into a ground fight -- the American has a very underrated ground game from the bottom -- but chances are this is going to end up being a fight where these two gunslingers stand on their feet and punch at each other until one of them falls over.
Unfortunately for Cerrone, for all his experience and never-say-die attitude, he's facing a legit knockout striker who will come after him early and often and try to pressure him until he wilts. Cote has earned two knockouts in a row, and he might get No. 3 if he plays his cards right against Cerrone.
Prediction: Patrick Cote by TKO.
Steve Bosse vs. Sean O'Connell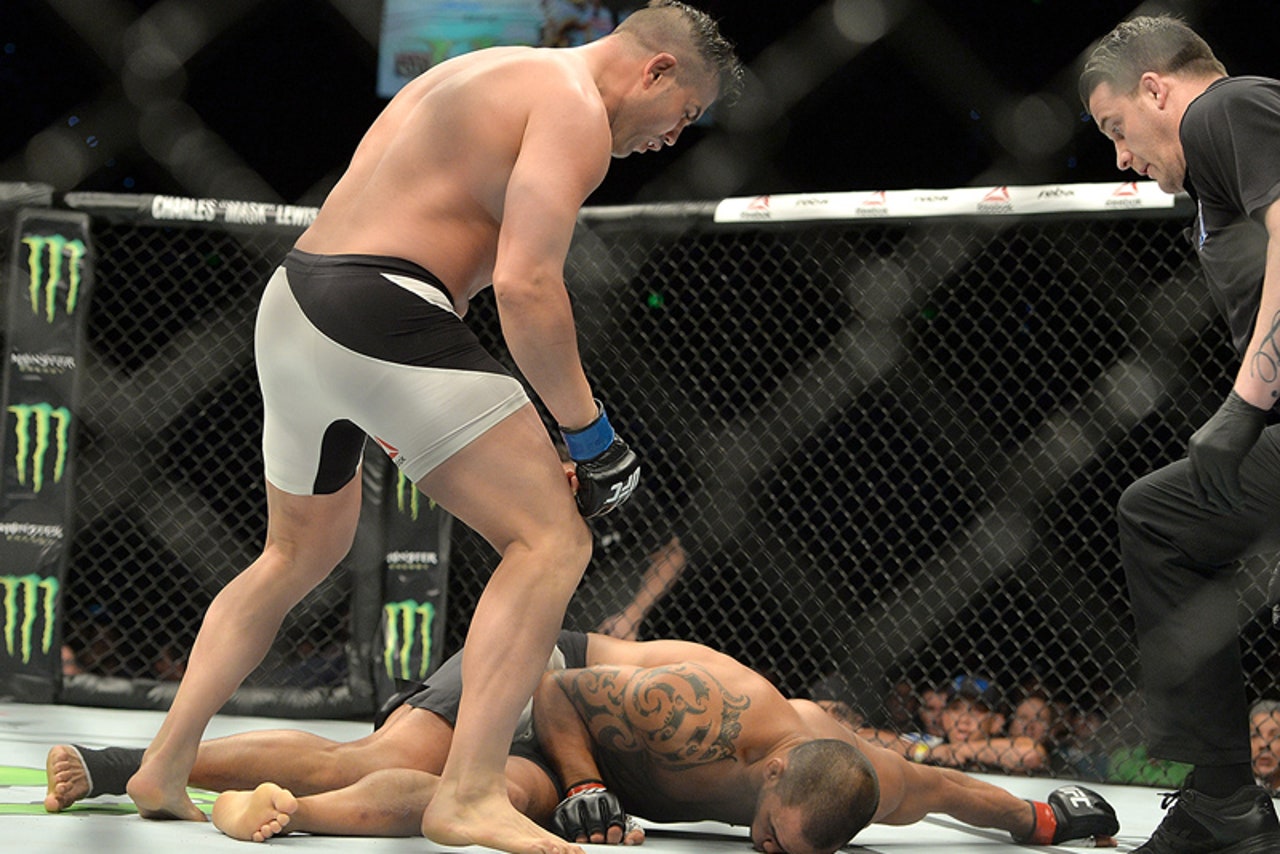 The truth of the matter is this light heavyweight showdown between Steve Bosse and Sean O'Connell really comes down to which of these go for broke fighters lands a bigger punch first.
O'Connell is an incredibly active fighter landing more than six significant strikes per minute with nearly 50-percent accuracy, but defensively he's a huge liability. O'Connell only defends just under 48-percent of his opponent's strikes and considering Bosse has a ridiculous 82-percent finishing ability by knockout or TKO, he only needs to slip one big shot through to put his opponent away.
Bosse will never be confused with the most technically sound strikers in the world, but he hits hard and carries dynamite in both hands and both feet. O'Connell is no slouch himself, but the fact that he absorbs almost as many strikes as he lands, that spells disaster in a fight like this.
Prediction: Steve Bosse by KO.
Olivier Aubin-Mercier vs. Thibault Gouti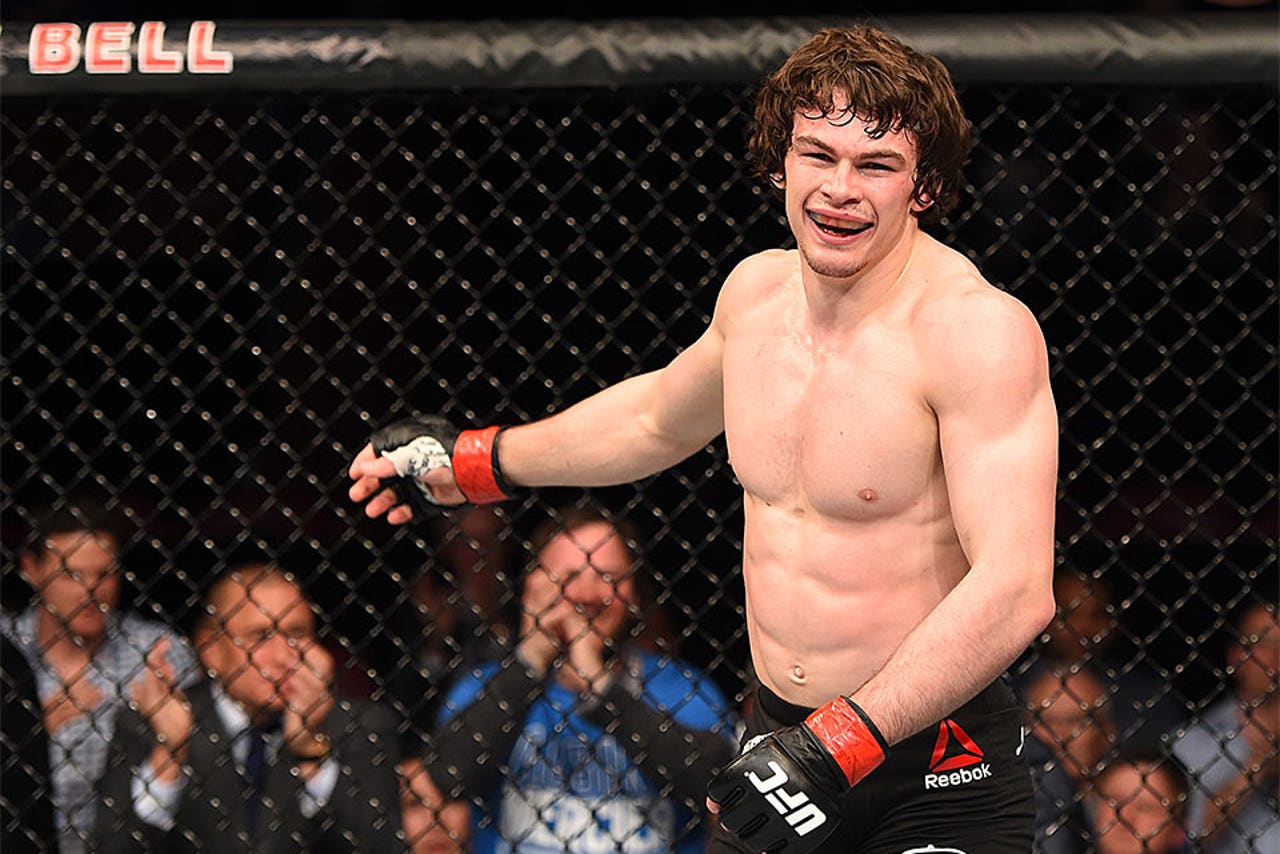 Through his first few fights after finishing second during his season of "The Ultimate Fighter," it looked like Aubin-Mercier was on his way to becoming a real prospect in the lightweight division after teaming up with the same team that produced Georges St-Pierre and Rory MacDonald. Unfortunately, Aubin-Mercier had a rough outing in his last fight against Diego Ferreira and now must bounce back this weekend.
Things couldn't have gone much worse for Gouti in his UFC debut after he was tapped out in just 24 seconds into the first round. He'll try to recapture the fighting spirit that helped him start his career at 11-0.
The game plan for Aubin-Mercier is fairly simple -- he'll likely try to stick out a stiff jab to keep Gouti at distance before shooting in for a powerful double-leg takedown. Gouti is a very experienced submission grappler with a bevy of chokes on his resume, but if he gets planted against the cage he might get stuck there for 15 minutes.
Gouti is still a big mystery considering his record outside the UFC was great, but he didn't exactly face a murderer's row of opponents. If his first fight inside the Octagon was any indication of what happens when he faces top competition, Aubin-Mercier should be able to ground and pound his way to a decision.
Prediction: Olivier Aubin-Mercier by unanimous decision.
Valerie Letourneau vs. Joanne Calderwood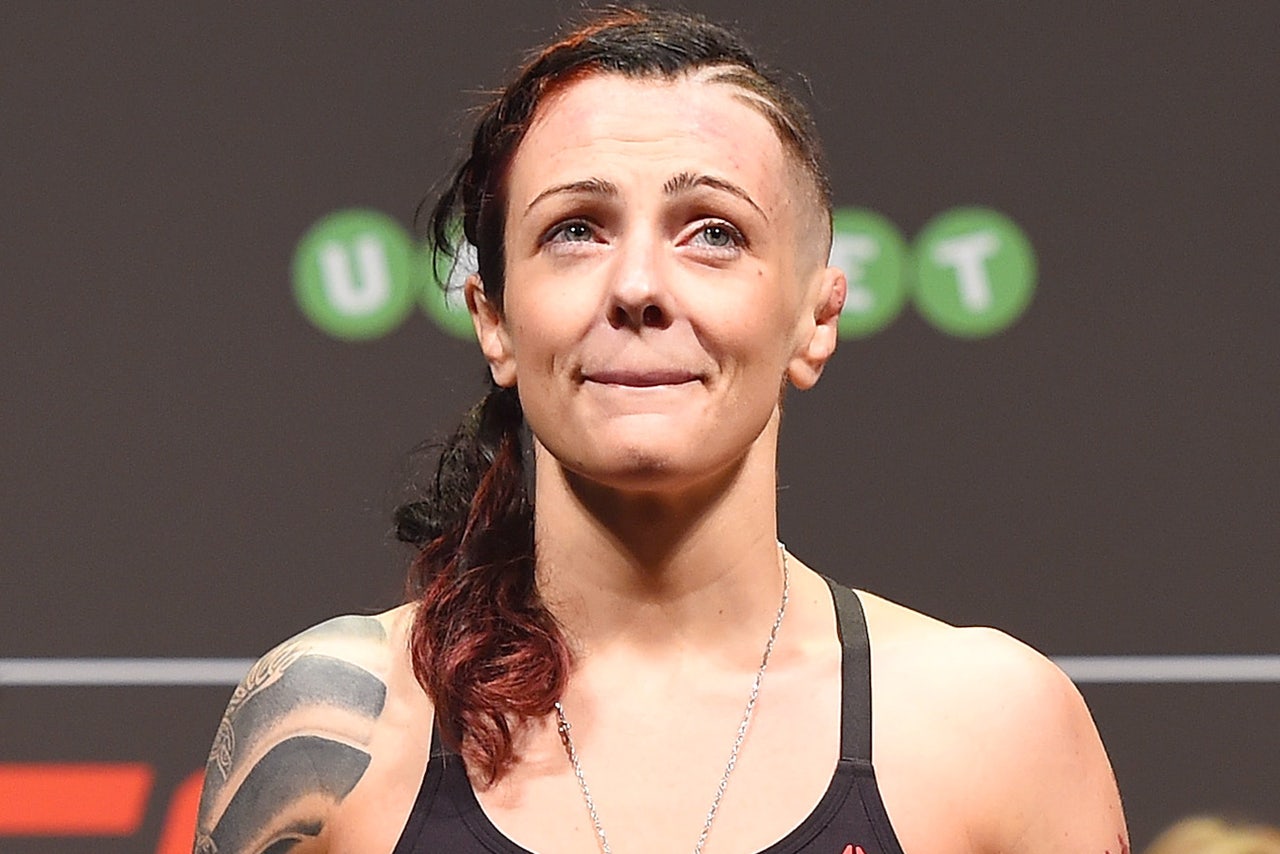 The first-ever women's flyweight bout will take place in this dark-horse matchup to potentially steal "Fight of the Night" honors. Letourneau is a very experienced fighter with a ton of bouts against some of the best women in both the bantamweight and strawweight divisions. She's a crafty striker with heavy hands and an underrated ground game.
Calderwood is a very seasoned Muay Thai fighter who recently teamed up with the Tri-Star gym in Montreal to hone her overall MMA game. Calderwood says she hasn't yet shown off anything close to what she's capable of in her UFC career, but if she finally puts it all together, there's little doubt this Scottish striker could one day be a title contender.
Letourneau remains a solid favorite going into Saturday night, but Calderwood's confidence and striking ability will turn this into a back-and-forth war for three rounds. Letourneau can take a punch and deliver back just as much punishment. Letourneau will also take advantage of the division change because she typically cuts a tremendous amount of weight to get down to 115 pounds.
That said, Calderwood has all the potential to be a top-five strawweight, and this is her chance to show it. A loss against Letourneau would likely knock her to the bottom of the top 15 and miles away from title contention. If Calderwood shows up with her entire arsenal on display and she doesn't just get into an all-out slugfest with Letourneau, she should find a way to win.
Prediction: Joanne Calderwood by split decision.
Bonus Fight: Misha Cirkunov vs. Ion Cutelaba
If you're looking for a prospect to watch on Saturday night, look no further than the FS2 prelims and the Latvian light heavyweight Cirkunov.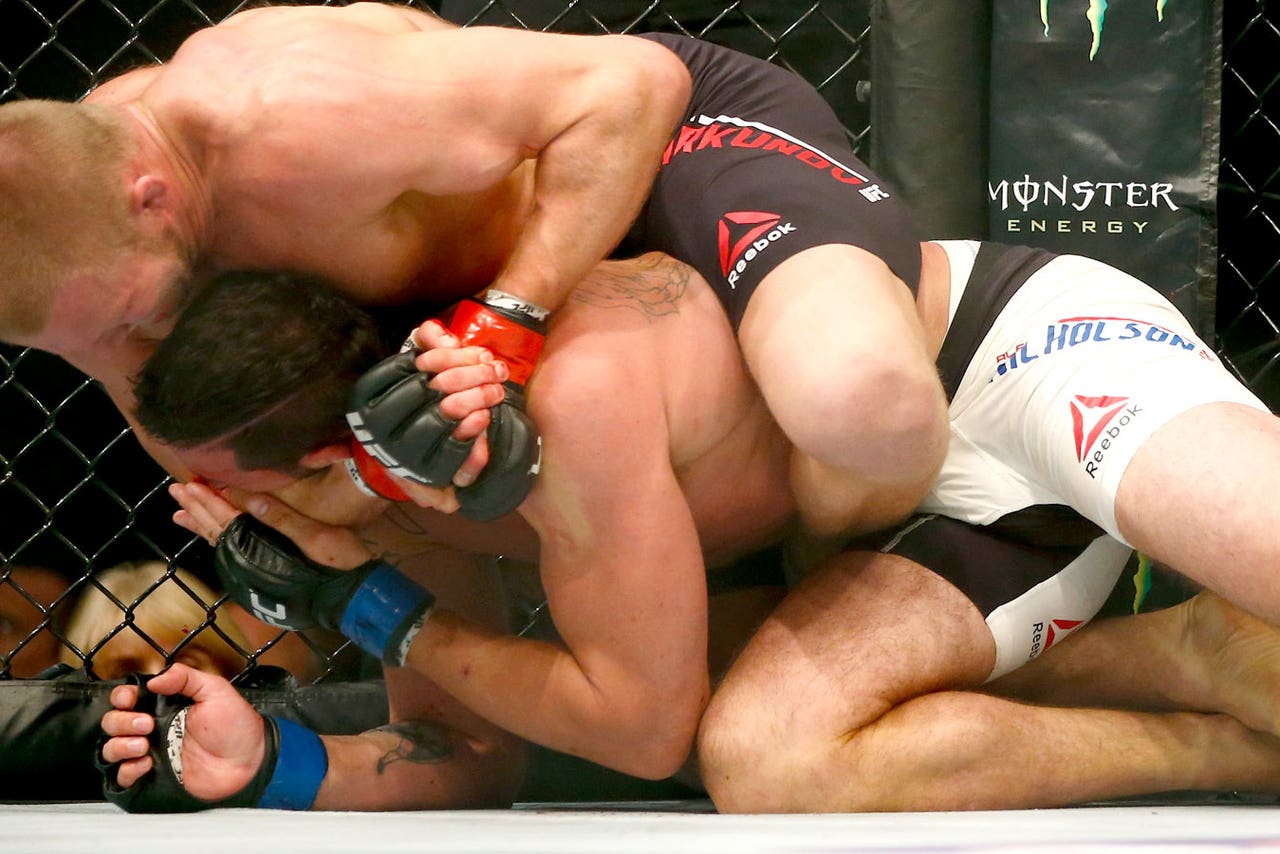 He has been extremely impressive thus far in his UFC career with two wins, and if he's given enough time to get more experience under his belt he could be a top 10 fighter in the future. Cutelaba has no easy task in his debut, although he does have enough boxing and Sambo background that he could give Cirkunov problems early.
Still, Cirkunov is the name to watch, and if you're looking for a future star at 205 pounds this may be the fighter with the most potential in 2016 and 2017.
Prediction: Misha Cirkunov by TKO.
---
---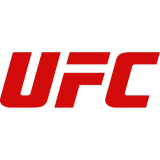 Get more from Ultimate Fighting Championship
Follow your favorites to get information about games, news and more
---