UFC Fight Night: Hunt vs. Mir Crystal Ball Predictions
Published
Mar. 17, 2016 9:30 p.m. EDT

This weekend the UFC returns to Australia for a card in Brisbane featuring two top-10 heavyweights battling it out in the main event.
Former heavyweight champion Frank Mir will look to bounce back from a close loss to Andrei Arlovski in his last fight as he takes on heavy-handed knockout artist Mark Hunt in the headline contest.
Also on the card, Hector Lombard returns from a year-long suspension as he faces Neil Magny, who has quickly become one of the most talked about welterweights on the roster over the past two years.
There's also a very intriguing lightweight battle between Johnny Case and former "Ultimate Fighter: Nations" competitor Jake Matthews that spotlights the best of the up-and-coming talent at 155 pounds.
As we gear up for another big card from Australia, let's look into our crystal ball to see who has the advantage going into UFC Fight Night: Hunt vs. Mir on Saturday night.
MARK HUNT VS. FRANK MIR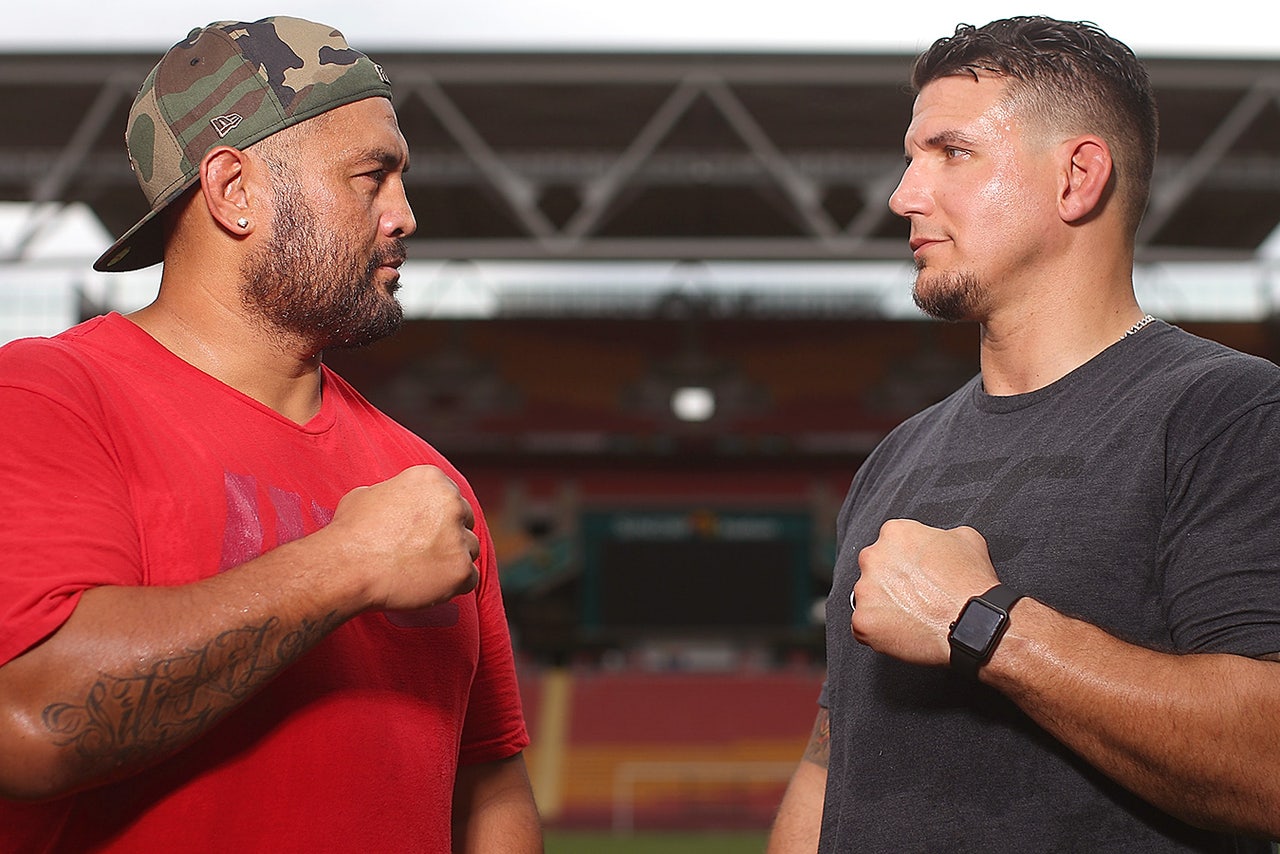 On paper this main event matchup looks like the classic striker versus grappler, with Hunt possessing some of the most lethal power in the division on his feet while Mir might be the most dangerous grappler to ever compete at heavyweight.
For all of Mir's prowess on the ground he's gotten quite good with his striking lately under the guidance of boxing coach Angelo Reyes so he's not afraid to throw hands with anybody. Unfortunately, boxing with Hunt is a recipe for disaster because the New Zealander needs to land only one shot and he'll put Mir's lights out.
The ground fight is just as much of a mismatch with Mir being a stifling submission wizard. But he might struggle to get Hunt to the ground unless he can find a way inside without eating punches for his trouble.
Hunt has a devastating uppercut that has put away quite a few fighters, and if Mir ducks his head even for a second to look for a takedown or fake a takedown, he could catch a punch and that's all she wrote.
Prediction: Mark Hunt by TKO, Round 2
HECTOR LOMBARD VS. NEIL MAGNY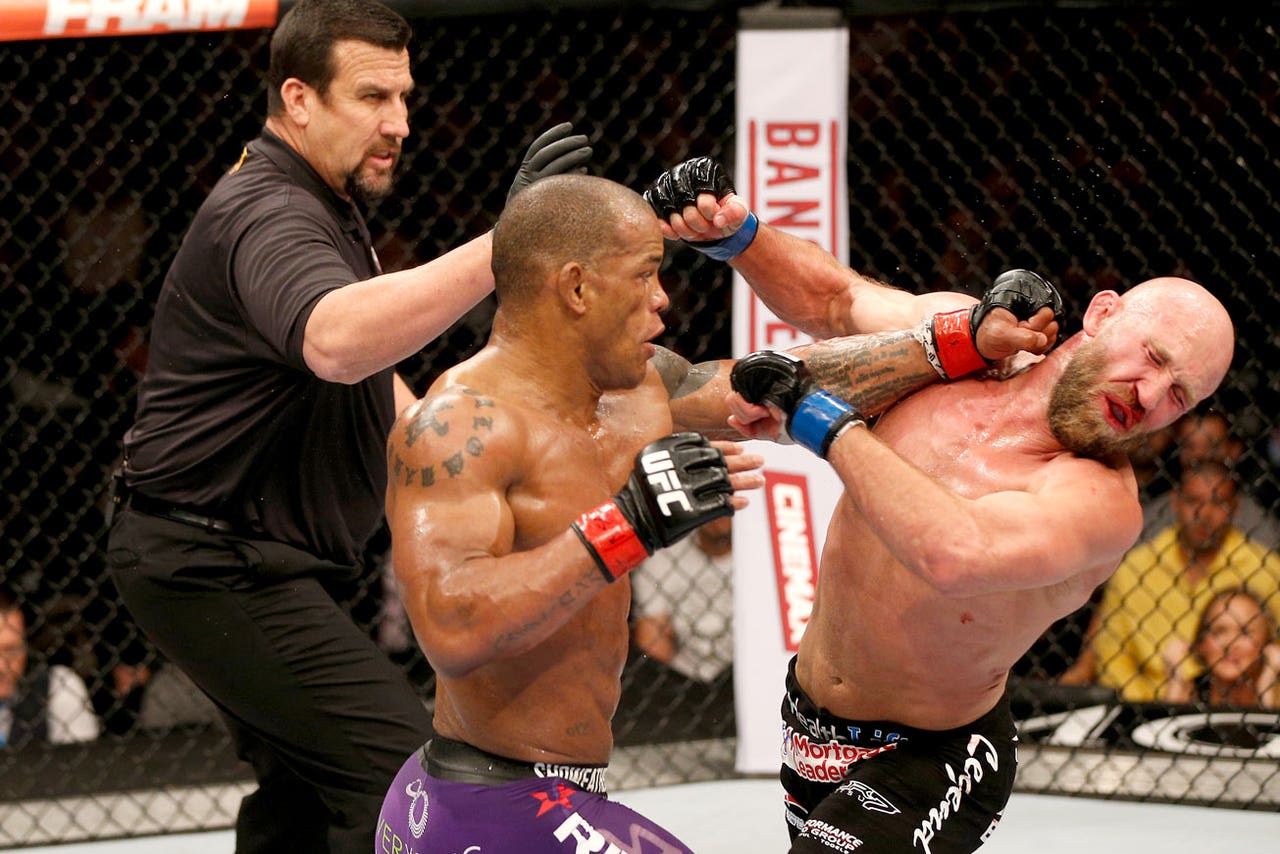 When Hector Lombard last fought he was ranked No. 5 in the world at 170 pounds. But a year-long suspension after testing positive for a banned substance took him out of the top 10 all together. Now he looks to reclaim that spot as he takes on a tough challenge with Neil Magny, who has all the weapons to ruin his homecoming in Australia.
Magny is a long, rangy striker with a great jab and if he can establish his punches early to keep Lombard on the outside, he could frustrate the Cuban-born fighter.
For Lombard, he just needs to stay inside and put pressure on Magny at every turn. Lombard has fight-changing power, and he doesn't need to land flush to do damage. Magny would be wise to stay out of range and not get into any big exchanges. Lombard also has a world-class judo background that he can employ with throws and trips that could frustrate Magny inside the clinch.
Lombard has a lot to prove after his suspension, but if he can maintain the same kind of ferocity he had in his previous fights at welterweight, this should be a showcase performance for him.
Prediction: Hector Lombard by unanimous decision
JOHNNY CASE VS. JAKE MATTHEWS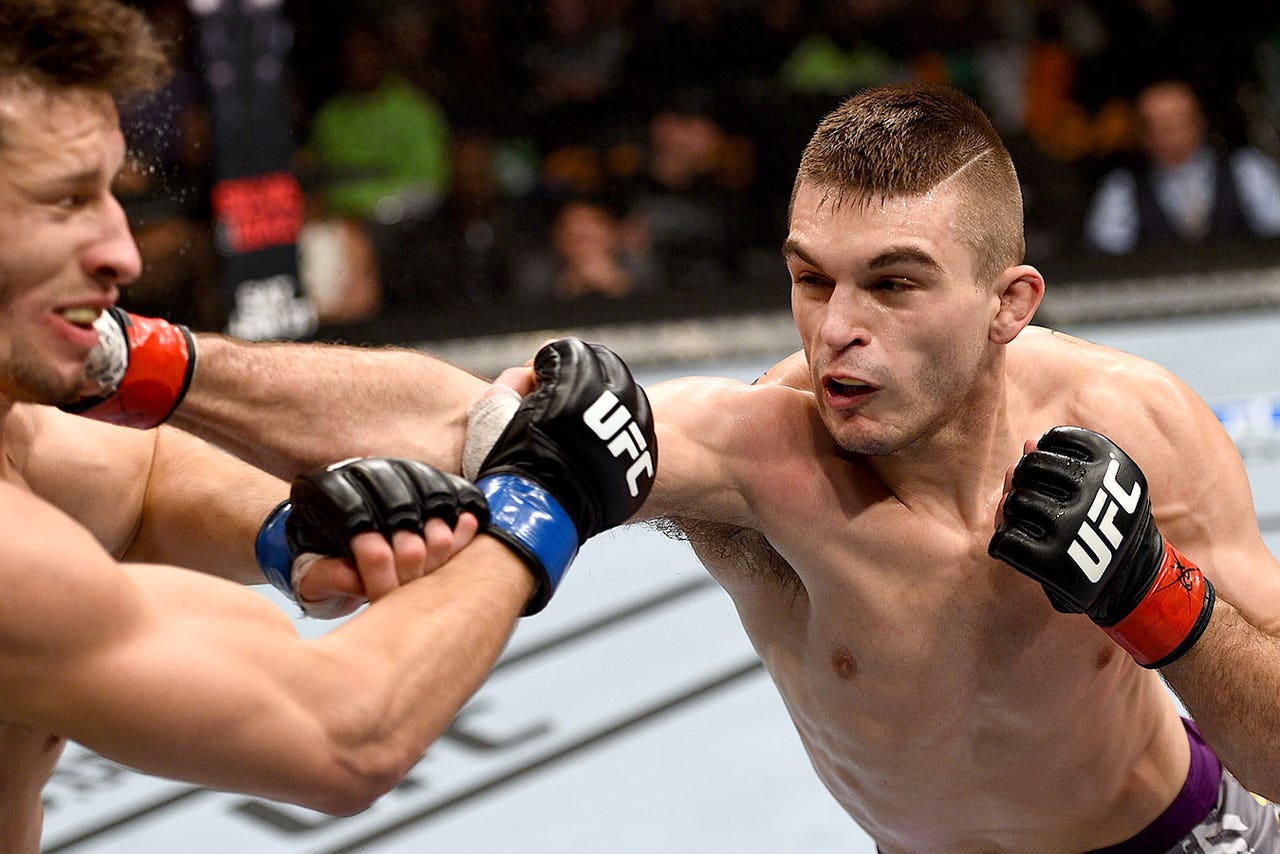 Johnny Case has been very impressive thus far in his UFC career, but he'll face a top prospect at lightweight this weekend when he meets Australia's own Jake Matthews.
Matthews is a tough out for anyone at lightweight with his considerable size and power for the division. Matthews isn't going to blow away anybody with any one part of his game, but he's a very well-rounded lightweight with good wrestling, solid submissions and a growing arsenal on the feet.
As for Case, he's shown serious knockout power since joining the UFC, but he also comes from a wrestling background. Chances are Case will want to keep this fight on the feet although he has takedowns at his disposal if he gets into trouble or wants to put Matthews on the defensive. Case is a candidate to tackle the top 15 in 2016, and he's got a great chance to make a statement with a win over Matthews on Saturday.
He may not get a flashy knockout, but Case should be able to rack up enough points to pitch a shutout on the scorecards.
Prediction: Johnny Case by unanimous decision
DAN KELLY VS. ANTONIO CARLOS JUNIOR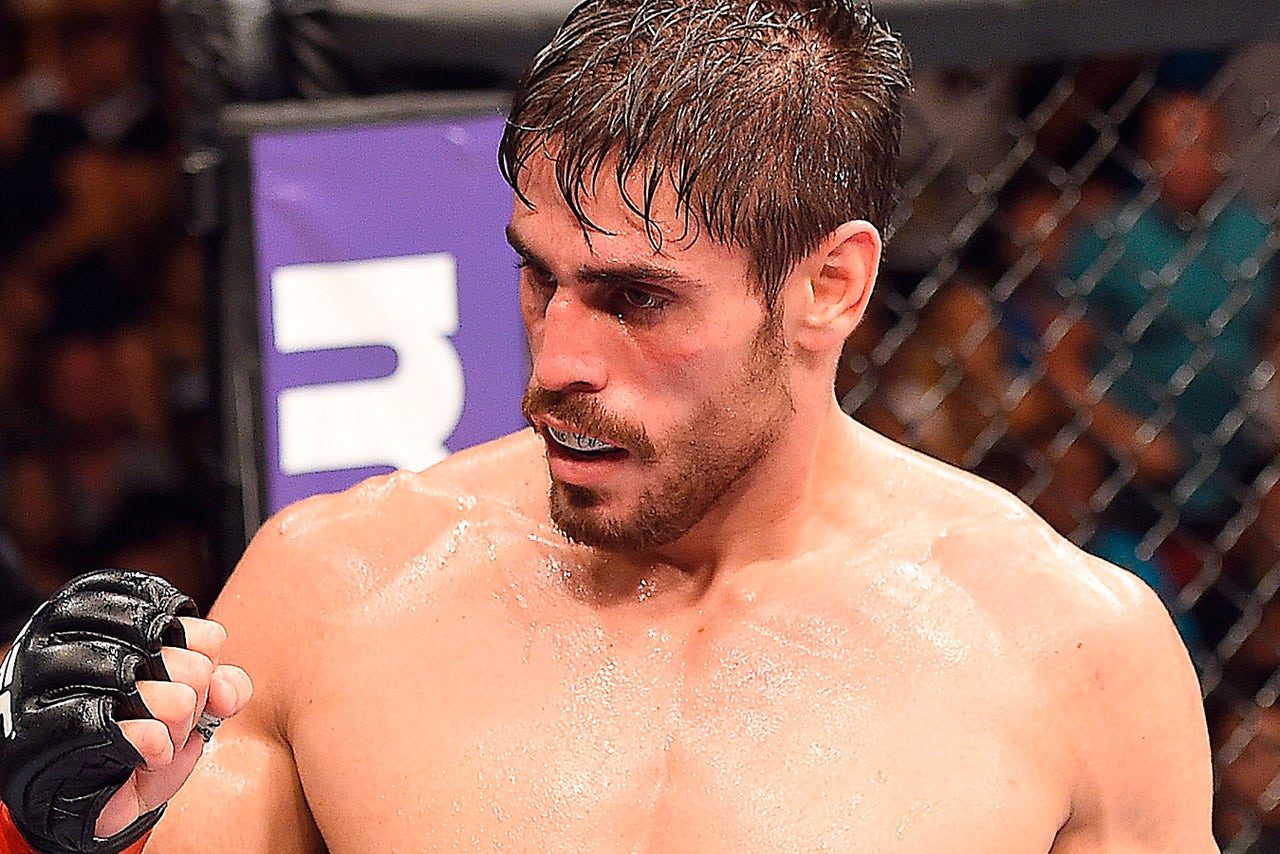 Four-time judo Olympian Dan Kelly is fighting an uphill battle this weekend as he takes on noted grappler Antonio Carlos Junior.
Moving down to middleweight was a great decision for Carlos Junior because now he's not only the bigger fighter, but he's also got a size and power advantage over many of the competitors he'll face at 185 pounds. Carlos Junior is a world-class grappler, which negates many of Kelly's best skills as a judoka.
Kelly showed great grit in his last fight against Steve Montgomery, but he's giving up an inch in height, five inches in reach and a decided difference in ground acumen going up against Carlos Junior.
Prediction: Antonio Carlos Junior by submission, Round 3
JAMES TE HUNA VS. STEVE BOSSE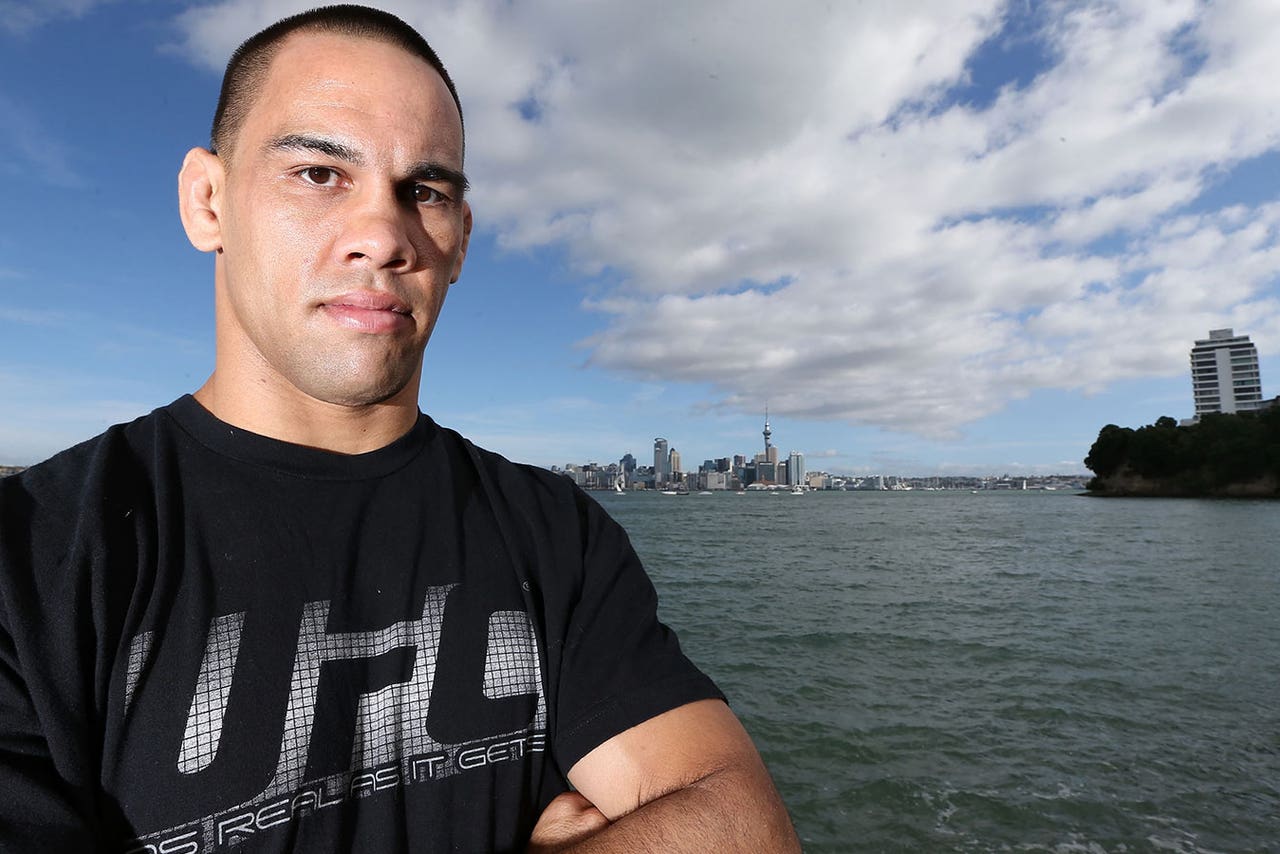 Both James Te Huna and Steve Bosse have a lot to prove after recent setbacks in the Octagon.  Te Huna is coming off three losses in a row as well as nearly two years away from the sport while Bosse's UFC debut lasted just 29 seconds before he was finished by KO.
Te Huna is obviously the more experienced fighter with a lot more Octagon time than his opponent. Te Huna has picked up some very impressive wins during his time with the UFC, but his trio of losses certainly puts him in a bad position before taking an extended break from the sport. The time off might hurt some fighters, but it could help Te Huna if he allowed his body and mind to heal after a rough run.
As for Bosse, he's still best known as a brutish striker with heavy hands and not a ton of technique. He holds a lot of power in both mitts so Te Huna has to be careful if they start exchanging in the middle of the cage, but Bosse is also cutting down to middleweight so that chance in divisions could hurt or help the former hockey enforcer.
Judging by past fights and level of competition, Te Huna has to be the pick here to return to form and get the win by either knockout or submission.
Prediction: James Te Huna by TKO, Round 2
BEC RAWLINGS VS. SEO HEE HAM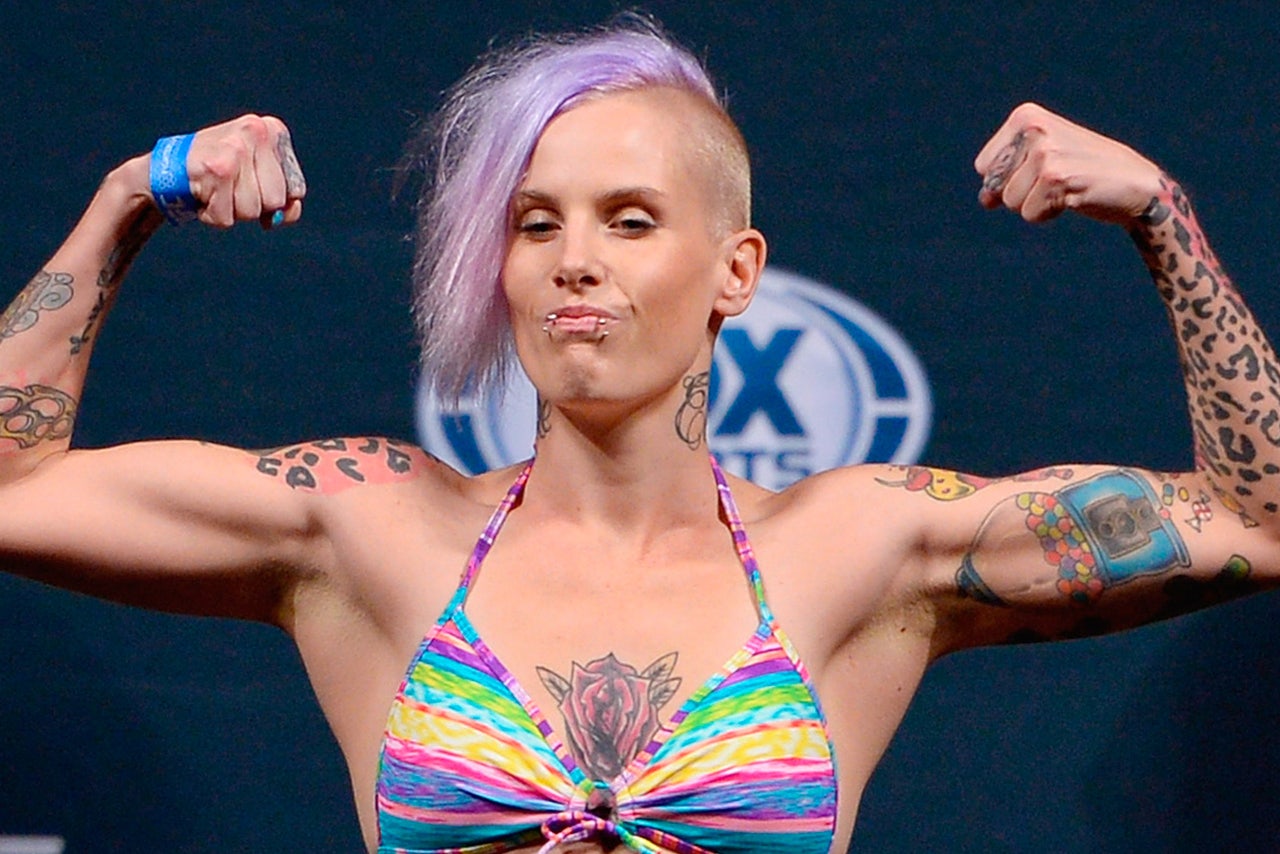 Expect a strawweight slugfest to ensue between Bec Rawlings and Seo Hee Ham in the opening bout on the main card Saturday night. Rawlings is a much bigger 115-pound fighter than Ham, but she doesn't always use her size during fights.
Rawlings is a natural-born brawler, which plays into Ham's game as well so these two strawweights could easily pull off 'Fight of the Night' by the time they are done turning each other into hamburger.
Rawlings' size and power should be enough to earn her a few extra shots landed over three rounds as she ekes out a decision but don't discount Ham's ability to pull off the win. This is one of those fights where it's best to sit back, grab the popcorn and just enjoy.
Prediction: Bec Rawlings by split decision
BONUS FIGHT:
BRENDAN O'REILLY VS. ALAN JOUBAN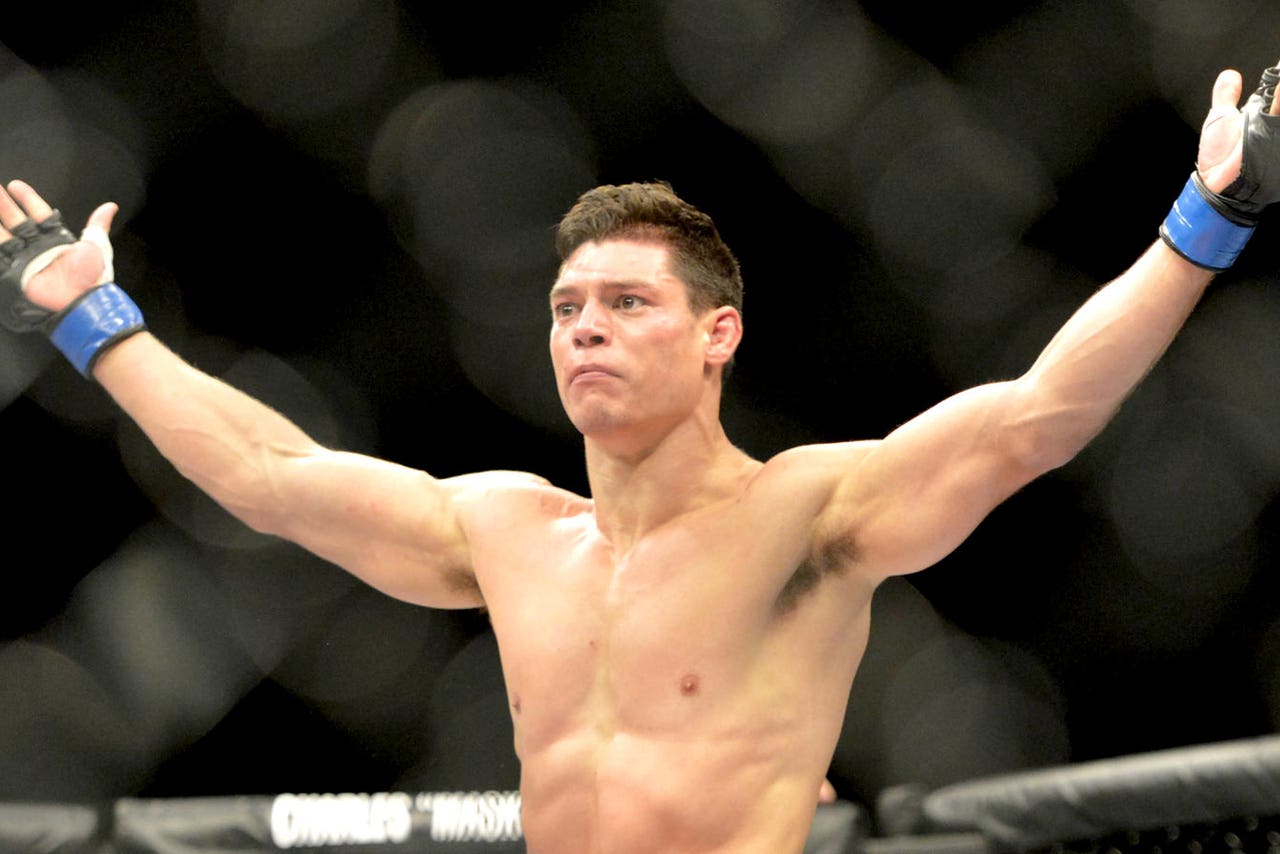 If you're looking for another standout performer this weekend keep an eye on Alan Jouban, who is becoming one of the most exciting fighters in the world at 170 pounds.
Jouban has a favorable matchup in O'Reilly, who is a solid prospect out of Australia, but he just doesn't measure up well against the heavy-handed American. Jouban has the ability to put together some punishing combinations and O'Reilly will do well just to survive a couple of rounds under the pressure.
Prediction: Alan Jouban by TKO, Round 2
---
---