Ultimate Fighting Championship
Ultimate Fighting Championship
UFC 142 preview: Preliminary card
Published
Jan. 13, 2012 12:00 a.m. ET

Preliminary card (FX):
Thiago Tavares (16-4-1) vs. Sam Stout (17-6-1)
In a thrilling showcase of up-and-coming 27-year-old lightweights, the Brazilian Top Team disciple Tavares takes on the Canadian "Hands of Stone" Stout.
Tavares is coming off a second-round stoppage of Spencer Fisher in August in Brazil. The Brazilian jiu-jitsu black belt owns notable wins over Michihiro Omigawa and Manny Gamburyan, both now competing in the featherweight division, while turning in losing efforts against Shane Roller, Kurt Pellegrino, Matt Wiman and and Tyson Griffin.
Stout recorded one of the most devastating knockouts of 2011 as he starched Yves Edwards last June. The London, Ontario, native is riding a two-fight winning streak, but he has yet to fight since the tragic passing of his longtime coach Shawn Tompkins. His training partner Mark Hominick was stunned in just seven seconds in his first fight since Tompkins' death and Stout is hoping to bring a victory back to the Team Tompkins camp.
Stout debuted for the UFC in March 2006, earning a split-decision nod over Spencer Fisher. Since his first fight for the organization, Stout has beaten Per Eklund, Matt Wiman, Joe Lauzon and Paul Taylor, while losing fights to Jeremy Stephens, Terry Etim, Rich Clementi and Kenny Florian.
Stout's takedown defense has improved greatly throughout the years, and he's already armed with some of the most technically proficient striking in the division.
Stout will anticipate Tavares' desperate takedown attempts, battering him with an array of punches and kicks. Once his heavy hook lands, it could be lights out for the Brazilian.
Verdict: Stout via KO, Round 2
Gabriel Gonzaga (12-6) vs. Edinaldo Oliveira (13-0-1)
The former heavyweight title challenger Gonzaga returns to the UFC against the promotional first-timer Oliveira.
Gonzaga, 32, submitted Parker Porter in his lone bout since his UFC release in 2010. The Brazilian jiu-jitsu black belt was cut after back-to-back losses against now-heavyweight champion Junior dos Santos and "The Ultimate Fighter" alum Brendan Schaub.
Gonzaga's other conquerors in the UFC were Randy Couture, Fabricio Werdum and Shane Carwin, while his victims include Chris Tuchscherer, Josh Hendricks, Justin McCully and Mirko "Cro Cop" Filipovic, who succumbed to a highlight reel head kick in their April 2007 encounter.
Oliveira, 27, is unbeaten on the Brazilian circuit with his biggest win coming against Joaquim Ferreira, the only man to defeat heavyweight king dos Santos. A Brazilian jiu-jitsu black belt, Oliveira will benefit from fighting at home for his first UFC bout.
Unlike most submission specialists, Oliveira is content trading punches and keeping fights upright. Gonzaga has struggled against solid strikers since his win over "Cro Cop" and he rarely shoots in for takedowns.
With that being said, Oliveira couldn't ask for a better opponent to make a lasting impression in his UFC debut. They will trade early and Oliveira will likely be the fighter who has his hand raised after connecting with a heavy combination.
Verdict: Oliveira via KO, Round 1
Yuri Alcantara (26-3) vs. Michihiro Omigawa (13-10-1)
In a featherweight clash, the Brazilian prospect Alcantara will look to extend his winning streak to 13 against the rugged Japanese judo expert Omigawa.
Alcantara, 31, a Brazilian jiu-jitsu black belt, knocked out Ricardo Lamas in his North American debut at WEC 53 in December 2010. He followed up that victory with a unanimous decision win over Felipe Arantes at UFC 134 this past August in Brazil. Alcantara is a dangerous striker as well, but he may be forced to play the grappling game with the former Sengoku grand prix finalist.
Omigawa, 36, is arguably the best judo player in the 145-pound class with a 3rd dan black belt and a bronze medal at the 2002 Asian Games. After a brief stint with the UFC in 2007 as a lightweight, Omigawa returned to the organization in February 2011, dropping a decision to No. 1 contender Chad Mendes.
In his next bout, Omigawa lost a highly controversial decision to Darren Elkins before rebounding with a decision win of his own over Jason Young.
Omigawa has competed at the highest level in Japan, earning wins over L.C. Davis, Nam Phan, Marlon Sandro, Hatsu Hioki and Hiroyuki Takaya. The Yoshida Dojo product has struggled with grinders since his UFC return, but he can make it two in a row with a victory on Saturday night.
Alcantara will come out guns blazing, but Omigawa should effectively close the distance and secure a judo trip or throw to bring this fight to the mat. Alcantara's submission base will be beneficial to avoid the judo specialist's locks, but he will likely lose the positional game and drop a closely contested decision in the process.
Verdict: Omigawa via decision
Ricardo Funch (8-2) vs. Mike Pyle (21-8-1)
The late replacement Funch returns to the UFC against the highly underrated welterweight standout Pyle.
Funch, 31, a Brazilian jiu-jitsu black belt, was dropped from the UFC roster in 2010 after dropping fights against Johny Hendricks and Claude Patrick. Since his release, Funch earned a decision win over Ryan Quinn on a local show in Massachusetts this past December.
Pyle, 36, is a former WEC welterweight champion who possesses a brown belt in Brazilian jiu-jitsu and a suffocating wrestling base he continues to develop at Xtreme Couture in Las Vegas. Pyle has been around since 1999, earning notable victories over Jon Fitch, Shonie Carter, Dan Hornbuckle, Chris Wilson, John Hathaway and Ricardo Almeida.
Pyle was dominated by sensational Canadian prospect Rory MacDonald when they faced off last August, but the loss is merely a reflection of MacDonald's promise and not Pyle's abilities, or lack thereof. Pyle is as well-rounded as they come and his ability to trap opponents on the canvas is phenomenal.
Funch will have the support of the Brazilian crowd on his side and he will need all the help he can get against Pyle, who should control all the key positions before eventually finding an opening for one of his patented chokes.
Verdict: Pyle via submission, Round 2
Preliminary card (Facebook):
Felipe Arantes (13-4) vs. Antonio Carvalho (13-4)
In a featherweight tilt featuring two fighters with identical records, Arantes will look to rebound from a disappointing loss when he clashes with the well-travelled Shooto veteran Carvalho.
Arantes, 23, suffered his first loss since 2009 when he dropped a unanimous decision to Yuri Alcantara this past August. A member of the Macaco Gold Team, the Sao Paulo native will look to feed off the energy of the Brazilian fans.
Carvalho, 32, is a Canadian standout with valuable international experience against the likes of Takeshi Inoue, Jeff Curran, Rumina Sato, Hiroyuki Takaya and Hatsu Hioki. A black belt in Brazilian jiu-jitsu and Shotokan karate, Carvalho remains one of few fighters to own a win over Hioki, who is widely regarded as the world's best Japanese fighter. The student of Franco Behring is riding a three-fight winning streak since he returned from an extended hiatus in 2010 and he will look to live up to his hype as one of the best featherweights unsigned by the UFC.
Carvalho is a patient fighter who implements meticulous game plans to break opponents down. It doesn't always make for the most crowd-pleasing of fights, but it's effective nonetheless. He will tactically pick Arantes apart with his strikes and do some damage both in the clinch and on the canvas en route to a hard-fought decision win.
Verdict: Carvalho via decision
---
---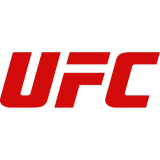 Get more from Ultimate Fighting Championship
Follow your favorites to get information about games, news and more
---