Ultimate Fighting Championship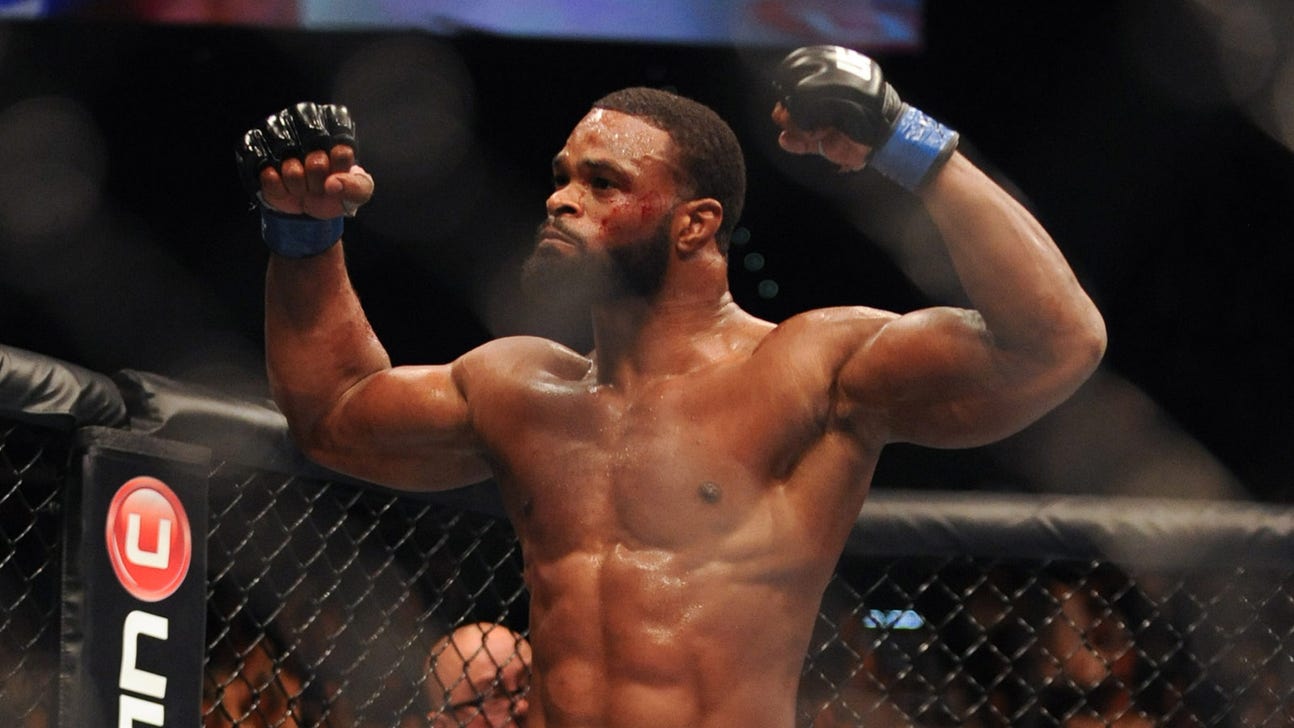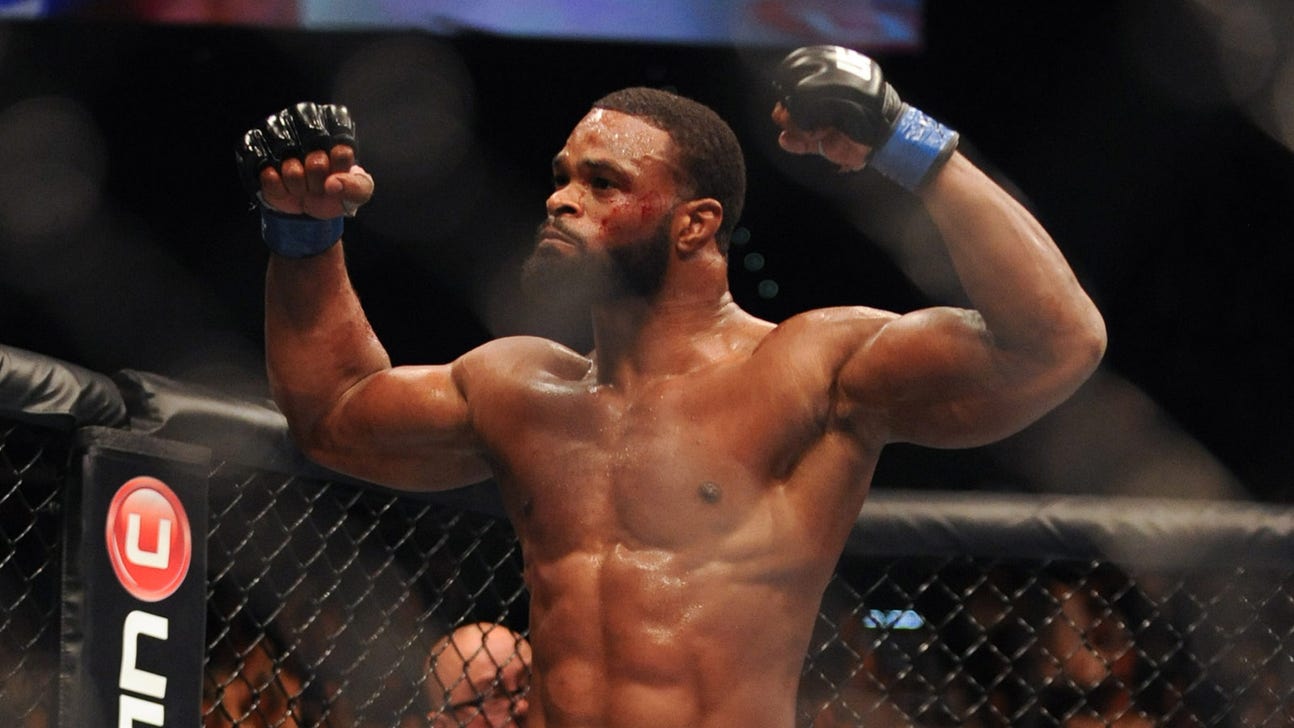 Ultimate Fighting Championship
Tyron Woodley confident he can capitalize on dangerous fight with Johny Hendricks
Published
Aug. 13, 2015 5:38 p.m. ET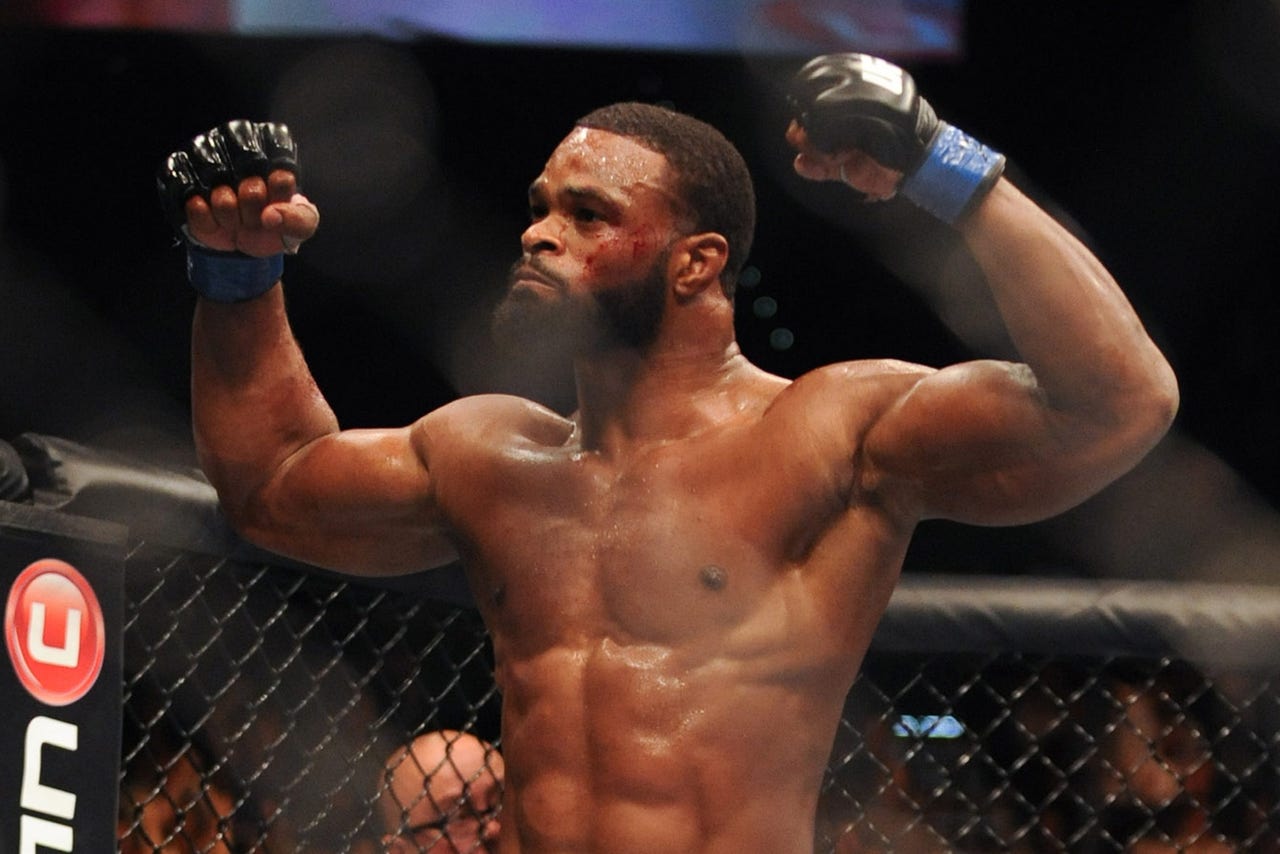 Tyron Woodley finally got the fight he's been asking for in a Houston showdown against former welterweight titleholder Johny Hendricks. Woodley told The MMA Hour recently that, strangely enough, he didn't get the same nerves he usually does when he got the call to fight "Bigg Rigg."
"I was excited. Sometimes you get offered a fight and you get those butterflys like 'man this is a good fight.' Especially in our division. Everybody in our division is so tough, and they're so gamey, man. Every fight is a hard fight but this was really calm. It was really relaxed. It was, 'alright, when? What's the date? When can I get my contract?' It was really subtle," he recounted.
"It was not because he's not the type of who doesn't give you that fear or anxiety because he can knock you out. He can wrestle you. He can do a lot of different things. He can take punches. It's just, I'm a man of faith and I believe that when I put my mind to something -- remember, they told me I wasn't going to get the Carlos Condit fight, either, and what happened? I ended up getting it and making the best of it -- So I expect to go out there and do the same thing, [and that's] capitalize on this moment."
This moment, of course, involves fighting one of the very best and most dangerous fighters in the world, for Woodley. With two straight wins, and having won four out of his last five, Woodley likely could have fought a much lesser opponent and still been in line for a title shot, afterwards.
Instead, Woodley campaigned loudly for months to fight the former champion Hendricks, who has split a pair of very close fights with current champion Robbie Lawler. "The Chosen One" explained why he wanted the toughest fight available, instead of taking the easier route to a title shot.
"I'm a sportsman, man. I want to fight the best. He's a former champion, he's had three or four title shots. One he pulled out and the other was very close. He is arguably one of the best, if not, some people think he's the best guy in the world," he began.
"Me, I can go out and fight a guy that is outside the top 10 or one that is a good style matchup and I can go out there and put on this crazy performance, beat him up and look all amazing and get a title shot that way. But me, I know beating the best and continually and consistently doing that, is going to make my road to the title deserved and earned. That's when I can look in the mirror and sleep at night and feel comfortable about that."
It is an admirable way of looking at things. Woodley likely sees himself as the future world champion and knows that he'd have to face all the best guys, eventually, no matter what.
As the political philosopher and strategist Niccolo Machiavelli once sagely explained, kingdoms that come easily are harder to maintain. While those which are earned through difficulty and effort are more easily held onto, once gained.
The fight will be Woodley's first since late January, when he suffered a broken foot. Woodley insists that he's 100 percent, now, however.
Hendricks last fought and won in March, against Matt Brown.
The two welterweight contenders will fight one another Oct. 3 in Houston, at UFC 192. The pay-per-view event will be headlined by Daniel Cormier defending his light heavyweight title against Alexander Gustafsson.
---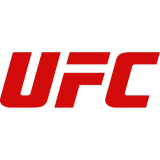 Get more from Ultimate Fighting Championship
Follow your favorites to get information about games, news and more
---