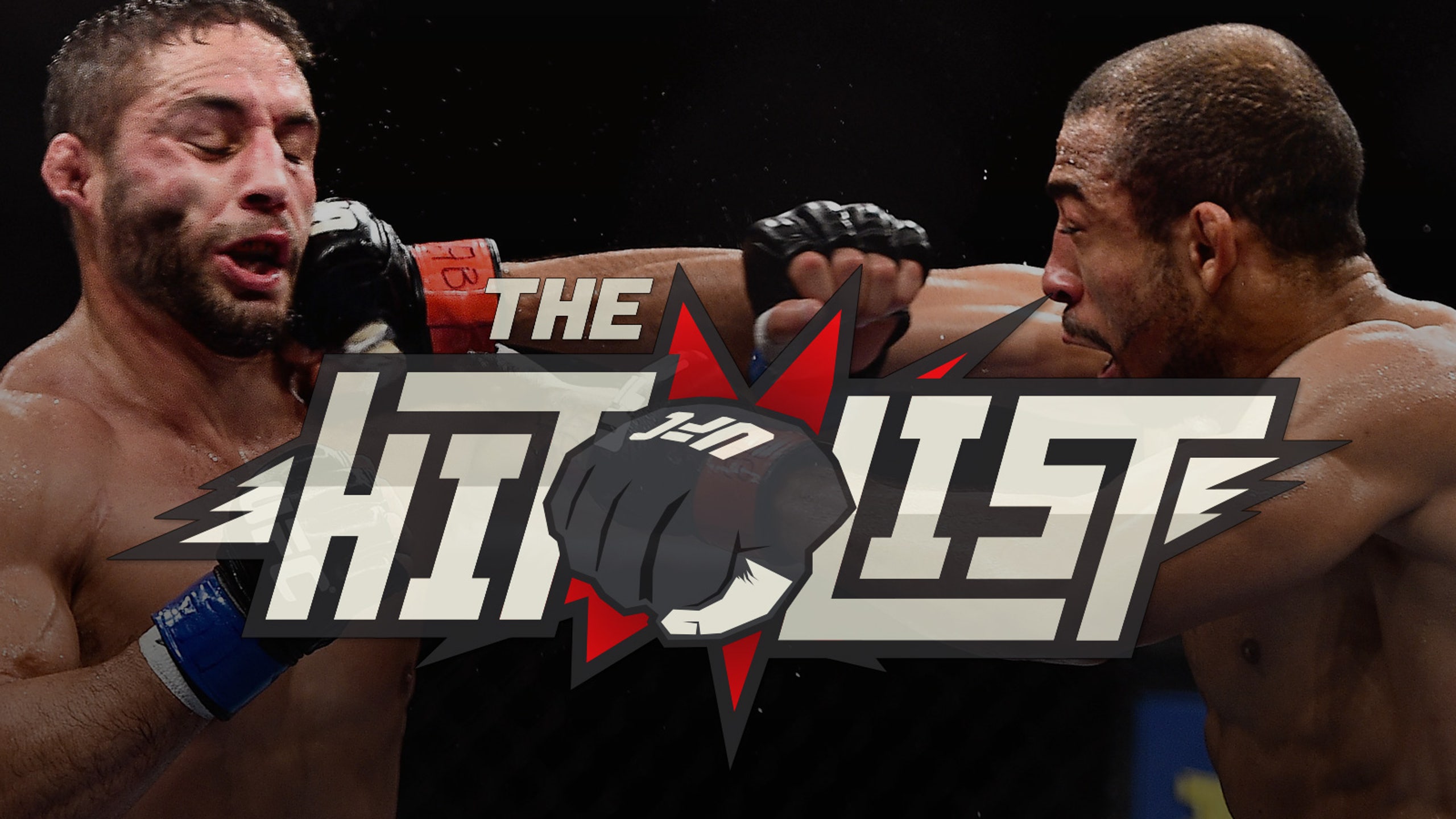 The Hit List: The Top 5 moments from UFC 179: Aldo vs. Mendes II
BY foxsports • October 26, 2014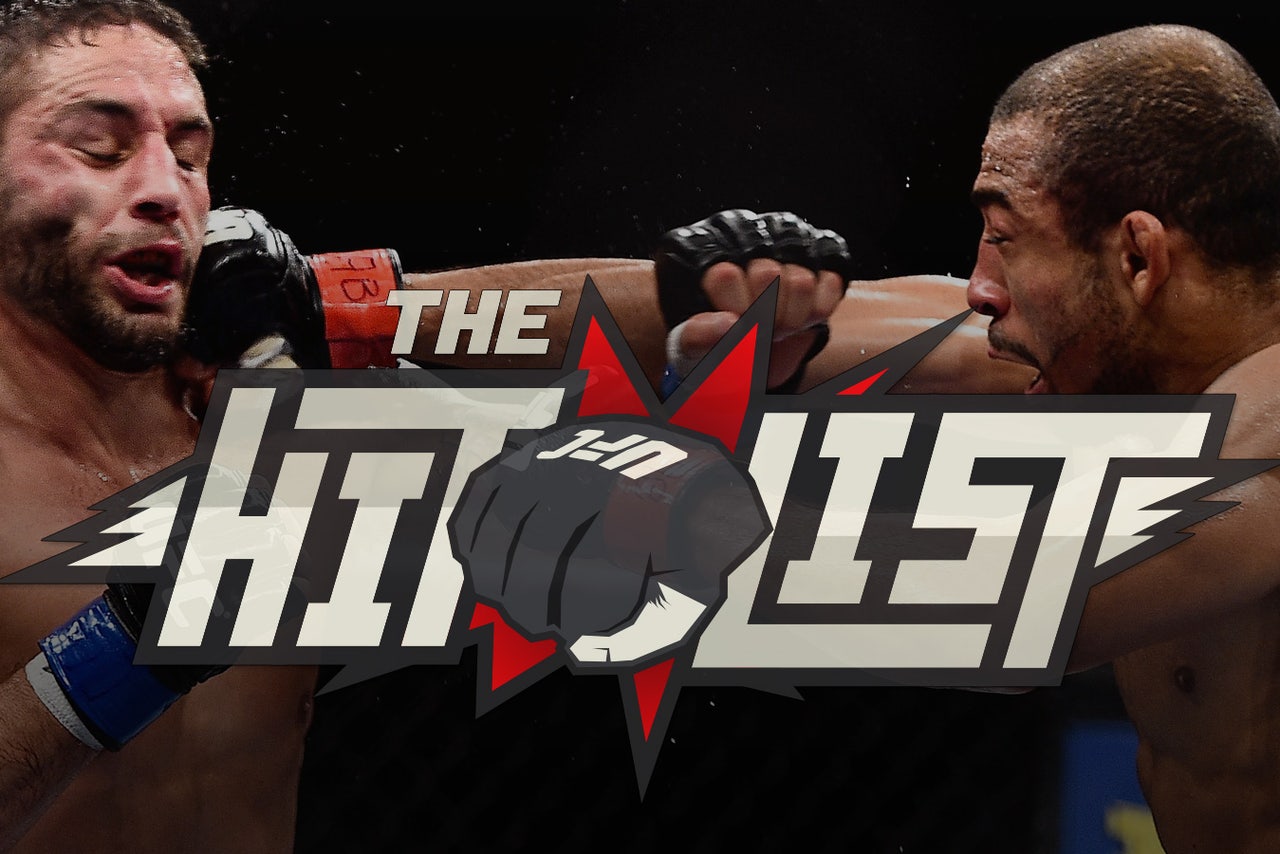 Jose Aldo and Chad Mendes stole the show with one of the best fights of 2014, but there was plenty else to cover from UFC 179 on Saturday night.
Phil Davis called out a UFC legend, Fabio Maldonado had quite the unique celebration and a top prospect emerged in the lightweight division.
Below, we try to sort out the five best moments from a fun event in Rio de Janeiro. Here's what we came up with:
'Junior' mint
Where was the safe Jose Aldo, the one who supposedly had not evolved? He was nowhere near Rio de Janeiro on Saturday night. The Aldo who showed up and beat Chad Mendes by unanimous decision was dynamic and devastating. He nearly finished Mendes near the end of the first round and wobbled him several other times. As UFC president Dana White said in the post-fight press conference, Mendes brought out the best in Aldo.
This was Aldo's toughest test to date and he delivered. Mendes improved exponentially since the first time the two fought in January 2012. This bout could not have been any more different. Aldo was bloodied and bruised, but overcame to take four out of the five rounds on the judges' scorecards. He's the only Brazilian left with a UFC title and it'll be hard to take that featherweight belt from him. Aldo is a deserving No. 2 on the pound-for-pound list after Jon Jones.
Wonderfully random
Phil Davis executed his gameplan perfectly in outwrestling and outpointing Glover Teixeira in a complete unanimous decision Saturday night. And then he went out and challenged Anderson Silva, the greatest of all time. Wow. Good for you, "Mr. Wonderful." Davis explained in the post-fight press conference that he is being called "The Brazilian Killer" by the media and figured why not call out the best Brazilian -- and best MMA fighter -- of all?
Silva was in attendance and did not look impressed. He has fought most of his career at middleweight and, at age 39, is coming off a broken leg to meet Nick Diaz at UFC 183 on Jan. 31. "The Spider" moving up to light heavyweight to face Davis, a dominant wrestler, makes very little sense. Silva has lost twice in a row to Chris Weidman, another very good and much smaller wrestler. But hey, you have to give Davis credit for trying. If you're going to shoot, you might as well shoot high.
Along came a 'Spider'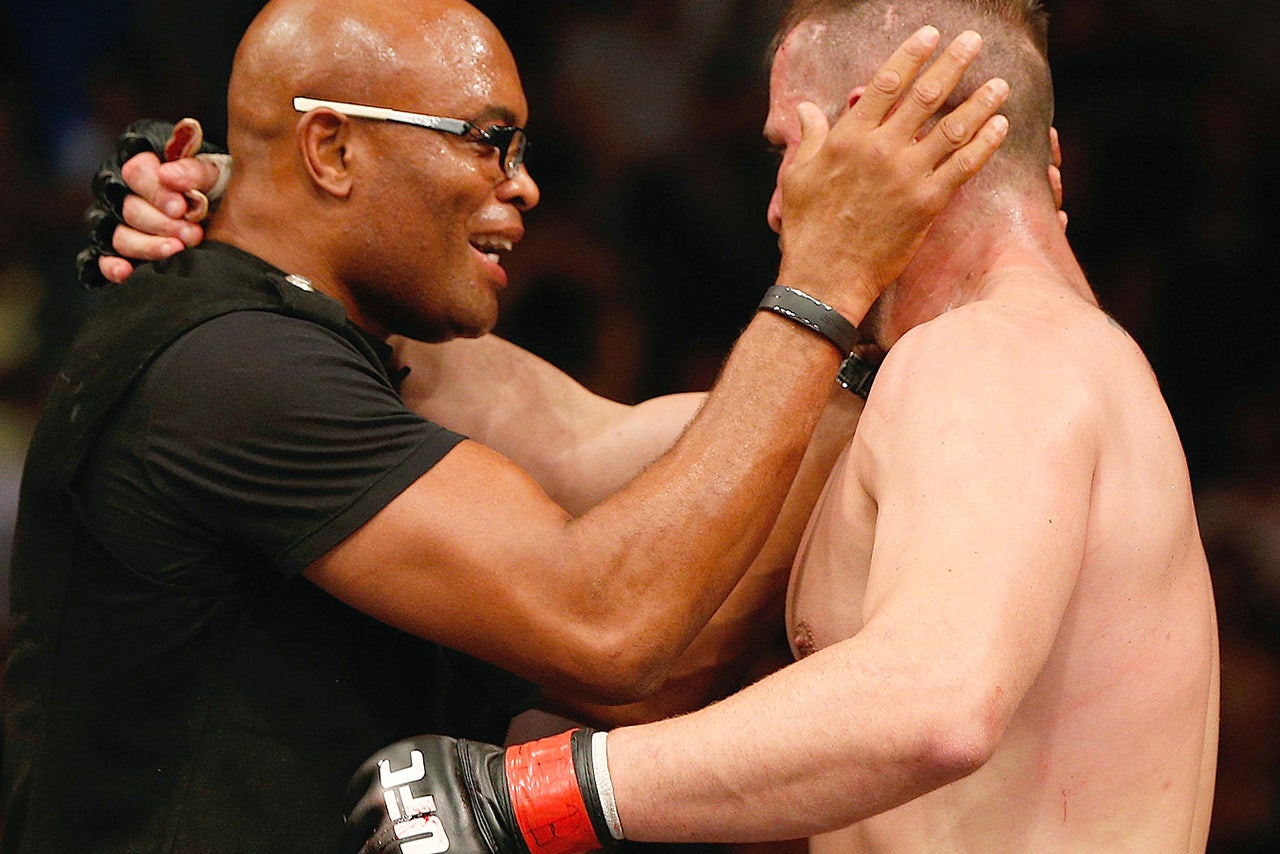 A very cool moment between Anderson Silva (left) and Fabio Maldonado.
Fabio Maldonado picked up a huge TKO win over Hans Stringer in the second round Saturday night and could not contain himself. He hopped on top of the Octagon and began celebrating. Seconds later, someone joined him -- it was none other than former UFC middleweight champion Anderson Silva. Silva hugged and kissed Maldonado. It was a touching, albeit completely unexpected, moment.
Maldonado explained it a bit in the post-fight press conference. He and Silva are longtime friends, but apparently he criticized "The Spider" in the Brazilian media recently. When Silva and Maldonado were up on the cage, Maldonado said he apologized and that he regretted it. It was pretty clear Silva forgave him. Either way, that was a pretty cool, spontaneous moment that you just don't see very often.
Mr. 2014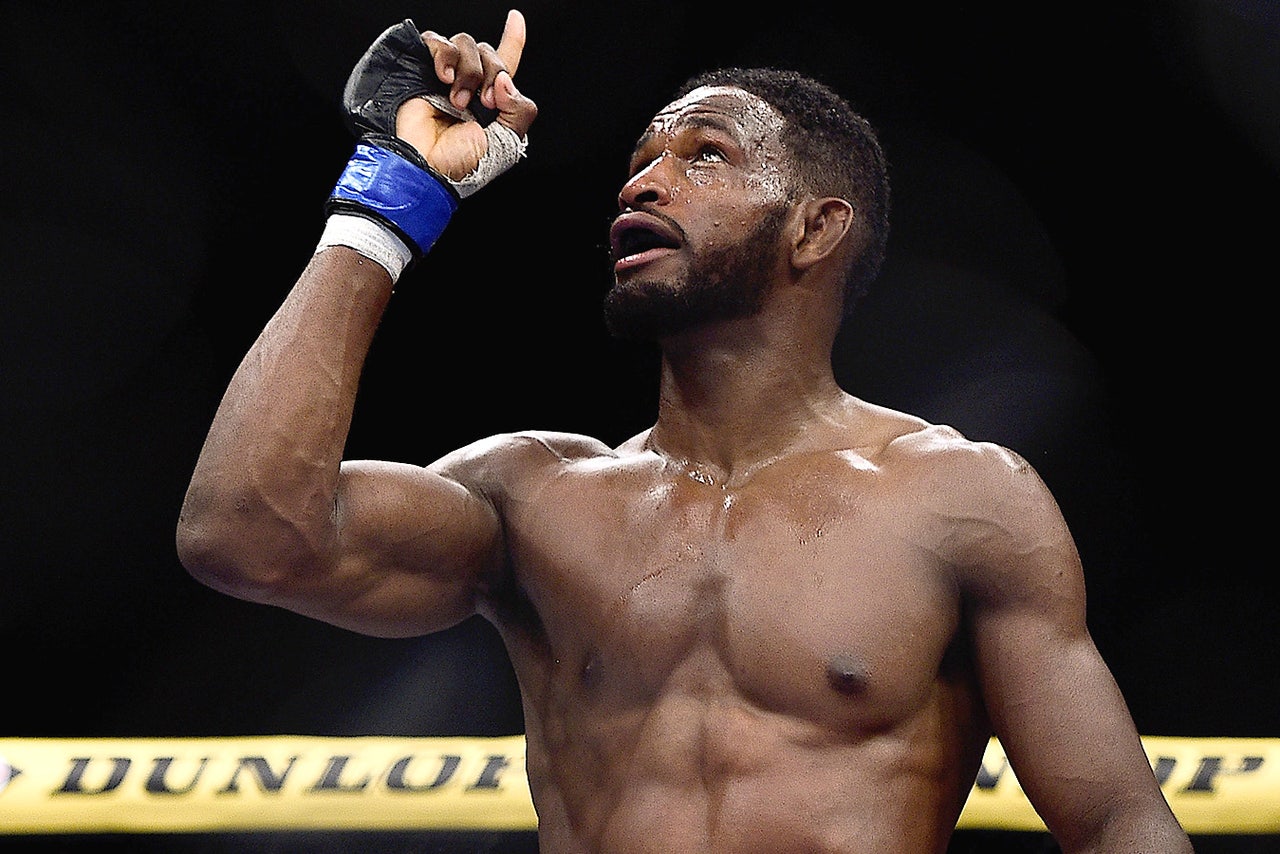 Neil Magny celebrates his fifth win of 2014.
Who has had a better year than Neil Magny? After beating William Macario on Saturday night, Magny has now strung together five straight wins in 2014, tying the modern UFC record with Roger Huerta. Granted, he has not faced the greatest competition, but winning five consecutive times in the UFC is no small thing. Magny also has the best current winning streak in the welterweight division.
The UFC should try to sneak him onto one of the year-end shows. Why not? Magny should at least get a chance to go for the record. The Colorado resident was really solid against Macario, using his reach and then taking Macario down when necessary. Macario's corner told him that Magny had "no ground" before the third round. So, on cue, Magny took Macario down and finished the fight via TKO with ground and pound.
Prospect watch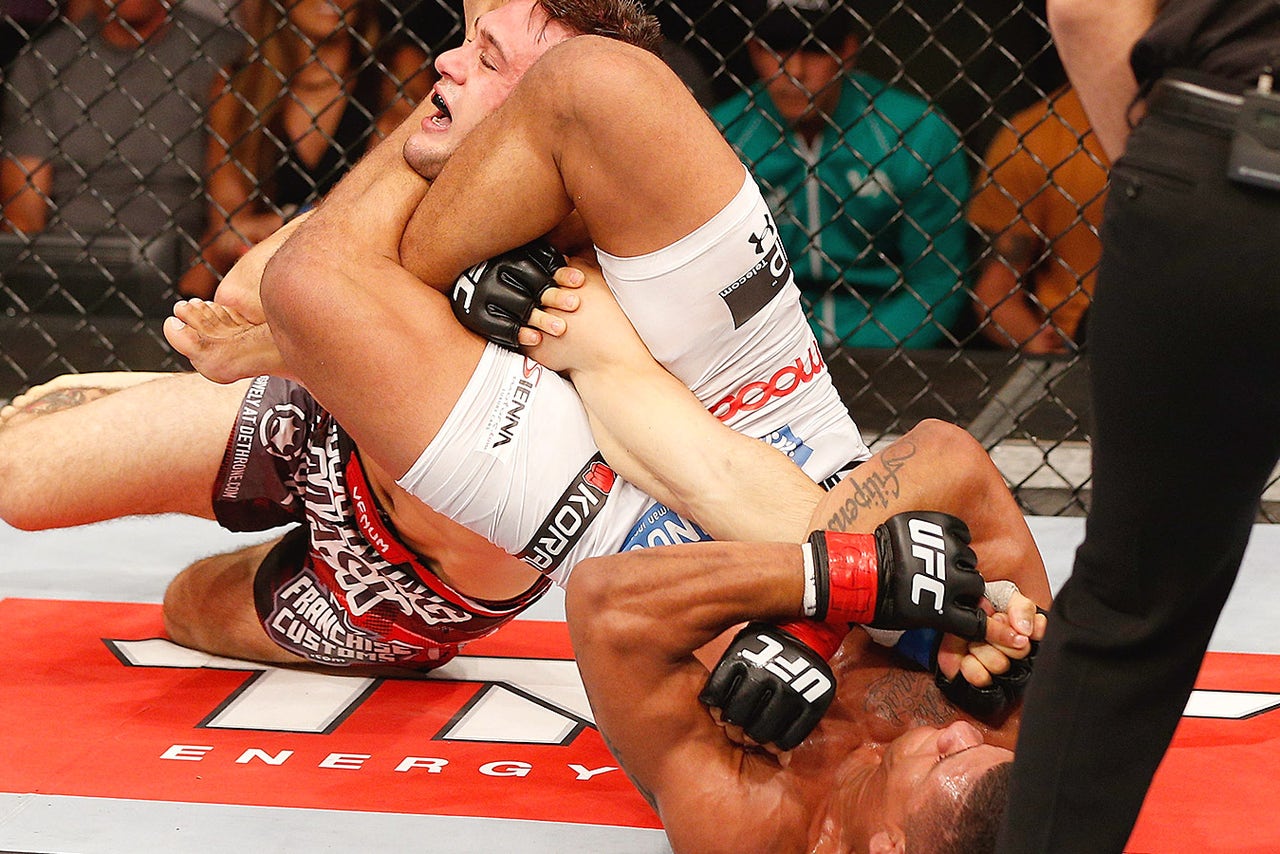 What a nasty armbar by Gilbert Burns on Christos Giagos.
Look out lightweight division. Gilbert Burns is coming on strong. "Durinho" has now won his first two fights in the UFC and he looked great in submitting Christos Giagos via first-round armbar Saturday night. Burns noticed time was running down and transitioned into the submission beautifully, cranking hard on Giagos' arm until he tapped.
Burns' Brazilian jiu-jitsu is top notch. He has won multiple world gi and no-gi championships and is also the BJJ coach for UFC middleweight top contender Vitor Belfort. Burns trains with Belfort at the Blackzilians gym in Boca Raton, Fla., and his striking has come along nicely under coach Henri Hooft. The 28-year-old is a perfect 9-0 in his career and could be looking at a step up in competition in his next fight. He is a serious name to watch at 155.
---
---