Stipe Miocic to Fabricio Werdum: It is harder to do jiu-jitsu when you're getting punched
May 9, 2016

Ever since firefighter Stipe Miocic decided to give MMA a try after his college athletic career his goals were lofty.
"Since Day 1 (when) I started, I wanted to make it to the UFC (and then) I wanted to win the title," he says on the new Countdown to UFC 198 video documentary special (above).
On the strength of dominant finish wins over top heavyweights such as Mark Hunt and Andrei Arlovski, Miocic is close to fulfilling all of his original goals. On Saturday, the Ohio fighter will take on reigning heavyweight champ Fabricio Werdum on the Brazilian's home turf in Curitiba.
It is never easy to rip a crown away from a king, but Miocic's team is confident that he is a problematic stylistic matchup for Werdum. Miocic's coach Marcus Marinelli doesn't take the fight with the champ lightly, but he still believes his man has the edge.
"I have a lot of respect for Fabricio Werdum," he says. "But I think Stipe's style matches up very well with him, especially on his feet."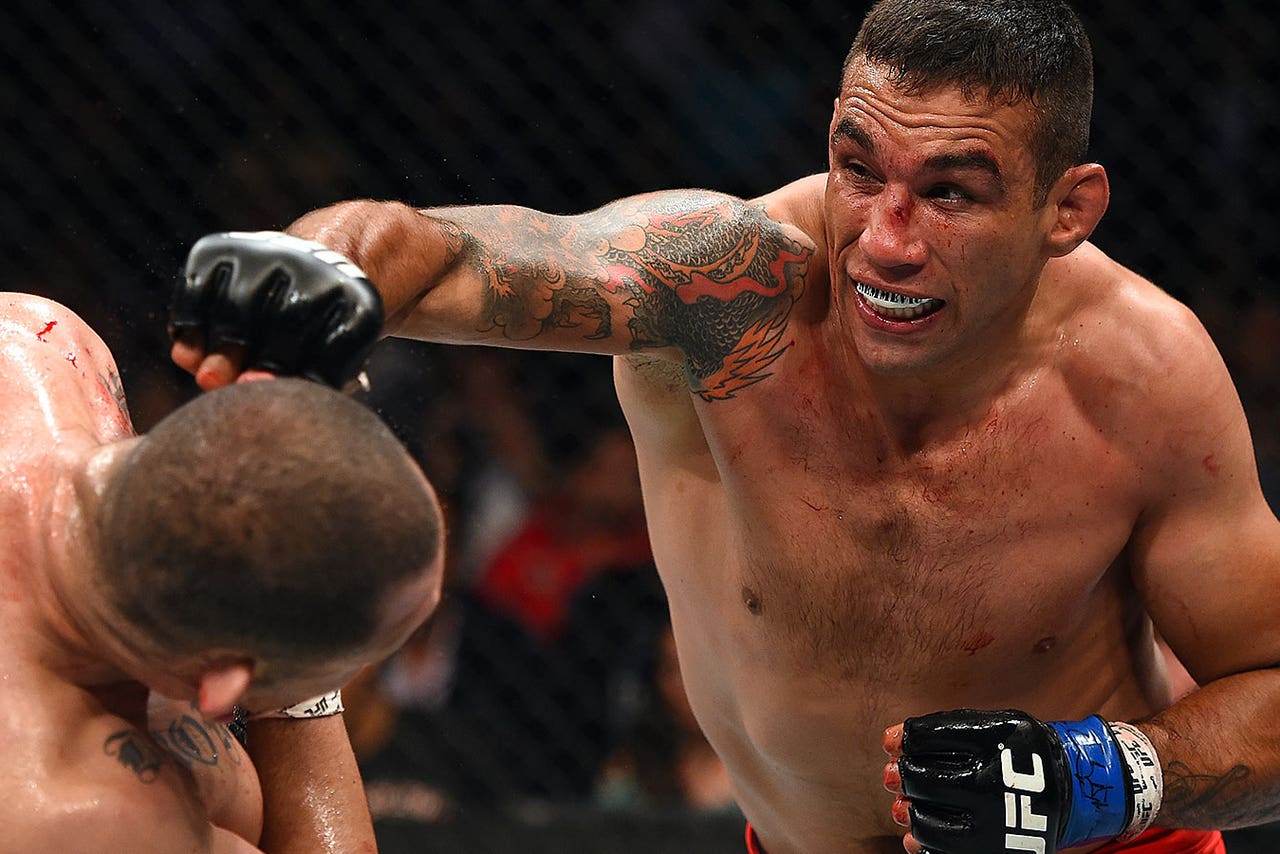 Heavyweight champion Fabricio Werdum's team believes that he's the more well-rounded fighter and striker, in comparison to his challenger Stipe Miocic.
Training partner and UFC light heavyweight Gian Villante agrees. As much as the Brazilian jiu-jitsu champion Werdum has improved his stand-up striking over the years under the tutelage of Rafael Cordeiro, Villante believes that Miocic has more pop in his shots.
"The biggest thing is that Stipe has the power," he claimed. "Stipe hits harder. He brings that knockout to the table."
Cordeiro doesn't deny that Miocic can punch. He just doesn't believe that the Strongstyle team member can do much else.
"Stipe has good boxing but, that's it," he challenged. "I think Fabricio has more skills. Fabricio has Muay Thai, jiu-jitsu. His wrestling is good."
For his part, Werdum also believes that he's well-rounded enough to successfully defend his title.
"I have hard kicks. I have good takedowns. I have good jiu-jitsu," he says. "I want to finish him in the first round, for sure. ... Hard fight, but May 14, I keep my belt."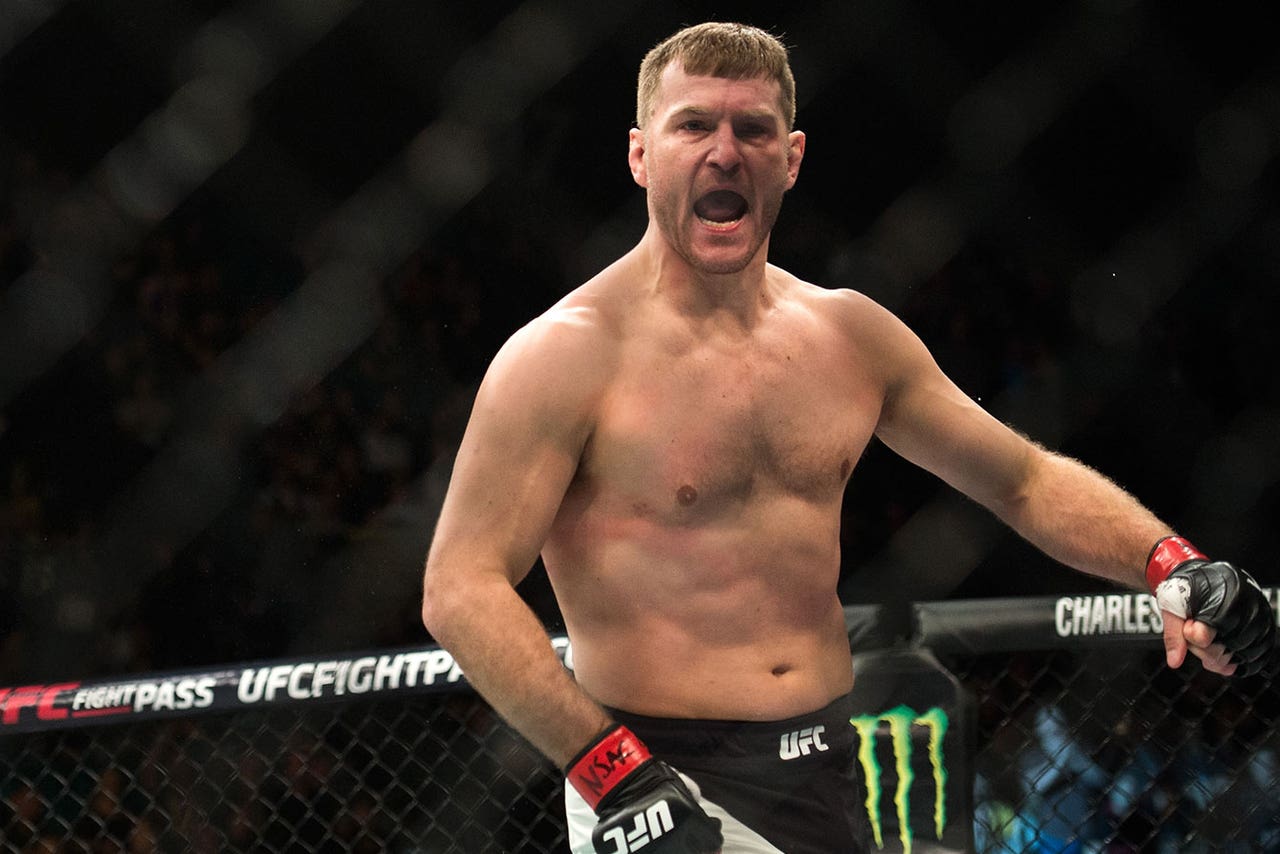 Stipe Miocic is on the verge of making his career dreams come true.
Miocic has spent many years being soft-spoken and letting his actions speak for him. But he doesn't have any problems making his case verbally prior to fight night.
Miocic concedes that Werdum is an excellent submission fighter, he just feels that he'll be able to stifle that attack a bit with his fists.
"Definitely, he's got a black belt, and he uses it well," he allows. "But it gets harder to do jiu-jitsu when you get punched in the face."
---
---