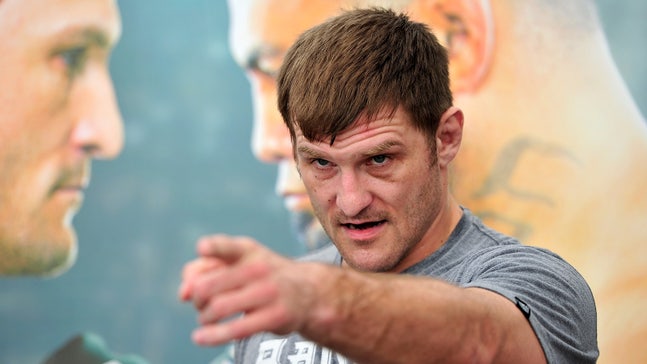 Stipe Miocic: Mirko Cro Cop offered lots of help about fighting Mark Hunt
Published
May. 7, 2015 10:46 a.m. ET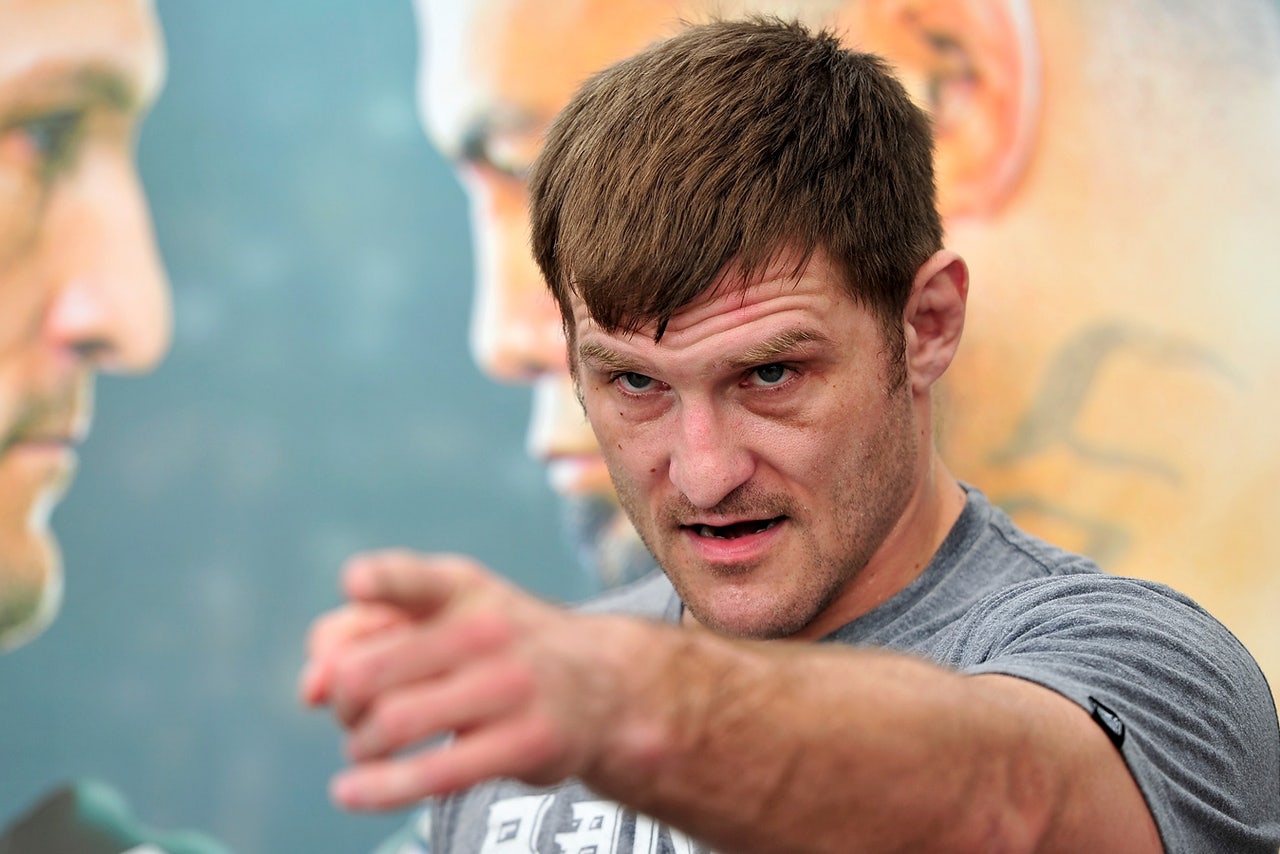 Coming off a hard-fought, five-round battle with former UFC champion Junior dos Santos last December, Stipe Miocic didn't take a lot of time to sulk about the decision that saw him fall to the Brazilian in one of the best heavyweight fights of all 2014.
Miocic hit dos Santos with everything he had, but when it was over the judges still gave the decision to the former champion, and there was nothing much he could do about it.
No matter how many people told Miocic he won the fight or deserved the nod, it didn't erase the loss from his record and nothing was going to be accomplished by complaining about it.  So after his wounds healed and he was able to get back in the gym, Miocic just picked himself up, dusted off and got back into training again.
"You've got to let go it. The judges felt like he won and there's nothing I can do about it. So he won. So onto the next. It is what it is," Miocic told FOX Sports about the loss to dos Santos.
"I took like a week or two off to heal up a little bit. I had stitches so I couldn't really do too much for a little while."
A win would have likely placed Miocic in the crosshairs of a title shot, but regardless of the outcome of the fight with dos Santos, he's still ranked in the top five of the heavyweight division and a victory in his next fight over Mark Hunt will put him right back in the title race.
Between the fight with dos Santos and the upcoming bout with Hunt, Miocic also got the chance for the first time to train with one of his idols growing up when he received a call from former PRIDE Grand Prix champion Mirko Cro Cop to help him prepare for his return to the UFC in April.
Like Cro Cop, Miocic is a proud Croatian so as he made his journey into the sport of MMA, he looked up to the former kickboxing legend as somebody he could aspire to be like so having the veteran fighter call him to ask for assistance was like a dream come true.
"He gave me a call and said 'would you like to come train?' I said sure. I was pumped," Miocic said about working with Cro Cop. "He's a good training partner, great guy. I was definitely excited. When he called I was pumped."
Cro Cop benefitted from working with Miocic because in his return to the Octagon he knocked out former UFC title contender Gabriel Gonzaga with a nasty series of elbows in the third round of their matchup that took place in Poland.
Miocic has always been a fan of Cro Cop and looked up to him as a mentor, but after spending several weeks training together where the two heavyweights became friends, he admits watching him fight live for the first time was like sitting on pins and needles.
"I was nervous as hell watching him," Miocic said. "It was crazy watching that fight but I was so proud of him."
While Miocic was brought in specifically to train with Cro Cop ahead of his UFC return, there was a lot of payback given to the Ohio native as well as he prepared for his upcoming fight against Hunt in Australia.
Twice during his career, Cro Cop faced Hunt in competition -- once during a kickboxing match in K-1 from 2002 and a second time in MMA while they were in PRIDE FC in 2005. Miocic wasn't going to give any secrets away from what he learned working with Cro Cop, but he says the Croatian icon gave him a few things to use when he faces Hunt this weekend.
"He definitely gave me some good pointers. He's a legend so everything he told me has helped me out," Miocic said.
From the day he got the call with the offer to fight Hunt, Miocic has been excited for the matchup.  As a boxer with some of the fastest and heaviest hands in the division, Miocic is always happy to face a fellow striker and there's no denying Hunt is one of the best when it comes to pure knockout power and he's ready to test himself this weekend.
"I thought it was a great matchup.  It's a great matchup for me," Miocic said. "Mark's tough, one of the best in the world -- but so am I."
---
---