Stephen 'Wonderboy' Thompson explains why he would 'hate' fighting Georges St-Pierre
BY Damon Martin • February 24, 2017
The return of former welterweight king Georges St-Pierre to the UFC was met with a slew of fighters all clamoring for the chance to welcome him back to the Octagon.

For middleweight champion Michael Bisping, the opportunity to face St-Pierre would likely earn him the largest payday of his career considering the Canadian superstar was the biggest draw in the sport while he was still actively competing. For welterweight champion Tyron Woodley, the chance to fight St-Pierre would give him the chance to continue his mission to one day be considered the greatest fighter to ever compete at 170 pounds.

But for top ranked welterweight contender Stephen "Wonderboy" Thompson the option to fight St-Pierre wouldn't be greeted with automatic acceptance due to his history with the former UFC champion.

Long before he was ranked as the No. 1 challenger in the welterweight division, Thompson was a training and sparring partner for St-Pierre while being brought into his past camps to help him prepare for opponents such as Carlos Condit.

That history would make a fight with St-Pierre that much tougher to accept according to Thompson, who might be the only high profile fighter on the entire UFC roster not banging the drum to get a shot at the former champion when he returns later this year.

"I would hate [fighting him]. I would hate the day where I would have to step out there with a guy who inspired me first in kickboxing to [try] mixed martial arts. He was my inspiration," Thompson told the Fight Society podcast. "He's a good friend of mine. That would be a hard one to be honest with you just emotionally because he's a good bud. But you never know.

"You never know what the UFC's going to bring. Of course, I know we're both businessmen and professionals. It's kind of like with Rory [MacDonald], I've got a little better relationship with Georges than I did with Rory. I don't know. We'll just have to see. I would not want to just because of the relationship we have but it is business."




Part of the attraction of facing St-Pierre in his first fight back in nearly four years would be the financial gain earned in pay-per-view profits. In his previous stint with the UFC, St-Pierre routinely pulled in well over 600,000 buys with some of his cards eclipsing over 900,000 buys.

As much as that might matter to some fighters, Thompson says money has never played a major factor in his career and it certainly wouldn't force his hand to call out St-Pierre for a fight if he beats Woodley at UFC 209 to become welterweight champion.

"Yeah for me it is about fighting the best people in the world and proving that I am the best fighter, not only to the world but to myself," Thompson said. "I've been doing this since I was three years old and this is who I am. This is my life and I want to be the best. I do it for the honor and the glory and it's not about that big paycheck."

Thompson even relates that same philosophy back to current lightweight champion Conor McGregor, who has long since eclipsed St-Pierre as the biggest draw while headlining several of the most lucrative cards in UFC history.

"Everybody asks 'would you fight Conor McGregor?' — of course I'd fight Conor McGregor but it's not because of the money," Thompson explained. "It's because he's such a huge martial artist and everybody considers themselves the best if you fight Conor McGregor, if you beat Conor McGregor. I look at it like that."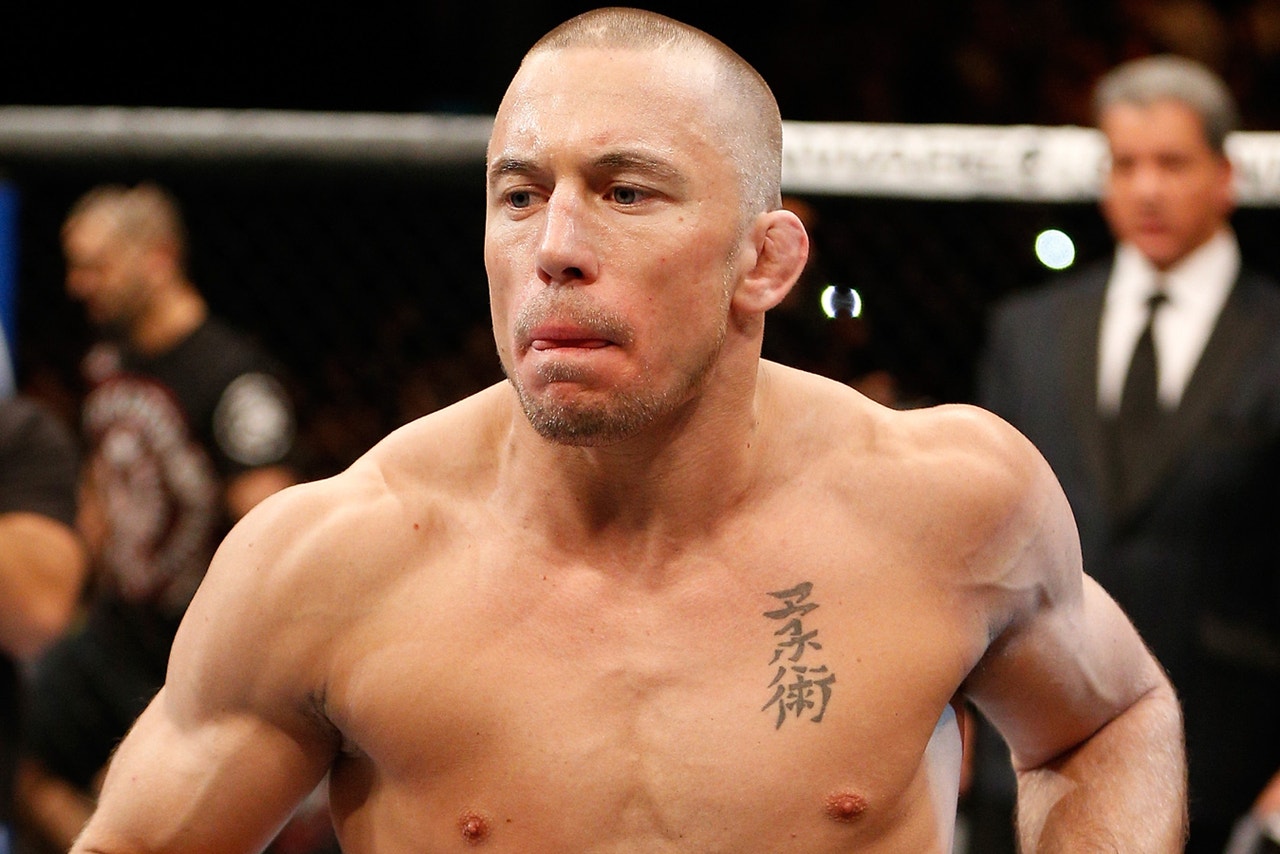 After more than three years away from the sport, St-Pierre will definitely have a lot of eyeballs on his first fight back and that includes Thompson, whether he ended up as his opponent or not.

Thompson knows that time waits for no one but St-Pierre has always been an animal in his preparation so he'll certainly be watching his comeback fight no matter who he faces.

"I am kind of excited that he's back. I know he's always been training, always evolving, everybody thinks that Georges St-Pierre in the past three or four years is maybe not training at all but this guy he's a martial artist, a lifelong martial artist. He's always training and evolving," Thompson said.

"He is the best welterweight of all time and glad he's back out there. I'm glad he can make things work with the UFC. Question is if he still has it. You can train all you want but it is a little different when you're stepping out there. But he's a very intelligent guy, got good people around him, so we'll see."

Listen to the rest of "Wonderboy" on the Fight Society podcast via Soundcloud or download and subscribe to the podcast via iTunes. 



 

 
---
---