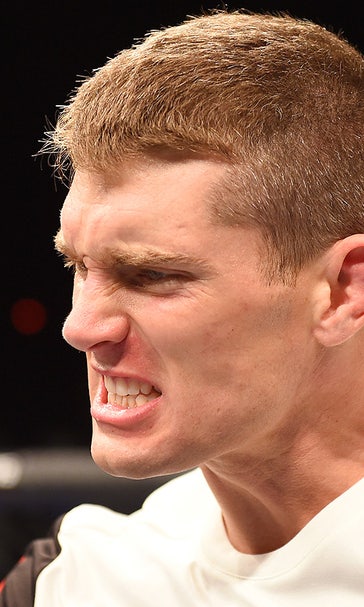 Stephen Thompson: It's kind of 'upsetting' to be passed over for welterweight title fight
May 17, 2016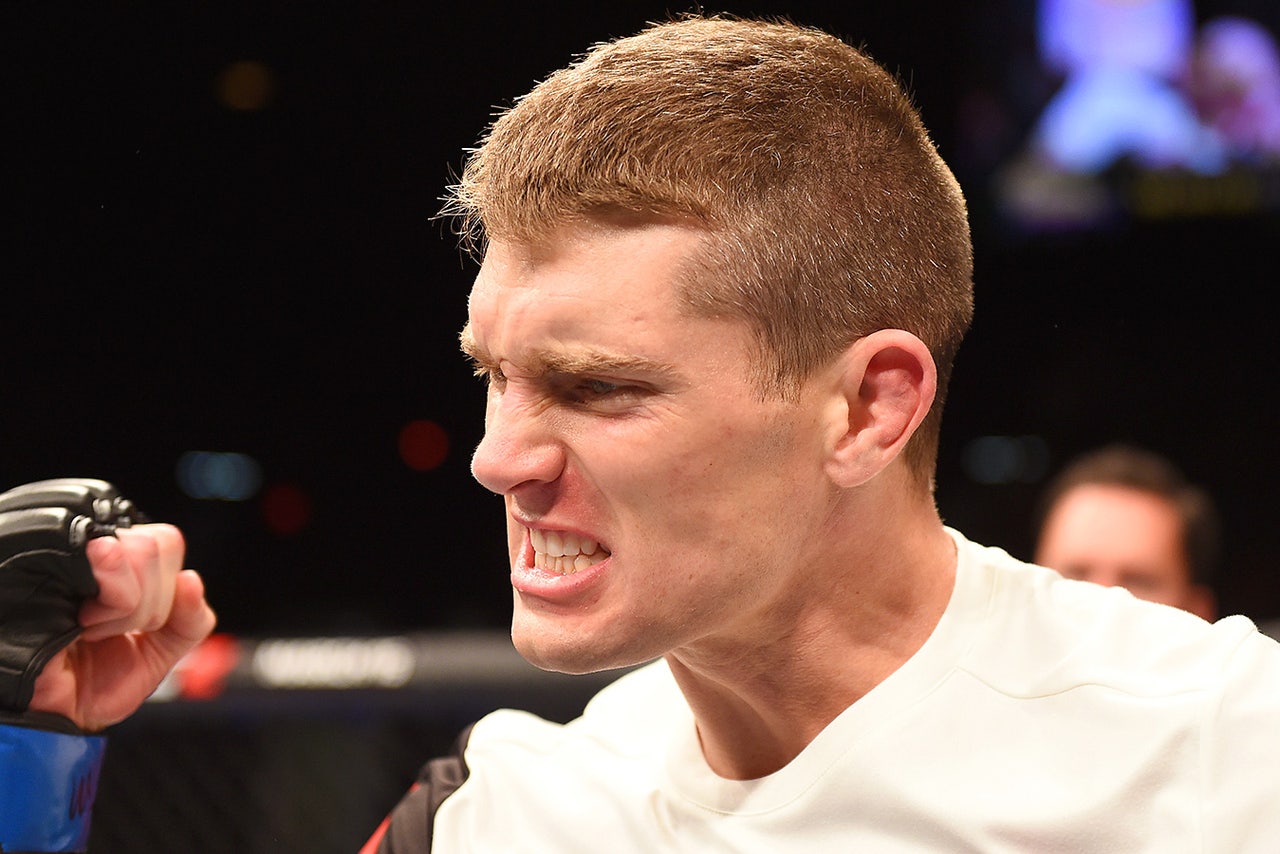 After winning six straight fights and stopping former champion Johny Hendricks inside of one round, contender Stephen Thompson was upset to find out he was passed over for a UFC welterweight title shot in favor of Tyron Woodley.
"To be honest with you, yes. It's kind of upsetting that it's happening this way," Thompson recently told Submission Radio.
Instead, next month Thompson will face former title-challenger Rory MacDonald — who is as good as it gets in the division, but who is coming off a loss to champion Robbie Lawler. 
"I was a little disappointed that I didn't get the title shot. Just because I finished the former welterweight champion and a guy that went five rounds with Georges St-Pierre —€" which is controversial —€" ten rounds with the champion now. And even though Robbie won the last one, it was still controversial," Thompson said. "So I see it as me beating the welterweight champion. And the fact that Rory just fought him for the title in July ... It's almost like they're giving away a second shot for the title. But yeah, man, sometimes that happens."
It's a risky fight for Thompson. But in the end, he's game to take on whoever it takes to get a crack at UFC gold.
"You have obstacles that are gonna get in your way and you gotta just mow through it. He is the number one, I'm the number two," Thompson said. "So I wanna be that number one spot. I want that. And it's a dangerous guy to do that [against], you know? [laughs] I was wanting the title shot, but he's definitely a dangerous guy to be stepping in the octagon with. Which is why he's the number one contender. But you know, we're buds and we're going to be friends before and after the fight."
Thompson believes he'll beat MacDonald, of course. In his mind, he's the more versatile striker, and he's confident that he'll have the gas tank to go the full five, five-minute main event rounds hard.
"I'm gonna be in the best shape of my life. So I know I'll be able to go hard for those five, five minute rounds. And that's what I'm preparing for, you know, keeping him away with my hands and feet," he promised.
"I know [MacDonald is] kind of one-dimensional when it comes to the striking. He keeps his left side forward, he loves to walk his way in to throw his jab. And then once he sets down, he likes to throw combinations. Right after that combination, he shoots for the leg. So I'm gonna be prepared for that, staying on my toes, working angles. He may come out with a different strategy, maybe just bum rush me to the cage or try to get me to the ground quick.
"That's the thing about those guys, about Rory. He evolves. He gets better and he comes in with different tricks. So we're going to see what happens, man. And that's why I'm excited just to see what he's bringing to the table and how I'm gonna react to that. But wherever the fight goes, I'm gonna be prepared for it. If a knockout happens, it happens. If it doesn't, I'm going all five minute rounds, baby."
If things go the way "Wonderboy" plans in June, Thompson fully expects to be the next man to face the winner of UFC 201's Lawler vs. Woodley. If he beats MacDonald for his seventh-straight win and gets passed over again, the usually jovial Thompson won't be be very happy.
"If they don't give me the title shot, something's wrong. That's just not right," he declared.
"You know; people don't really take me serious because I am a nice guy. But they ... Man, something's gotta be wrong if they don't give it to me after this."
---
---