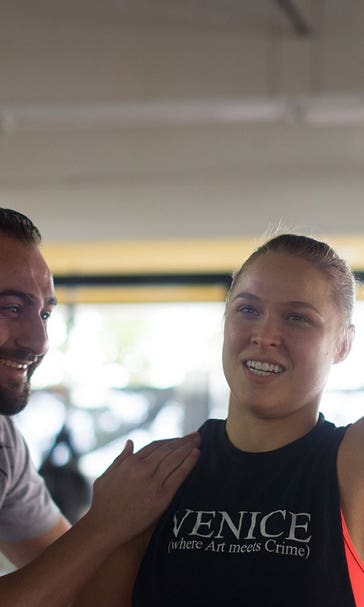 Rousey wants to be UFC, boxing & WWE Divas champ
October 27, 2015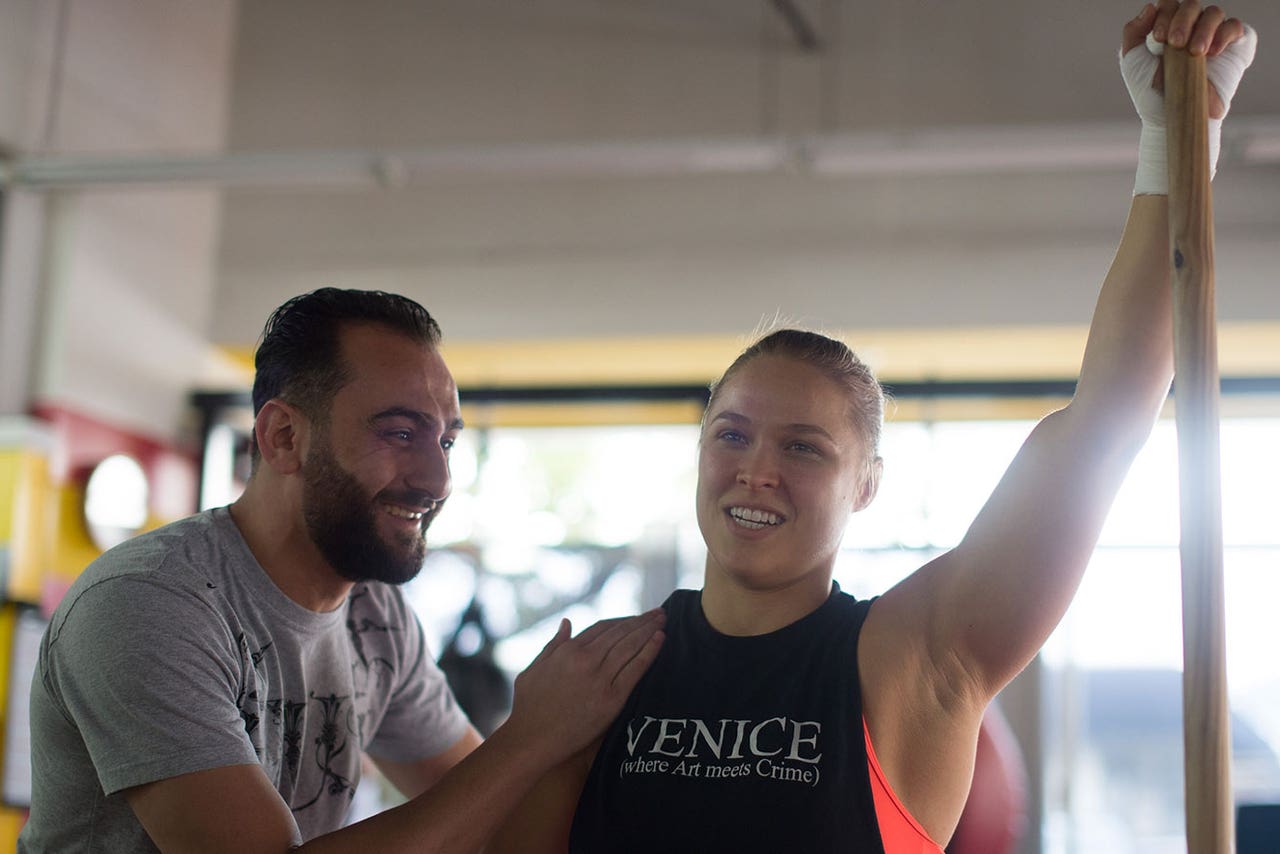 Ronda Rousey already has been called the most dominant athlete in sports, but with mixed martial arts already firmly in her grasp, the UFC bantamweight champion would love to add a few more accolades to her collection.
Most recently, Rousey became the first MMA fighter to land on the cover of Ring Magazine and the caption under her picture read "She conquered MMA, is boxing next?"
Rousey is focused on beating Holly Holm next month at UFC 193 in Australia, but the headline might not be that far from the truth, considering the aspirations she has for the future.
"What I'd really like to do — and I don't know if I'll have the time and I just want to do so many things, but — I want to be remembered as one of the greatest fighters of all time at any sport," Rousey said during a media day in Los Angeles on Tuesday.
Boxing is one of the sports Rousey would love to conquer, but her ambition doesn't stop there.
She also mentioned the possibility of adding a grappling world championship and even a WWE title as well if time permits, because Rousey really wants to do it all.
"What I would love to do: I got an Olympic medal, I would want to retire from MMA as one of the greatest of all time, I would love to have the chance to be the boxing world champion, and I would love to have the chance to be a jiu-jitsu world champion. I'd love to have the chance to be the Divas world champion and just be the best of everything at one point," Rousey revealed.
Rousey already has dipped her toe into the squared circle when she appeared at WWE Wrestlemania earlier this year, and she's mentioned several times her desire to go back at some point.
Rousey becoming a WWE Divas champion certainly would be another first for her, but the only thing holding her back is having time to accomplish all the things she wants to do.
Rousey will embark on her seventh straight title defense at UFC 193 and then get ready to film a movie with Mark Wahlberg in the first quarter of 2016. She also has a leading role in the upcoming "Road House" remake as well as bringing her autobiography "My Fight/Your Fight" to the big screen in the near future.
In other words, it won't be easy for her to win a boxing title, a WWE Divas championship and every other belt she'd like to see wrapped around her waist, but if anyone can do it, Rousey seems like the best candidate.
"How that is possible to do, I'm going to have to figure that out, but I am trying to figure that out. I think if anybody's capable, I think that I am," Rousey said. "I think it's just a matter of prioritizing and timing and figuring out when I can do which ..."
"I'm figuring it out. I'd love to, but it's a process."
---
---