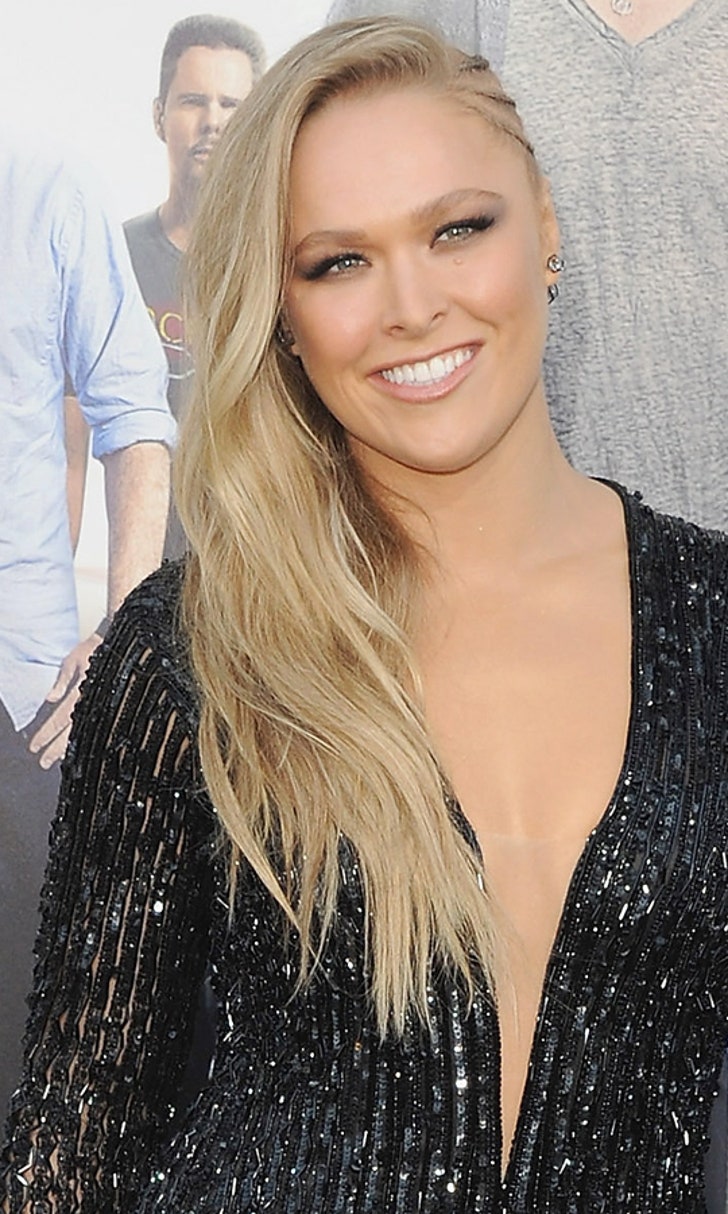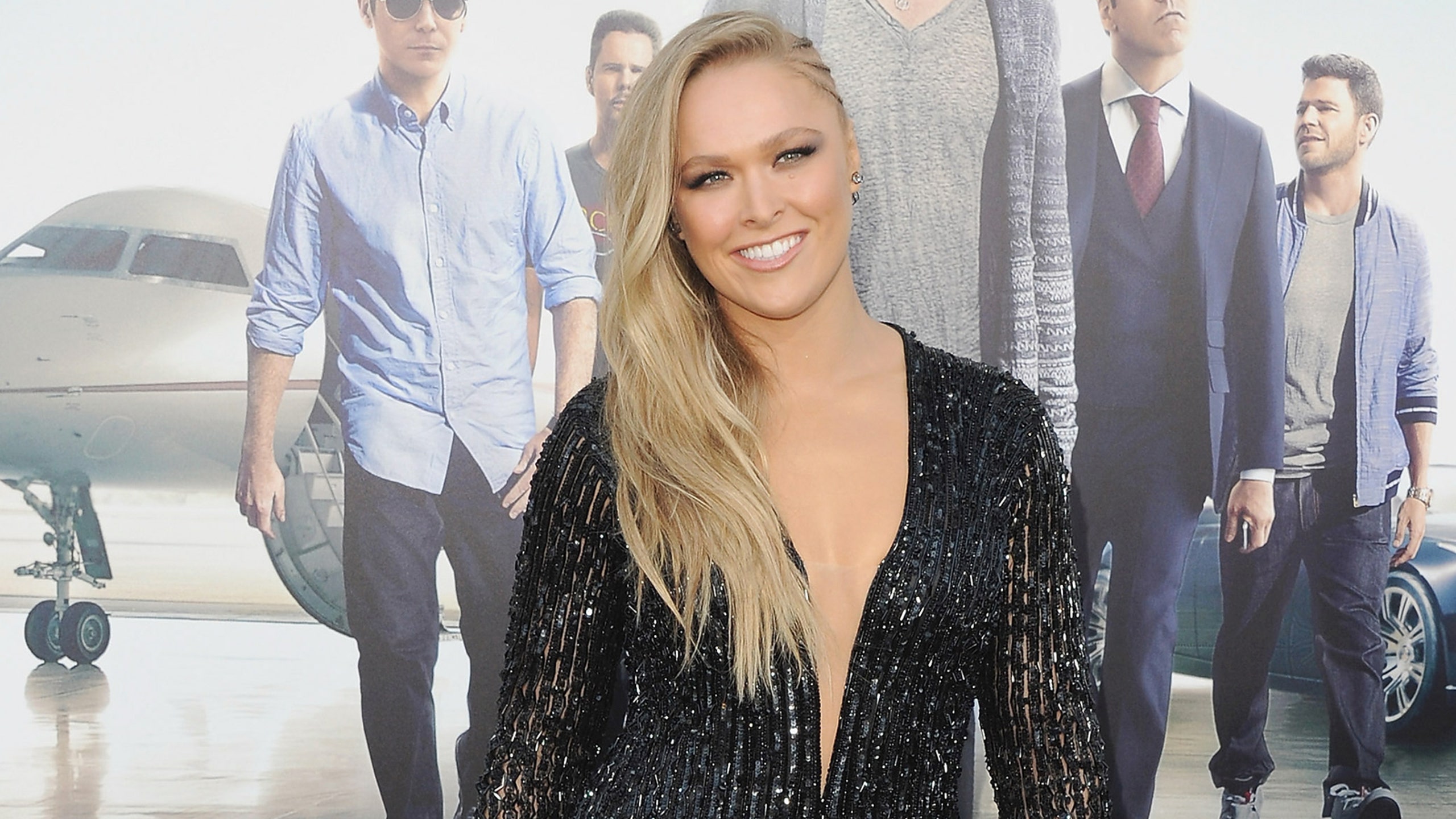 Ronda Rousey: 'I'm starting with my white belt in acting'
BY Damon Martin • October 12, 2015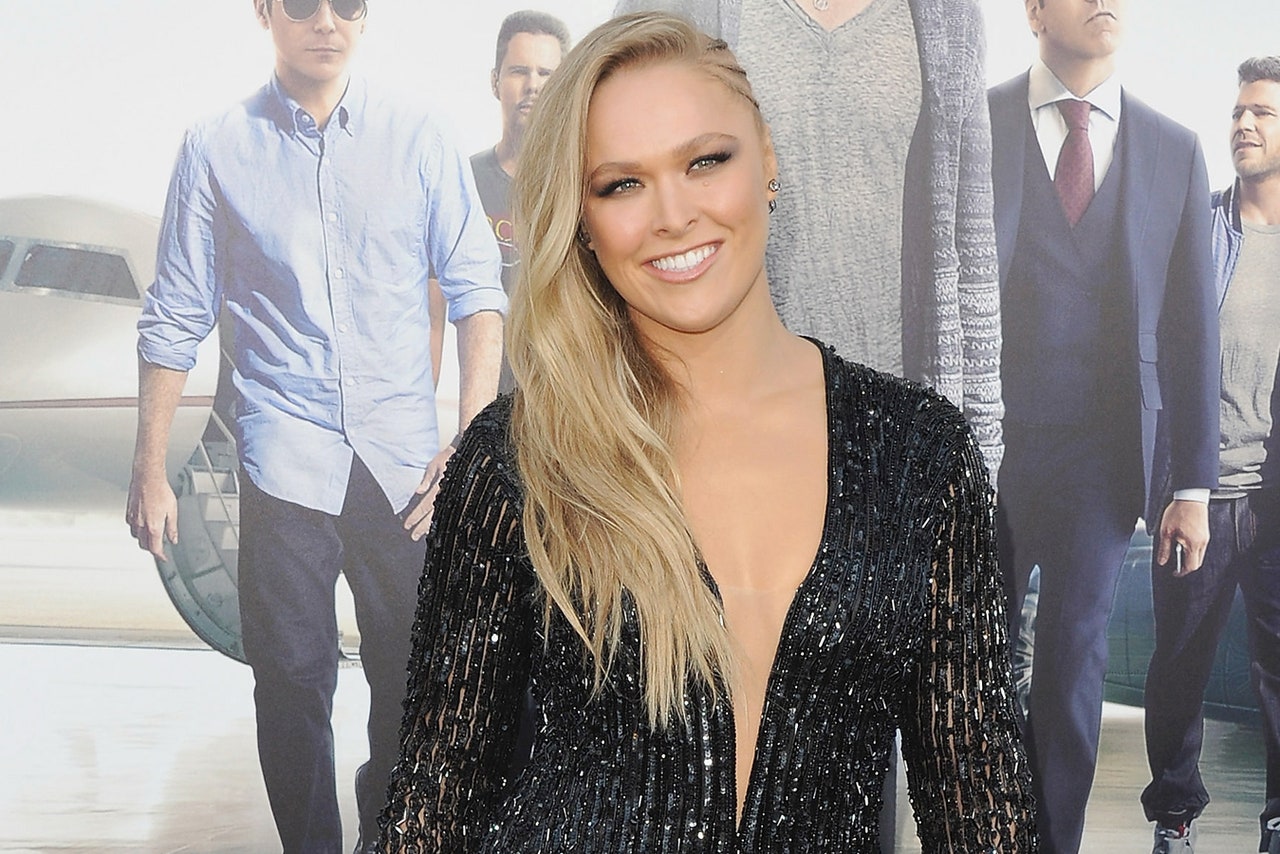 Ronda Rousey might be the most dominant athlete on the planet and one of the best pound-for-pound fighters in the UFC, but she's still a relative novice when it comes to her new pursuit as an actress in Hollywood.
Rousey landed her first role in the action film franchise "The Expendables 3" before back-to-back shoots on "Furious 7" and playing herself in the "Entourage" movie released earlier this year.
The UFC bantamweight champion will get her first starring vehicles in 2016 with a co-lead opposite Mark Wahlberg in the upcoming feature "Mile 22" as well as the remake of the cult classic "Road House" where Rousey will play the same part Patrick Swayze had in the original.
Rousey is the first to admit she's still learning how to act but it's no different than the first day she strapped on boxing gloves after being a world champion in judo.
"I know I'm starting with my white belt in acting," Rousey said recently on ESPN. "I feel like I'm learning more and more all the time and I'm going to get really good at it someday."
Rousey said acting in "Entourage", which has been her most dialogue-heavy role to date, was easy because she was a great learning experience because she was playing herself so she wasn't even forced to get 'in character'.
The dichotomy of Rousey is already splintered as she's a fierce and ferocious competitor inside the cage but a happy, smiling adventurer outside of it. It's those two dynamics that got the director of her next film interested in her in the first place.
"I found a contrast between what I've seen her do in the ring and this kind of hippie girl that lives in Venice and loves music and is very creative," Peter Berg told the New York Times about Rousey.
Rousey definitely isn't opposed to learning on the job as she found out while applying her physicality during two of her movie shoots.
She had her first big scene while on the set of "The Expendables 3" when she engaged in a massive bar brawl and Rousey did it all in a dress and high heels.
"I did all of it with high heels on," Rousey revealed. "I did a fight scene in heels in 'Expendables' and they broke while I was reaching for this bottle to smash over this guy's head and they're actually bad for that."
Rousey found out rather quickly that the two didn't mesh very well together so she found a new method by the time she got around to "Furious 7" when she filmed another big fight scene with co-star Michelle Rodriguez.
It was actually thanks to some of Rousey's friends on the popular reality show "Dancing with the Stars" where she learned how to combine a great action scene with high fashion at the same time.
"A couple friends of mine are on 'Dancing with the Stars' -- Derek Hough and Mark Ballas -- and they were like 'you need to come and watch' and they support my fights so I was like I don't usually do those kinds of things but I'll go. It ended up being one of the best decisions ever because I was watching these girls and I was like they're ballroom dancing shoes, they had heels but they had flexible toes like ballerina slippers almost," Rousey said.
"So for 'Fast 7' I learned from 'Expendables' I had them special order ballroom dancing shoes and spray paint them gold so we would be able to do Superman punches and all kinds of things."
Rousey didn't pull any punches while filming the scene either because the UFC champion didn't use a stunt double and instead went toe-to-toe with Rodriguez from start to finish. She paid for it when the shoot was over, but Rousey admits it was all worth it.
"I was covered in bruises," Rousey said. "I was so sore in ballroom dancing shoes and landing on marble, I mean I was really hitting the deck. It was a really pretty fight. Like not just technically but visually as well."
Rousey will probably get to leave the dancing shoes at home for her next shoot in Indonesia, where she plays a CIA operative in "Mile 22", but with each movie she films, the most popular fighter in the UFC is quickly rising up the ranks in Hollywood. She might even become a black belt in acting one day soon. 
---
---