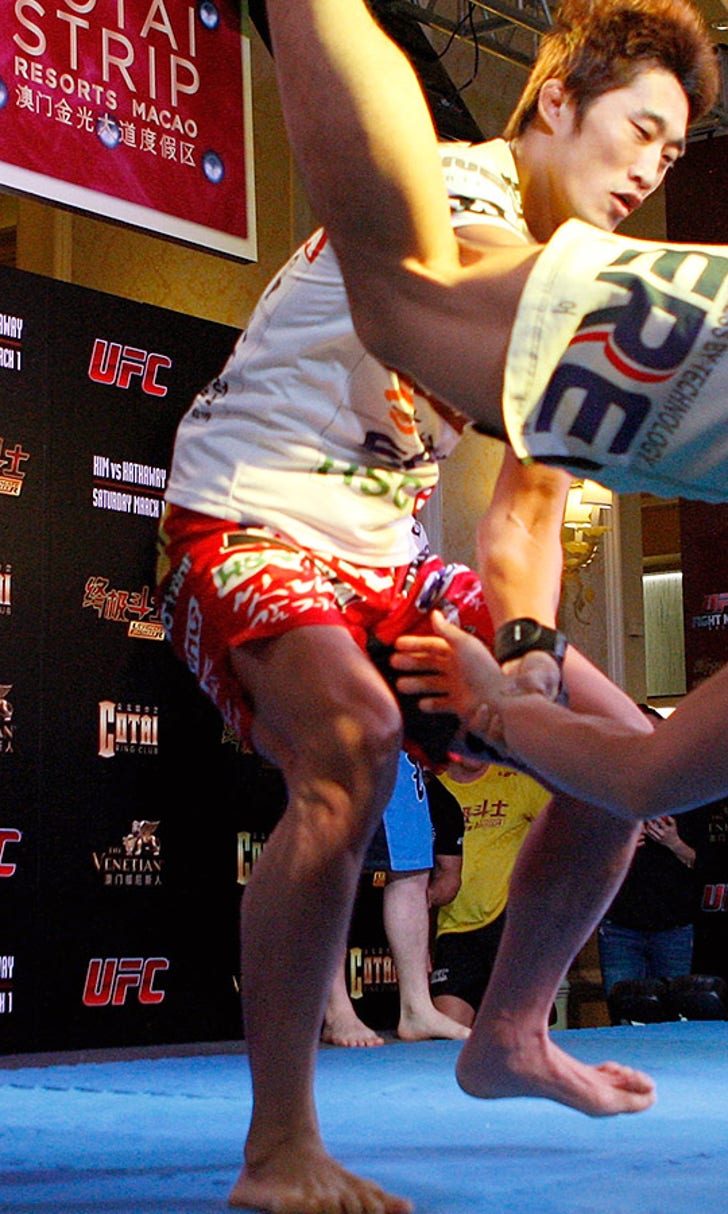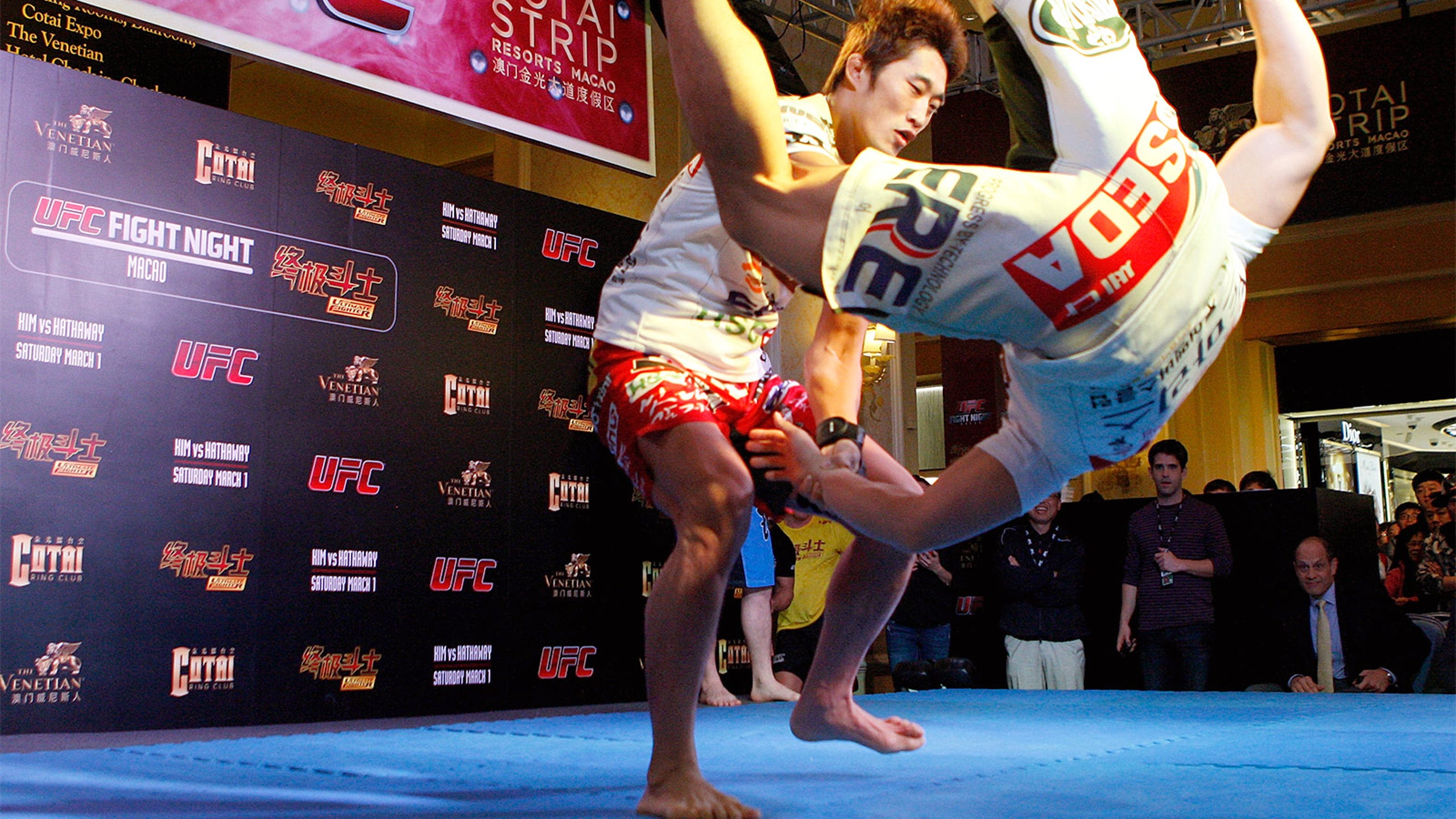 'Rejuvenated' Dong Hyun Kim believes this could be his last run at a UFC title
BY foxsports • February 28, 2014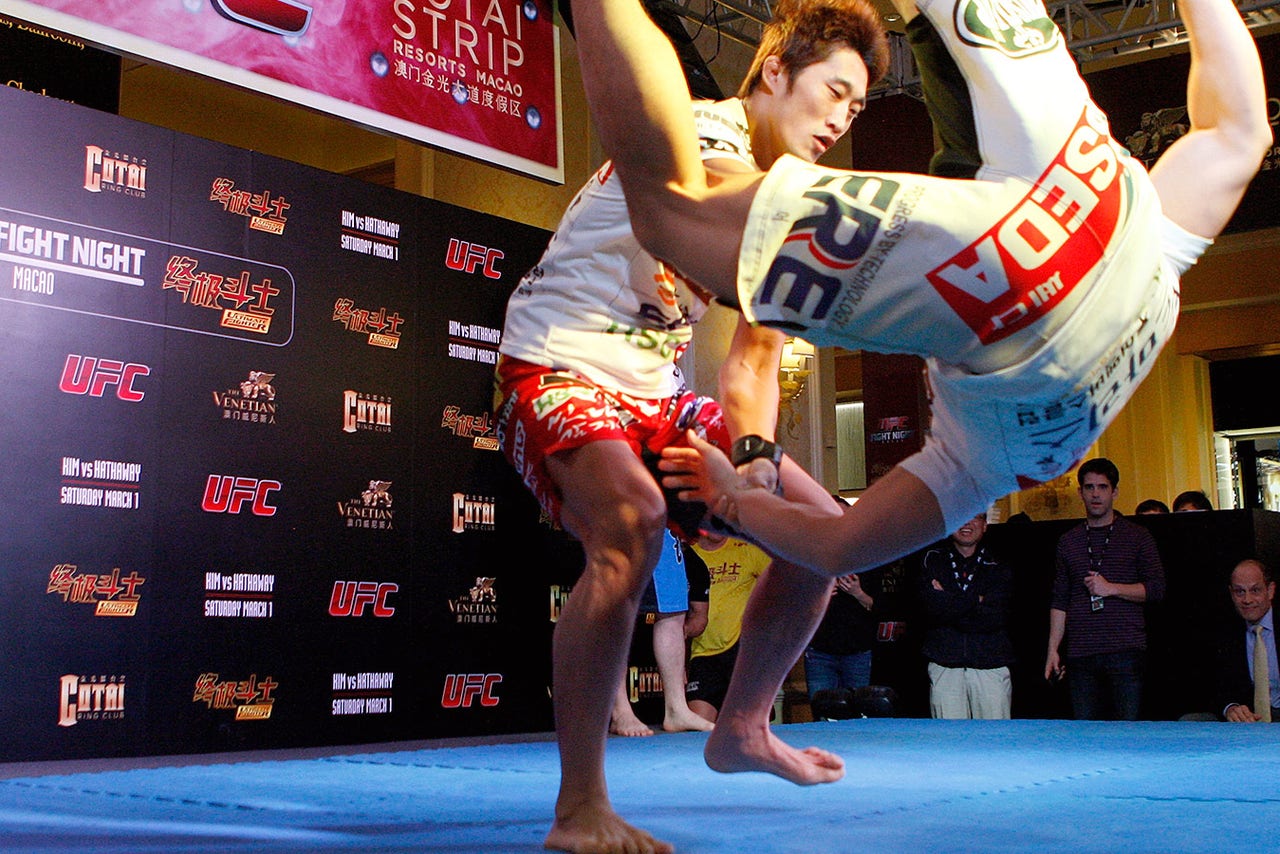 The way Dong Hyun Kim sees it, this could be it for him. If he doesn't beat John Hathaway on Saturday, he may never be thought of as a UFC contender again.
"I'm gonna treat this as my last opportunity to fight in the Octagon," Kim told FOX Sports through an interpreter. "I'm gonna take that kind of attitude. If I were to lose this match, my chance of getting a shot at the title may have slipped away for good."
Kim (18-2-1, 1 NC) could have a point. Despite three straight wins and good resume wins over guys like Nate Diaz, T.J. Grant and Erick Silva, Kim's name is not usually mentioned among the elite guys at welterweight in the UFC.
A victory against Hathaway at UFC Fight Night (UFC Fight Pass, 5:45 a.m. ET) in Macau won't exactly make him the No. 1 contender in the deep division. But a loss could send him spiraling out of the UFC rankings, where he's No. 11 among 170-pound contenders. As good as Hathaway is -- and he has just one career loss -- he's only fought three times since 2010 due to complications from Crohn's disease. And most fans have no idea who he is.
Put all of those things together and Kim knows exactly what he has to do. Just winning probably won't be good enough. The Korean star is extremely adept at using his judo and suffocating grappling to grind out decisions. But that likely won't cut it when he's the headliner on a card looking to stand out in a loaded weight class.
Kim, 32, admitted to being a little down recently when it came to his MMA career. Being in a main event, he said, has ignited his fire.
"This has rejuvenated my energy," Kim said. "I'm no longer focused on winning per say. I want to put on the best possible performance give the very best and be an entertainer for the fans. This really has given me a great incentive to put on the best possible performance."
In a post-Georges St-Pierre world, the 170-pound division is as interesting as ever. Johny Hendricks meets Robbie Lawler for the vacant title at UFC 171 on March 15 in Dallas. Welterweight contenders Carlos Condit and Tyron Woodley also fight on the card, as do Jake Shields and Hector Lombard. All of those guys are probably ahead of Kim in the pecking order right now -- and so are Jake Ellenberger and Matt Brown.
Dong Hyun Kim (right) knocked out Erick Silva in his last fight and he's hoping for a similar result against John Hathaway.
Kim cannot be discounted, though. His last loss came to Demian Maia in July 2012 and he suffered a bad muscle spasm in that fight, which led directly to the loss. The only other defeat on his record came against Condit, which is nothing to be ashamed of. Kim figures he could be as little as two wins away from a title shot.
"I think if I come away with a knockout or very impressive result from this match, I really hope that I'll have the opportunity to fight one of those top contenders, which will lead to a title shot," he said.
It helps being in Asia, too, he said. The time difference has taken a toll on him in the past when he's fought in the United States or Brazil. Macau is almost a home match for him and he plans on taking advantage of it.
"I gotta put everything on the line," he said. "I'm gonna really go in there like a warrior going in there to a battlefield."
---
---