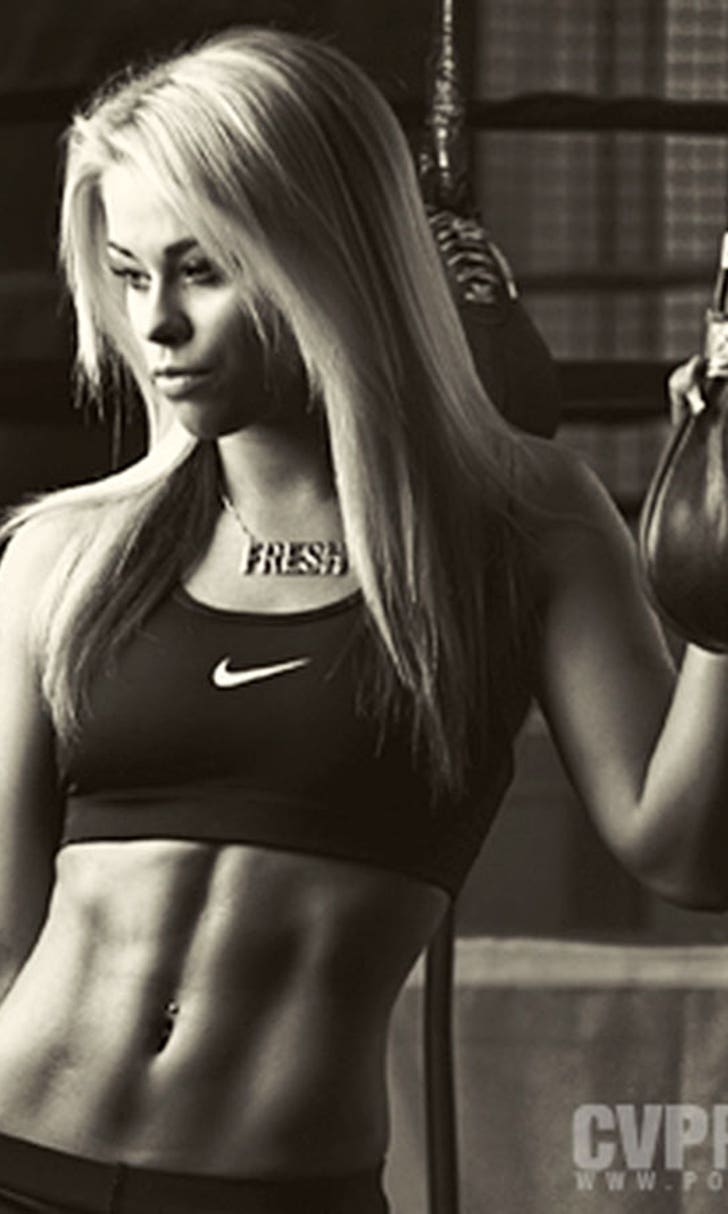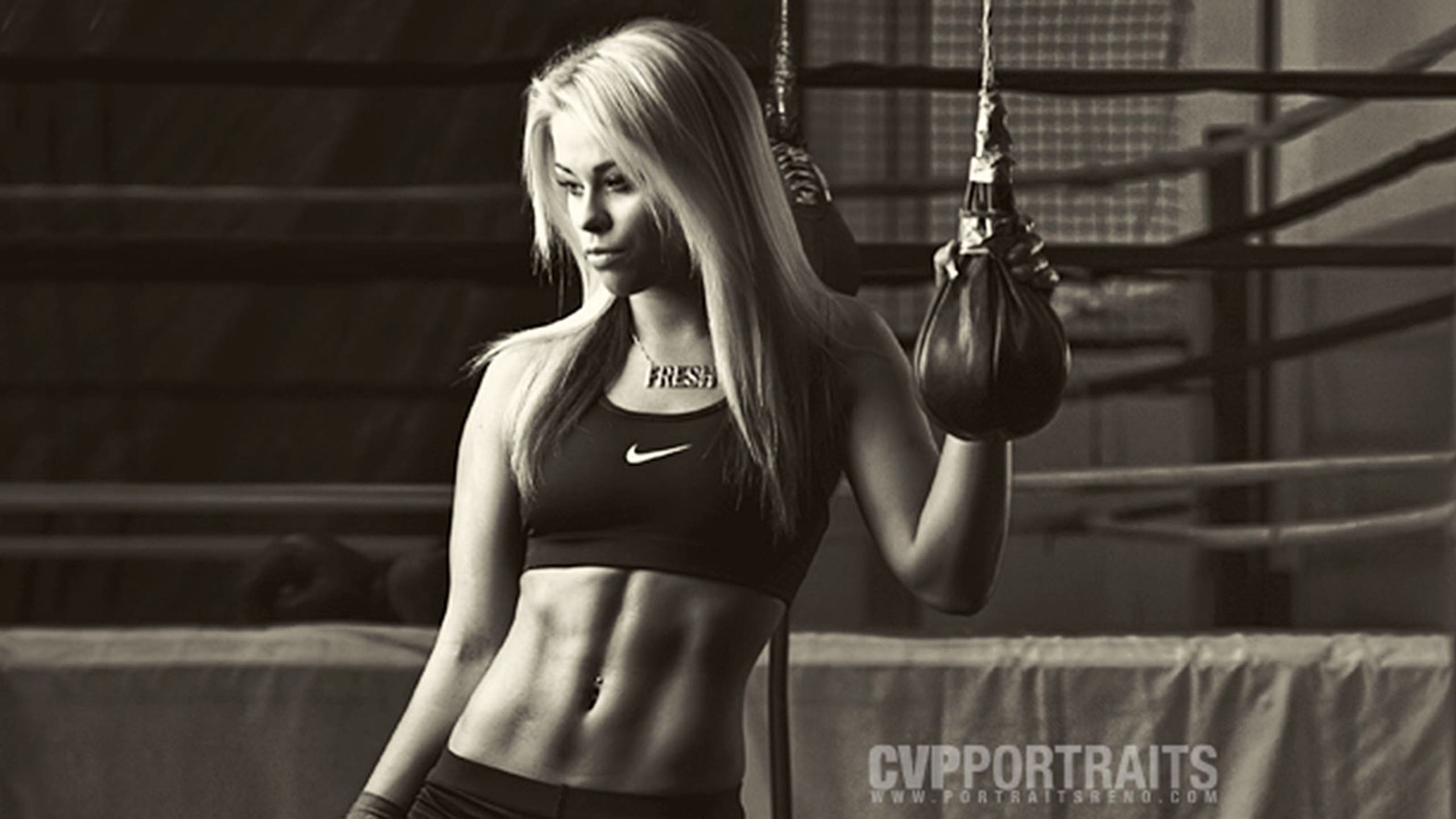 Paige VanZant battles through TUF dismissal on road to UFC debut
BY Elias Cepeda • November 18, 2014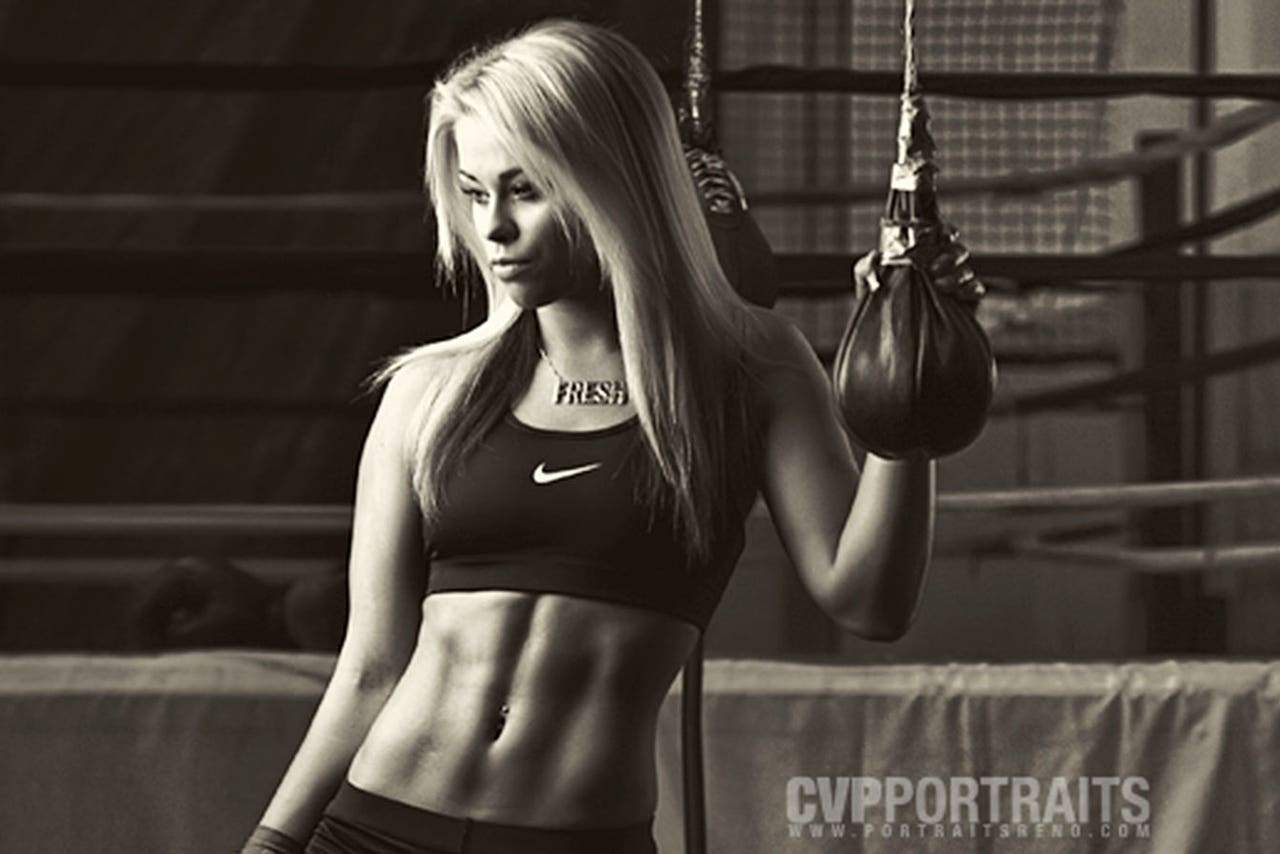 Paige VanZant's life has taken a number of sharp twists and turns over the past couple years. The 20 year-old was just three fights into her MMA career when she got a dream-making call from UFC president Dana White.
"Dana said that I would be on the show [Season 20 of The Ultimate Fighter], and that we'd be competing to win the first ever UFC 115 pound championship," she tells Fox Sports.
Though the strawweight (3-1) was young and new to fighting, she'd already shown herself capable of hanging with the best in the world in fights with the likes of Tecia Torres (4-0) in Invicta FC. A chance to jump right into a world title tournament, on national television, seemed like a career-making fantasy come true for her.
However, VanZant soon received word that she was, in fact, too young for that shot. The Ultimate Fighter [TUF] has long had a minimum age of 21 for cast member competitors, because producers keep the fighter house awash in alcohol at the participants' request.
That bad news was a blow to Paige, but it also came with a teaspoon of sugar. "It was a huge let down," she admits.
"Kind of. Because, I found out that I would still get a UFC contract, just not for TUF, at the same time that they told me I was off the show. It was frustrating because I had my sights set on TUF, and I was preparing for it mentally and physically.
"In the end, it was bittersweet, though, because I watch the show, and I see how much drama comes with it. It would have been a huge learning experience and would have been good publicity, but I could do without all that drama."
Between fight plans changing, and herniated disc injuries, VanZant has not fought since April 2013. She is set to return to action this Saturday at the UFC Fight Night in Austin, TX, against Kailin Curran (3-1).
Throughout it all – the injuries, the fight date changing – VanZant was compelled to move, and deal with lots of certainty in her young career. However, she says she took solace in her training, and admits that finally getting another fight date focused her intensity even further.
"Things have changed a bit over the last year, so I'm used to a lot of change," she explains.
"The TUF stuff was just another curveball. I stayed in the gym, and kept training hard. I was really happy to get a fight set, again, though. I'm really looking forward to it. Having a fight in front of you just makes training a little bit more rewarding, every day."
"12 Gauge" had previously lived in Sacramento to train at Urijah Faber's Team Alpha Male, but has done her recent preparation closer to home. "I started in a gym in Reno Nevada, then moved to Las Vegas to pursue an MMA career. Then, I was at Team Alpha Male for a year, but I ended up hurting my back, and getting three bulging discs," she details.
"I could get medical care for the injuries, but only really through in-state insurance back in Nevada. So, I had to move back with my parents to get physical therapy and train again. It would have been too expensive to stay in Sacramento, keep my job, not fight, pay rent, and pay for therapy on my own. I was fortunate to get good physical therapy and got back into the gym after a few weeks off."
VanZant's parents are happy to have their young road warrior back home, with one notable exception. "Me and my mom are really close so she's stoked to have me back," she begins.
"My dad and I are close as well, but apparently I'm really messy and he hasn't gotten used to my messiness, again, yet (laughs)."
Paige has come to terms with the messiness of a fighter's life, however. The ups and downs come with the territory, and she says she's happy to make her UFC debut a tad more under the radar than she would have, had she been allowed on TUF 20.
"At first I was really upset, and just let down because I wouldn't have the chance for the title," she admits.
"But now I'm happy with how things are going. I don't think I would change a thing.
---
---