Ultimate Fighting Championship
Ultimate Fighting Championship
Overeem situation leaves UFC 146 a mess
Published
Apr. 4, 2012 1:00 a.m. ET

Former K-1 Grand Prix and Strikeforce heavyweight champion and current No. 1 contender to the UFC heavyweight title Alistair Overeem has failed a random drug test it was announced Wednesday.
Overeem, along with all other main-card fighters, was tested at a press conference in Las Vegas to promote the UFC 146 pay-per-view event, at which Overeem was scheduled to take on UFC heavyweight champion Junior dos Santos. "The Demolition Man's" sample came back showing an elevated level of testosterone, a result that indicates the illegal use of testosterone as a performance enhancing substance.
Overeem has been dogged by allegation of PEDs ever since he moved up from light heavyweight to heavyweight and began adding significant muscle mass at an unusually late stage of his adult life. This positive test result comes on the heels of controversy surrounding his last fight with Brock Lesnar at UFC 141. Overeem was licensed to fight Lesnar after failing to provide a timely sample for a pre-fight drug test only on the condition that he took two random tests following his fight with the former UFC heavyweight champion.
There is a remote possibility the test result is proven to be a false positive. A "B" sample Overeem provided at the same time as the one that has shown elevated levels of testosterone could, conceivably, test negative. But it is highly likely his eagerly anticipated title fight against Junior dos Santos will not take place.
Should that happen, then the UFC will no doubt scramble for a replacement challenger for what will be dos Santos' first defense of his heavyweight title. Luckily, the all-heavyweight main card gimmick for UFC 146 gives them plenty of possible contenders.
Early reports suggest the UFC sees former champion Cain Velasquez as the man ready to step into Overeem's spot, but this would surely be a mistake. Velasquez has not fought since dropping the title to Dos Santos in November at UFC on FOX 1, and while he may have been battling numerous injuries he still lost to the Brazilian in just 64 seconds. As good as he is, Velasquez needs to win at least one fight before he can once again be considered a credible challenger.
Instead, the UFC should look to the man Velasquez was scheduled to face at UFC 146, former heavyweight champion Frank Mir. While Mir has not exactly been setting the heavyweight scene on fire, he has won his last three fights, and a resume with wins over Mirko Cro Cop, Roy Nelson and Antonio Rodrigo Nogueira is nothing to sneeze at. And with the brutal nature of his victory over Nogueira still fresh in everyone's mind, in which he snapped Big Nog's arm while trying to submit him, there's a natural grudge between Mir and the champion, with Nogueira being dos Santos' trainer and mentor.
Mir has also made clear his readiness to step up if needed.
"I would be excited if given the opportunity to compete for the UFC's heavyweight title at UFC 146 if the reports released earlier today regarding Alistair Overeem failing his 'A' sample drug test are true," Mir said in a press release. "I have been fortunate to be able to fight in the UFC for more than a decade, and it is a dream of mine to become the first three-time heavyweight champion in the UFC. Being able to fight Junior dos Santos would put me one step closer to that dream."
A division still divided
MMA fans may not realize this when they sit down to watch UFC 146, but unique among the organization's seven divisions, the heavyweight champion does not have a claim to be the one true undisputed heavyweight champion.
Since Randy Couture left the UFC in 1997 without losing his heavyweight title, the lineage of the oldest championship in the sport's history has been broken, with Couture twice losing in Japanese rings before returning to his old stomping ground inside the Octagon. As reported by the Wrestling Observer's Dave Meltzer, starting with Enson Inoue, the lineal title would stay in Japan until eventually it was unified with the Pride Fighting Championships heavyweight title. It would remain Fedor Emelianenko's bragging right until he lost to Fabricio Werdum in June 2010.
With his victory over Verdum last summer, Overeem added the hypothetical lineal championship to the very real gold that already adorned his waist. His fight at UFC 146 against Dos Santos would have brought to an end a rupture in the lineage of the sport's most prestigious title that has endured for almost as long as the sport itself has existed.
With that fight now in doubt, the potential argument about who the true heavyweight champion is may continue for some time to come.
---
---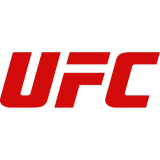 Get more from Ultimate Fighting Championship
Follow your favorites to get information about games, news and more
---