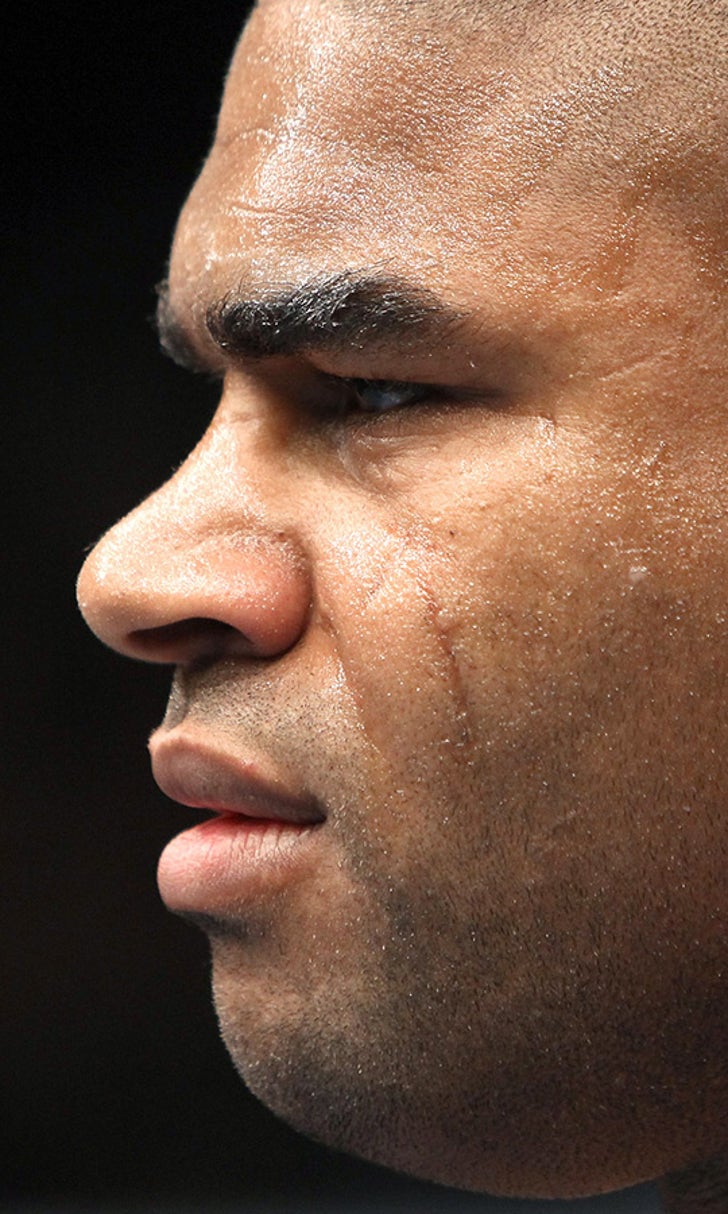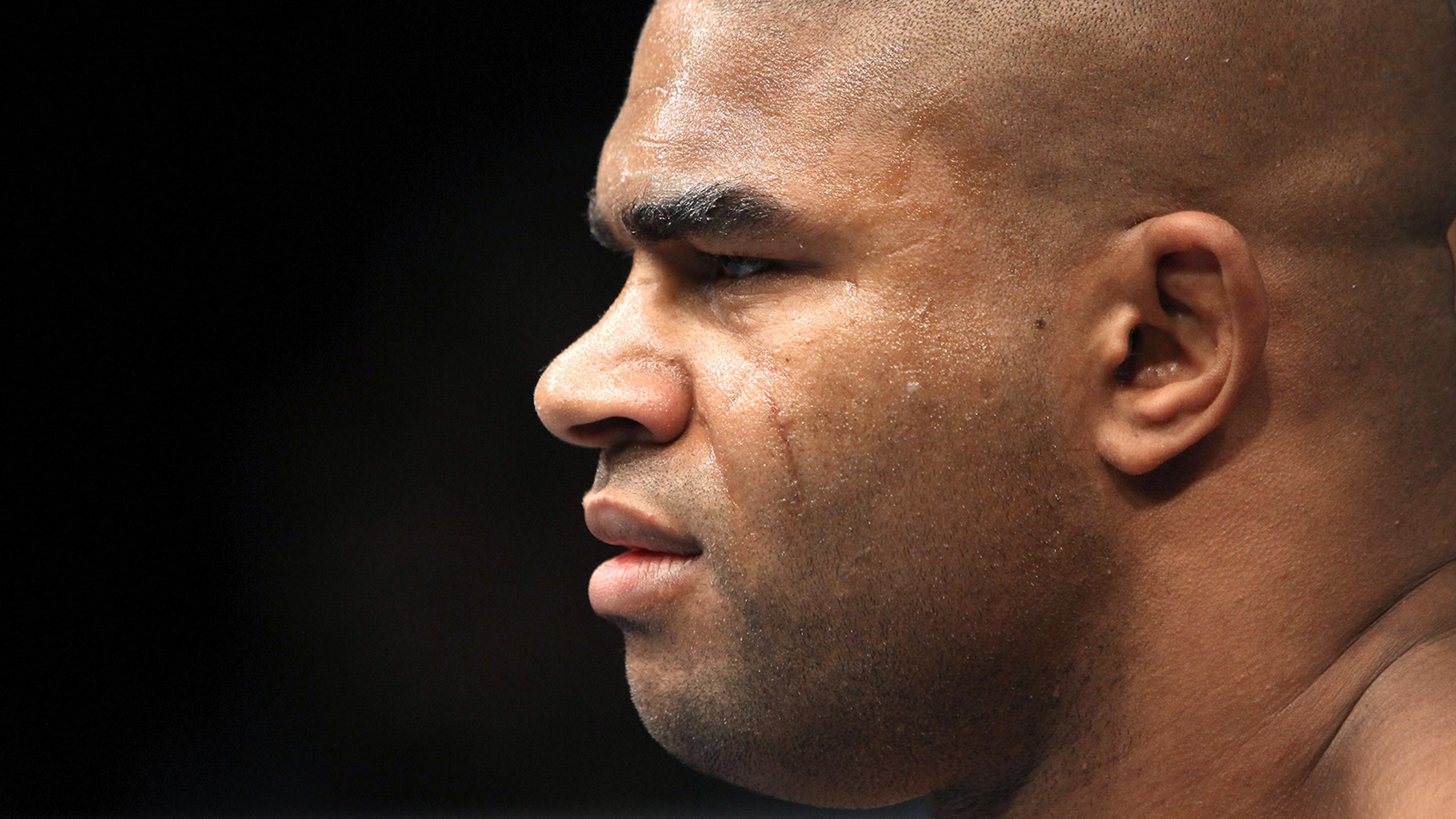 Overeem discusses Blackzilians split, do-or-die pressure against Mir
BY Damon Martin • January 29, 2014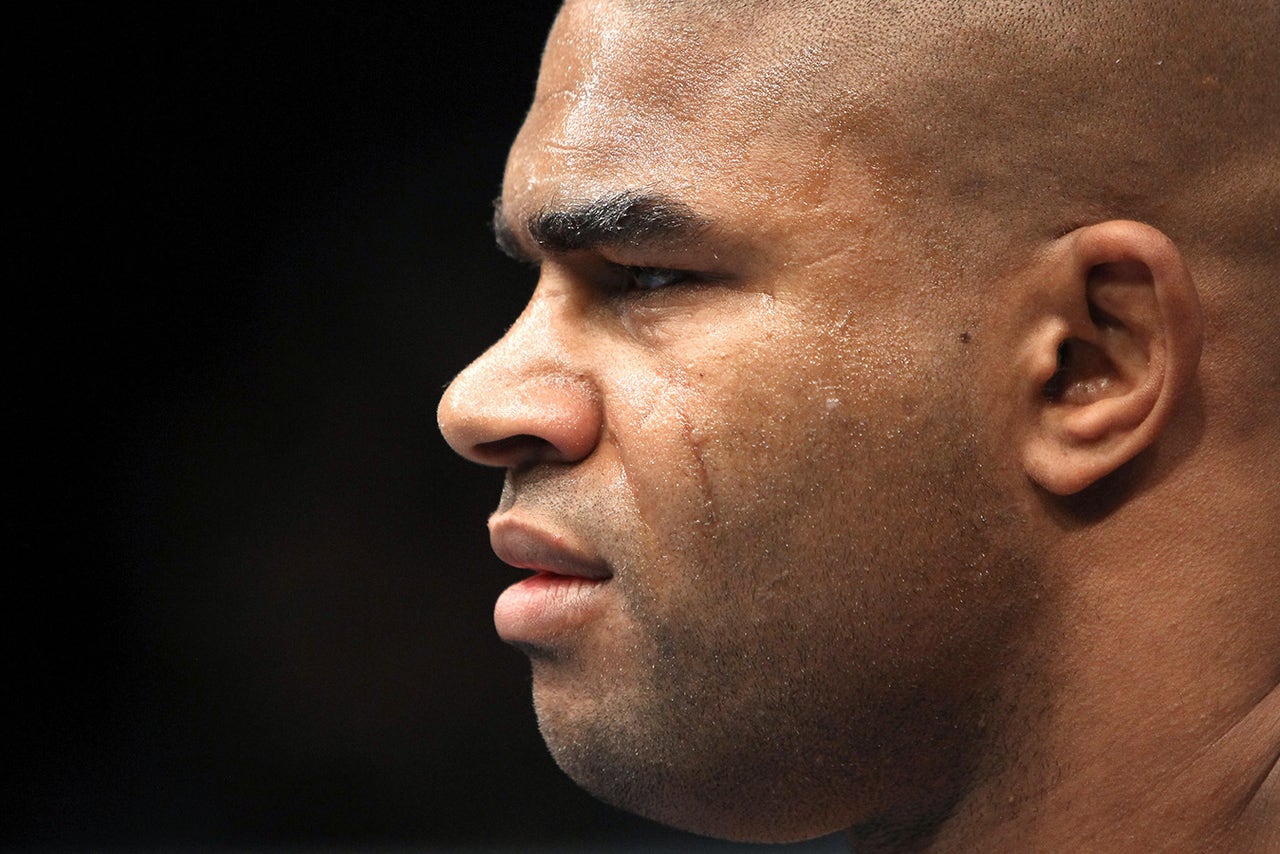 Alistair Overeem may not want to acknowledge the public pressure that's mounting for his upcoming fight against Frank Mir at UFC 169 with the loser possibly getting their walking papers from the promotion, but subtly he knows how big this bout is to his future in fighting.
Following two losses in back-to-back fights to Antonio 'Bigfoot' Silva and Travis Browne, the Dutch striker decided to leave his camp at the Blackzilians where he trained alongside several notable UFC names including former light heavyweight champion Rashad Evans and move his training all the way across the world to Thailand.
Now, Overeem is no stranger to training in different camps and he says this move was just a natural progression of his normal routine, but it's hard to ignore the changes he's making with his back against the wall as he heads into his fight with Mir this weekend.
"I actually did my camp in Thailand, which was great.  The weather was warm, we flew in a bunch of great people, and we just did the whole camp over there for seven weeks," Overeem told FOX Sports on Wednesday.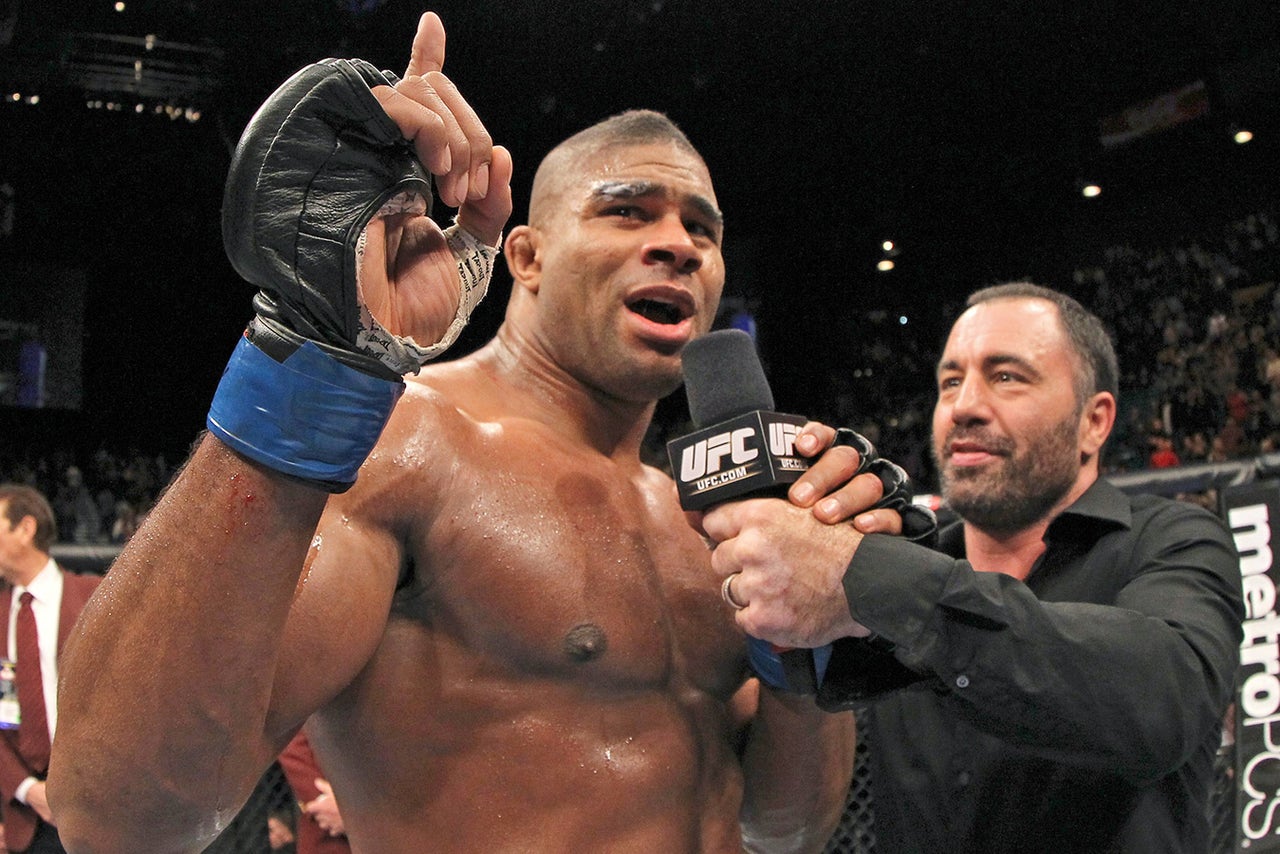 Overeem is hoping to be interviewed by Joe Rogan -- not Joe Silva -- following his UFC 169 bout against Frank Mir.
"I always in my previous years, successful years, switched up my camps a little bit and I always used to travel around.  Holland was always the home base, but I also had Thailand and I just love it over there.  The country's great, the food is awesome, people are very friendly and I always had good results fighting out of there so I just wanted to go back there."
Overeem didn't exactly give a ringing endorsement to his former camp when asked if he would return to train with the Blackzilians at some point as he said, 'I still live there (in Florida) so why not."  The move to Thailand was just his way of uprooting the training he's been doing lately and mixing in some new sparring partners, coaches and routines.
He's hopeful the travel, long hours in the gym and new scenery will lead to a victory on Saturday night.
"That's what you always should do -- think about what you're doing and reevaluate, that's obviously what I did.  I didn't stop training after the Travis (Browne) fight.  I made a lot of hours I can tell you that," Overeem said.
As far as the looming guillotine blade that's propped above his head should he lose to Mir at UFC 169, Overeem won't even think about the possibility of not keeping his job.  Of course he's heard all the buzzing that the loser of the fight could be gone from the UFC, but Overeem is more focused on winning, destroying Mir and making sure that if anyone gets cut, it's not him.
"For me it doesn't matter.  There's always a pressure to perform," Overeem said.  "I'm not focused on that.  I'm just focused on what I need to do and that was make a lot of hours in the gym, assemble a new team of coaches and sparring partners and keep everything rolling.  That's what I did, and now we're here, I made a lot of hours at the gym, made a lot of improvements and I feel great, I feel very confident about the fight."
It's a tough spot for Overeem because unlike Mir, who has lost three fights in a row in fairly one-sided contests, the former K-1 kickboxing champion was seconds away from winning both of the bouts he eventually lost.
Overeem was up two rounds on Antonio 'Bigfoot' Silva when he fell to defeat in the third round and it took Travis Browne having one of the most miraculous comebacks in UFC history to put him away in his last fight.  At the end of the day, however, both fights just read loss on his record so there's no going back and there's no reason to dwell on what can't be changed now.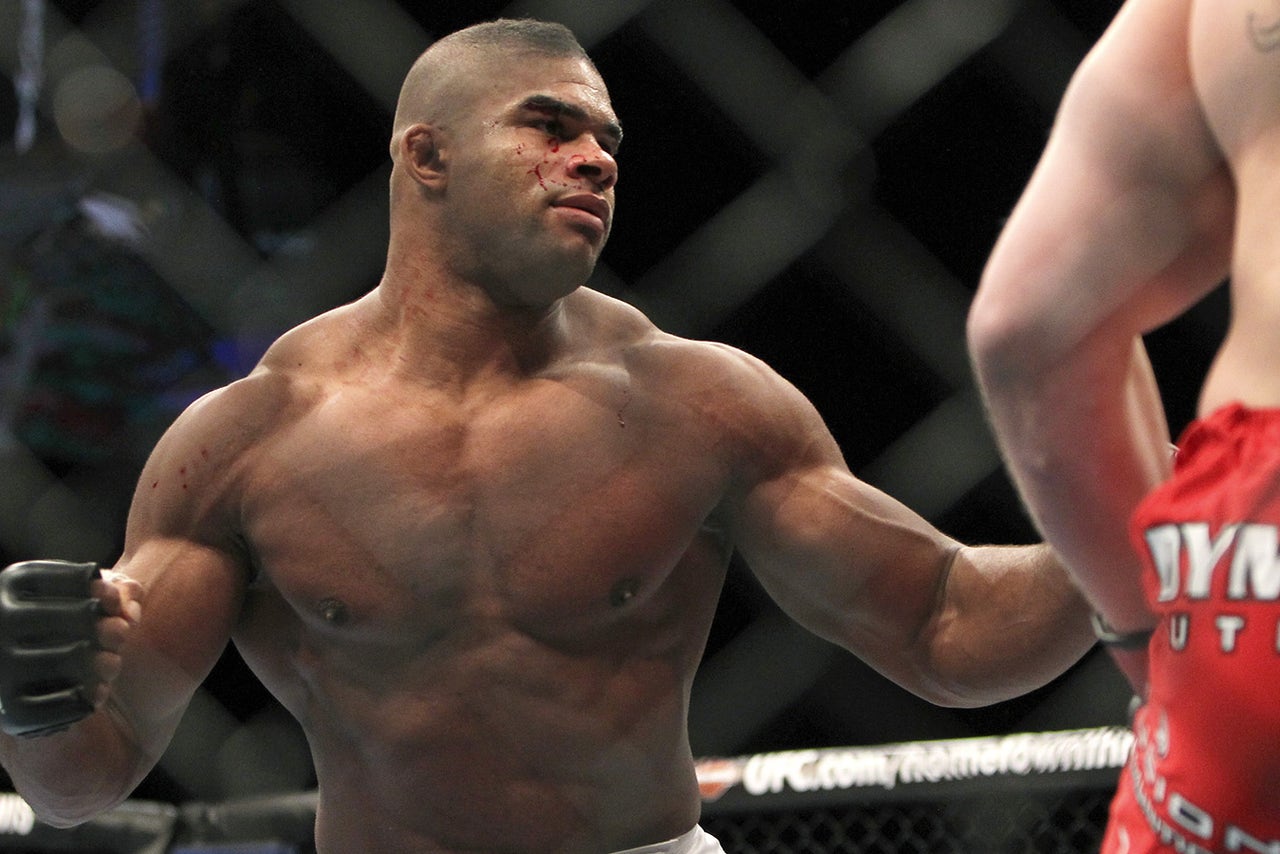 Overeem steamrolled former UFC heavyweight champion Brock Lesnar at UFC 141.
"Losses are always frustrating I can say that," Overeem said.  "Every loss is frustrating, but the fact that you come so close, and the fact that the ball could have fallen in your court does make it tough. But it's all part of the fight game.  If you're not willing to lose, you should not fight."
As much as he down plays the reason for moving camps or the pressure surrounding the do-or-die type fight he's about to enter, Overeem is a cool customer when discussing his bout with Mir.  The real transformation will happen on Saturday when he steps into the Octagon with one thought in mind -- put Frank Mir through the bottom of the Octagon and cement his standing in the heavyweight division.
"I can definitely feel that I'm charged for a new fight," Overeem said. "I'm not looking ahead to anything else other than Frank Mir."
---
---