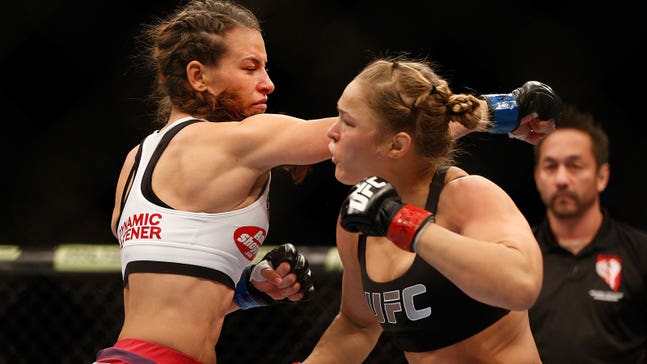 Miesha Tate on becoming friends with Ronda Rousey: 'Hell no'
Published
Mar. 21, 2016 12:10 p.m. EDT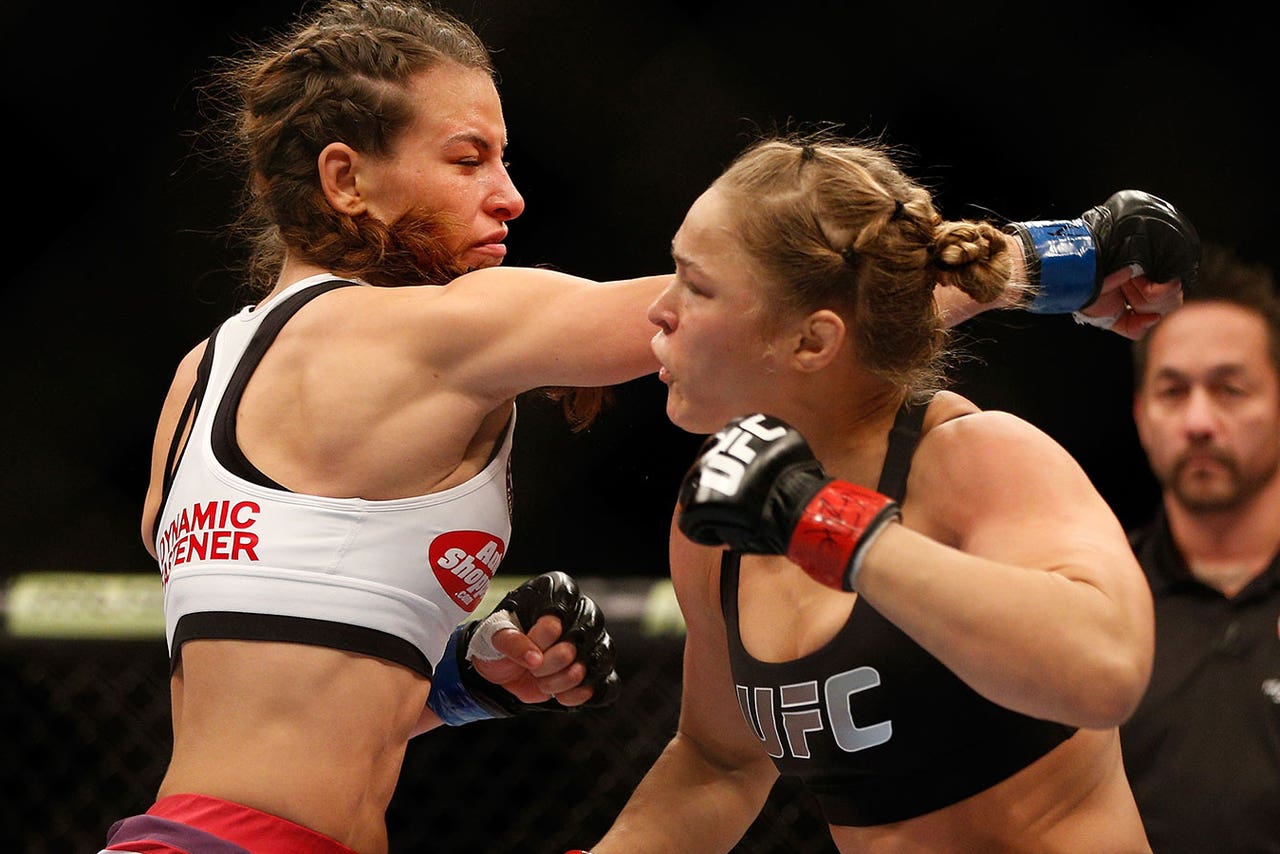 When Miesha Tate finally retires from mixed martial arts she will be able to look back on her career with a lot of pride for all that she's accomplished, but chances are no matter what she does in the future her name will always be attached to Ronda Rousey in some way.
The two women's bantamweights have engaged in one of the most bitter rivalries in the history of the sport, and after Tate defeated Holly Holm at UFC 196 it all but guaranteed she would meet Rousey for a third time with the title on the line later this year.
Though many fighters stage a trash talking battle with an opponent and then come away with a mutual respect or admiration after it's over, Tate says she doesn't see a time where she buries the hatchet with Rousey and the two competitors become friends.
"Is it going to disappoint you if I say hell no?" Tate said when asked at a recent fan Q&A in Australia whether she'll ever be friends with Rousey after their careers are finished.
Tate has a lot of respect for Rousey when it comes to her skills inside the Octagon, but outside of the cage she has no desire to add the former champion to her list of friends.
"I just don't see it. I don't feel like I'm missing anything," Tate said. "Maybe some people feel bad, like 'I wish they could be friends,' but I don't. I don't feel like there's some big hole that I'm missing in my life by not having Ronda be my best friend, so I'm OK with it.
"No tea parties planned any time soon."
As far as fighting Rousey for a third time, Tate "hopes" to get that matchup sooner rather than later although she's not really sure when the former Olympic bronze medalist will be ready to compete again.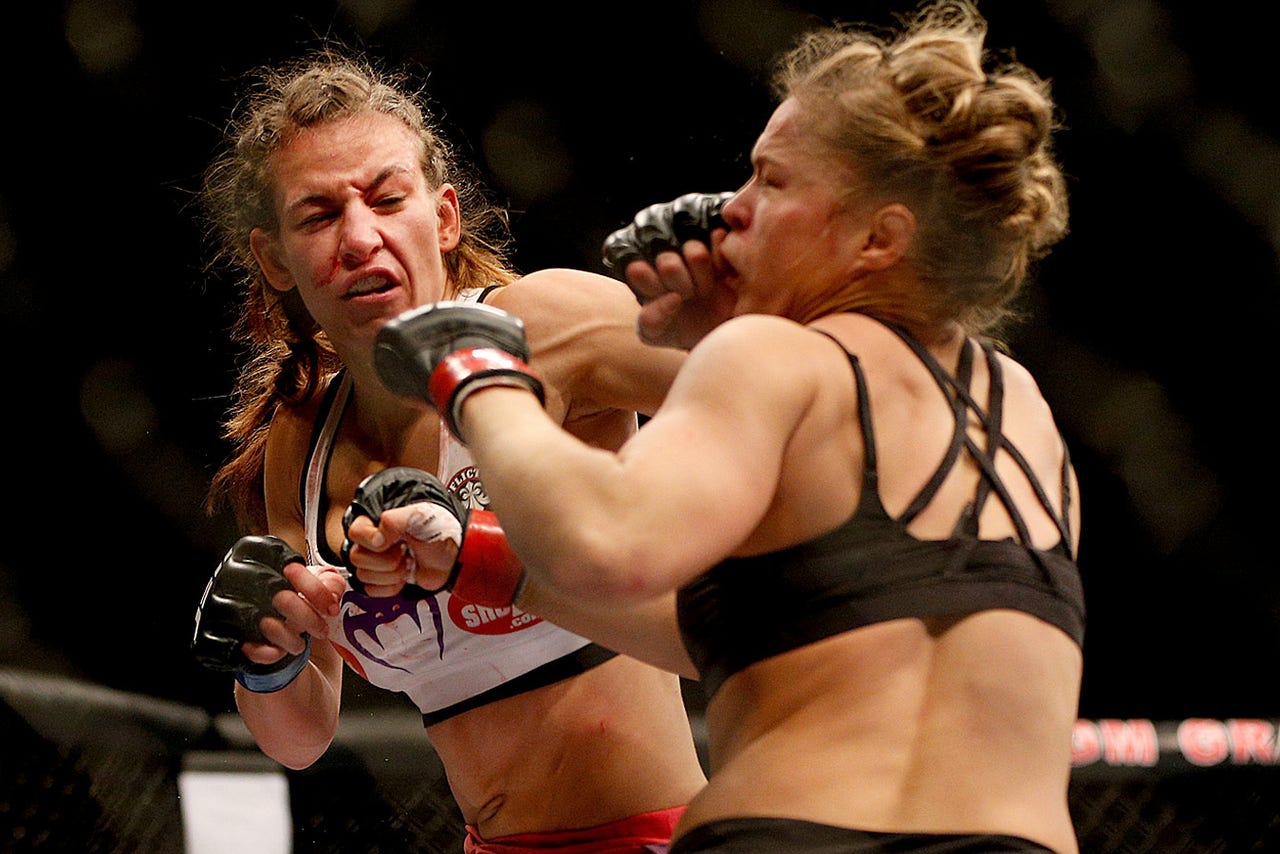 UFC president Dana White has said that Rousey's return will likely take place in October or November.
Tate prefers a much earlier date to defend her title, whether than means facing Rousey or another contender who wants a shot at her belt.
"I don't think they really know what's going on with Ronda. The last thing that I heard was November was an anticipated date for her, not anything for sure. So I'm really not sure, but I did see that she can eat an apple now so that is a step in the right direction. So we'll see what happens with that," Tate said.
"I definitely want to fight more than not, so I would prefer not to wait all the way until November. That, I believe if I'm doing my math correctly, is about eight months. I've done that before, but time's something you can't get back and there's only so long you can be in this career. And I want to prove why I'm the best in the world, and that means fighting, so I need to fight."
---
---