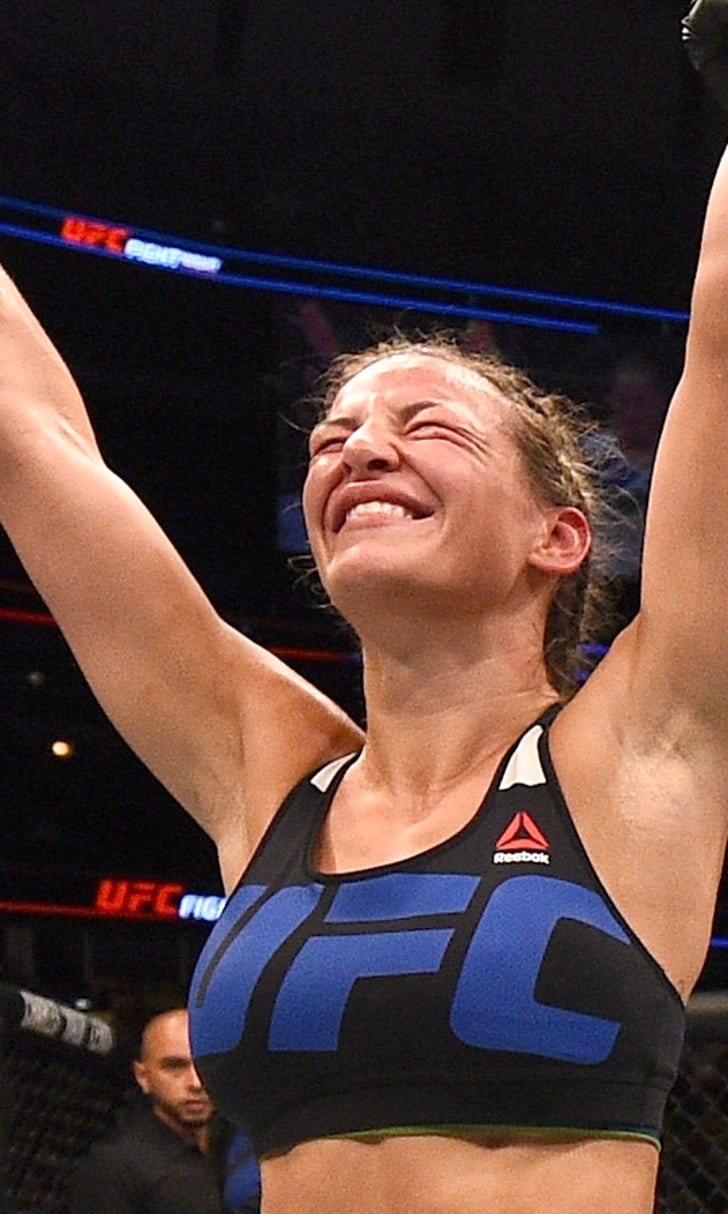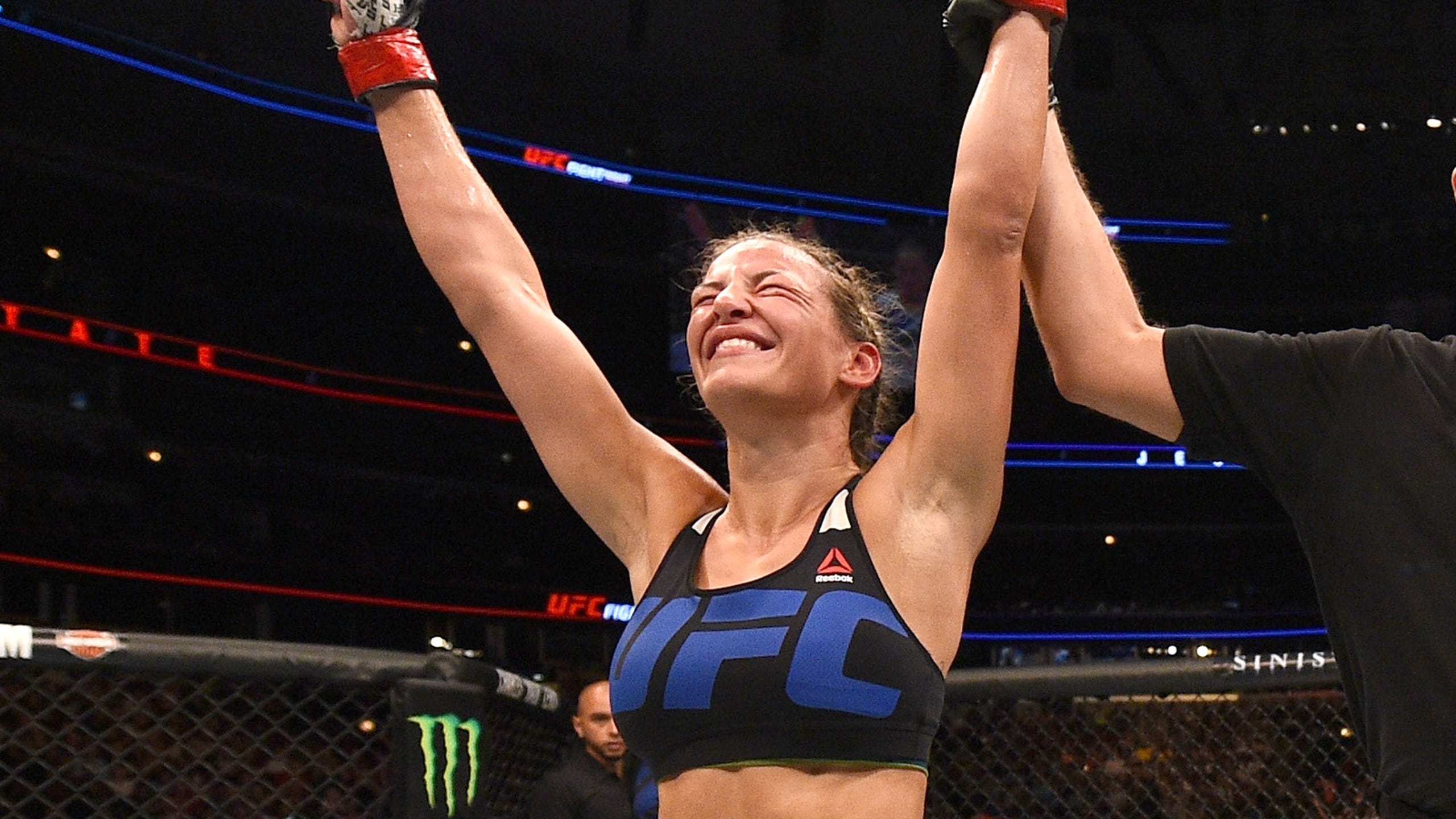 Miesha Tate faces the winner of Ronda Rousey vs. Bethe Correia at UFC 190
BY Damon Martin • July 26, 2015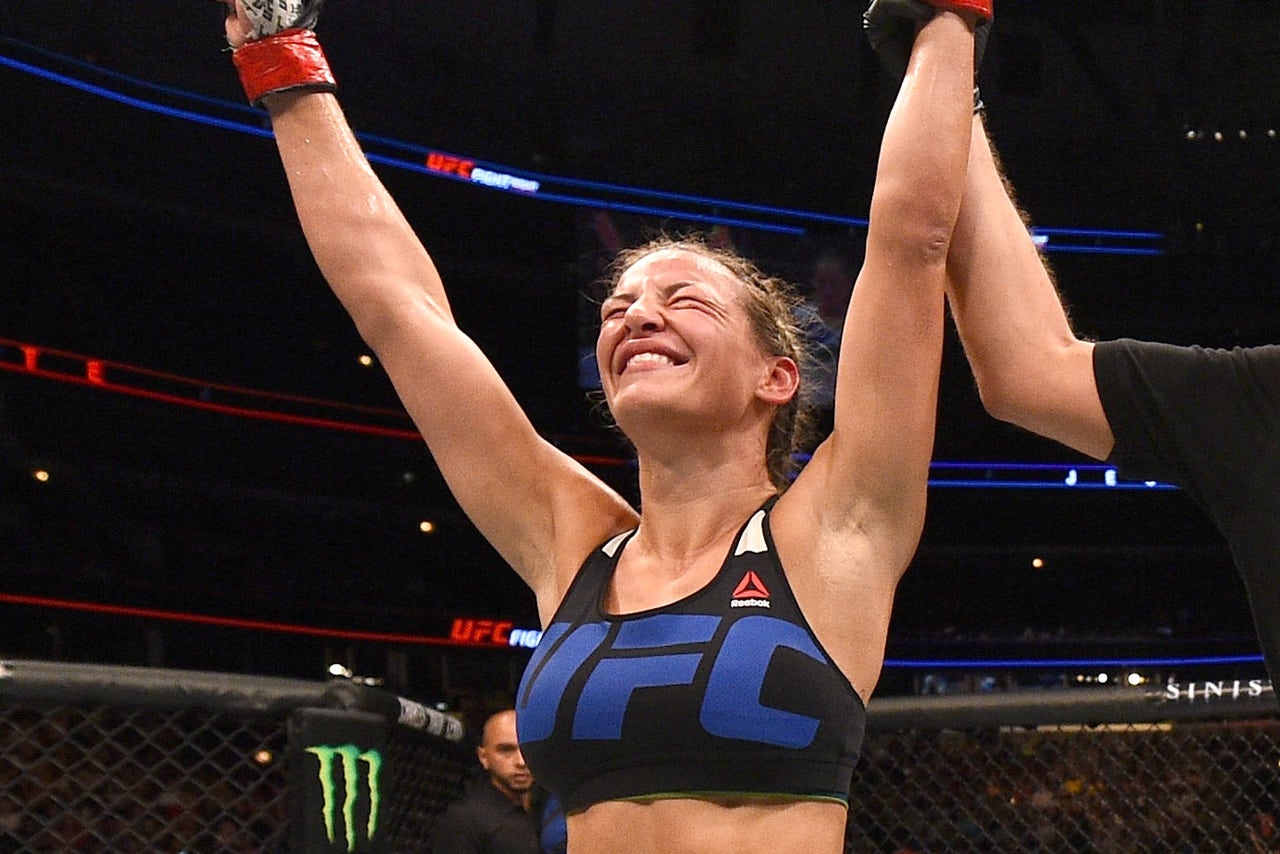 With four wins in a row including Saturday night's victory over Jessica Eye in Chicago, Miesha Tate has worked her way back to a title shot against the winner of the UFC 190 main event between Ronda Rousey and Bethe Correia.
Tate started slow against Eye in the first round of their co-main event fight, but once the former Strikeforce champion warmed up, she knocked the Ohio native to the ground with a hard right hand and never took her foot off the gas after that moment.
Tate ended up winning a unanimous decision with 30-27 scores across the board and following the fights, UFC president Dana White officially declared her as the new No. 1 contender.
"Miesha is such a durable human being. She will stand in front of you and take what you've got 'cause she was getting picked apart in that first round and she keeps coming forward to land what she needs to land or get you to the ground or do what she has to do to win and she did it again tonight," White said.
"She has worked her way back to Ronda Rousey."
Tate has fought and lost to Rousey on two occasions previously, but she remains the only woman to take the UFC women's bantamweight champion out of the first round. Tate said with the new punching power she's developed lately working with a strength and conditioning coach in Las Vegas, she can give Rousey a better fight than before and maybe even knock her out.
"She doesn't like to be hit, and I need to be able to deliver that finishing power on the feet," Tate said about Rousey. "I'm always ready. I love punching Ronda in the face."
Now the assumption is Tate would face Rousey for the title, but there's still a chance undefeated contender Bethe Correia gets the job done next weekend at UFC 190 and that changes the entire scenario around.
Rousey is enjoying somewhere near 15-1 odds in her favor to win the fight against Correia, and even Tate, who will never be the UFC champion's biggest fan, said she doesn't see the title changing hands next Saturday night.
"Bethe is undefeated. I think everyone in this sport has a chance," Tate said. "She's 9-0, she's been beating girls so there's always a chance, but who do I think's going to win the fight? I think Ronda's going to win the fight."
If Rousey wins, a third fight with Tate could take place as early as the end of the year on one of the marquee cards the UFC is putting together. Teaming Rousey with featherweight champion Conor McGregor could possibly help shatter pay-per-view records, but for now she's just focused on eliminating Correia in Brazil this weekend and then worrying about what's next. 
---
---