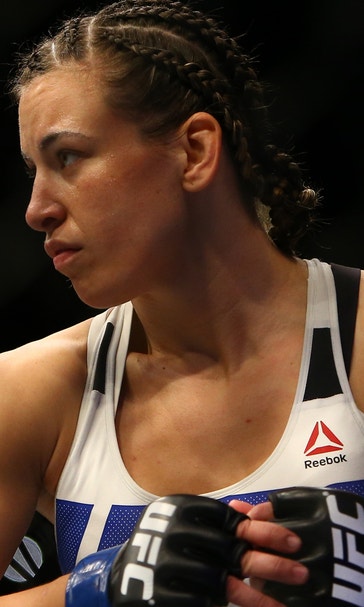 Miesha Tate 'absolutely did not turn down a rematch with Holly Holm'
April 9, 2016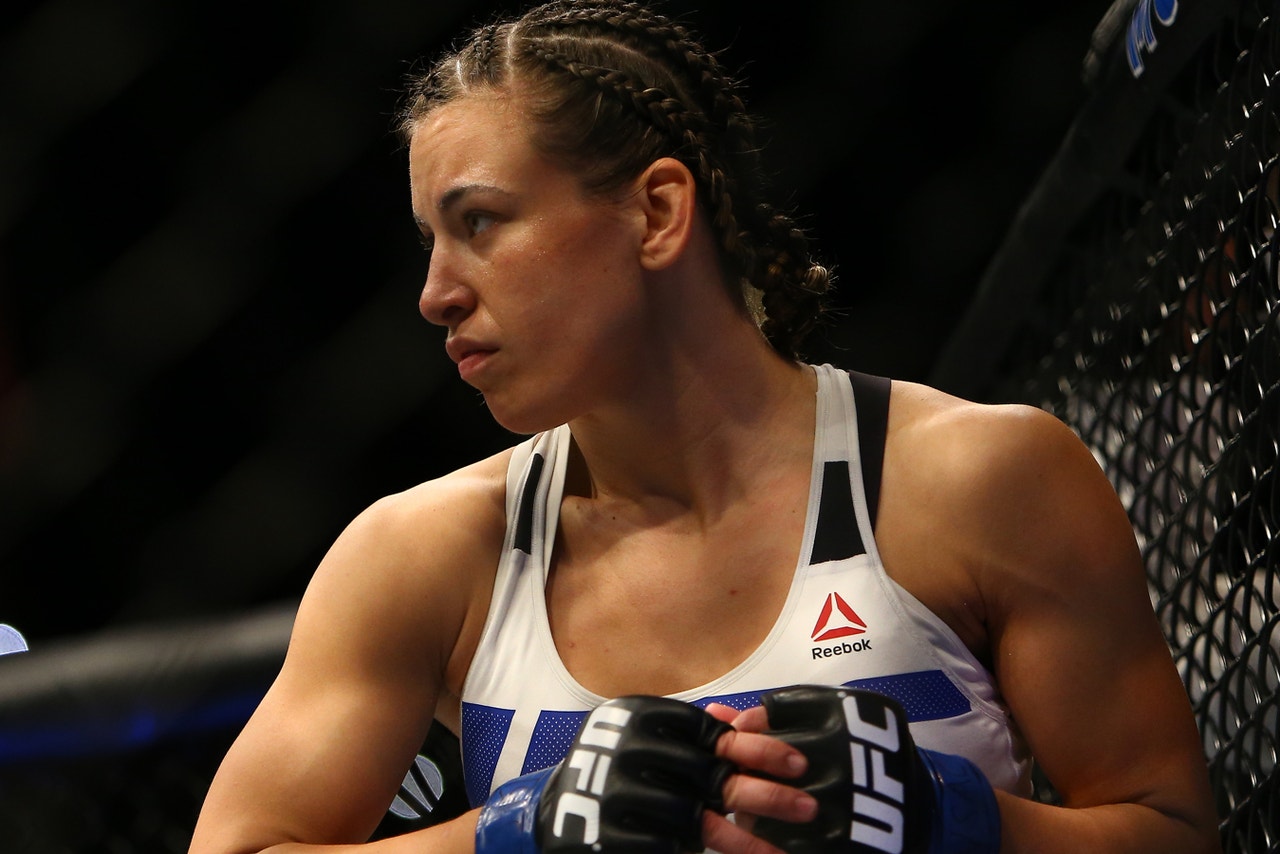 Throughout her 10-year mixed martial arts career Miesha Tate has made it her business to always accept the toughest challenges put in front of her, no matter the name or the risk when she steps inside the cage.
That philosophy led Tate to a resume that's virtually unmatched by any other woman in the entire sport, along with a Strikeforce championship and a UFC title with her last win over Holly Holm in March.
Now that she's champion, Tate has gone from the hunter to the hunted, and she no longer pursues the top contenders in the division -- they are all pursuing her.
So when it came time to find Tate's opponent for her first title defense, she didn't care whose name was on the other end of the contract as long as the UFC gave her the toughest opponent on the roster -- and the name they selected was Amanda Nunes.
Despite reports to the contrary that said Holm was offered as an opponent to Tate, she refutes those claims and says the only name the UFC gave her was Nunes. So that's the one she accepted.
"This fight was never offered," Tate explained when speaking to FOX Sports on Friday. "I asked the UFC 'whoever you think is the next toughest fight for me, whatever you guys think' and they came back and said 'we'd like to open up the division, what about Amanda Nunes?'. I said 'if that's what you think, then I'm completely open to that'. Personally, I think Amanda presents problems that Holly doesn't.
"They want to assume I turned it down with Holly, I absolutely did not turn down a rematch with Holly. It wasn't something that was brought up on the table, it wasn't something that was offered to me. They asked about Amanda and I said 'yes'. If that's who you guys think is next in line, if that's the way you guys want to go, I'm 100 percent in."
Tate has never made it her business to turn down opponents when her promoter has come calling with a potential opponent in mind.
Whether it meant traveling to Japan to fight a little-known signee named Rin Nakai, taking on Ronda Rousey on two occasions or facing a laundry list of top five challengers to earn her second shot at UFC gold, Tate doesn't discriminate when anybody's name is given to her as an opponent.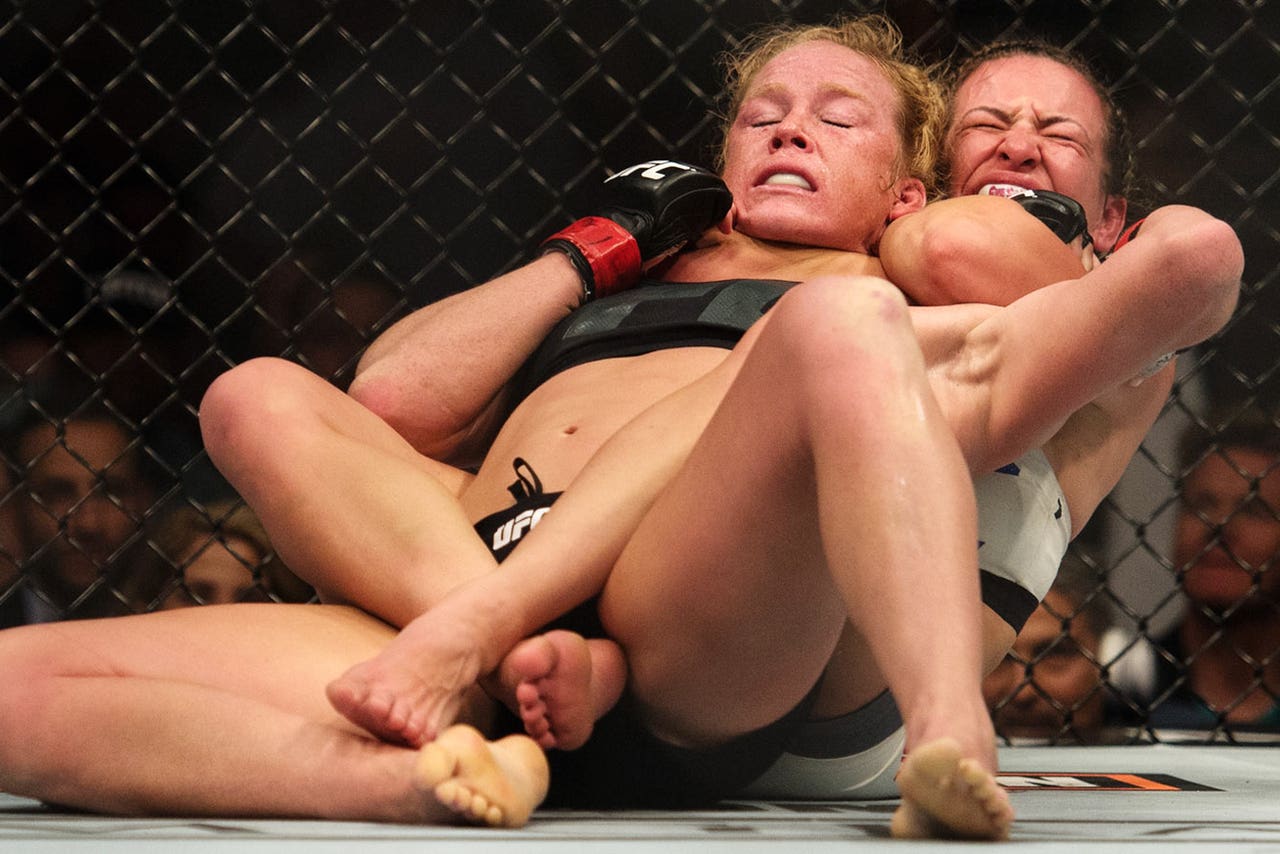 "I've fought all the top girls. I'm the only one to step in and fight Ronda twice. I was game to fight her a third time. I'm game to fight (Cris) 'Cyborg.' Fighting is what I do," Tate said. "I don't not fight people. I stepped up and I fought Holly and if that rematch comes to fruition and that's what the UFC wants, whenever they want that, I'm totally up for that, too. But it just wasn't what was in their cards at the time.
"That's not my job as champion. It's not my job to pick the fights. They believed Amanda was next in line and they wanted to open up the division and I said 'cool that's all I need to know.' If Amanda signs on the dotted line and she's next then that's it. No questions asked."
As much as Tate respects Holm and the challenges she presented in their first fight, she ultimately finished the bout with a rear naked choke after also scoring a 10-8 second round with a dominating performance on the ground.
Now she faces Nunes, who presents an entirely new set of weapons and that's something that Tate takes very seriously. And she believes anyone who thinks this is an easier matchup should re-examine things.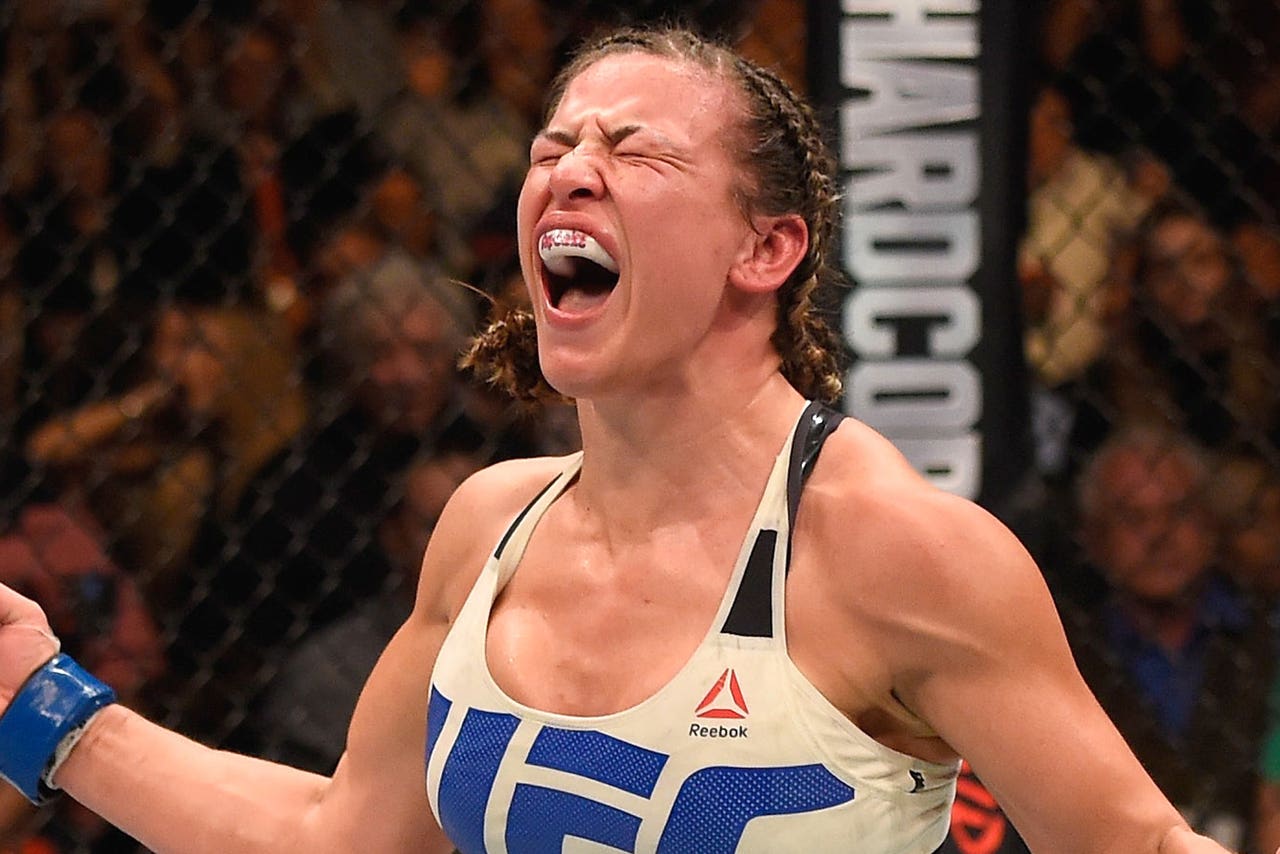 "I think it's silly the fans would continue to underestimate these girls," Tate said. "They did the same thing with Holly (against Ronda Rousey) like 'Holly has no chance' and now it's like this is the easier fight. She's a brown belt in jiu-jitsu, she grew up with a judo background and I think she's pretty dangerous on the feet, too, so she's one of the most well-rounded girls in the division too if you look at it and she's on a three-fight win streak. We like that, we want to fight girls who are hot and on a win streak and doing well."
During that three-fight win streak, Nunes has defeated two top 10 opponents including a devastating win over former Olympic silver medalist Sara McMann. With the victory, Nunes became only the second fighter to finish McMann along with Rousey, who defeated her in their title bout in 2014.
Nunes didn't beat someone like McMann as dominantly as she did without having some serious skills, and that's why the UFC ultimately selected her as the new No. 1 contender in the bantamweight division.
"That's the Amanda Nunes that I expect to show up," Tate said. "She's a legit fighter, she doesn't back down, she comes out with a whirlwind. I've just got to be ready for that and she's always getting better. She presents more challenge on the ground, I believe, than Holly did.
"It was never a discussion about Holly. She wasn't really the focal point at that moment in time. They thought Amanda should be next in line."
And now Nunes will get her shot at Tate and the women's bantamweight title at UFC 200 on July 9 in Las Vegas. 
---
---