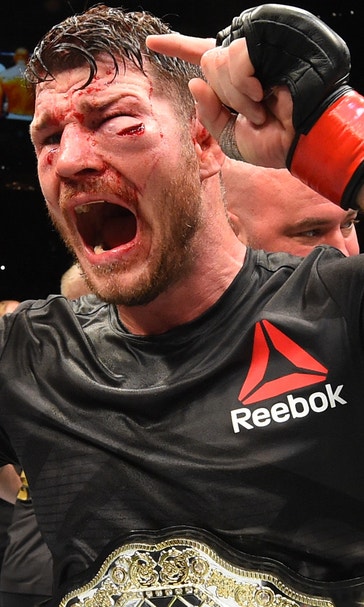 Michael Bisping explains why he's not fighting 'Jacare' Souza at UFC 206
November 15, 2016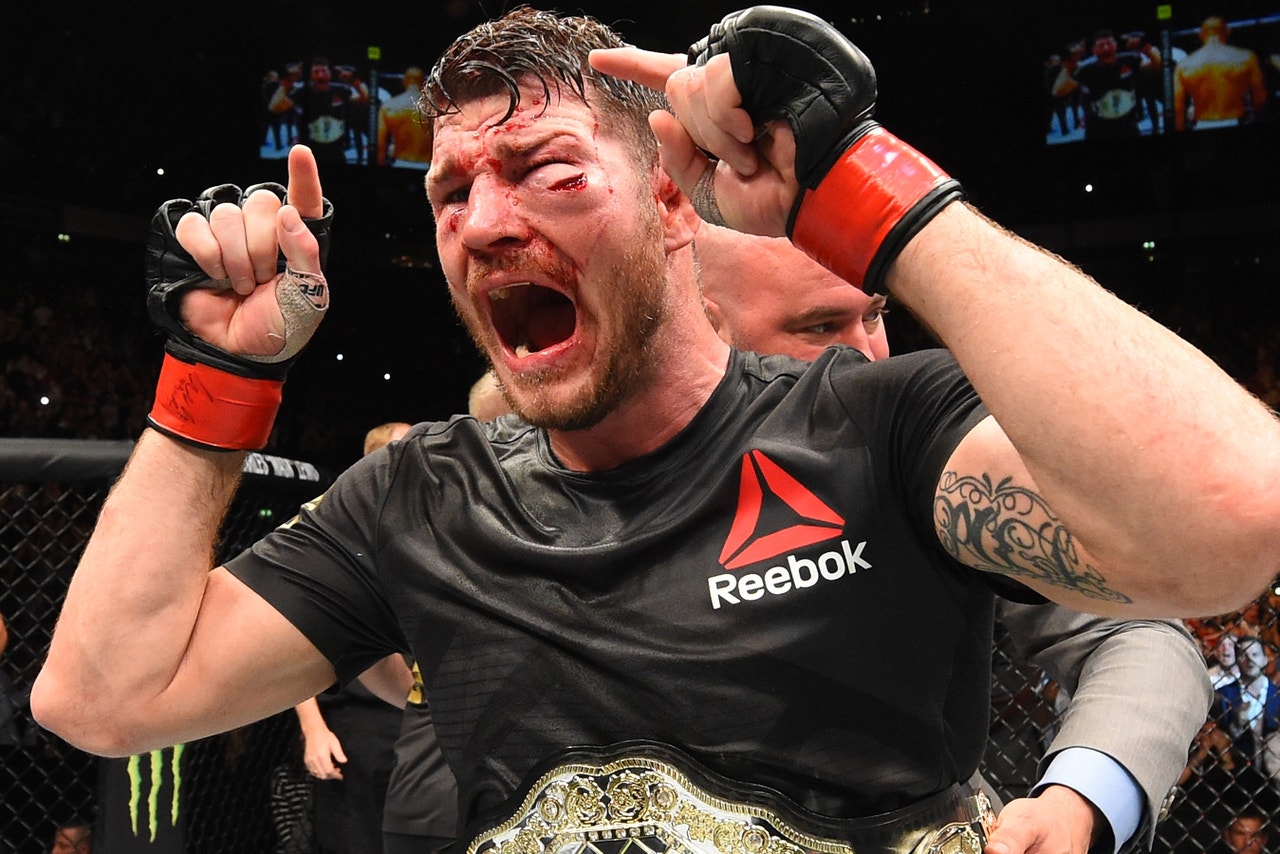 Michael Bisping wasn't going to return to fight at UFC 206 against just anybody.
The reigning middleweight champion was attached to a possible fight against Georges St-Pierre for the event in Toronto on Dec. 10 but when that fell apart, he then called for a bout against Nick Diaz instead.
Following an injury to Luke Rockhold earlier this week, his opponent Ronaldo "Jacare" Souza, via his manager, called for an immediate title shot against Bisping in December but the request fell on deaf ears.
According to Bisping the reason he didn't respond to 'Jacare' was because he has no interest in fighting him on short notice because it doesn't make good financial sense.
"Now I'm assuming that he's saying that I'm ducking 'Jacare' — I've never ducked anybody in my life," Bisping said on "UFC Tonight". "Now I know what everybody at home is going to say — 'didn't you call out GSP (Georges St-Pierre) a couple of weeks ago?' — yes I did. But really think about this, that was a massive payday.
"Roughly $3 to $4 million I would have earned from that fight. Against 'Jacare', I'm going to get around a quarter."
Bisping also revealed that he's actually dealing with a couple of injuries stemming from the fight with Dan Henderson in October that probably should have kept him out of action anyways.
For a financial windfall like the one he would receive for fighting St-Pierre, Bisping says it would be worth it to take a chance while fighting at less than 100 percent health.
Bisping says without a massive payday attached to the fight, it's just not worth taking the chance.
"As you all know, I fought Dan Henderson very recently. I've got a fractured orbital, I'm getting PRP injections, I don't know what they are but it sounds fancy, I'm getting them on Friday in my leg. I'm limping around the place, I've got a fractured orbital," Bisping said.
"Next week, Yoel (Romero) and (Chris) Weidman are fighting. Whoever wins that, either that guy or 'Jacare' will be my next fight make no mistake, but I'm not doing it in a few weeks. My name isn't Short Camp Sally, it's Michael 'The Count' Bisping, UFC middleweight champion of the world. You will get it 'Jacare' and you will get it Yoel, Weidman, (Luke) Rockhold, all of you, make no mistake."
---
---