Ultimate Fighting Championship
Ultimate Fighting Championship
McMann, Gaff take women's mantle
Published
Apr. 24, 2013 1:00 a.m. ET

The UFC women's division was never meant to be an experiment.
UFC President Dana White repeated as much in the weeks leading up to its debut in February. Had it been a trial, it'd be ruled a success after just two fights.
"You saw it before we got to UFC," Sara McMann told FOXSports.com ahead of her UFC 159 bout against Sheila Gaff at Prudential Center in Newark, NJ, on Saturday.
"We just go out there with intensity and fight away. We do feel every time out there that we that we are the one fight everybody is watching. The girls know they have to do well. If they don't, we're going to hear people saying, 'Girls fighting sucks. Get them out of there.' "
The first two women's contests not only produced solid fights, but also the next two coaches (Ronda Rousey and Cat Zingano) of The Ultimate Fighter. (The next season of TUF will debut on FOX Sports 1 on Sept. 4.)
Rousey retained her belt with a first-round submission of Liz Carmouche at UFC 157 on Feb. 23, and Zingano TKO'd Miesha Tate in the third round at the TUF Finale on April 13.
McMann said to expect the same out of her fight, which will air on FX. The broadcast will begin at 8 pm ET on Saturday.
"We're going to bring everything we have," McManns said.
Of the 12 women currently signed to UFC contracts, McMann's opponent could be one of the least-known of the dozen. Gaff, a 23-year-old German, has a 10-4 pro record and relies on her striking ability.
The fact she used her punches arguably too soon in her last bout could be what's set her apart. Jennifer Maia went to touch gloves as the fight got under way, and Gaff ignored the gesture. She jumped Maia and 10 seconds later, Gaff had a TKO victory.
"It was an unfortunate situation," Gaff told FOXSports.com through an interpreter. "We touched gloves right before the fight, like I had done in my other fights. Once the bell rung, I was on remote control. I know people make a big fuss about it, but we're told to protect ourselves at all times. The girl didn't do that, and I took advantage."
McMann said Gaff broke an "unspoken rule" in the sport.
"I don't think I would have done that," McMann said. "But I have only touched gloves (after the start of the fight) with somebody once. That was against Shayna Baszler in the third round. It was a sign of respect and to acknowledge it was an awesome fight."
McMann beat Baszler by unanimous decision at the Invicta FC event last July to improve her pro record to 6-0.
McMann, 32, turned to MMA in 2010 after a successful wrestling career, which included becoming the first American female wrestler to medal at the Olympics with a silver in the 2004 Summer Games. McMann also won gold at the 2003 and 2007 Pan-Am Games.
She's submitted three of her six opponents, using — as one might expect — her wrestling and grappling abilities.
"I can react to any situation," Gaff said. "I don't mind if it goes to the ground. Wherever the fight goes on Saturday, I'm ready."
Beyond winning, McMann also is confident the third women's bout in UFC history will at least sustain the momentum created already.
"I think that will happen," McMann said. "A lot of people who weren't fans of women's MMA have become fans. It's brought a lot of women fans into the sport who were not there before. They want to support the girls who are fighting."
---
---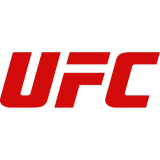 Get more from Ultimate Fighting Championship
Follow your favorites to get information about games, news and more
---