Ultimate Fighting Championship
Ultimate Fighting Championship
Making the Grade: Passes/Fails for UFC 193: Rousey vs. Holm
Published
Nov. 15, 2015 6:19 p.m. ET

Holly Holm was a massive underdog heading into Saturday night, but that didn't stop the former boxing champion from slamming home a left-footed high kick that put Ronda Rousey down and out as Holm became the new UFC women's bantamweight champion.
Holm not only beat Rousey, but also put on a virtually flawless performance over six minutes to capture the title and become only the second women's champion at 135 pounds in UFC history.
Also on the card, Joanna Jedrzejczyk was an even bigger favorite to win her fight, but she had to battle to get through Valerie Letourneau over five rounds to defend her strawweight title for the second consecutive time.
Mark Hunt got a bit of revenge against Antonio "Bigfoot" Silva as he knocked out the Brazilian in a rematch of arguably the greatest heavyweight fight of all time.
But we already know the results from Australia so it's time to dig a little deeper to see what passed and what failed on Saturday night. This is Making the Grade for UFC 193: Rousey vs. Holm.
PASSES
Holly-Lujah!
The cover of the Albuquerque Journal had it right on Sunday morning with that headline celebrating Holly Holm's improbable victory over Ronda Rousey to cap UFC 193 in front of 56,000 fans in Australia.
Holm pulled off a career-defining win as she not only finished Rousey in the second round, but also beat her up throughout the first five minutes as she executed the picture perfect game plan to stave off the bantamweight champion's aggressive attacks and countered with precise strikes over and over again.
Holm stayed calm and composed all week long as the scrutiny about her chances of winning got more and more intense with each passing day. She even stood her ground in the face of Rousey's attempt at intimidation at the UFC 193 weigh-ins when the champ came charging at her after stepping off the scale and Holm didn't budge an inch.
Holm showed grace under fire and absolute class in victory by immediately going over to check on Rousey following the knockout.
Holm now stands tall as the best women's fighter in the world at 135 pounds and she deserves every single accolade she's receiving today after putting Rousey out at just 59 seconds into the second round.
A Championship Team
Does anyone else remember a couple of years ago when Greg Jackson was labeled "a sport killer" after Jon Jones opted not to fight Chael Sonnen on short notice when his original opponent, Dan Henderson, got injured and UFC 151 ultimately had to be cancelled?
My how things have changed.
Jackson is still the same guy he's always been — classy in victory and defeat and one of the best coaches in all of MMA — while now producing yet another UFC champion for his stable of fighters. Jackson helped Georges St-Pierre reach the top of the sport during his run as the best welterweight fighter in history. He developed Jones from an incredible prospect to possibly the greatest pound-for-pound fighter of all time. Jackson put together the strategy to help Carlos Condit defeat Nick Diaz to win the interim UFC welterweight title.
Jackson, along with his good friend and fellow gym owner Mike Winkeljohn, then did the impossible on Saturday by crafting the perfect game plan to dismantle and defeat Rousey, after 11 previous opponents had failed.
Jackson and Winkeljohn, along with all of their coaches in New Mexico including Izzy Martinez and Brandon Gibson, have managed to create the gold standard for training and preparation in MMA and it showed once again on Saturday night as they added yet another UFC champion to the roster.
Aussie, Aussie, Aussie!
The UFC typically will pack a card with local talent any time it goes to an international market, and Australia was no exception, with a ton of fighters from the country competing at UFC 193 on Saturday night.
Not every Australian who fought at UFC 193 was victorious, but the ones who were seemed to really soak in the moment with more than 56,000 fans celebrating their wins in only the second stadium show for the promotion.
Kyle Noke, one of Australia's original mixed martial artists, got a huge ovation as he walked to the Octagon and then planted a foot directly in Peter Sobotta's midsection to get a rousing knockout win. Twenty-one-year-old Melbourne native Jake Matthews came back from a rough start to put a brutal beating on Akbarh Arreola in his fight to cap the UFC 193 prelims.
Even the New Zealanders got in on the act with both Hunt and Robert Whittaker picking up wins in high-profile bouts on Saturday. This was a great moment for Australian MMA as the country celebrated its own in the biggest card to take place on home soil.
FAILS
Rosholt Gonna Rosholt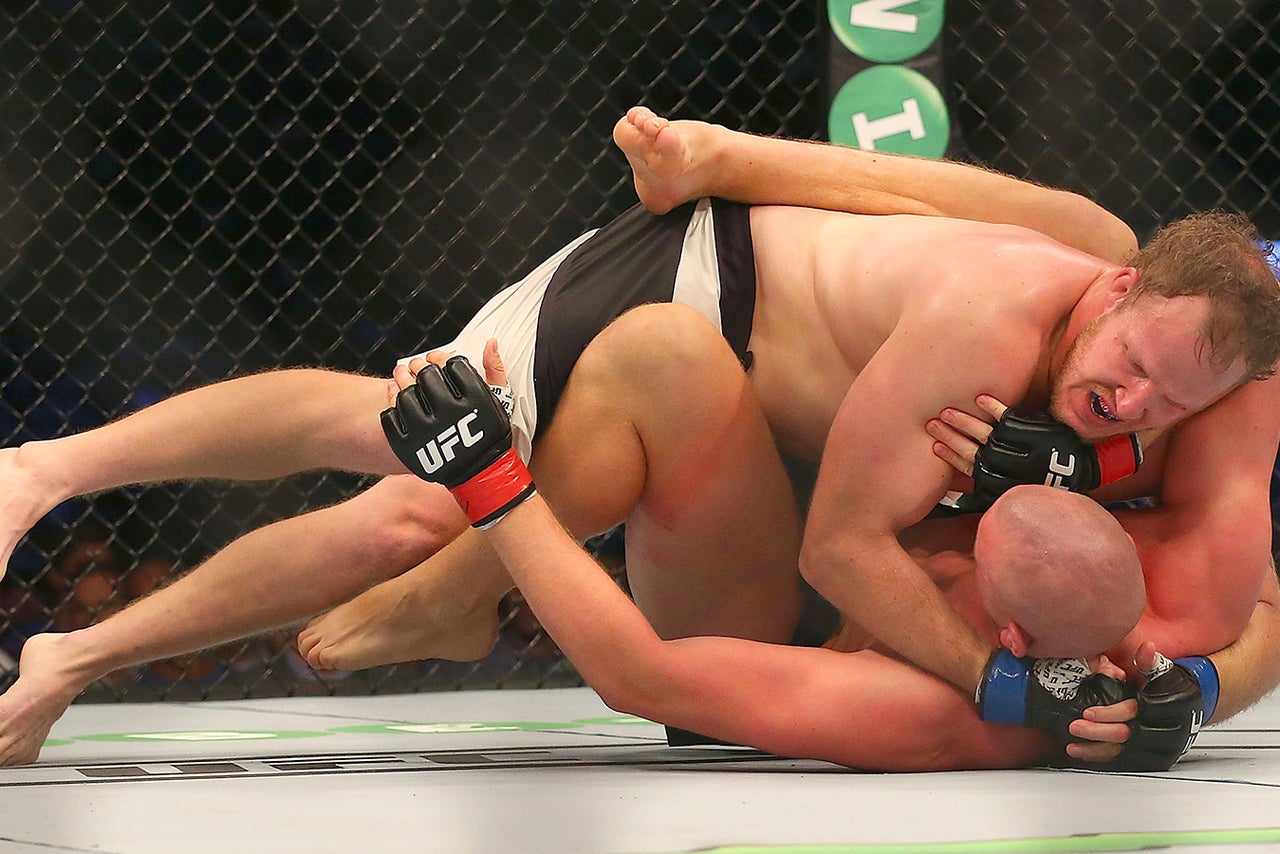 Jake Rosholt may be one of the best up-and-coming prospects in the heavyweight division, but unfortunately there won't be many people paying to see him fight considering the kind of performances he typically puts on when he gets a win.
Saturday night was another case in point as Rosholt used a wrestling-heavy game plan to take down Stefan Struve over and over and over again for three rounds.
Rosholt is a former All-American wrestler so it stands to reason he would use that weapon to beat most of his opponents, but unfortunately the other areas of his game haven't developed enough for him to actually do much damage to his opponents once he gets them to the ground.
Now Struve certainly has to take part of this ridicule considering he couldn't stop Rosholt from getting him down much less do anything to get back up again, but the fight was supposed to set the tone for the rest of the UFC 193 main card and instead served as sleep aid for anyone looking to go to bed by 10:30 p.m. ET.
Rosholt is now 6-1 in his UFC career, but with five victories coming by way of decision in a division where finishes are much more normal than not, he's staring at a lot more undercard action in the future unless he can prove that he's ready to start finishing opponents, or at the very least make fights exciting enough for people to want to watch rather than change the channel.
EPIC FAIL
Celebrating Rousey's Downfall
Everybody loves a winner but it appears a whole lot of people enjoy celebrating their downfall even more.
As soon as Rousey tumbled to the ground, knocked unconscious courtesy of a head kick from Holm, Twitter erupted with a ton of messages slamming the now-former champion for being too cocky, being too outspoken and not showing respect to Holm before the fight.
Now some (or maybe all) of those things might be correct, but Rousey's pre-fight demeanor, interviews and headlines are part of what made her can't-miss TV. It wasn't just the 14-second fights or devastating finishes, because those have happened before and fighters didn't automatically rocket to superstar status. Anderson Silva put on some of the most vicious knockouts in MMA history, but it wasn't until Vitor Belfort and Sonnen came along that he really took the next step to becoming a household name.
Humility is an admirable quality for all athletes, but unfortunately in combat sports it rarely sells pay-per-views that cost anywhere from $50 to $100 to buy. Floyd Mayweather didn't become a cash cow until he developed his "Money Mayweather" persona, where he began touting his fortune and how he was the best fighter in the world.
Part of Rousey's success came from the show she put on before her fights. That's how promotion works. Call it cocky. Call it arrogance. But don't forget to call it money in the bank because humility rarely sells. 
---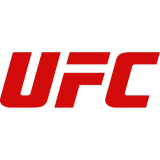 Get more from Ultimate Fighting Championship
Follow your favorites to get information about games, news and more
---