Ultimate Fighting Championship
Ultimate Fighting Championship
Machida vs Munoz predictions
Published
Oct. 25, 2013 1:00 a.m. ET

There is no way to follow up an event like UFC 166, and no one should be expecting this weekend's UFC Fight Night: Machida vs. Munoz fight card to be taking things up another notch after last weekend's savage brilliance.
What they should be expecting, however, is another highly entertaining, action-packed event that falls in line with similar shows of this nature. Over the last couple of years, these events – the smaller televised shows with fewer marquee names than their larger counterparts – have far exceeded expectations, delivering plenty of memorable matches and thrilling finishes, and this one shouldn't be any different.
Headlined by Mark Munoz welcoming friend, former training partner, and former UFC light heavyweight champion Lyoto "The Dragon" Machida to the middleweight division, Saturday's fight card on Fox Sports 2 is bound to impress.
Now it's time to break out the old crystal ball and try to figure out who is going to win these fights.
Lyoto Machida (19-4) vs. Mark Munoz (13-3)
There are so many intriguing pieces to this fight, the greatest of which is that Munoz has plenty of experience working with Machida, so his movement and approach in the cage isn't going to be such a shock for him on Saturday.
While middleweight has always looked like a good fit for Machida – who never cut much weight to compete at light heavyweight – it will be interesting to see if he maintains his speed and elusiveness down a division.
Though his considerable skill and difficult style will make him an immediate contender in his new weight class, Munoz is a difficult initial opponent, and looks primed to pull off the upset.
He was absolutely ferocious in beating Tim Boetsch at UFC 162, and is tremendous from top position. Given how frequently Machida likes to throw kicks, look for Munoz to use one of them to put "The Dragon" on the canvas, and pound out points with his Donkey Kong ground-and-pound.
Prediction: Mark Munoz by Unanimous Decision
Melvin Guillard (31-12-2) vs. Ross Pearson (15-6)
Guillard is the most unpredictable fighter on the UFC roster – a mix of incredible natural talent and unfulfilled potential capable of beating anyone in the lightweight division at any time. But given that mercurial streak, it's impossible to pick him in tough match-ups like this, even though you can see a path to victory for him.
Additionally, Pearson has seemingly found himself after a two-year stretch of inconsistency that brought him to featherweight and back. He's looked crisp with his striking in his last two outings (both TKO wins), and returns to fight in his native England for the first time in four years here.
This one has both Fight of the Night and Knockout of the Night potential, and while a Guillard victory wouldn't be a surprise, look for Pearson to maintain space, pick with the jab, and frustrate "The Young Assassin" until he makes a mistake and gets caught.
Prediction: Ross Pearson by Submission, Round 2
Jimi Manuwa (13-0) vs. Ryan Jimmo (18-2)
Manuwa has looked every bit as dominant as his unbeaten record and 13 consecutive finishes makes him out to be, but he's facing a stern test here in the form of Jimmo, an experience veteran that is highly capable of suffocating quality strikers.
While you'd like to see these two stand toe-to-toe in the center of the cage letting their respective striking skills shine, Jimmo doesn't have nearly the same kind of speed or power as Manuwa, and brings a superior wrestling game to the cage. Given the disparity in the ground games, look for the Canadian to close the distance, work from close quarters, and try to grind this out on the ground as much as possible.
Manuwa has the kind of dynamite in his hands that can cause a fight to change direction on a dime, but he'll have limited opportunities to connect, and if both Kyle Kingsbury and Cyrille Diabate can have success against him on the ground, Jimmo should as well.
Prediction: Ryan Jimmo by Unanimous Decision
Norman Parke (18-2) vs. Jon Tuck (7-0)
Bushmills. Northern Ireland's Parke has used his strong wrestling and grappling skills to grind out a pair of victories inside the Octagon already, taking the lightweight competition on TUF: The Smashes before getting the best of Kazuki Tokudome at UFC 162.
Tuck, who auditioned for TUF 15 but failed to make it into the house, still got the call to the UFC cage last November and made the most of things, edging out Tiequan Zhang by unanimous decision.
As much as anything can happen once the cage door closes, this has the feel of a showcase match-up for Parke, and should play out that way as well. Parke looked strong in his win over Tokudome in July, and will continue to benefit from preparing for his fights with the all-star cast at Alliance MMA in San Diego.
This should be "takedown, grind, stand, repeat" for 15 minutes.
Prediction: Norman Parke by Unanimous Decision
Alessio Sakara (15-10) vs. Nicholas Musoke (10-2-1)
Musoke is the third opponent to be lined up opposite Sakara for this event, replacing teammate Magnus Cedenblad, who in turn had stepped up to replace Tom Watson. While he comes from a quality gym (Allstars in Sweden, home of Alex Gustafsson), a short notice pairing with a knockout artist like Sakara in your UFC debut is a tall order.
"Legionarius" has lost three straight coming into this contest, but is considerably more experience than his opponent, and should get the kind of striking battle he favors here. This is likely a "do or die" match-up for the veteran Sakara, but he should be able to pull out the victory here.
Unless Musoke has a surprisingly good ground game, look for this one to stay standing and Sakara to eventually land that massive shot that brings the bout to a close late in the first round.
Prediction: Alessio Sakara by TKO, Round 1.
John Lineker (22-6) vs. Phil Harris (22-10)
Lineker is a flyweight ball of fury that has strung together three straight wins after dropping his UFC debut in May 2012. The 23-year-old has a ton of experience under his belt already, and lives up to the moniker "Hands of Stone."
Harris competes on home soil for the second consecutive outing after earning his first UFC win back in February. A grappler, the Portsmouth native will need to get this to the canvas in order to earn a victory here, but that just doesn't look like it will happen.
The Brazilian Lineker has solid takedown defense, and throws everything with reckless abandon, where a single shot landing flush brings everything to a screeching halt. Wbile Harris will work hard to close the distance, get a takedown, and control from the top, Lineker will rebuff his advances, clipping him with something nasty, and pound out the victory.
Prediction: John Lineker by TKO, Round 2
Piotr Hallman (14-1) vs. Al Iaquinta (6-2-1)
This is a great little lightweight fight that features a pair of fighters coming off really impressive performances.
Hallmann rebounded from nearly being finished with a body shot to submit Francisco Trinaldo in Brazil, while Iaquinta used his long-awaited post-TUF debut against Ryan Couture as a live sparring session, lighting up the former Strikeforce competitor to earn a lopsided decision win.
As good as Hallmann looked last time out, Iaquinta should find success here. He's an extremely well-rounded prospect, and has the wrestling skills to dictate where this fight takes place. Add in the crisp striking he showed against Couture, and the Serra-Longo Fight Team member should be able to pull out another victory here.
Prediction: Al Iaquinta by Unanimous Decision
Luke Barnatt (6-0) vs. Andrew Craig (9-1)
The 6'6" tall Barnatt was a member of Team Sonnen on Season 17 of The Ultimate Fighter, and looked solid in winning his bout with Collin Hart at the finale, but this looks like too much of a step up for "Bigslow" at this point.
Craig is an excellent athlete who is becoming a very good fighter, and already holds UFC wins over Chris Leben, Rafael Natal, and Kyle Noke. He's all kinds of durable and possesses a non-stop motor, and should be able to control this contest from the outset en route to picking up his 10th professional victory.
Prediction: Andrew Craig by Unanimous Decision
Rosi Sexton (13-3) vs. Jessica Andrade (9-3)
The British WMMA veteran Sexton gave Alexis Davis all she could handle in her organizational debut at UFC 161, and returns to fight on home soil here. Andrade, meanwhile, was thrown to the wolves in her maiden trip to the Octagon, matched up with Liz Carmouche last July after Miesha Tate was moved into her coaching role on TUF 18.
Sexton is well rounded and savvy, but Andrade impressed with her feistiness opposite Carmouche, and seems capable of pulling off the upset. She's should be able to hang with Sexton on the canvas, and has shown good power in the past, which could prove to the difference.
In a bout that should be wildly entertaining and full of back-and-forth exchanges, look for Andrade to land with force late in the fight to earn her first UFC win.
Prediction: Jessica Andrade by TKO, Round 3.
Andy Ogle (9-2) vs. Cole Miller (19-8)
Miller fits the "enigmatic" description bestowed upon Guillard off the top a little as well. He has all the tools to be a contender, but never seems to be able to string together enough wins to make a real run. And like Guillard, that makes it difficult to pick him here.
It also doesn't help him that Ogle looked outstanding in his win over Josh Grispi back in February. The aggressive Team Kaobon representative attacks, attacks, and attacks some more, regardless of whether you're standing or on the ground, and that relentlessness will serve him well against Miller.
Prediction: Andy Ogle by Unanimous Decision
Jimy Hettes (10-1) vs. Robert Whiteford (10-1)
Whiteford is stepping in on really short notice, replacing TUF: Smashes alum Mike Wilkinson. As much as you like the fact that he's won 10 consecutive contests coming into this one and trains with a pair of quality outfits (Dinky Ninjas at home, as well as American Top Team), expecting him to walk into a tough match-up with little prep time and get a win is too much to ask.
Additionally, Hettes showed flashes of being a potential contender in his first two UFC appearances. Back after a year on the sidelines following his first professional defeat, look for the mop-topped grappling ace to get back into the win column here.
Prediction: Jimy Hettes by Submission, Round 2.
Michael Kuiper (12-2) vs. Brad Scott (8-2)
Kuiper made a critical mistake in his last outing, lazily leaving his neck exposed on a takedown attempt against Tom Lawlor and paying for it with a loss. Scott got dominated by Robert Whittaker in the welterweight finale on TUF: The Smashes.
Needless to say, both need a win in a big way.
Look for Kuiper to be the one getting his hand raised in the opener. He was actually controlling the action against Lawlor prior to making the mistake that cost him the fight, winning the first round with takedowns. He has a solid judo base and more experience in the UFC cage at this point, and it should show on Saturday.
Prediction: Michael Kuiper by Unanimous Decision
---
---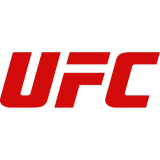 Get more from Ultimate Fighting Championship
Follow your favorites to get information about games, news and more
---