Ultimate Fighting Championship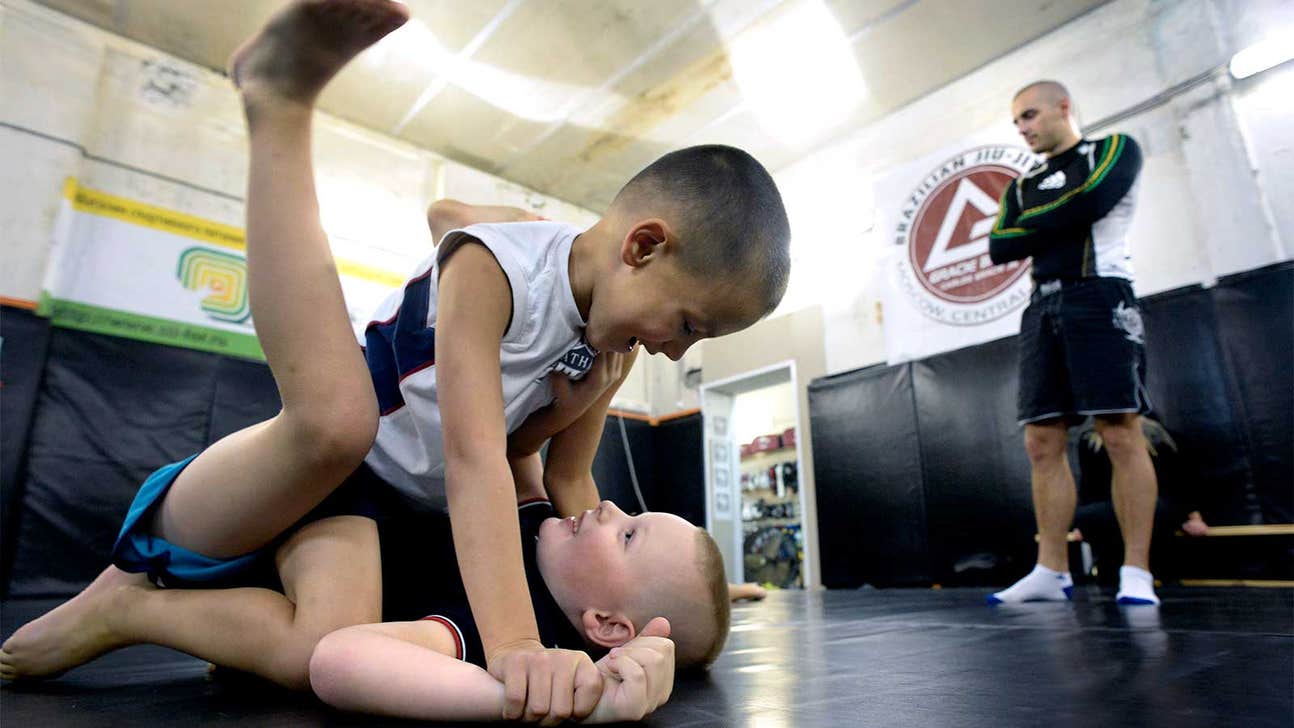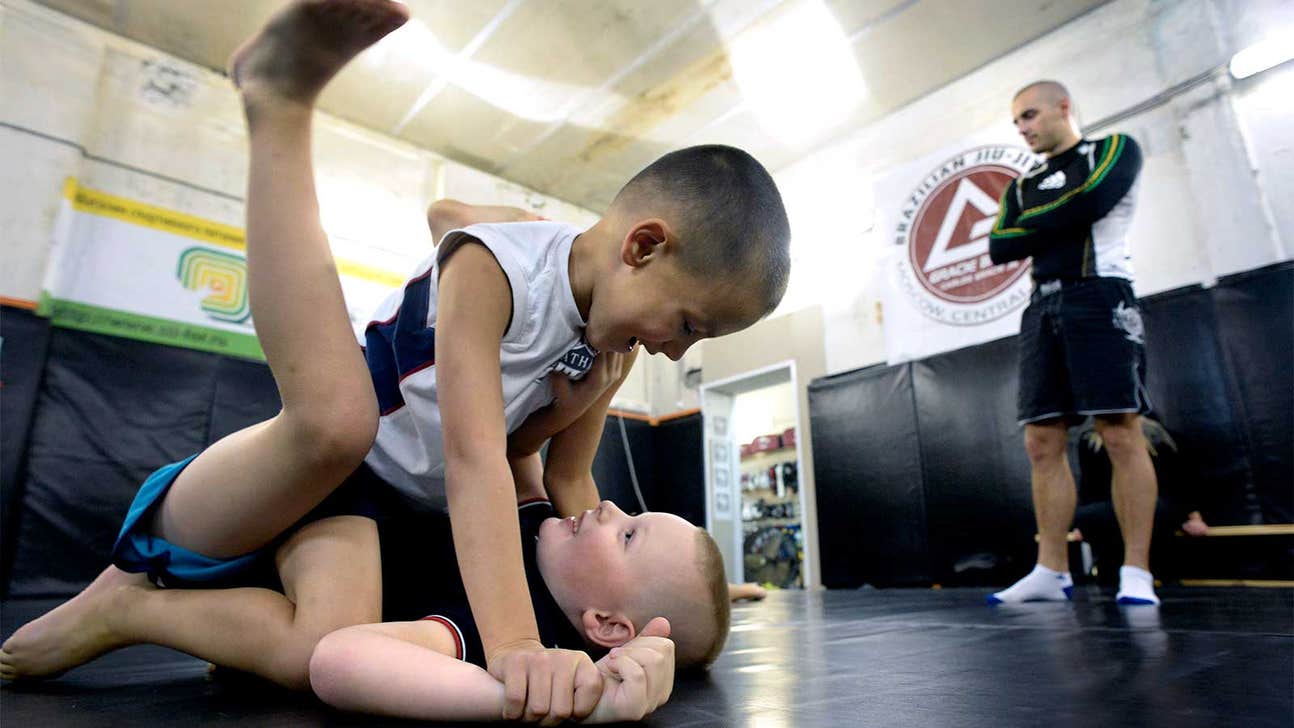 Ultimate Fighting Championship
Kenny Florian: Kids in the UFC these days...
Published
Jan. 20, 2014 4:47 p.m. ET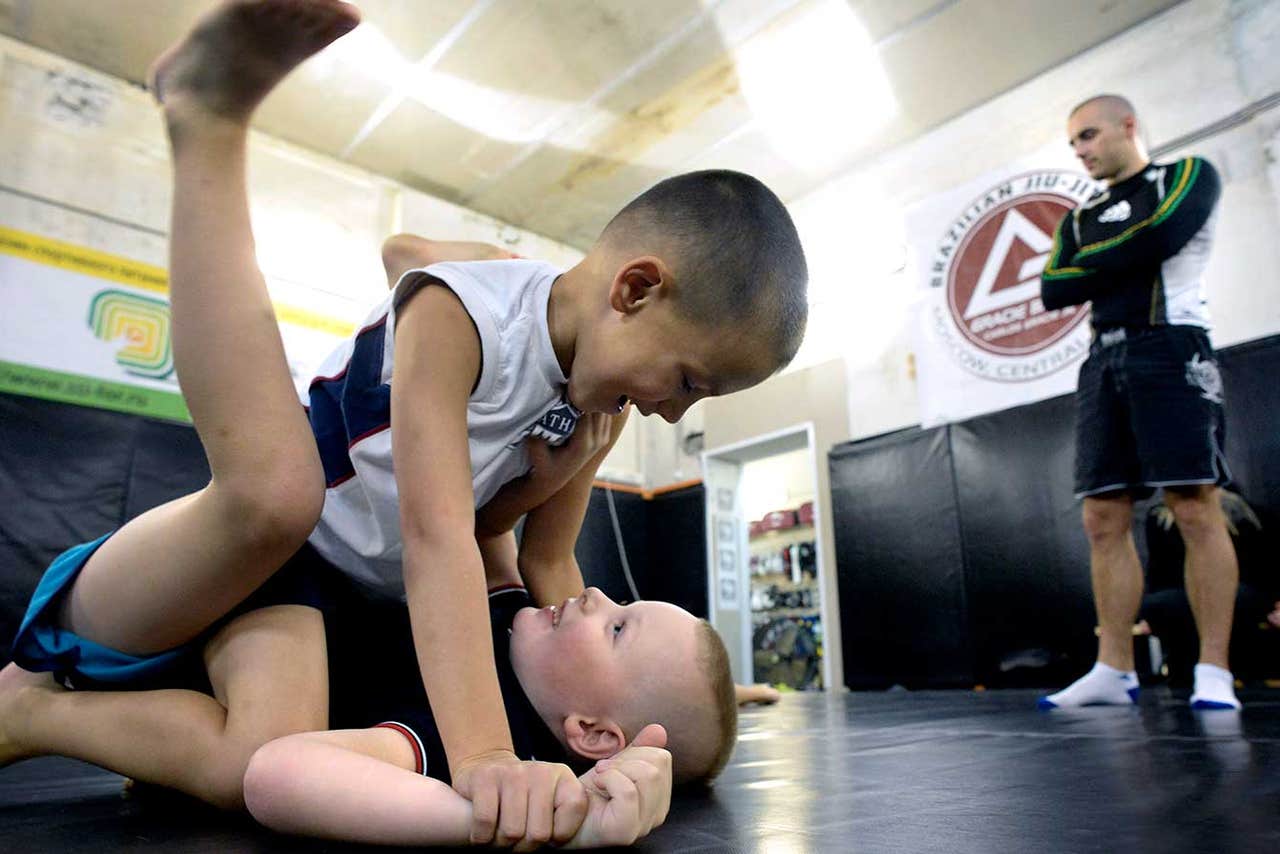 You want to know my biggest regret? It haunts me almost every day and every night. I wish that I started training in Brazilian jiu-jitsu (BJJ) and Mixed Martial Arts (MMA) at an earlier age. Sure it didn't really exist where I lived but I can still be bitter about it right? I started training in BJJ at 20 years old. Didn't have my first fight till I was 28. Now that I am retired and supposed to be enjoying the sport for what it is, I have to suffer while these young whippersnappers overwhelm the opposition with a vast array of weaponry. I love to watch them but I secretly hate them.
I was reminded of this when I saw this skinny Hawaiian named Louis Smolka compete at UFC Fight Night 35 in Atlanta. First of all, his nickname "The Last Samurai" is the title of one of my favorite movies so he totally stole my dream nickname. Something tells me nobody will ever use the nickname "KenFlo" ever again. Can I get an "Amen"? Anyway, I digress…Smolka goes out there against an extremely tough fighter in Alptekin Ozkilic for his debut and looks phenomenal. Ugh! Have you seen my debut on the season finale of the Ultimate Fighter 1 against Diego Sanchez?! I try to forget it! Louis Smolka looked completely un-phased throughout his first fight in the Octagon. He continually flowed with whatever Ozkilic did to him. He never looked flustered and showed the composure of a 30-fight veteran. Prior to this fight, he had 6 fights total. Louis is 22 years old. Do you hate him yet? His fluidity and precise strikes in the pocket was something to behold. Not only did he counter everything that the bigger and more experienced Ozkilic threw at him, he actually kept raising his level anytime he was pressured during the fight. He adjusted, he improved and simply outclassed the tough wrestler, Ozkilic. I spoke with him a little after his fight and he couldn't have shown any more humility. This combined with his unwavering determination and his steadiness of mind makes his nickname, "The Last Samurai" that much more perfect. Is Smolka talented? You better believe it but he seems extremely well trained. Smolka showed the composure of a veteran fighter and did this in his UFC debut showing a variety of techniques that requires years and years of hard work and timing. I may or may not have grabbed him by the neck in the hotel lobby and begged him to stay focused on working hard.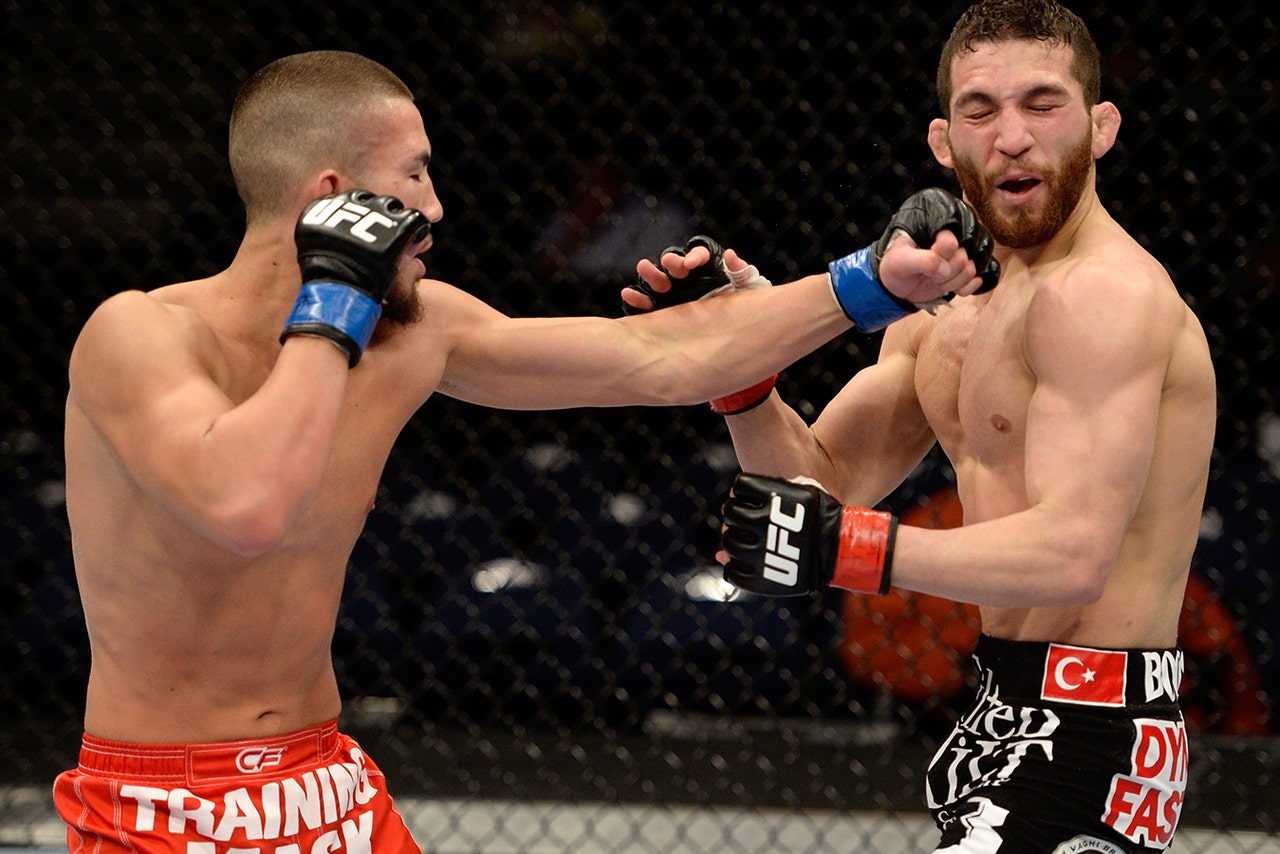 Louis Smolka was calm and composed in his extremely impressive UFC debut.

The beautiful thing about the UFC is that it has been pretty well established by now. The organization just celebrated its 20 years in existence. Fighters are getting the experience they need in a variety of martial arts at a young age and beasts like Smolka are being forged in many MMA gyms all over the world now. Gyms, trainers and facilities are getting better and better. The sport and those involved are doing what us humans should be doing and that is evolving for the better.
Let's take another example in TJ Dillashaw. If you saw him fight and if I told you that he comes from a wrestling base, you probably wouldn't believe me. Sure many other wrestlers have gone out there and knocked out other guys but I don't look at power to determine whether a fighter is a true mixed martial artist or not. I look at the ways that they move, hit and evade. TJ Dillashaw is a true mixed martial artist. The footwork on display by Dillashaw at UFC Fight Night 35 in Atlanta was a thing of beauty. Striking is useless in MMA without excellent distance control. Dillashaw showed almost perfect defensive and offensive striking and seemed to be just out of range of all of Mike Easton's attempted combinations. Much like Smolka, the 26-year-old Alpha-Male team member just kept raising his level against the tough and experienced Easton. TJ never got stuck in cruise control and repeatedly challenged Easton with pressure, variety and a high level of technique in all ranges of unarmed combat. You can tell a lot about how comfortable a striker is when they are able to get into the pocket and strike in combination against another fighter in a MMA fight.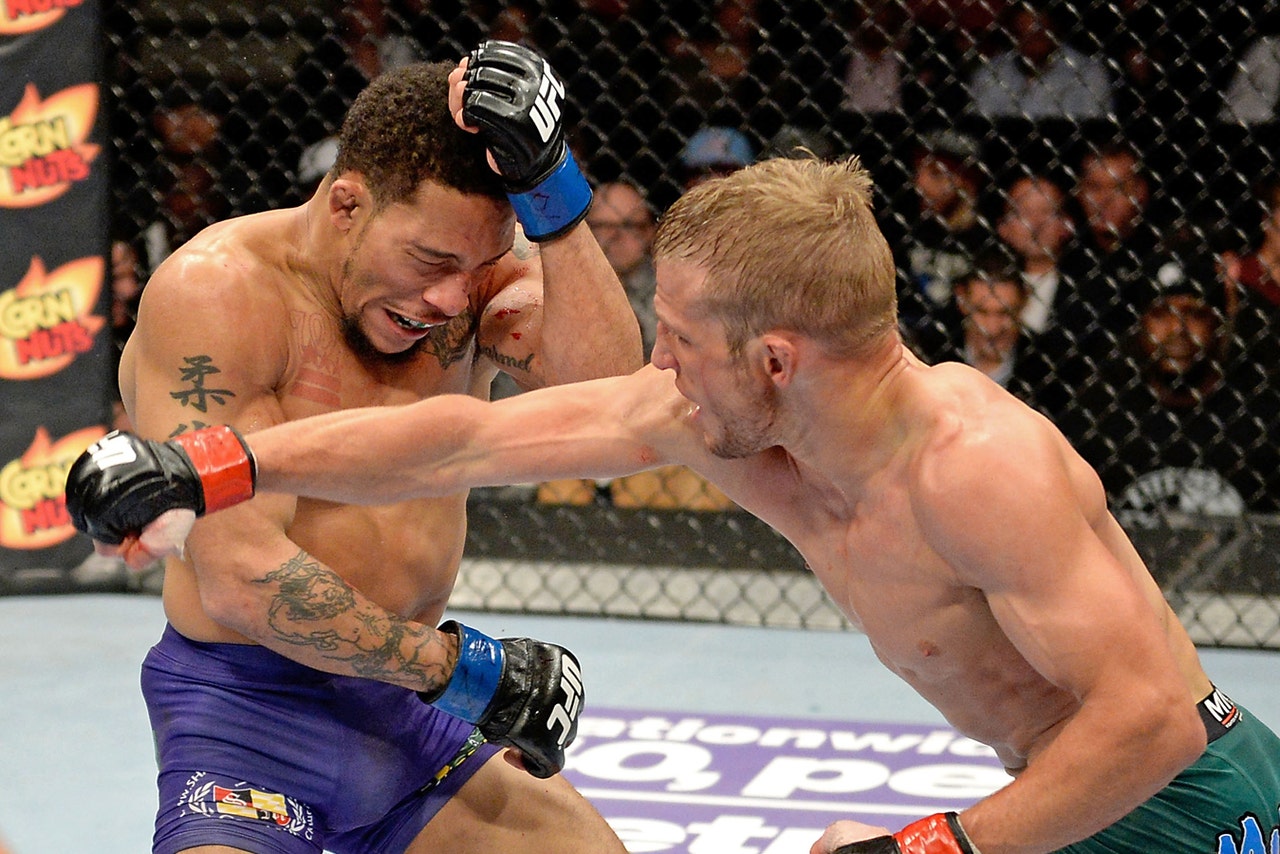 TJ Dillashaw has evolved at an incredible rate since his UFC debut.

Many are comfortable at long range but few display that comfort in the pocket like Dillashaw did for a couple reasons. The "pocket" is the danger zone (stop singing the Kenny Loggins' song) both in a pure striking match and in a UFC fight. In a UFC fight, not only do you have to be cautious of getting KO'ed with 4 oz gloves, you also have to be ready to prevent the takedown. A fighter must approach this range with extreme caution. It's not that Dillashaw is fearless so much that he is aware. He keeps his head moving and off the centerline and initiates with feints and fakes that keep his opponent guessing. To make matters worse for his opponents he attacks and responds with speed and a mixed bag of attacks and counters. If you can get your opponent to hesitate and think in the cage, you've increased your chances of winning the contest. According to some neuroscience studies, they say a mind that is thinking while doing is 300% slower than the mind that is flowing and moving on default. Feints, fakes, varying attacks and of course speed helps accomplish this goal of getting your opponents to think and slow down during a fight. Congratulations to Duane "Bang" Ludwig for creating a very dangerous "default mode" for TJ Dillashaw.
Smolka and Dillashaw aren't the only young guns to show uncommon maturity and a sophisticated repertoire in the UFC. Our light-heavyweight champion Jon Jones has been making fighters envious for years now with his skills. Conor McGregor, Rory MacDonald, Max Hollaway, Michael McDonald, Brad Tavares, Kelvin Gastelum, Robert Whittaker, Erik Perez and other young fighters have me very excited about the future of this great sport. According to Reed Kuhn's book, "Fightnomics" statistics show that fighters in their twenties have a far greater advantage over fighters in their thirties. Age isn't the only thing responsible for this advantage however. Experience, excellent training and a Mushin-mind play pivotal roles in that success. The young are starting their MMA training early and I'm jealous. The real truth is, I don't hate the youngsters in the UFC, I am amazed by them. I admire their dedication to their craft at a young age and I marvel at their fighting capabilities. Kids these days!
---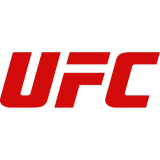 Get more from Ultimate Fighting Championship
Follow your favorites to get information about games, news and more
---