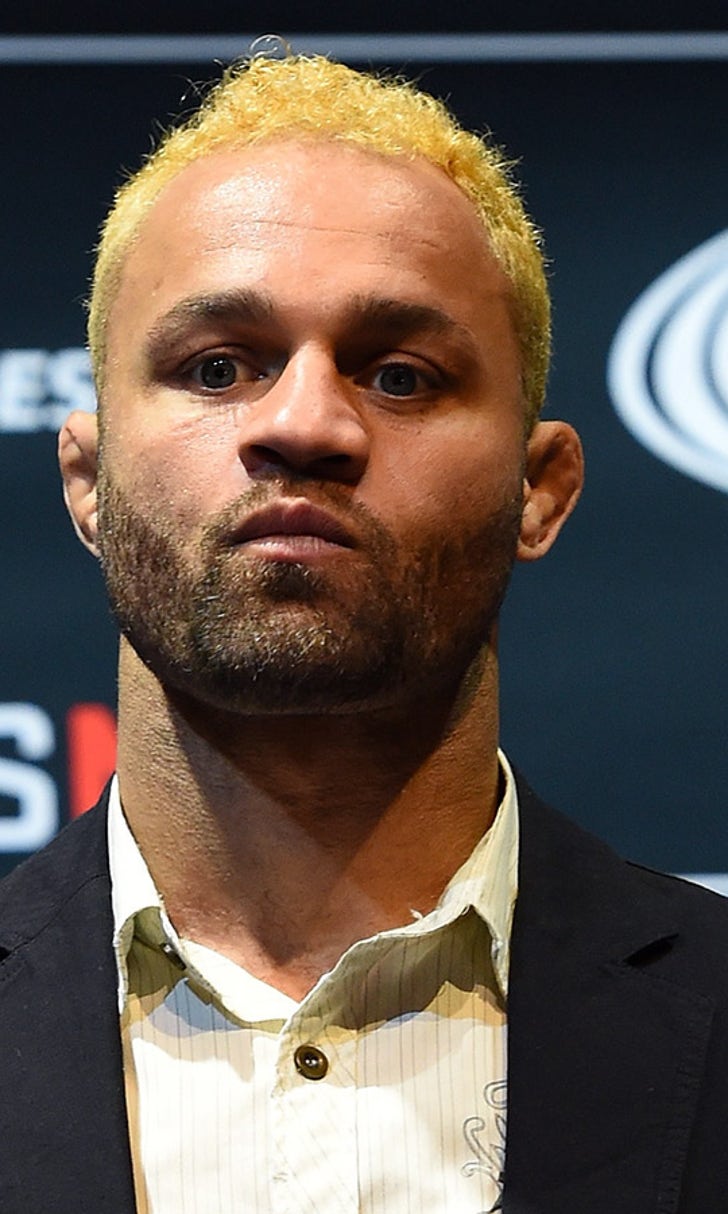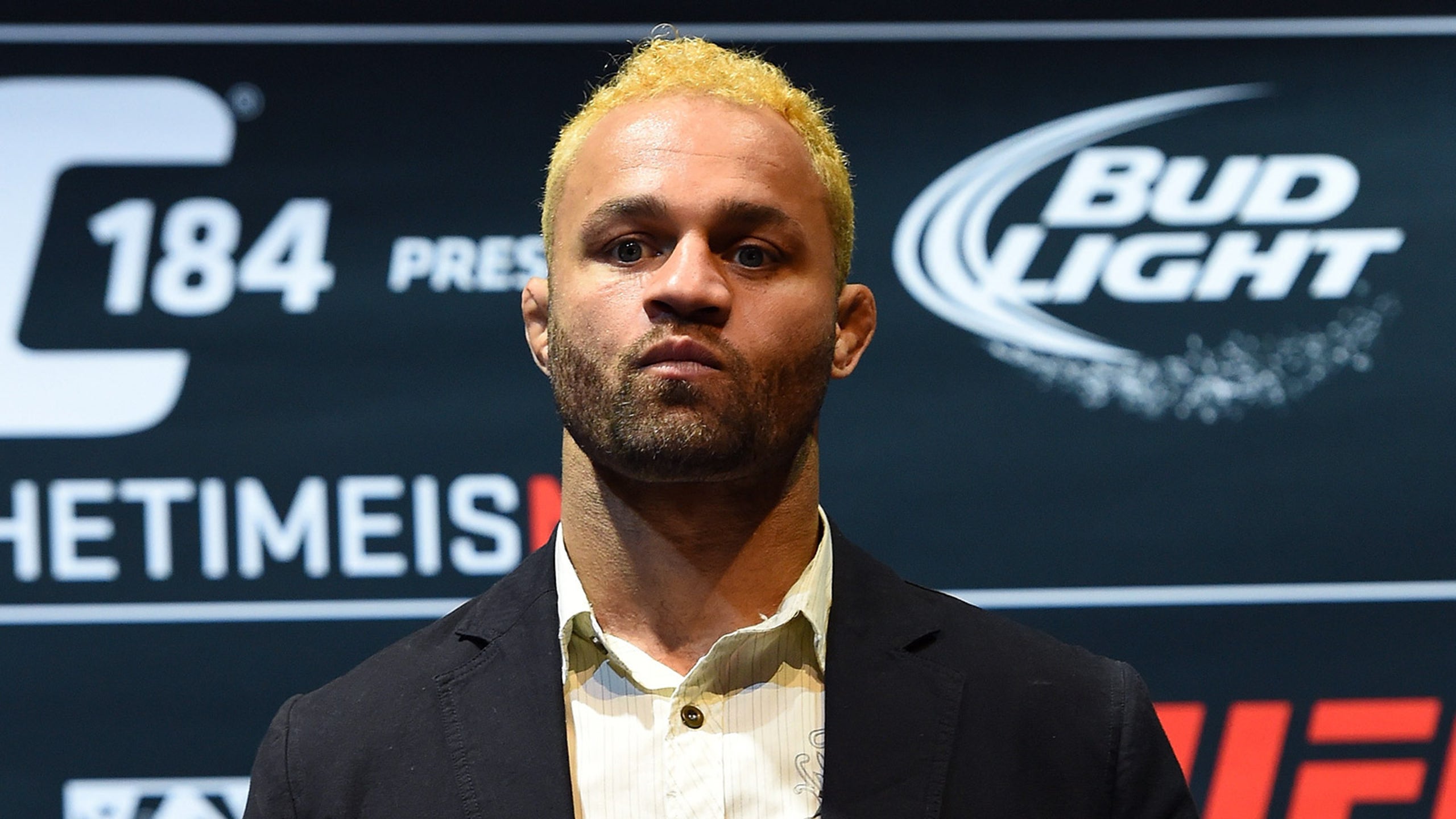 Josh Koscheck has plenty of fight left: "I can still make a run at this thing"
BY Damon Martin • February 27, 2015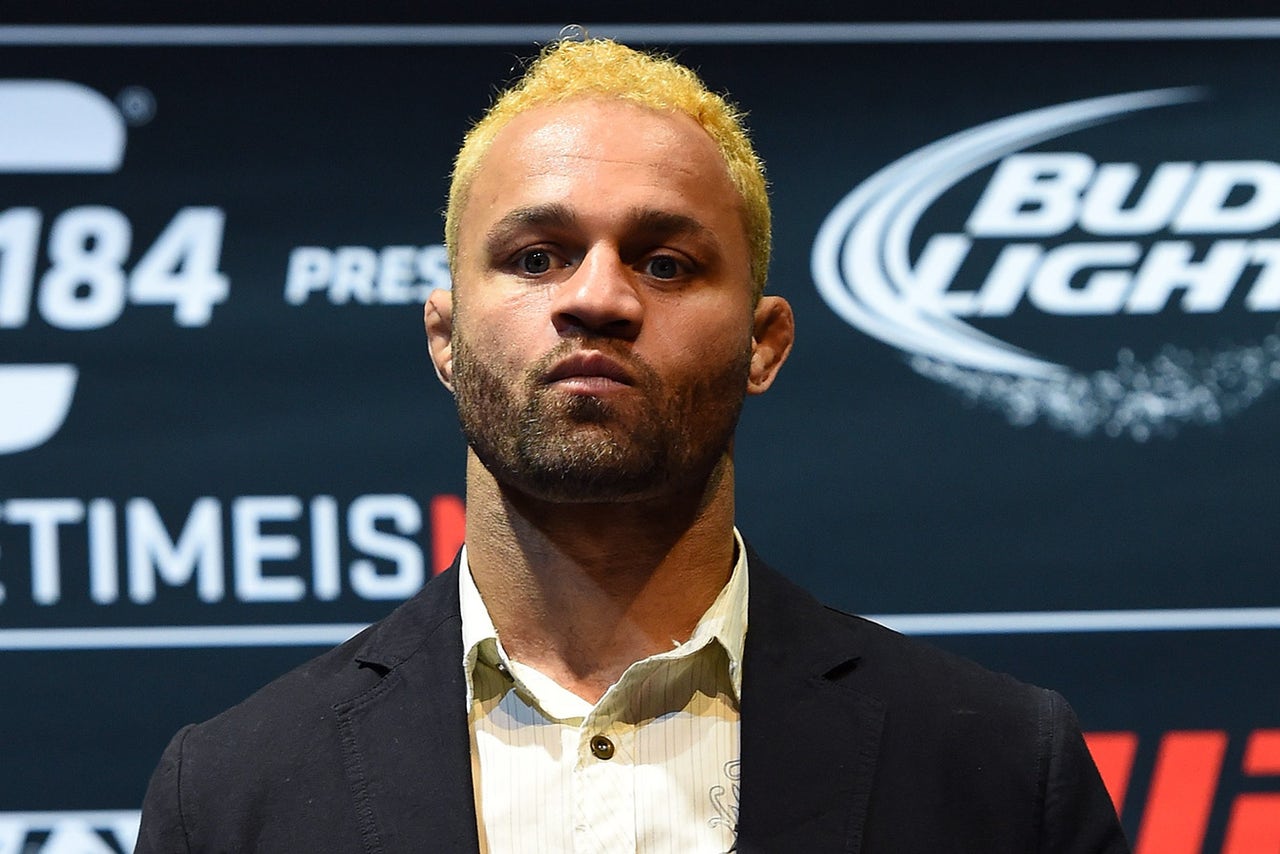 When Josh Koscheck officially joined the UFC following the first season of The Ultimate Fighter, he had two professional fights on his record after spending most of his life as a wrestler.
Koscheck was a novice in the truest sense of the word when he started fighting inside the Octagon, but he grew up fast and over the course of the last decade he became one of the best welterweights in the sport and currently sits at No. 3 all time for the most wins in the UFC at 170-pounds.
Three years ago, Koscheck was once again knocking on the door of a potential title shot when he lost a close, split decision to future welterweight champion Johny Hendricks.  Unfortunately, Koscheck then game up short against Robbie Lawler and Tyron Woodley, losing both fights by knockout.
Immediately the questions shifted from title talk to retirement as Koscheck was staring down the barrel of his first ever three fight losing streak and at 37-years of age, it seemed unlikely he'd be able to climb back up the welterweight ladder again. Koscheck ended up taking off more than a year following his last fight against Woodley, but as despondent as the former Ultimate Fighter competitor was about dropping three fights in a row, he always had it in the back of his mind that he would be back.
"I knew that I needed to take some time off.  You guys have to understand, I haven't been fighting a bunch of pu--ies my last three fights," Koscheck told FOX Sports.  "I fought the champion, I fought the champion and I fought arguably one of the No. 1 contenders for the title so I haven't been fighting a bunch of bums and a lot of people believe I beat one of those three.
"I always come to fight. I knew I needed some time off.  It's been a long career. I have this fight and one more left on my contract, so I figured that I would fight my contract and see where I stand after that.  As of right now I have two more fights left and that's what I'm going to do, two more fights."
At no point in the conversation does Koscheck ever utter the word 'retirement' because that's not how he's approaching his upcoming bout against Jake Ellenberger at UFC 184.  He's looking at this as a chance to rise back up the ranks and prove he can still be an elite welterweight at 37, not some horse ready to be put out to pasture.
"I don't think anything's changed. I think I've improved over the last year.  I think I've gotten smarter when it comes to this taking a year off.  I've fought the best of the best in the division for a very long time.  From St-Pierre to Anthony Johnson to Paul Daley to Tyron Woodley to Robbie Lawler to Johny Hendricks, I've fought a lot of guys and I don't think anything's different," Koscheck said.
"I can still make a run at this thing.  I just need a couple of good fights and that's all it takes.  MMA people sometimes have short term memory and you go out there and slam a couple of wins together and they're going to be like 'boom, he's back better than ever!' and they start to forget about those losses."
As much as Koscheck believes he's still a threat to anyone in the division, he's also realistic enough to know his time in the sport is finally limited.  He's fought for the welterweight championship and been a part of 23 UFC fights while also maintaining a top 10 ranking for the biggest part of his career. 
Koscheck isn't approaching his fight with Ellenberger like his glory days are behind him, but instead thinks of this as his last run at the top. 
"I take it one day at a time in my life.  I'm not a young kid anymore.  I'm 37.  I've fought a lot of tough guys in the welterweight division.  So right now I'm just taking things one day at a time," Koscheck said.
"That's a testament to me never saying no to a fight.  I don't turn fights down.  Never have, never will.  I'm just trying to make my money and win fights."
There's no denying Koscheck has faced a laundry list of top fighters during his career, but no matter how many accolades his last three opponents have on their resumes, he's still looking at three losses in a row and a fourth would be devastating.
Koscheck knows he's got more fight to give this sport, but to even have that opportunity he has to win this weekend and so that's the way he's approaching the matchup with Ellenberger.  It's win at all costs because there may not be a tomorrow.
"We're both in a dire situation where we are in need of a victory.  It should make for an interesting fight," Koscheck said.  "We'll see what happens on the 28th of February.  I know I've put my work in for this fight and I know I'll be ready."
---
---