Jose Aldo addresses his future in the UFC after threatening to retire last year
BY Damon Martin • May 31, 2017
It was less than one year ago when featherweight champion Jose Aldo threatened to retire from the UFC after missing out on a rematch with Conor McGregor and an opportunity to avenge his only loss over the past 10 years.

Following a win at UFC 200, Aldo was assured that he would get his chance to face McGregor after he suffered a 13-second knockout to the Irishman back in 2015.

Unfortunately, McGregor ended up facing Nate Diaz for a second time at UFC 202 before moving onto a lightweight title fight against Eddie Alvarez this past November and it appeared he put Aldo into his rearview mirror once and for all.

None of this sat well with Aldo, who requested his release from the UFC this past September so he could retire from the sport and pursue other interests outside of mixed martial arts.

Fast forward nine months later and Aldo has returned to the fold with his featherweight title and a matchup against interim champion Max Holloway scheduled for this weekend at UFC 212 in Brazil. It seems Aldo has come to an understanding with the UFC as well as reconciled his own concerns about continuing on in his career, and he's trying to put the past behind him as he returns to action on June 3.

"It's a great honor for me to come back and fight in Brazil and really know that what motivates me is that I love what I do and this is what I do for a living," Aldo explained when speaking to FOX Sports on the UFC 212 pre-fight conference call. "So, the past year, I just preferred to put that behind me and, you know, I'm happy to go in there and unify this belt because like I've always said, I've always fought — I've never lost a championship.

"I've always been the champion."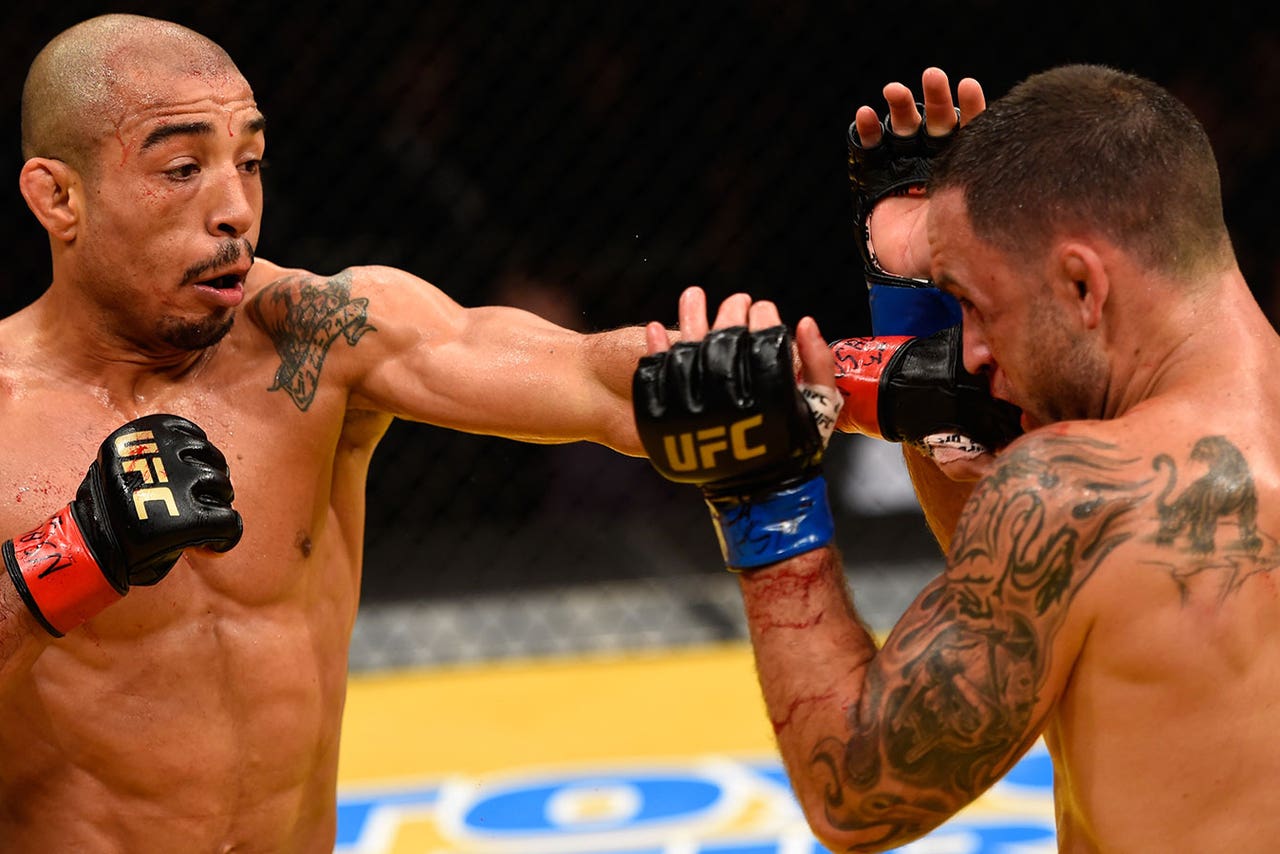 Aldo says he's moved past his grudge with McGregor because he's convinced now that the rematch will never happen, so he's just trying to stay focused on the things he can control in his career.

At the top of the list is a showdown with Holloway, who has won his past 10 fights in a row including an interim championship bout with Anthony Pettis this past December when Aldo was unavailable to compete.

In many ways, Holloway represents the last serious challenge for Aldo at featherweight after he's already dispatched every other fighter currently ranked in the top five in the division.

That's one of the reasons Aldo is so excited to put the past behind him and just get ready for the next challenge that lies ahead.

"I think it's going to be a great fight. I think that we've had great fights in the past and he's built himself up to title contention," Aldo said about Holloway. "But, you know, it really doesn't matter to me. I have goals of my own right now and different things that I have been thinking of and going in there to defend my belt once again.

"I think there's a lot of guys coming up, new guys who are going to be coming up and be fighting for the title soon. So, it really doesn't matter to me. My job is to go in there and defend my belt."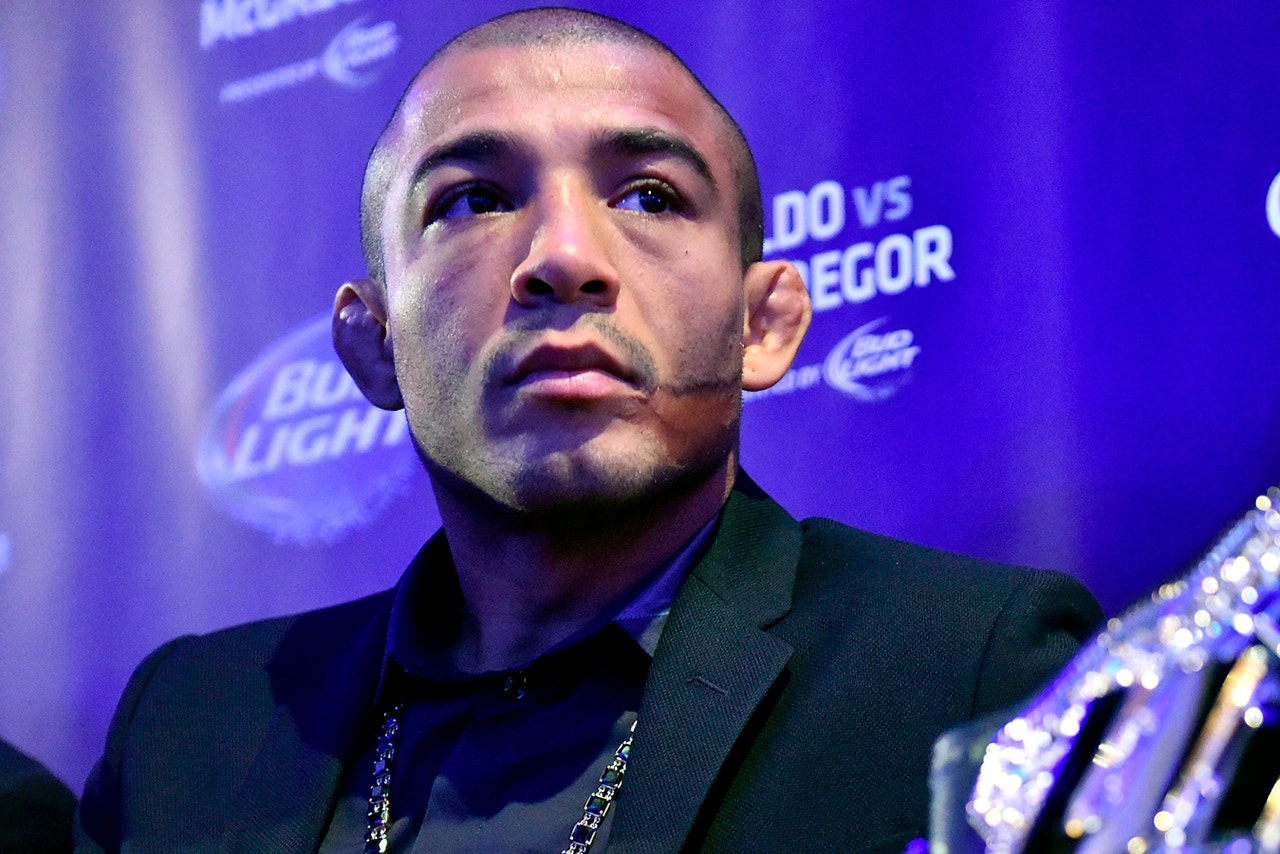 Considering how close Aldo was to retirement last year, his new stance is a complete shift in mentality and from the sound of things he's not going anywhere anytime soon.

The scariest part about Aldo's future is that he's only 30 years old, which means athletically he may just be entering the prime of his career.

For now, Aldo is only worried about getting through Holloway on Saturday night, but after that mission is completed he may be interested in pursuing titles in different divisions or just finding challenges that will push him even further into the history books.

"Right now I have to get through this title fight and once I get through that, I can start thinking of some of the other things I would like to do," Aldo said about his future. "I think there may be a lot of challenges in other divisions or with other guys that I haven't fought before.

"So, I think there's plenty left for me to challenge myself. And in my personal life, I have my own things as well, but that's between me and my family."


---
---