Jorge Masvidal takes a shot at the Blackzilians after team reportedly disbands
BY Damon Martin • January 19, 2017
The disdain shared between American Top Team and the Blackzilians seemed like one of the biggest rivalries in all of mixed martial arts for the last few years, but it appears the two teams are no longer at odds.

It's not because the two Florida based teams somehow settled their long standing beef, but instead the Blackzilians have all but disbanded in recent months with most of the fighters who trained there now working at different facilities in the area.

UFC welterweight Jorge Masvidal, who has been a mainstay at American Top Team for the past 11 years, clearly didn't shed a tear when he heard that the Blackzilians were breaking apart.

"All the (expletive) they were talking and they say not to kick dudes when they're down? (Expletive) that," Masvidal told FOX Sports. "Them dudes were talking hella (expletive). Talking about the Blackzilians being the best team ever and this and that. Them dudes ain't even around anymore.

"There's a lot of talented dudes over there but don't try to knock something like ATT. We've been here a long time and we're going to be here even (expletive) longer."

The beef between the two gyms started after several fighters left American Top Team and ultimately founded the Blackzilians. Over the next few years, the two teams engaged in a bitter war of words that culminated in a season of "The Ultimate Fighter" that pit American Top Team against the Blackzilians.

Even the two team owners -- Dan Lambert from American Top Team and Glenn Robinson from the Blackzilians -- got into heated arguments on the show that only fueled the aggression shared by the fighters.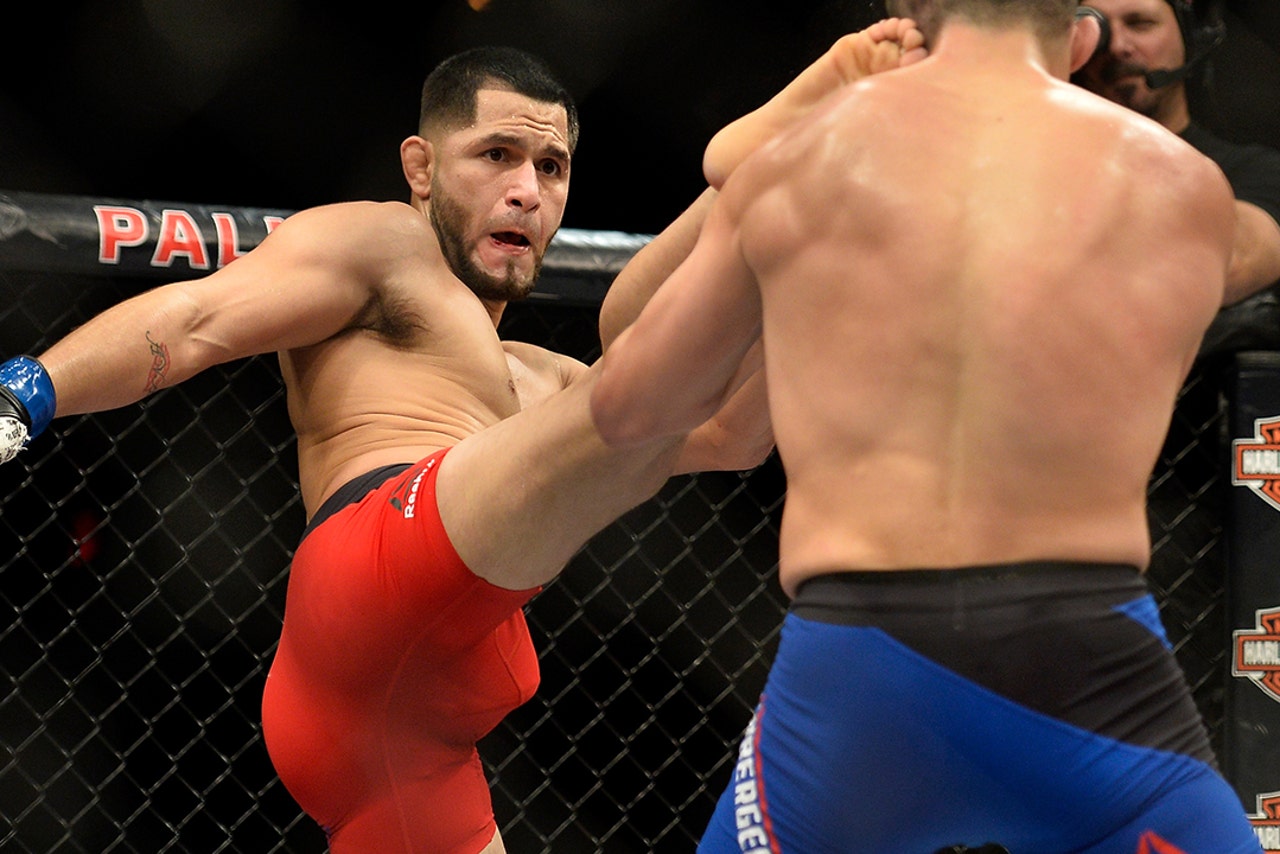 According to Masvidal, despite all the publicity surrounding the two teams, he claims that American Top Team never truly looked at the Blackzilians as a rival.

"Just to clarify a little bit, we were never rivals because we never saw them as competition," Masvidal explained. "We saw teams like AKA (American Kickboxing Academy), Greg Jackson's, teams that had been doing it for a while at a high level and not just something that happened over night and were there for a couple months, we see those teams as competition. That's who we go after.

"We never saw -- as much as this might sound weird -- we never saw these guys at competition. We just saw them as a bunch of dudes that were talented in a gym near us. They were never competition."

Masvidal maintains that he kept close relationships with some of the fighters who trained at the Blackzilians so it's not a direct dig against them, but in the team versus team discussion he says there was never a debate about who was better.

"Look at our record in the UFC compared to their record. Forget about "The Ultimate Fighter" but we won that anyways, forget about that, let's go to the UFC," Masvidal said. "Who's record is better in the UFC? Since they started to us.

"Their record is so (expletive) and then after USADA it gets even (expletive). We never seen those dudes as competition."

While Robinson has stated that the Blackzilians are going to continue as a team, Masvidal sees the departure of key elements like former UFC champion Rashad Evans and coach Henri Hooft as a sign that they are gone forever.

Meanwhile, Masvidal touts the continued success of American Top Team with three current UFC champions -- Tyron Woodley, Amanda Nunes and Joanna Jedrzejczyk -- all touting the Florida based team as their home.

"A lot of dudes over there I'm cool with, they're my boys, but I'm telling right here, American Top Team representative from day one till the day I die — we never saw those dudes as competition," Masvidal said.

"We were never like 'oh the Blackzilians were a great team'. No, we don't give a (expletive). And just like we called it, they're out the game."


---
---