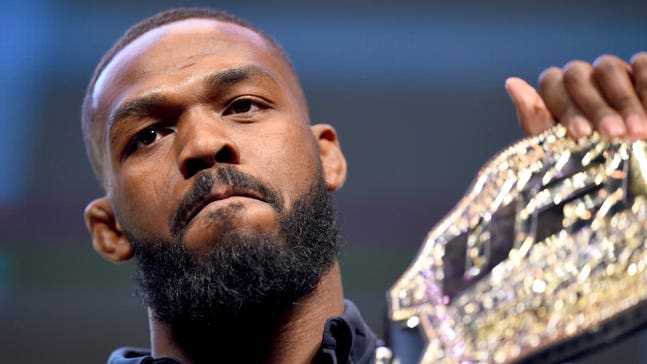 Jon Jones hit rock bottom, but now he's 5 months sober and ready for UFC 197
Published
Mar. 15, 2016 5:00 p.m. ET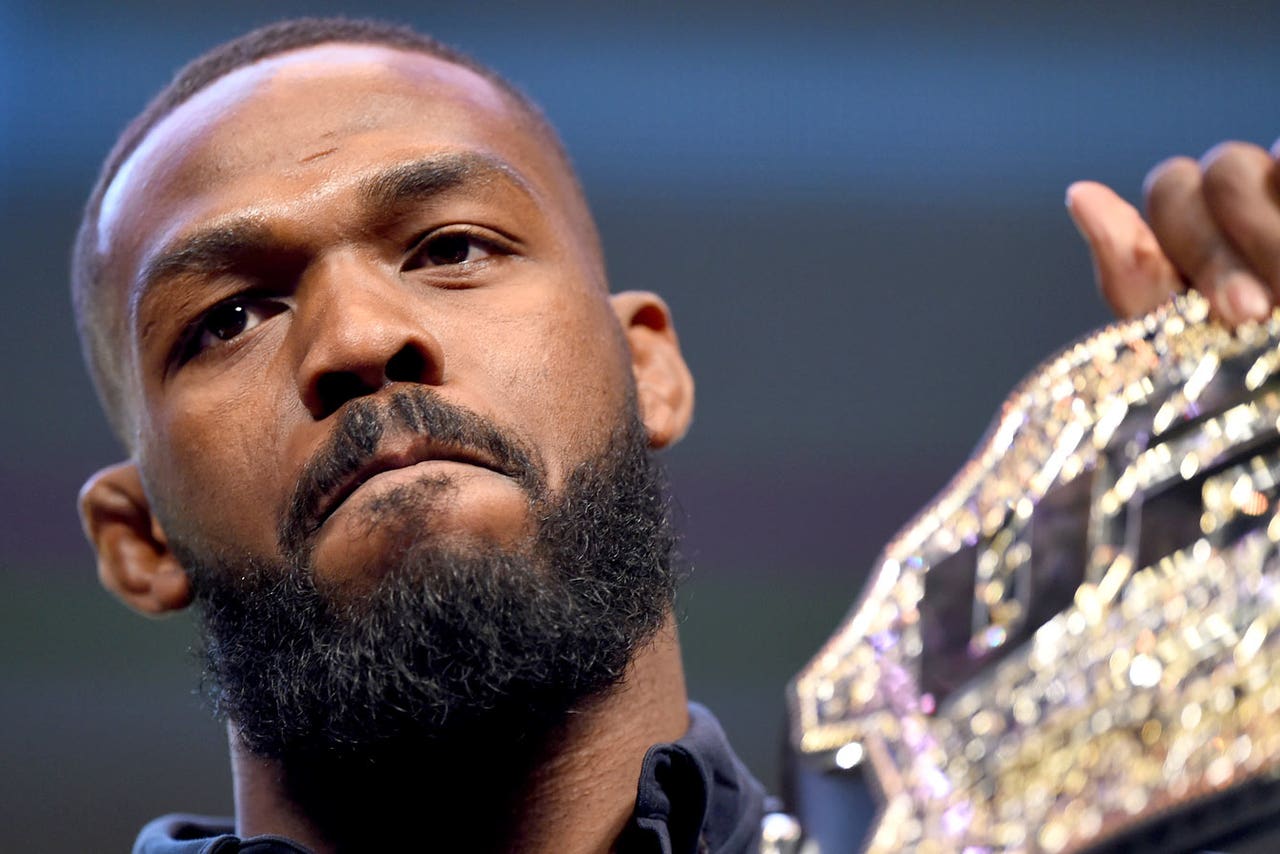 Jon Jones is just six weeks away from a fight with Daniel Cormier where he has the chance to win back the UFC light heavyweight title he lost after a hit-and-run accident cost him the belt and nearly his entire career.
Jones crashed into two other cars in April 2015 before fleeing on foot and the top pound-for-pound fighter in the sport was facing potential felony charges for leaving the scene of an accident after one woman was injured as a result.
Jones was suspended, stripped of his title and while he was waiting for his day in court there was no clear indication when or if he'd ever return.
"Everyone's life, we're all on different journeys. Some people mature faster than others. Sometimes it takes people a few more mistakes to realize what they have and what they're messing up. For me I felt this last situation brought me to my knees," Jones said recently at the "UFC Unstoppable" press conference. 
"I lost respect nationwide. I lost my endorsements. I lost my job. I lost so much and for me this was rock bottom."
Following that hit-and-run accident, Jones was placed on 18 months probation but eventually he was reinstated to the UFC before being booked for the fight with Cormier on April 23.
UFC president Dana White knows that Jones has arguably been the most talented fighter to ever compete in the Octagon, but his personal issues have continued to haunt him throughout his career.
Following this latest incident, White acknowledges that Jones will deal with a lot of questions about his behavior leading into UFC 197 but it will be just another test to see how he reacts now that he's getting a second chance at success.
"He's definitely in the best shape he's ever been in, focused and everything else. We'll see," White told FOX Sports in Las Vegas.
"Jon's issues are front and center, there's no way around it. It is what it is. The story of Jon Jones — there's no question Jon Jones is one of the greatest fighters to ever live. Question is will Jon Jones overcome the personal issues? That's a big part of the storyline now."
For his part, Jones promises that he's been walking the straight and narrow ever since that harrowing moment in 2015 that nearly cost him his career.
In fact, Jones says he's given up alcohol, marijuana and every other substance as he prepares for the rematch with Cormier in April.
Jones promises he's turned over a new leaf, but he also understands that he'll be judged on actions not words so he's excited to prove what he can do from now into the future.
"Over the last year I've had the chance to be alone and work on my character outside of being an athlete," Jones said. "Today I stand here five months sober, feeling amazing, feeling rejuvenated and I'm excited to get back in here, get on the right track and put on some exciting fights for you fans."
Following a blockbuster UFC 196 that broke every pay-per-view record in company history, White anticipates another huge event when Jones and Cormier square off in April.
"That's a huge fight," White said. "The storyline is unbelievable. The way that Cormier came out and beat that monster (Anthony) 'Rumble'Johnson and the way he beat that absolute monster. This fight is big."
---
---