Ultimate Fighting Championship
Ultimate Fighting Championship
Johny Hendricks wants to steal the show from the two main events at UFC 185
Published
Mar. 4, 2015 1:18 p.m. ET

Former UFC welterweight champion Johny Hendricks is no stranger to putting on the most exciting fight on an entire pay-per-view card and often stealing the show.
Three out of his last four fights have ended with Hendricks going home with a "Fight of the Night" bonus, also earning "Knockout of the Night" awards from UFC 141 and UFC 154.
It should be no surprise as Hendricks gears up for his next matchup against Matt Brown at UFC 185 on March 14 that he expects UFC president Dana White to open up his checkbook once again because this fight has all the makings of an instant classic.
"Matt Brown is the type of guy, you know he's going to move forward, you know he's going to throw punches, he's going to throw knees, he's going to throw elbows and he's really good in the clinch game. That's his bread and butter. That could make a great, exciting fight," Hendricks told FOX Sports.
"He's a taller guy than me, for one, so he's going to have to get in closer and if he gets in closer he's going to have to deal with my power. Whenever you look at that and you've seen what I can do, it turns into a really exciting fight. It could be a clash of wills to see who can win inside."
Over the course of the past few years, Hendricks has faced a who's who list of top welterweights and Brown will be just another name on the resume.
As it turns out, another fight from Hendricks' past with an opponent who carries many of the same weapons as Brown served as the best inspiration possible to prove to the former NCAA wrestling champion that he could go all the way to the top of the division. Following a close decision loss to Robbie Lawler in his last fight where he surrendered his UFC welterweight title, Hendricks hopes the same thing happens after he faces Brown in Dallas.
"Everything revolves around confidence," Hendricks said. "I remember fighting Carlos Condit and I thought this is a huge leap because Carlos Condit is dangerous in multiple areas. That was sort of my turning point. I thought if I could fight Carlos Condit and I could beat him, then we've got this. I know I can get to where I want to be.
"Boom, it happens and Matt Brown is a lot like Carlos. They like to strike. Matt Brown's a guy that's going to strike long at first, but his ultimate goal is to get in close. What I have to do with somebody like Matt Brown is make him play long. You watch the Robbie Lawler fight against Matt Brown he tried to do the exact same thing."
Hendricks chose to fight at UFC 185 instead of waiting around for a rematch with Lawler because he wanted to stay active. Even after it was announced that Lawler would return in July to face Rory MacDonald at UFC 189, Hendricks had no regrets about his choice to fight Brown in March because waiting another four months to compete again was just too much time off.
While his last fight with Lawler was as close as any fight could get on the judges' scorecards, Hendricks still feels he needs to prove himself to get another shot at the gold.
Beating Matt Brown is a perfect way to do it.
"Once you get to the top 10 and maybe even the top 20, they're all tough," Hendricks said. "Each person you get through you've got to sit there and say, 'I accomplished something today,' and that's what I'm looking at. As long as I can look at my performance at the end of the day and be happy with it, that's what I'm trying to do."
The expectations are high that Hendricks and Brown will end up putting on a fight to be remembered next Saturday night at UFC 185.
It's been almost two years since Hendricks has been in a fight that isn't a main event, so he plans on throwing down with Brown and when UFC 185 is over, that their matchup will be the one the world is talking about.
"This could be a fight for the fans. I'm trying to steal the show from (Anthony) Pettis," Hendricks said. "He's a very talented fighter, he's a very good fighter but my goal — and I'm sure Matt Brown's goal — is to try and steal the show from the two main events."
---
---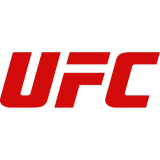 Get more from Ultimate Fighting Championship
Follow your favorites to get information about games, news and more
---