LeBron James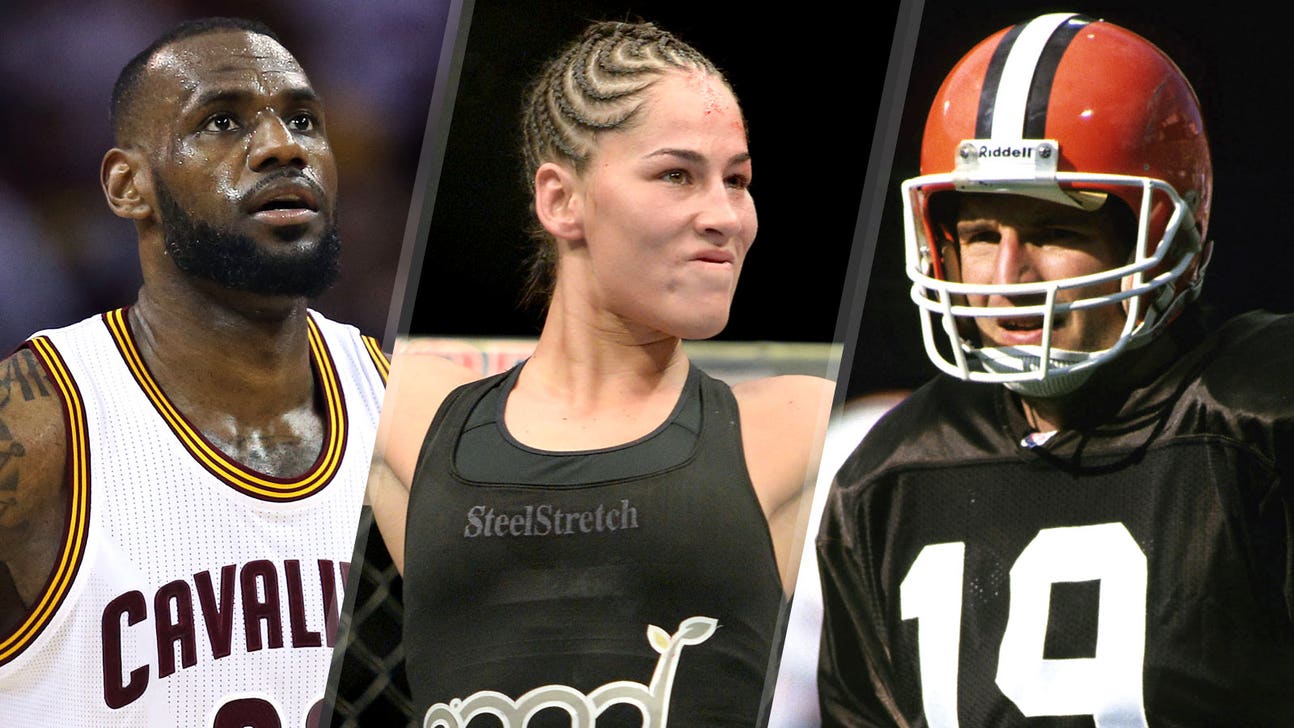 LeBron James
Jessica Eye wants to finish what LeBron James and Bernie Kosar started
Published
Jul. 24, 2015 1:08 p.m. ET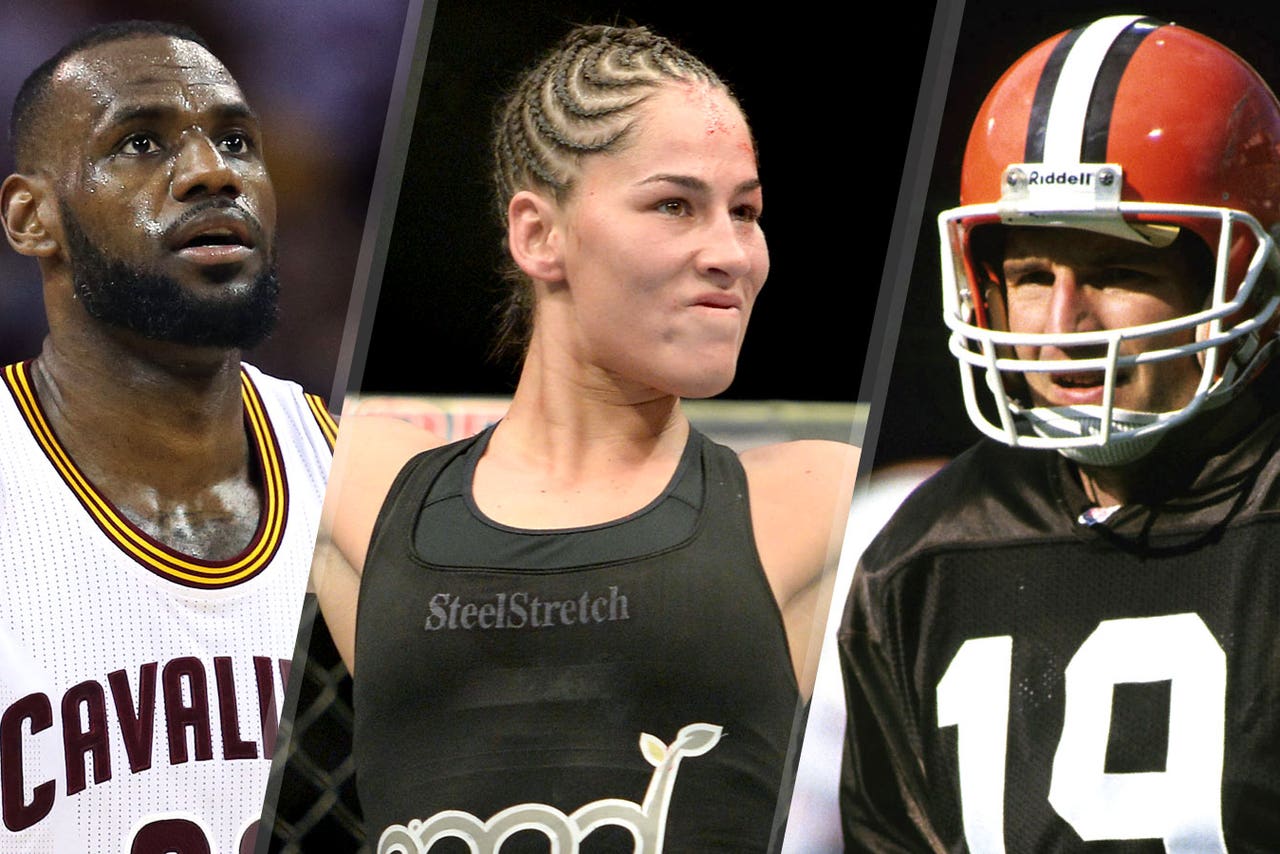 When LeBron James opted out of his contract in Miami and decided to return to play for his hometown Cavaliers again, the city of Cleveland thought their 50-plus year championship drought was finally going to come to an end.
But as players started dropping like flies throughout the regular and post season and James was left alone with very little support around him, the Cavaliers fell to the Golden State Warriors in six games, once again taunting Cleveland fans with another almost championship.
Cleveland has notoriously suffered through some of the most historic collapses in all of sports as team after team from the Ohio city have come close to winning a title only to watch their hopes and dreams get snuffed out in spectacular fashion.
From 'The Drive' and 'The Fumble' foiling the Browns from going to a Super Bowl to the Indians winning six-division titles in seven years yet never capturing a World Series title, Cleveland knows all too well what it feels like to come close but still walk away with that unsatisfying feeling of defeat.
This weekend, Cleveland native Jessica Eye hopes to take the final step towards her journey to compete for a UFC title, and she wants nothing more than to bring the gold belt home to Ohio and become the first champion from the city in more than a half-century.
"To know that me and Stipe (Miocic) both started within the same time frame for this goal and we found home in Cleveland and we were like this city needs us as much as we need them because of the loyalty," Eye told FOX Sports. "To know that the Cavs went through such a hard experience and LeBron's back where he needs to be, part of me was like when they didn't win the championship for that moment I was thinking maybe it really is meant to be that me and Stipe are going to be the ones to bring the gold back like we always talked about."
Eye and her teammate Stipe Miocic are both standing on the precipice of fighting for a UFC title within the next year, but she would love nothing more than to be the athlete to finally bring a major championship back to Cleveland.
Eye is the first person to admit she has a love affair with the northeastern Ohio city, and Cleveland has fallen in love with her as well.
While James will always get the bulk of the attention and the Browns will continue to be the biggest draw, Cleveland has embraced Eye and her dreams of becoming a UFC champion. Cleveland rapper Machine Gun Kelly actually re-recorded his hometown anthem 'Till I Die' with a new verse including Eye's name so she could walk out with the song this weekend for her fight against Miesha Tate in Chicago.
Iconic Cleveland hip-hop group Bone Thugs-N-Harmony tweeted out support for Eye as she gets ready for the fight that could earn her the next shot at UFC women's bantamweight champion Ronda Rousey.
Eye says it just goes back to the loyalty Cleveland has shown throughout her fighting career and the passion is reciprocal because she wants nothing more than to return home a conqueror with just one task left to tackle before winning a title.
"We never left here. We stuck through it, through thick and thin. We've always stayed loyal. We always supported the Browns. We always supported the Cavs and always supported the city. It keeps getting more real. There's talk about Stipe getting the next title shot. I win my next fight, I get the title shot," Eye said.
"It's like the puzzle pieces are fitting. God willing, we're both going to bring it in and we're going to be able to bring that championship here."
In her biggest dreams, Eye envisions a victory over Tate this weekend and then a fight against Rousey later this year. Just like Conor McGregor and Chad Mendes enjoyed a live performance playing them into the Octagon at UFC 189, Eye would love Machine Gun Kelly to rap her to the cage for her championship fight and then when she captures the gold, there's one more iconic Cleveland landmark she would like to join.
"I want to be on that Sherwin Williams building!" Eye said when referencing the famous LeBron James mural that decorates the building in downtown Cleveland. "I had a friend who made a picture of me on that Sherwin-Williams building and believe me, when I win my big fight, I'm going to those Sherwin-Williams people and asking for LeBron to make some room and let the queen get in here for a minute."
And for those naysayers who believe Eye is just setting up Cleveland for another disappointment considering she'd have to beat Rousey -- a fighter called the most dominant athlete in all of sports -- to win the title, she just looks back at another famous fight where people said there was no chance it could happen.
"Nobody ever thought Anderson Silva would get beat, and Chris Weidman came along and changed the minds of everybody," Eye said. "I want to be the Chris Weidman of women's MMA."
---
---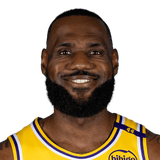 Get more from LeBron James
Follow your favorites to get information about games, news and more
---