Ultimate Fighting Championship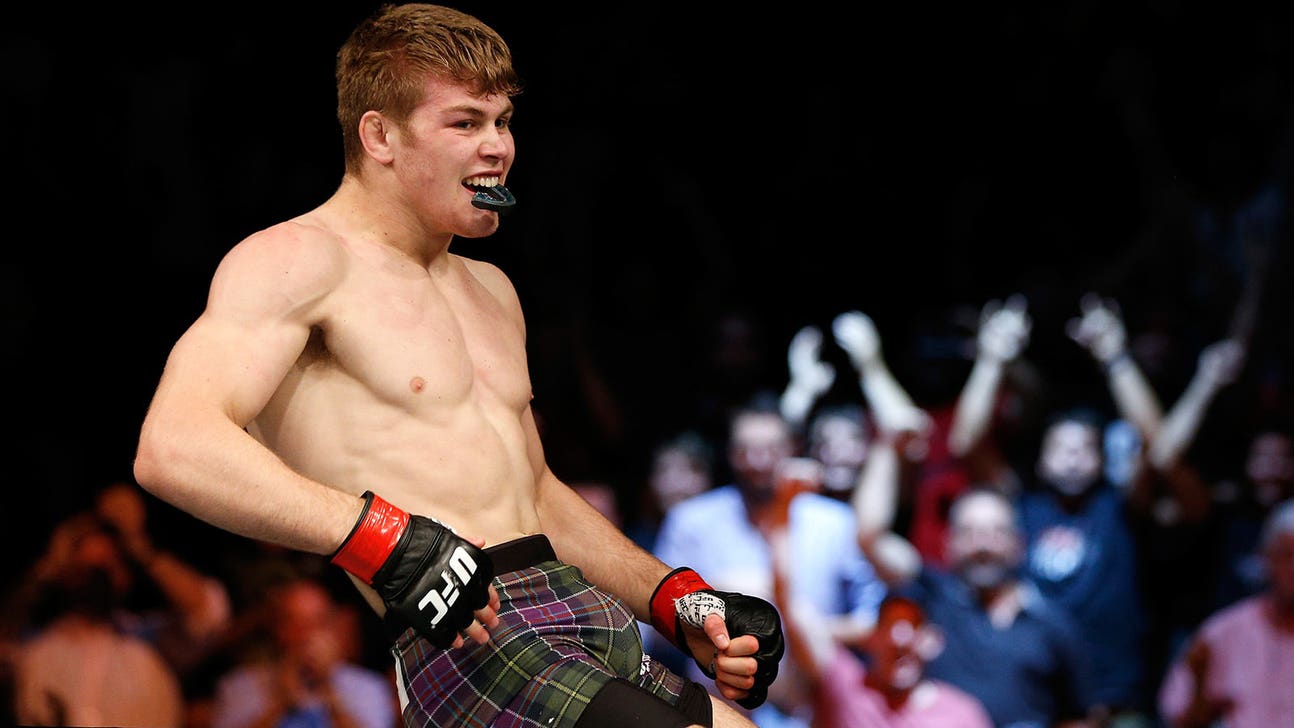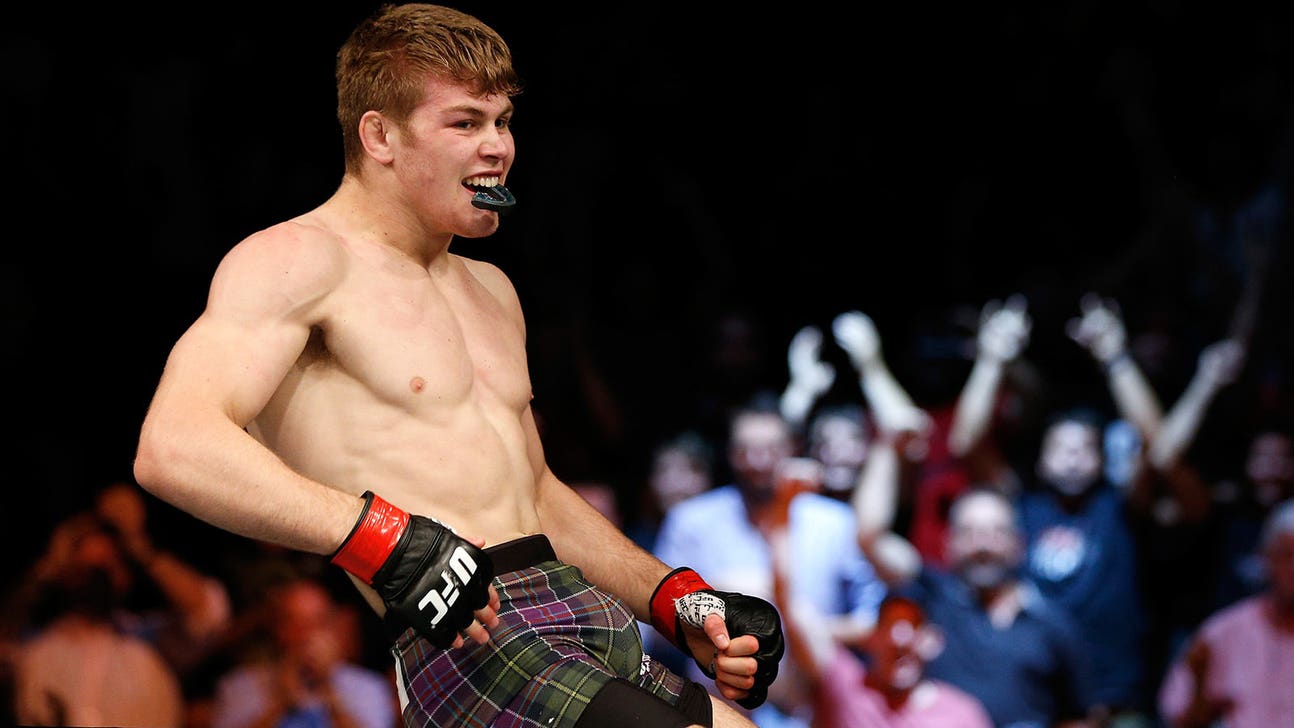 Ultimate Fighting Championship
Jake Matthews: Nothing scares me more than just being average
Published
Feb. 5, 2015 3:39 p.m. ET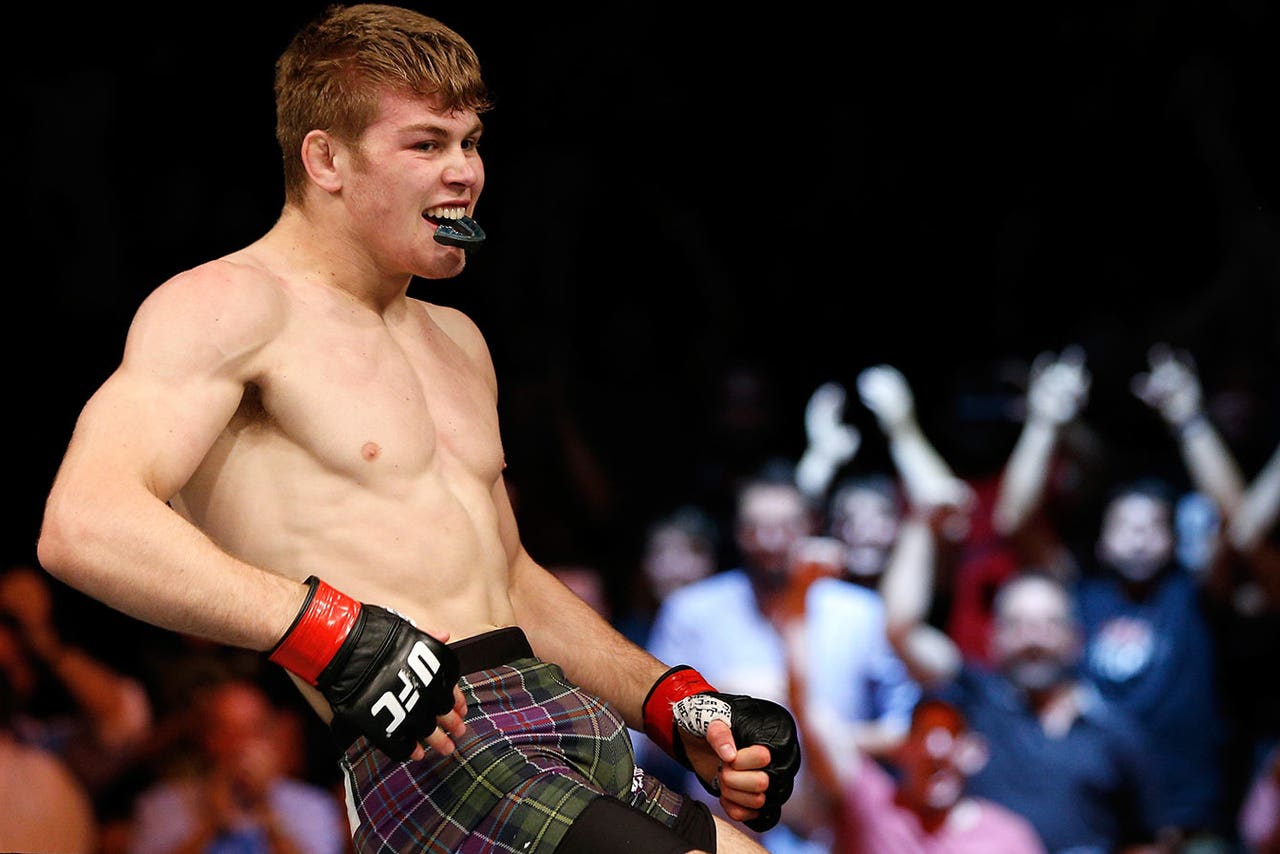 Jake Matthews didn't even expect to end up on the season of The Ultimate Fighter that saw his home country of Australia take on Canada in 2014.
Typically fighters under 21-years of age aren't able to compete on the reality show due to the alcohol allowed in the house, but with the series being filmed in Canada this time and the legal drinking age being two years less than the United States, 19-year old Matthews was allowed to participate.
Matthews entered the show with a 6-0 record, but was still rather naïve when it came to high-level MMA and what it took to succeed in a show as big as the UFC.  He lost his only fight on the card, but his coach Kyle Noke realized right away that there was definitely a lot of talent hiding in this brutish young fighter out of Australia.
So Noke brought Matthews to the United States with him after the show finished filming and put him in the same room with some of the best fighters in the world including UFC light heavyweight champion Jon Jones, Carlos Condit and Donald 'Cowboy' Cerrone.
"Obviously it didn't go my way, but it was a good experience," Matthews told FOX Sports about doing The Ultimate Fighter.  "From there I went straight to the states to Albuquerque to train with Kyle Noke and Jon Jones and all these big UFC stars.  So that was just nuts, on its own!"
Matthews finally made his UFC debut last year and he made quite the splash.  Two fights into his career thus far and two submission finishes, including his last win over Brazilian Jiu-Jitsu black belt Vagner Rocha.
Matthews is now 20-years of age and while most of his friends are in college or out partying on the weekends, he spends his free time in the gym, hunkered down in a sparring session or another long practice.  There have been hundreds of cautionary tales about athletes at the same age flushing a professional career down the drain because of bad influences that lead to even worse decisions.
Matthews promises that will never, ever happen to him.
"I know what I have and I know how lucky and privileged I am to fight in the UFC and have the life that I have.  I'm not going to give it up by doing something stupid," Matthews said.  "I've always been like that. I don't go out much and that's my choice. That takes away getting in trouble a little bit.
"Knowing what I want, I can have a good life when I'm older after I accomplish my goals."
While Matthews is certainly living the dream of many fighters right now, he never wants to feel like he's actually accomplished something great by just ending up in the UFC. He doesn't want to have 20 fights inside the Octagon and finish his career with a resume that's speckled with a rollercoaster of wins and losses.
The last thing Matthews ever wants to be is just another fighter.
"Nothing scares me more than just having a normal life and being average," Matthews said. "I want to do something with my life and be successful in the UFC. I tell myself that every morning."
There's still a ton of untapped potential brewing under the surface for Matthews so he's not trying to rush his career by calling out the top fighters in the sport just yet.  The young Australian has also witnessed plenty of competitors who had a quick rise to the top only to get torched by the best fighters in the world because simply put -- they weren't ready.
It's part of the reason why Matthews just wants to fight whoever the UFC puts in front of him and if he keeps winning and continues to get better, he'll earn the right one day to call out anybody on the roster and feel confident enough to know he can beat them. 
He's also smart enough to know that day is not today.
"I honestly feel like I'm nowhere near my peak. I have a lot of years to go before I reach the age where people believe you peak at.  With my jiu-jitsu and striking it's all there, but I still have a lot to learn.  I'm just going to take each fight by ear. I'm in no rush," Matthews said.
"Taking silly fights when I'm not up to that level yet is going to cut my career short.  I'm going to play it smart. I want to be remembered."
---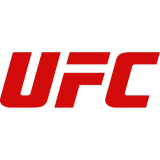 Get more from Ultimate Fighting Championship
Follow your favorites to get information about games, news and more
---