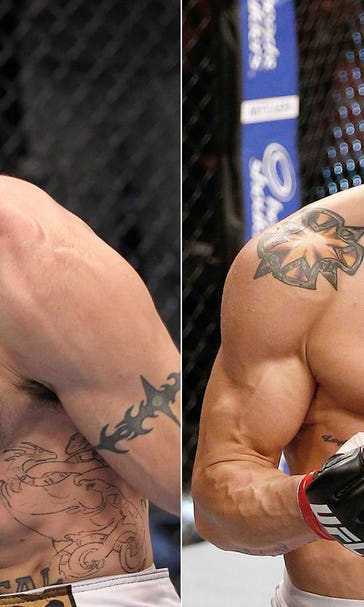 Inside the fight: Analysts break down Brown vs. Silva card
BY Damon Martin • May 8, 2014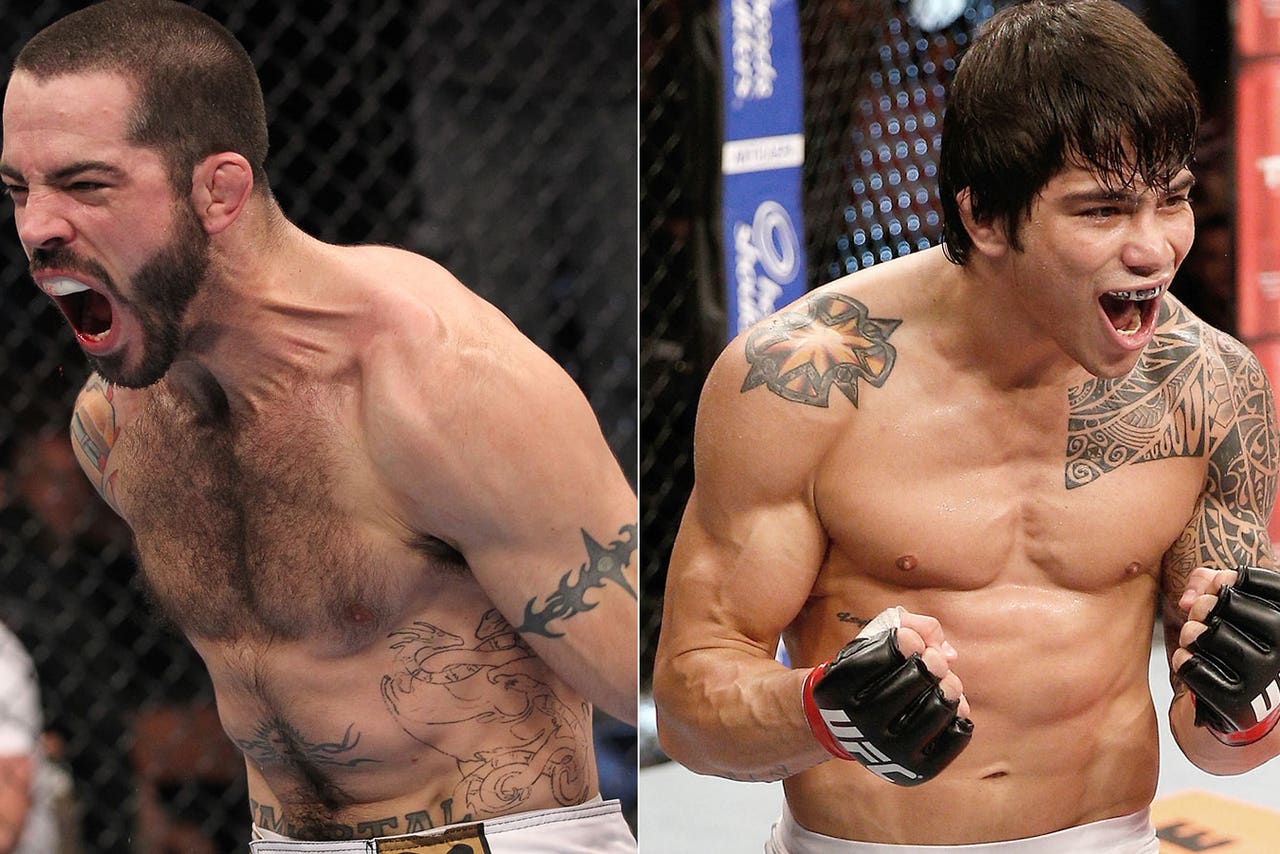 As UFC Fight Night: Brown vs. Silva fast approaches, there are plenty of differing opinions on some of the different bouts taking place on Saturday night in Cincinnati. At the top of the card is No. 7 ranked Matt Brown, who enters the night on a six-fight win streak with eyes aiming towards a title shot in the near future.
Despite his ranking and standing in the division, Brown still managed to find himself as a two to one underdog on the betting odds leading into the fight against Silva, who has shown potential for greatness, but still hasn't put together back-to-back wins since coming to the UFC
In the co-main event, Costas Philippou looks to erase the bad memory of two losses in a row when he faces Lorenz Larkin in a middleweight bout.  Both fighters have experienced some inconsistencies lately so a win on Saturday is a must for Philippou and Larkin, if either of them hope to be a contender in the division one day.
To get some break down and perspective on the event, UFC on FOX analysts Jon Anik, Michael Bisping and Dominick Cruz gave some insights ahead of the event in Cincinnati on Saturday night.
Should Brown be an underdog to Silva?
Michael Bisping certainly doesn't understand why Brown isn't favored in this fight, especially with his recent win streak and devastating style inside the Octagon.  The British middleweight sees real potential in the kind of damage Brown can produce, and that makes him a dangerous opponent for any fighter in the welterweight division, much less Erick Silva.
"That is kind of crazy," Bisping said about the odds.  "If you look at Matt Brown's current form, he's on a five or six fight win streak, most of them were stoppages.  He's always exciting.  He always goes forward, and he's aggressive every, single time.  Erick Silva poses some threats of course, he's got great striker and very well rounded skill set.  For me, I'm leaning towards Matt Brown.  His aggression will be a key factor.  It's certainly an interesting fight. 2 to 1 underdog, I'm not sure I agree with that."
UFC commentator Jon Anik says not so fast when touting Brown's accomplishments. Anik not only believes the betting odds are right on the money, but as time passes, the numbers may shift even more into Silva's favor.  Part of it comes from Brown being out since last year, according to Anik, whereas Silva stayed busy with a first round drubbing of Takenori Sato from February.
"Not a lot of people are racing to the window to bet Matt Brown.  If anything the line is sort of moving more towards Erick Silva.  I really think it speaks to his potential, and it speaks to what amounts to a near nine month layoff for Matt Brown," Anik told FOX Sports.
"Matt Brown is kind of the forgotten man and I think the Vegas odds speak to that."
Former UFC bantamweight champion Dominick Cruz believes the odds will only spur Brown on in this fight and make him have an even better performance. Some fighters just excel when the world is counting them out, and he believes Brown is one of those guys.
"This guy relishes in this light.  He makes his career in this light.  He makes his career being the underdog," Cruz said about Brown.  "He walks out there like the immortal he is, and the zombie he is, takes punishment and then grinds down everyone he fights to death.  The best part about Matt Brown is he's unbreakable and he breaks everybody he else with his spirit."
Is Matt Brown in title contention with a win?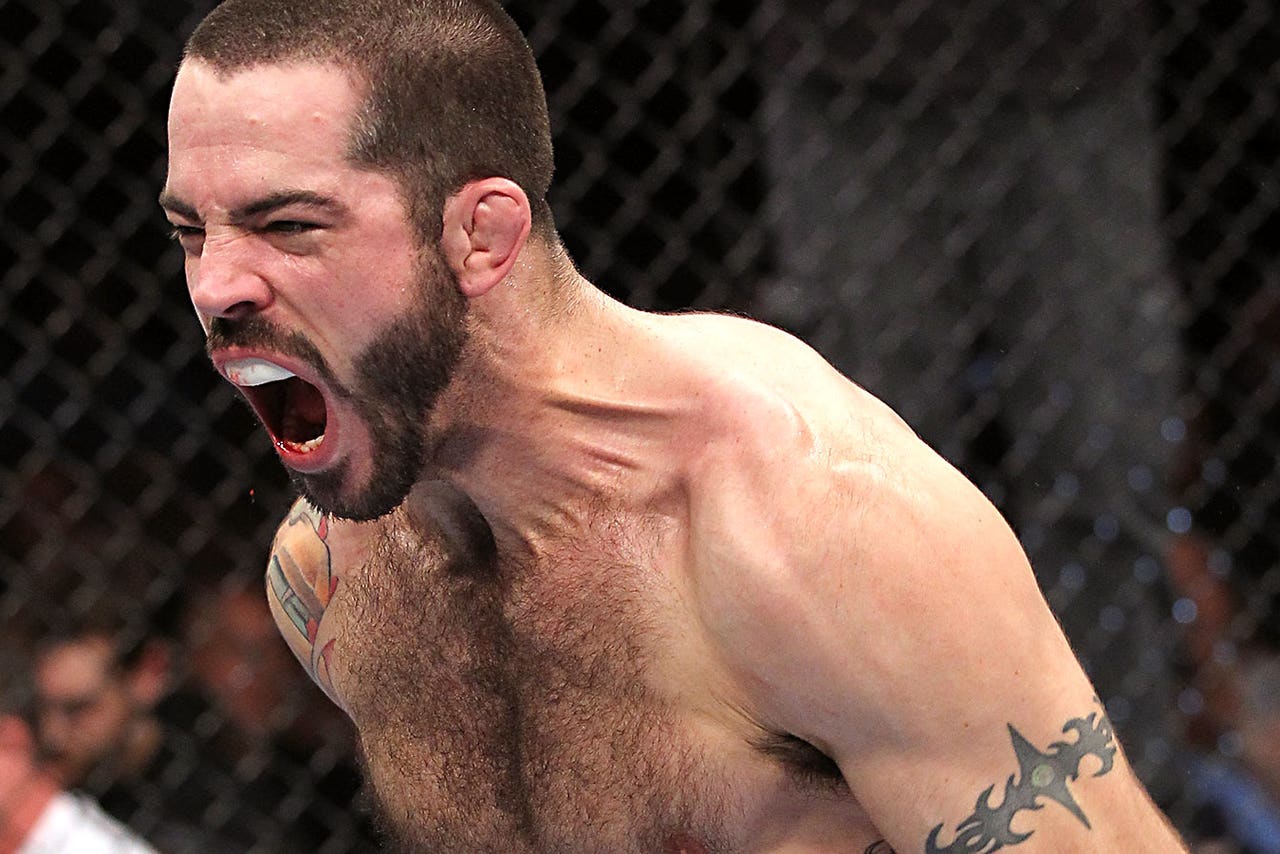 The fact is after Saturday night, Brown could be on a seven-fight win streak, which is currently the longest in the welterweight division.  If he can knockout or submit Silva, it's another win over a top 15 opponent, but is it enough to get him into the conversation for a title shot.
Bisping believes it should at least put him in that short list of possible opponents for champion Johny Hendricks, although worst case scenario Brown should find himself in a  No. 1 contender's fight if he beats Silva.
What hurts Brown in the title talk conversation is a lack of a marquee win over a top five ranked opponent.
"When you talk about title challenges, you talk about Tyron Woodley, Rory MacDonald, and Matt Brown should certainly be in those conversations and be up there alongside those people," Bisping said. "I think even though he's had such great wins and great stoppages, it hasn't been against some of the highest caliber opponents.  That's the only thing holding him back."
Erick Silva: Hype vs reality
Silva has been a wrecking machine in his UFC wins -- four victories all in the first round.  But what can't be forgotten are Silva's two biggest losses where he fell to Jon Fitch by unanimous decision and got knocked flat by Dong Hyun Kim two fights ago. 
There's no shame in losing to two top fighters in the division, but unfortunately those are the only two ranked opponents Silva has faced and he did fall to defeat both times. 
Bisping says Silva's losses aren't all that bad and considering the styles of the fights, he doesn't believe either ultimately hindered the Brazilian's development in the division.
"Those two losses there's no shame in that.  The fight with Dong Hyun Kim, that was a very competitive fight and he was doing well, and he got caught with a good punch, I believe it was a right hand. Dong Hyun Kim fights with a very smothering style, and Erick Silva was able to stop quite a lot of the takedowns and get back to his feet," Bisping said.  "The other guy was Jon Fitch and that guy is a human blanket, and coming from a guy that knows something about wet blankets in his last fight, I know how difficult those guys can be to fight."
Anik takes it one step further and says that Silva is not only for real, but he could be a champion in the UFC one day soon.
"I do believe Erick Silva has the skills and the talent to be a future UFC champion. I really do,"Anik said.
Soa Palelei -- Contender or pretender?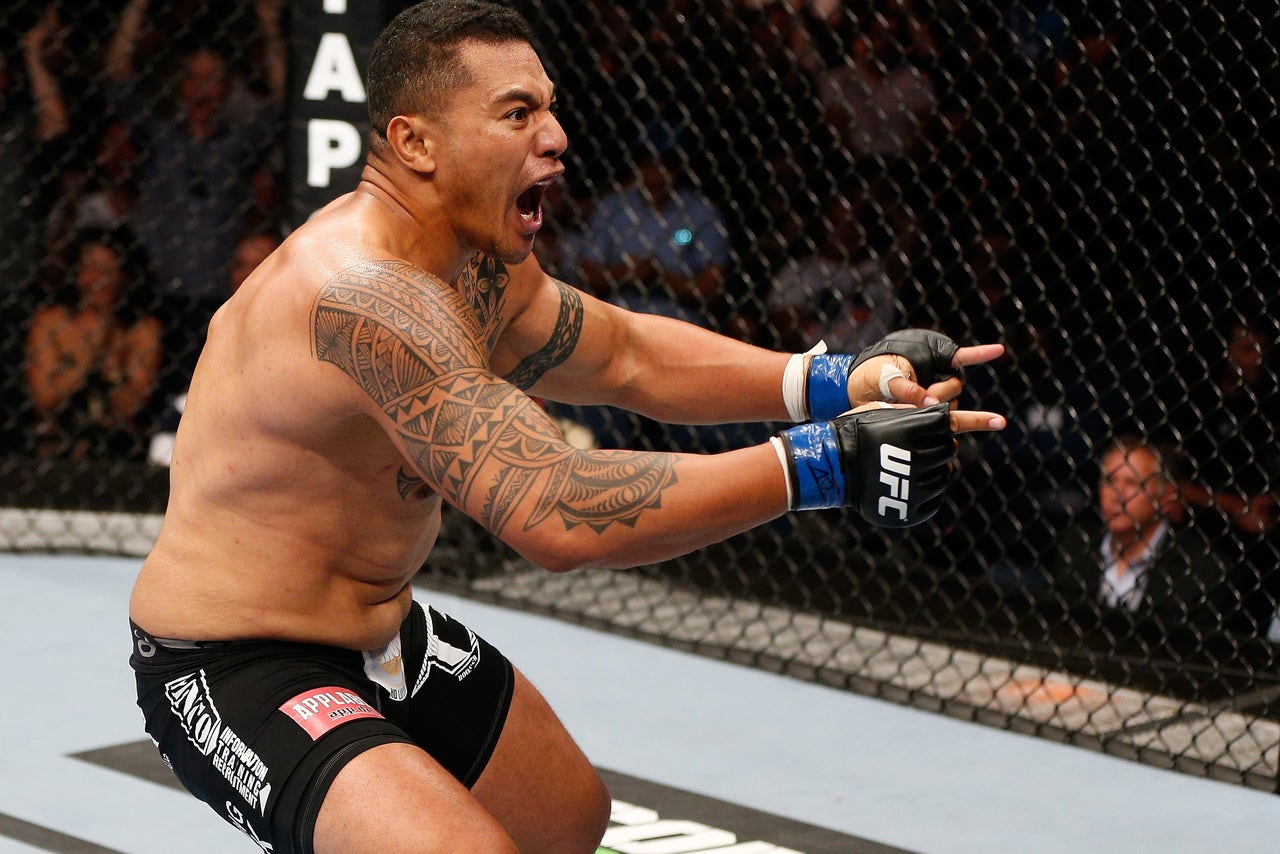 "I think the jury's still out," Anik said about the big Australian.  "If he wants to be a top 10 guy, he has to go out and dust Ruan Potts.  He's about a two and a half to one favorite.  He's 2-0 in this UFC stint, the Pat Barry win had a lot of good in it, but he's still exposed when you're talking about the top seven or eight guys in this division. 
"I'm not convinced from what I've seen so far that he has anything for the guys in the top spots."
Underrated undercard fight?
"I'm really looking forward to seeing the Ed Herman and Rafael Natal fight," Bisping commented.   "We all know Ed, he was on the Ultimate Fighter season 3, the season I was on and I always root for Ed.  That's a good fight."
Why is Eddie Wineland buried on the prelims?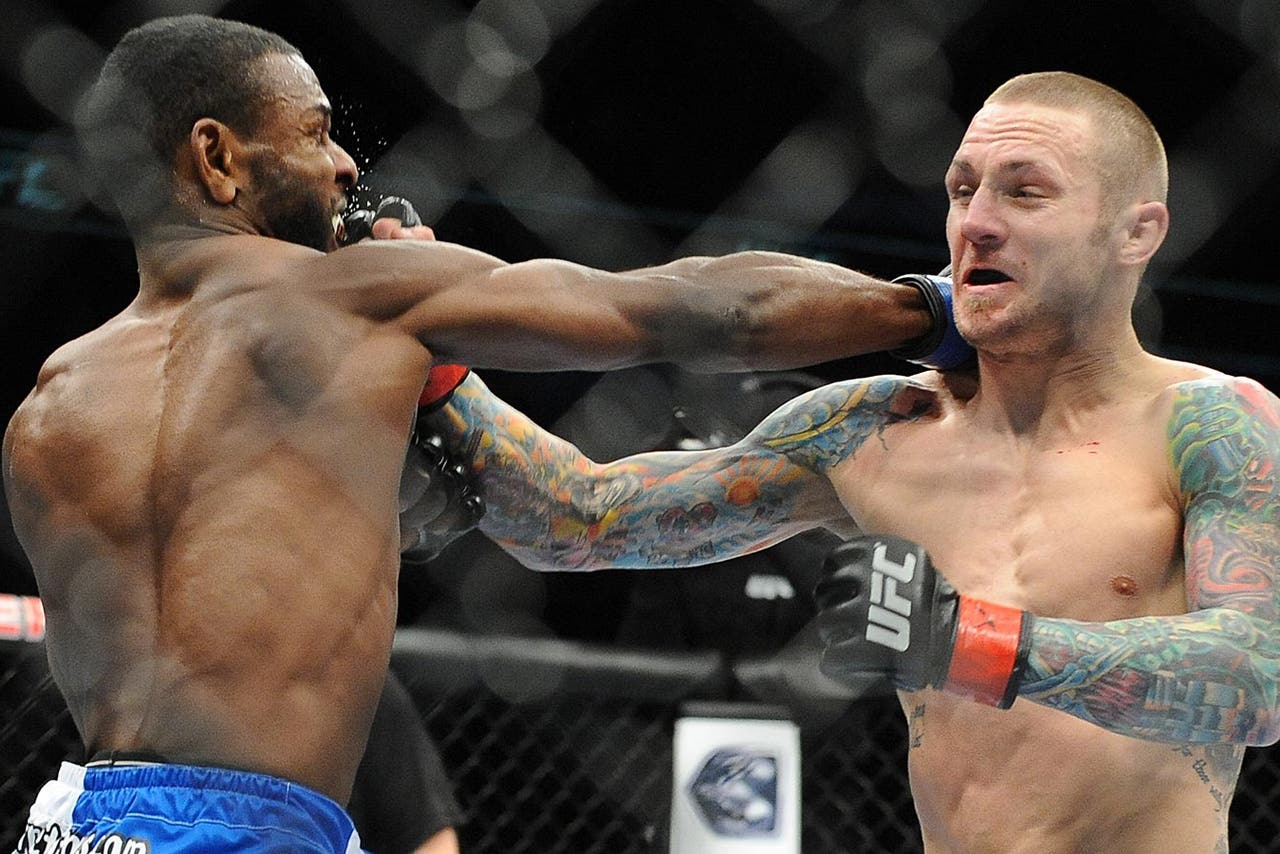 "He's been a little inconsistent in his fights.  I think what comes down to in his inconsistency, his style really hasn't changed much," Cruz said about Wineland.  "He's a striker, he's going to stuff your takedowns, he's going to knock you out. He's not mixing up the wrestling so much to take you down, he's not going to put you on the cage and try to wear you out before going back to striking.  He just pretty much has the same game plan every, single fight.  So you know what you're getting into when you fight Eddie Wineland. 
"You're going to get into a boxing match, he'll throw a few kicks, he's got heavy hands, he's hard to hit, but he's not going to wrestle you, and he's not going to kick you too much.  That makes it somewhat a one dimensional fight."
To see all of these fights and more make sure to check out the prelims on FOX Sports 2 starting at 8p ET and then shift over to FOX Sports 1 at 10p ET for the main card.
---
---