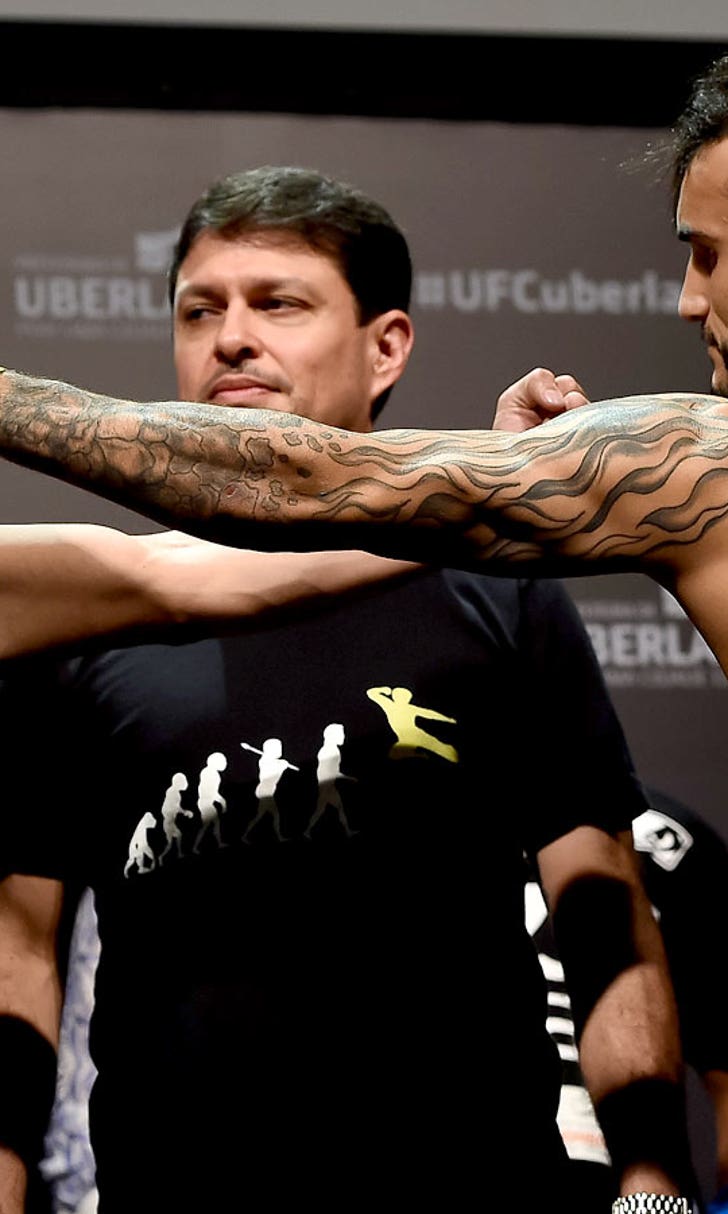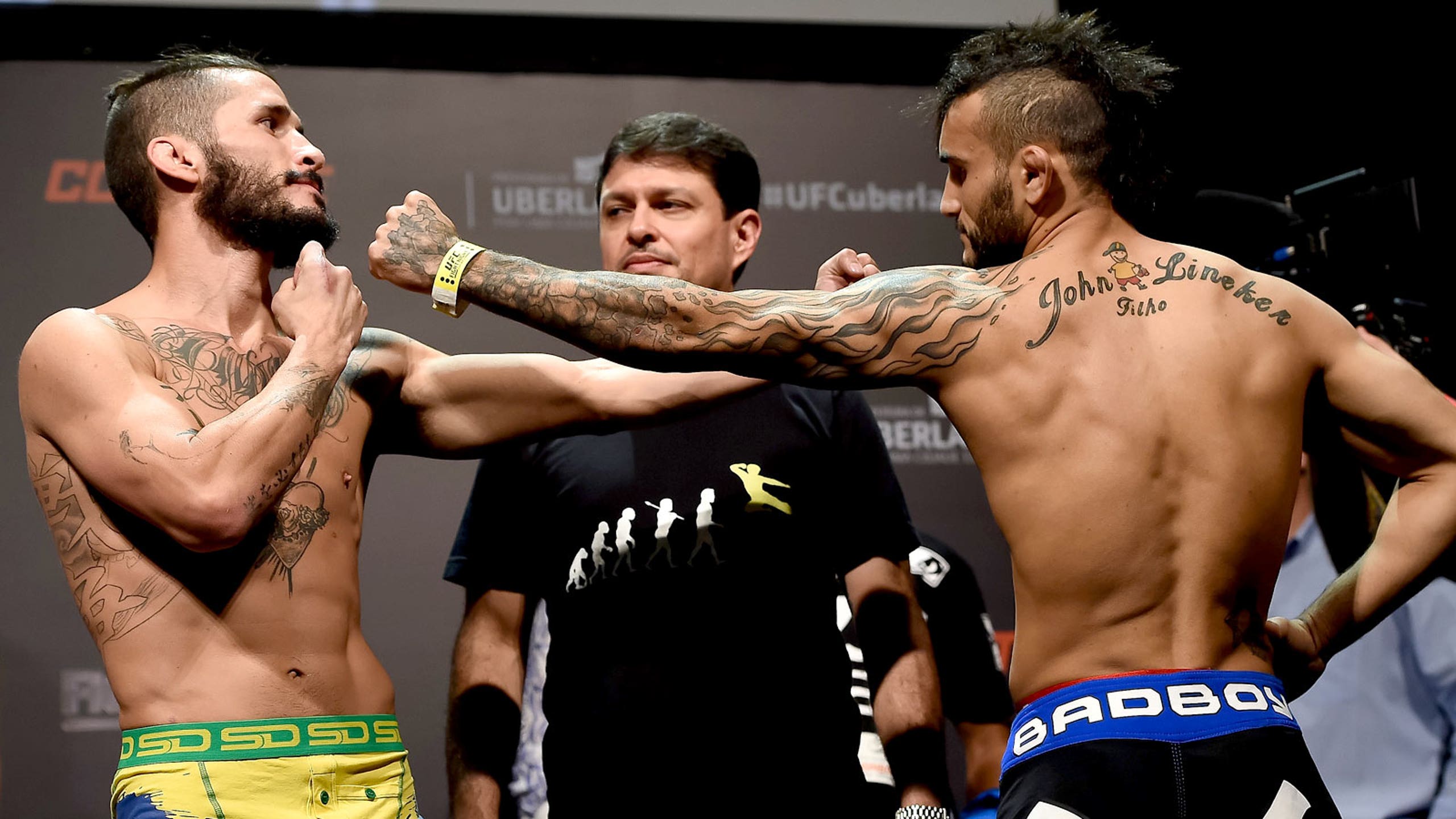 Ian McCall vs. John Lineker rescheduled for UFC 183: Silva vs. Diaz
BY Damon Martin • November 25, 2014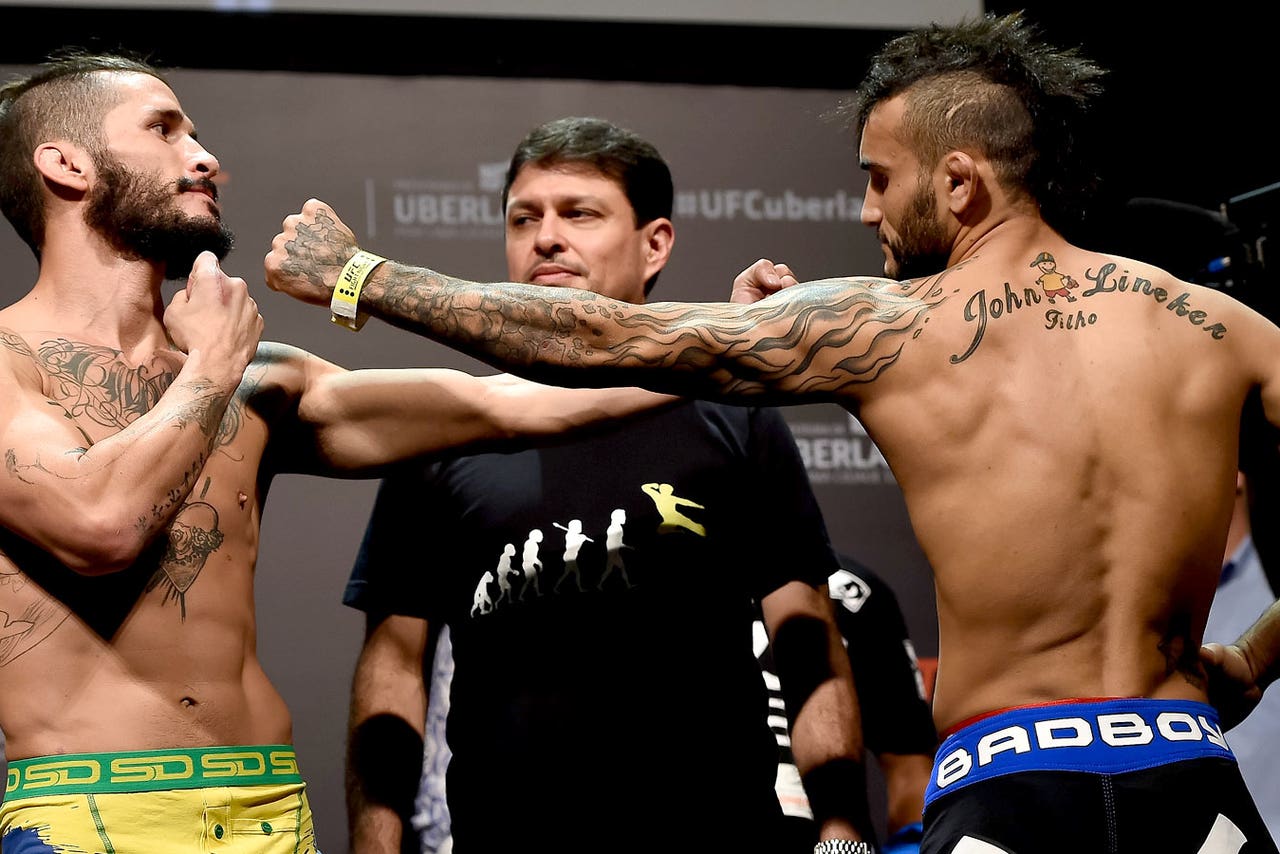 Following a blood infection that forced Ian McCall to withdraw from his scheduled fight against John Lineker at UFC Fight Night in Brazil on November 8, the flyweight showdown has now been rescheduled for early 2015.
McCall and Lineker have agreed to meet at UFC 183: Silva vs. Diaz on January 31 in Las Vegas.
UFC officials announced the new bout on Tuesday.
McCall and Lineker got as far as the weigh-ins with both fighters hitting the scale and facing off in front of the crowd in Uberlandia, Brazil.  Just hours after making weight, McCall fell ill and it was discovered he was suffering from a blood infection.
Doctors advised against McCall competing and so he was yanked from the show with less than 24-hours to go until fight time. Due to the extreme circumstances, Lineker was obviously pulled from the card as well and the entire fight was scrapped.
Just a few weeks have passed since the incident but it seems McCall is healthy and ready to go again so the UFC has opted to match him up with Lineker at the show in Las Vegas on January 31.
The fight between McCall and Lineker could very well determine the next contender at 125-pounds so this will be a pivotal matchups for the future of the 125-pound division. 
---
---