Ultimate Fighting Championship
Ultimate Fighting Championship
Gustafsson, Silva eye elite status
Published
Apr. 13, 2012 1:00 a.m. ET

Thiago Silva and Alexander Gustafsson meet Saturday at UFC on FUEL TV 2 in Sweden in what is the promotion's debut in the country. For both fighters, the bout comes at a remarkably similar point in their careers. Both need to win this fight to get to the top tier of fighters in the light heavyweight division.
For Silva, it's his first fight after a suspension kept him out of a cage for over a year. After a dominant victory over Brandon Vera was changed to a no contest due to a drug-test failure, and with losses to Rashad Evans and Lyoto Machida marking an otherwise spotless record, Silva is fighting for only the third time since January 2010. Before his suspension Silva was on the outside of the top five in the light heavyweight division, one of many fighters you could slot in at Nos. 6 through 10. Now he's almost an afterthought; still a top talent but not quite what he was.
For Gustafsson, it's a homecoming as he headlines an event in his home country in his first main event ever. Outside of Phil Davis dominating him in Abu Dhabi, the Swede is on an odd parallel to current light heavyweight champion Jon Jones. Improving steadily from one fight to the next, Gustafsson is an up-and-coming prospect many feel is only a fight or two away from challenging Jones for the title. He's a top talent, but not quite someone you could consider among the elite of the division yet.
Both fighters need this fight to get back to potential title contention.
Silva was one fight away from a title shot of his own when he was knocked out by Machida, who wound up knocking out Evans for the title. He put together a terrific third round after being dominated by Evans earlier, almost finishing the former champion. Without the shenanigans involving his urine sample against Vera, he could've potentially fought Quinton Jackson for a title shot against Jon Jones, which was the rumor immediately after the fight.
Silva needs a win to get back on track. The light heavyweight division is no longer the revolving door it used to be on top and as such a win or two could get him a fight with one of the elite fighters in the division. A win over Gustafsson is something that can propel him to a fight with someone like Ryan Bader, with a title shot in his grasp not long afterward.
Gustafsson needs a top-tier fighter on his record to have that final bona fide before he moves "into the mix" for a title shot eliminator fight. The Swede has finished all five of his UFC opponents not named Phil Davis and is riding a four-fight win streak coming into this fight. Outside of the Davis fight, in which he was outclassed by the former Penn State wrestler, Gustafsson has looked as good as his reputation has dictated. The advancement of his takedown defense has been noticeable and he appears to have shored up that glaring weakness in a wrestler-heavy division.
A win over Silva is the final pedigree before he gets someone like Bader or Shogun Rua in a title-elimination fight. Gustafsson is on the cusp of being an elite fighter in the division and a quality win over Thiago Silva gets him there.
UFC on FUEL TV 2 might be the first venture into Sweden for the UFC but it's a potential career-maker for Thiago Silva and Alexander Gustafsson. Both fighters need a victory here to get to that next tier, where very good becomes elite.
---
---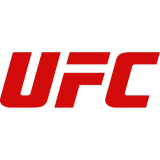 Get more from Ultimate Fighting Championship
Follow your favorites to get information about games, news and more
---