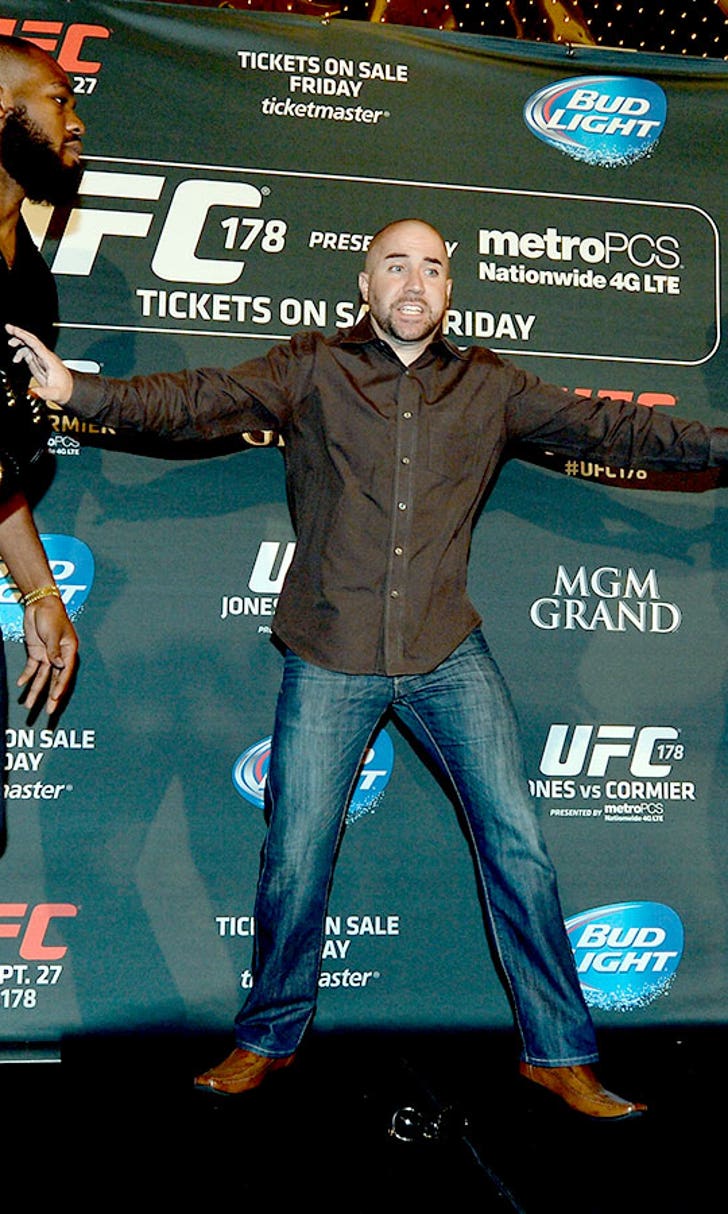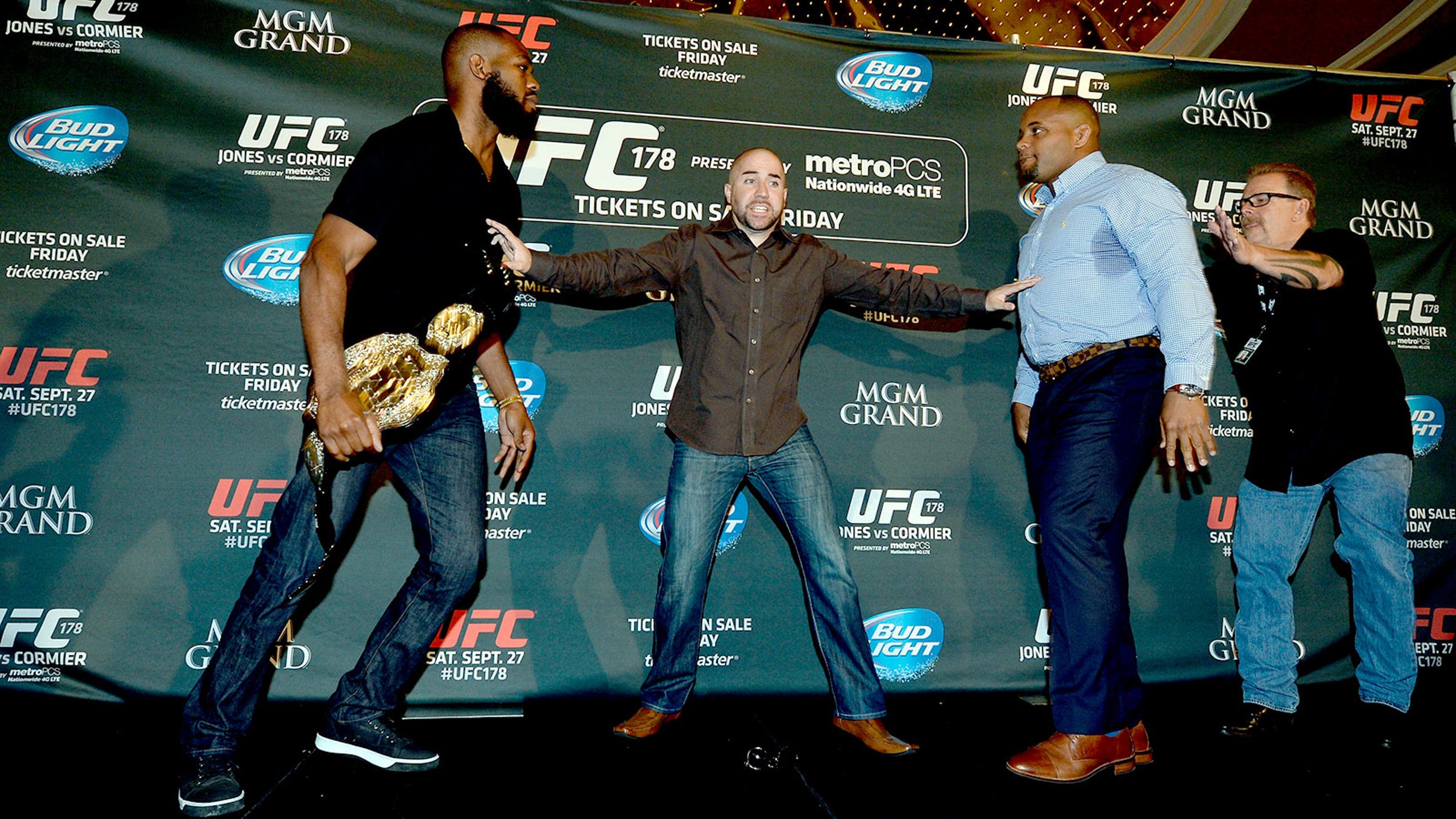 Great MMA Debate podcast: Ryan Bader, Bobby Green and Jones-Cormier fallout
BY foxsports • August 11, 2014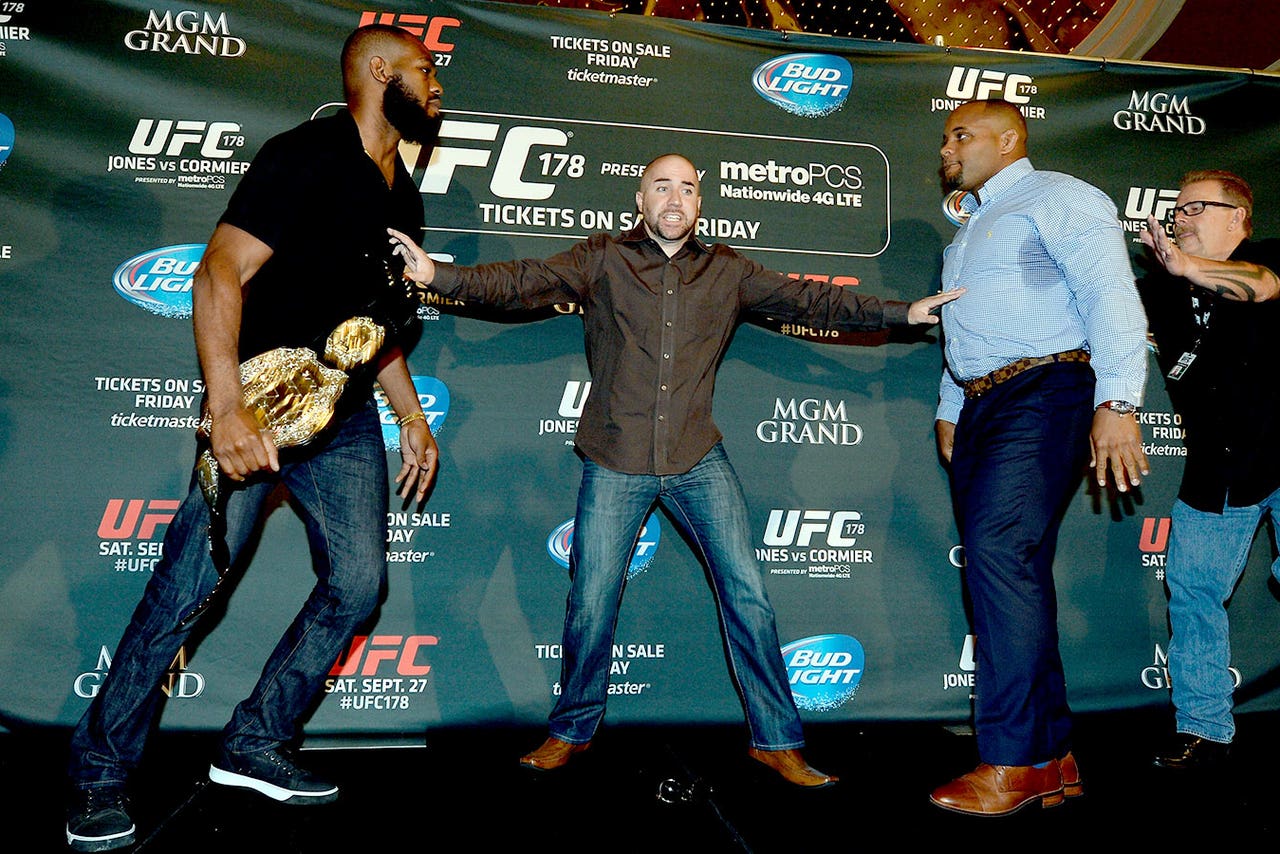 On the latest Great MMA Debate podcast, UFC light heavyweight Ryan Bader sits and lightweight fighter Bobby Green sit down for in-depth interviews, plus all the fallout from Jon Jones vs. Daniel Cormier as well as Chael Sonnen's battle with the Nevada Commission.
Since we missed out on the action from last week's brawl and subsequent interviews, the debate starts out talking about the brewing rivalry betweenJones and Cormier ahead of UFC 178.
Was the brawl and leaked interview where Jones is heard threatening to kill Cormier actually a good thing for the promotion leading to UFC 178?
Plus, Sonnen went to war again with the Nevada State Athletic Commission when they threatened to fine the former UFC middleweight more than a million dollars if he competed in last weekend's Metamoris grappling event. Did the commission overstep their bounds and bully Sonnen to the point where he came out looking like the victim?
All this and more as Bader joins the show ahead of his main event bout against Ovince St-Preux this weekend plus Green addresses his in-cage taunting of Josh Thomson, fighting Jorge Masvidal at UFC 178 and dealing with the loss of his brother just recently.
Listen to the new podcast via Soundcloud or download and subscribe via iTunes
---
---